This post is sponsored by Red Baron but the content and opinions expressed here are my own.
Looking for a quick and delicious Halloween dinner your kids will be excited about? Try Red Barron Pizza to fuel up before hitting the neighborhood!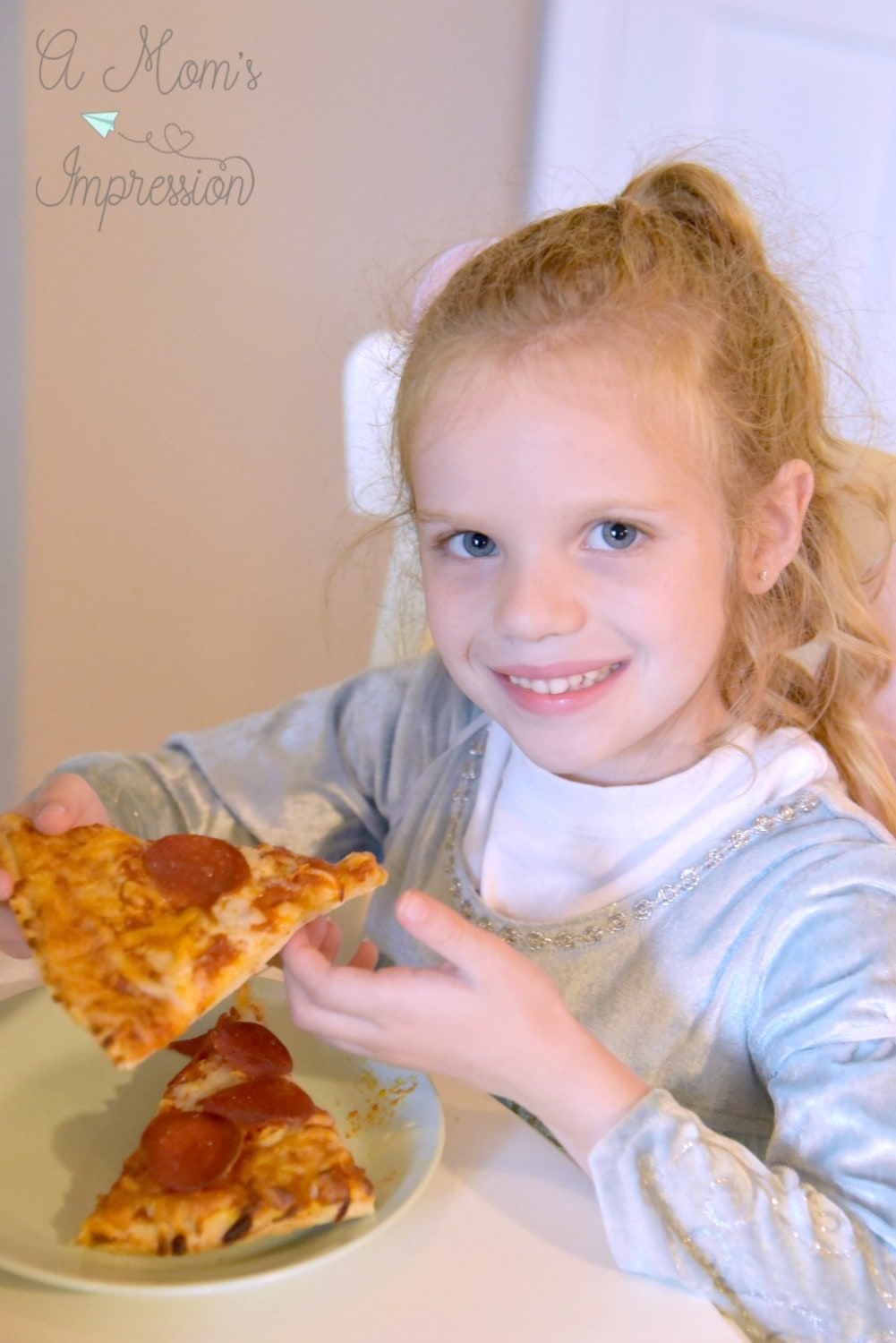 Halloween is one of my favorite holidays.  I love how fun and carefree it is.  It is all about the ability to act like a kid again.  I get to dress up in a costume and eat lots of candy.  How cool is that?  Now that we have kids of our own, it has become even more enjoyable.  We love to go out with the kids while they Trick or Treat.  I'm sure that in a couple years they will be older and want to just go out with their friends, so we are enjoying this while it lasts.
We often have other friends and family over to our house to go Trick or Treating in our neighborhood.  We usually tell everyone to come over an hour or so before Trick or Treating begins and we feed them a Halloween dinner.  I usually love to make Chili for everyone to eat.  The only problem is: my son is a super picky eater.  Some of the other kids that come over are picky eaters as well.  So, instead of having a fun and quick bite to eat before we head out, the night is suddenly filled with the frightening sound of tantrums and ultimatums.
All of a sudden, my fun Halloween turned into the stuff of nightmares.  Not a nightmare like the "zombie donut" costume a neighbor dressed up in.  I mean REAL nightmares!
This is NOT what Halloween is supposed to be about.  The whole night was going downhill.  I usually am all for making sure my children eat what I prepare for them on usual nights.  But not Halloween!  The kids should be able to eat what they want for Halloween dinner.  I had to think fast.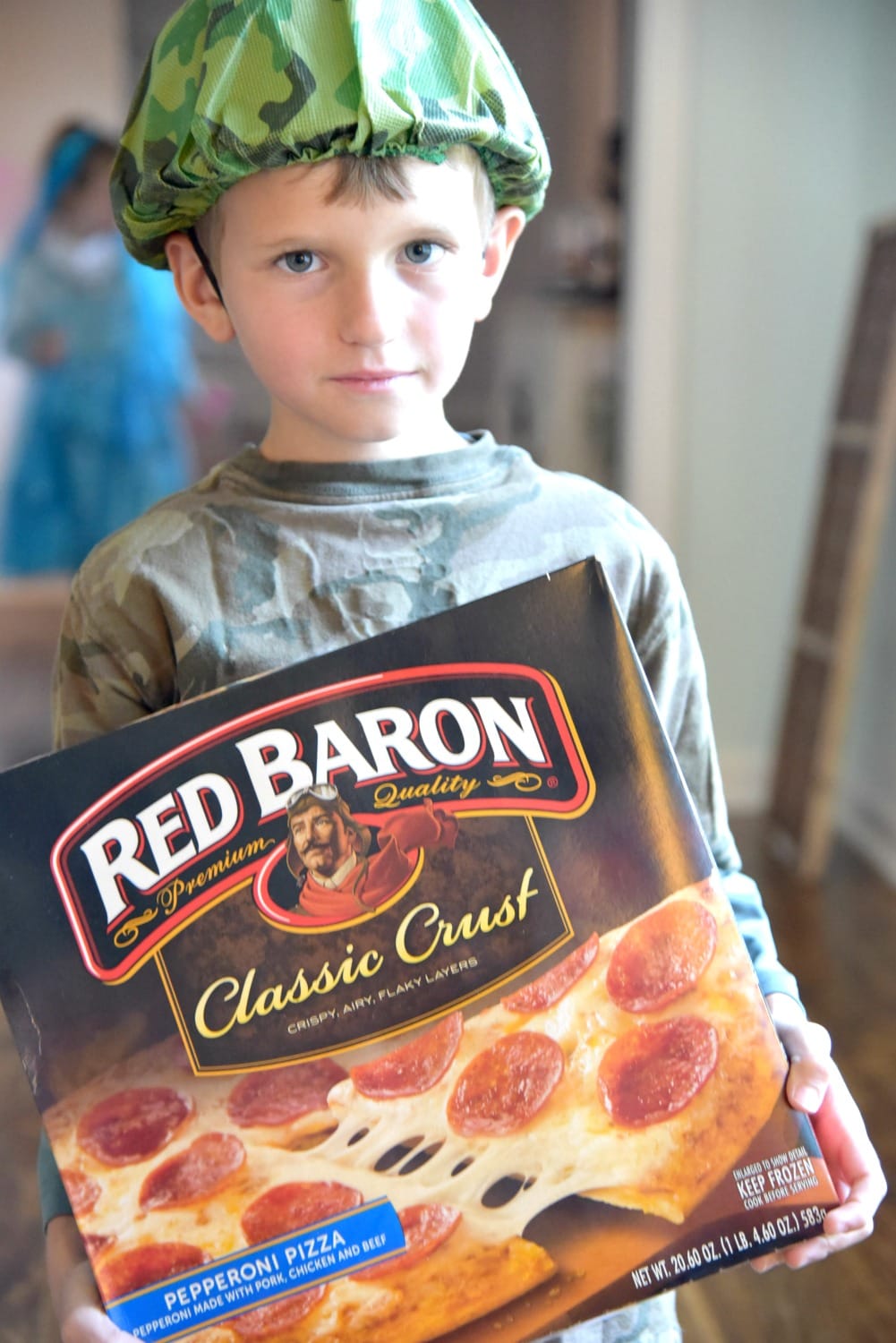 We ALWAYS try to keep a frozen pizza in our freezer for emergencies.  Our favorite brand is Red Barron.  This comes from my husband, who says they just have the best crust out there.  I agree with him, there is just something about that crust that we all love in this family.  So, in a moment of sheer panic, I sprinted to the freezer, praying that we would have a Red Barron Pizza in there.  Sure enough, there was.  I'd like to take credit for that since I'm the one that usually does the grocery shopping!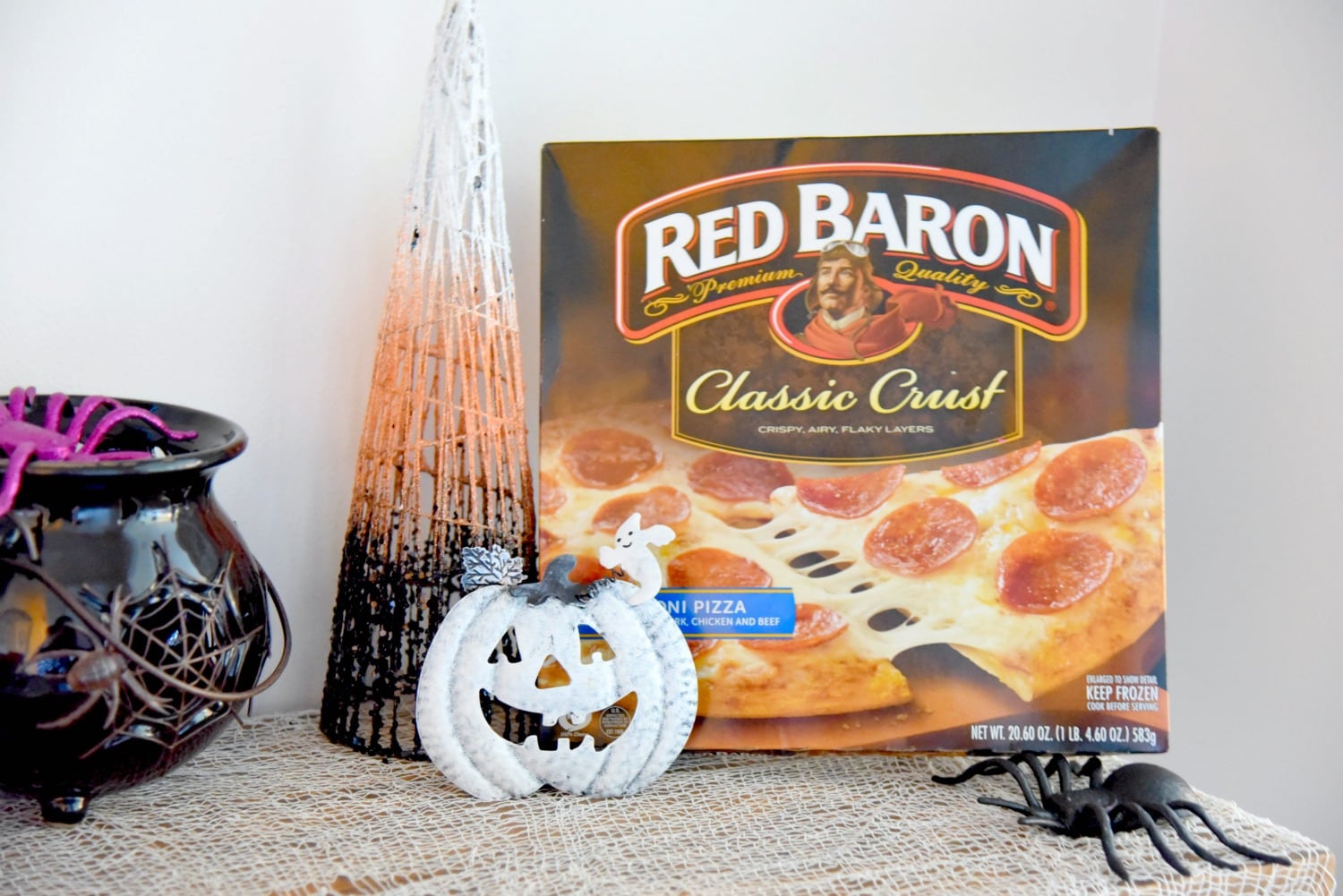 I preheated the oven and stuck the Red Barron Pizza in there.  Our children are fans of the classic pepperoni pizza, but Red Barron has 11 different topping options in their classic crust.  I have seen they have Chipotle Chicken in the store, but haven't had the chance to try it yet.
Once the pizza was out, I cut it up, put it on a tray and let the kids go to town.  It was, of course, a big hit.  Even some of the adults that had already had some chili somehow found room to eat a piece of pizza as well.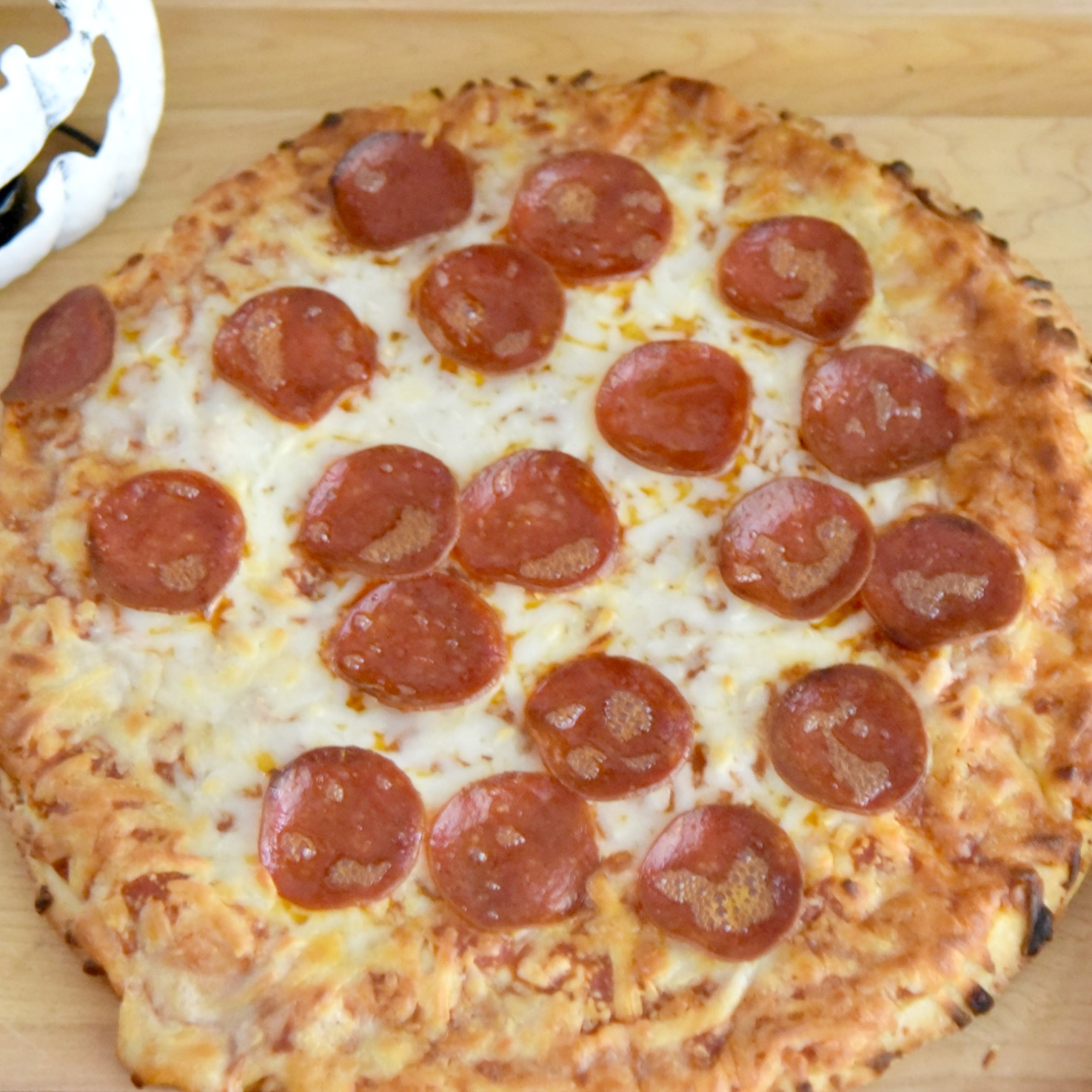 Red Barron Pizza had helped us out of another jam, just like it has so many times before.  There have been times that we don't have time to prepare a meal between my daughter's dance and son's soccer. Red Barron to the rescue!  There have been times that my husband is craving a pizza to eat while watching the game.  Red Barron to the rescue again!  I am being completely serious, one solid piece of parenting advice I would give to new parents is to ALWAYS have a Red Barron pizza in your freezer for emergencies!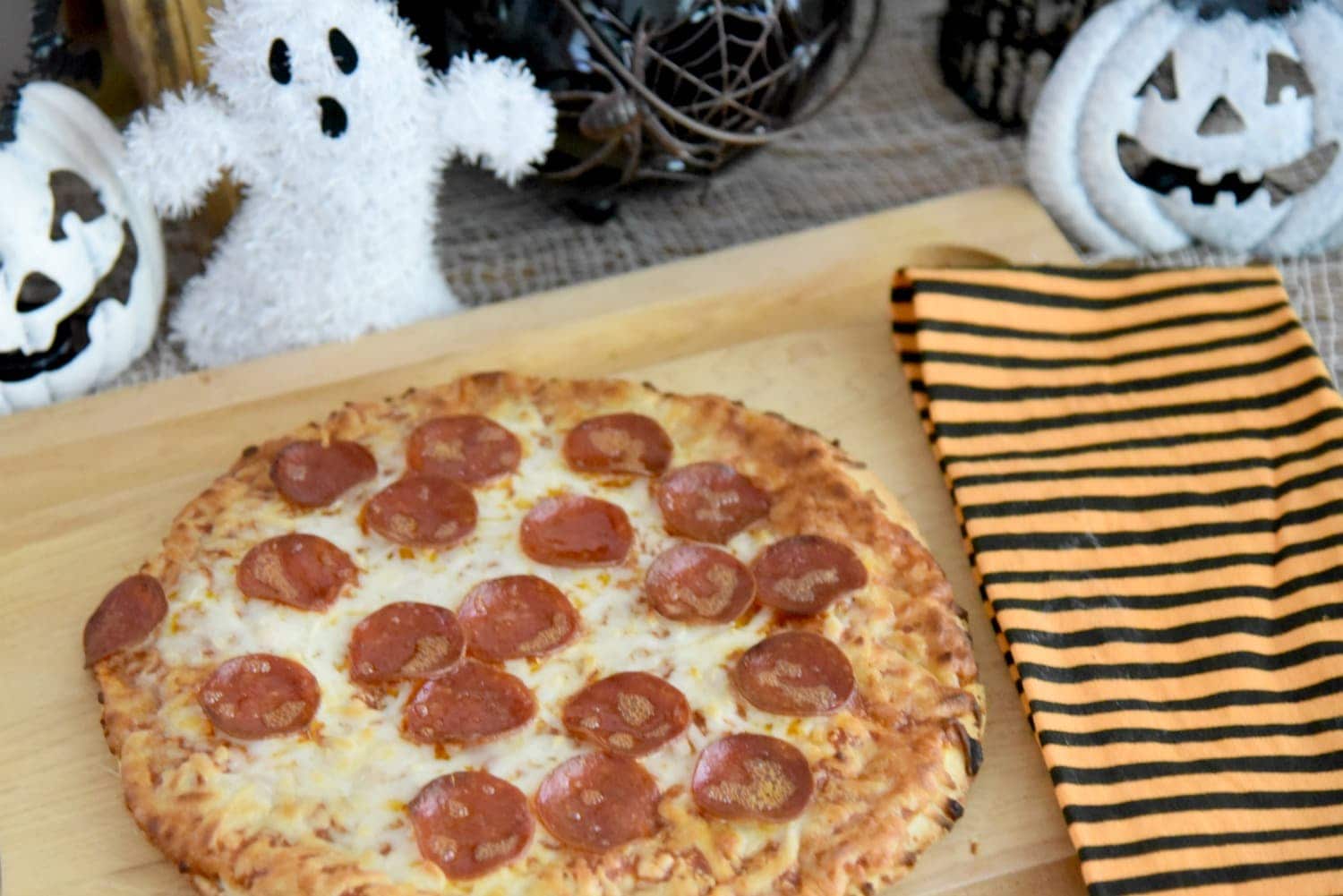 So, this Halloween, make sure you go to your local grocer and pick up a couple Red Barron Pizzas for Halloween dinner.  With the 11 choices in their classic crust or a variety of options in their Brick Oven Pizza, you will be sure to keep all of the ghouls and ghosts content before Trick or Treating.
Do you have any Halloween "war stories"?  I'd love to hear them!