It happened again this morning, we were running late for the bus and I hadn't made my son's lunch yet.  This is a familiar scene in our house as the mornings are hectic.  If I think ahead I will make my son's lunch the night before, but more often than not busy mornings are the norm around here.  Finding easy lunch ideas has been my lifesaver and today I am going to introduce to you one of our favorites, Pearls Olives to Go.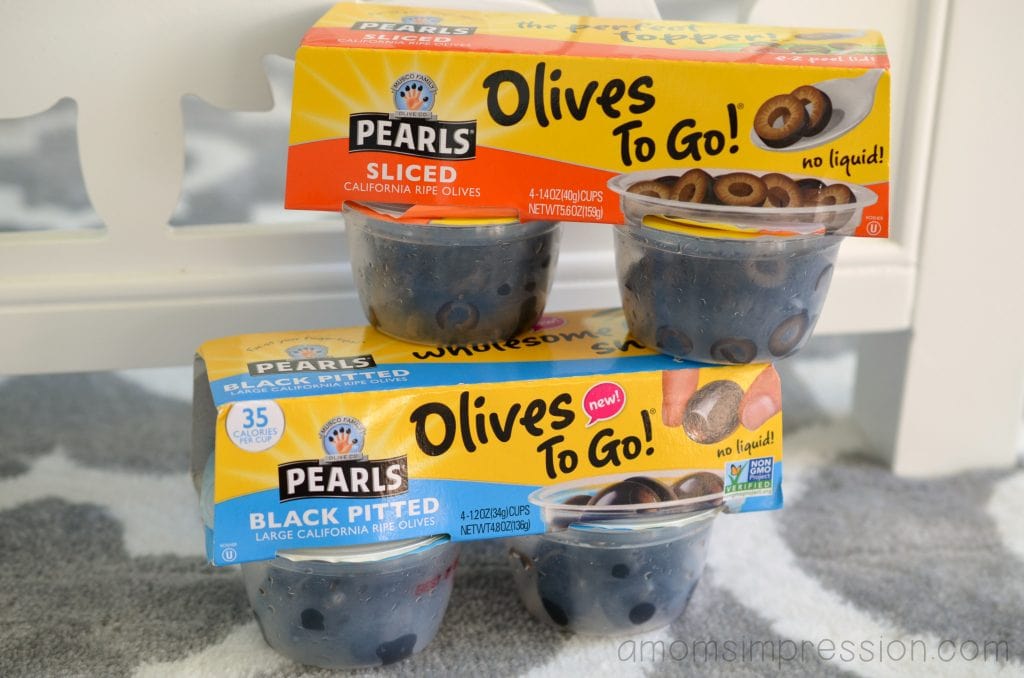 I remember eating olives as a kid and just having a lot of fun.  I would put them on my fingers and try to scare my siblings and then eat each one off, one by one.  Adding olives to a child's diet is a helpful way to ensure they are getting all the vitamins and nutrients their little bodies need to grow up strong. Pearl Olives to Go are perfect for lunch boxes.  The individually wrapped packages help parents get lunch prepared quickly in the morning.  Olives are a perfect food for school, they don't leave any mess and don't have to be refrigerated so there is no need to worry about them sitting in your child's lunchbox until lunch time.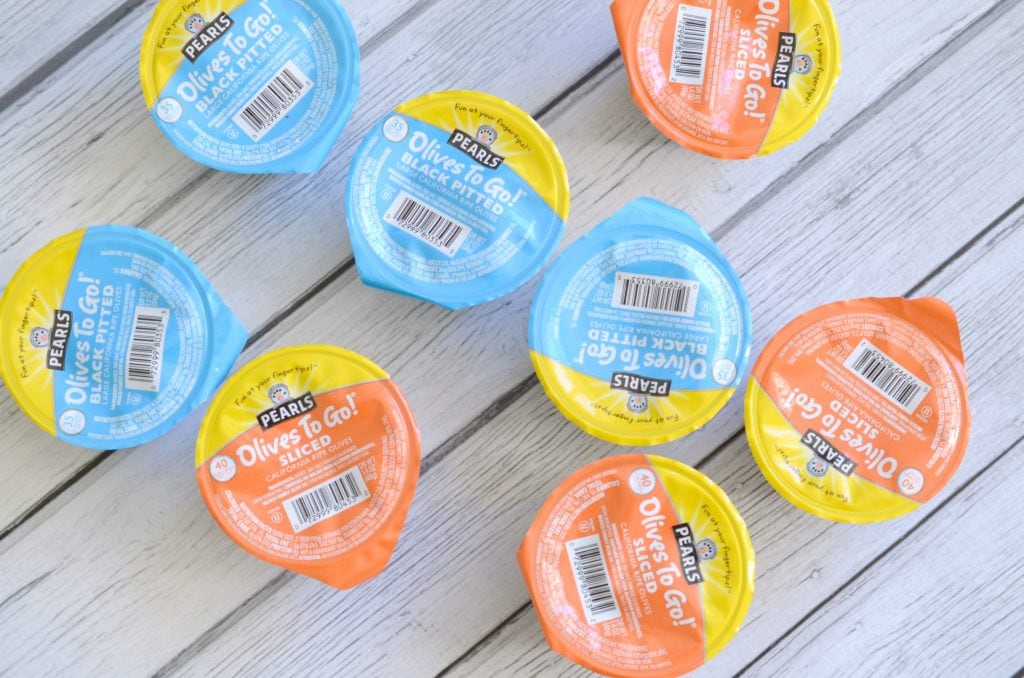 Pearls Olives to Go come in four varieties, Black Pitted Olives, Green Pimiento Stuffed, Kalamata and Sliced Black Olives so there is a variety for everyone.  We love adding the sliced black olives to our pizzas, the black pitted olives get eaten one by one, usually off of fingers. I have been munching on them at my desk for a snack as well as putting them on top of my salads at lunch. All Pearls Olives To Go! flavors are gluten-free, dairy-free, sugar-free, cholesterol-free, trans-fat-free, GMO-free, vegan and kosher making them a great snack for adults and kids alike.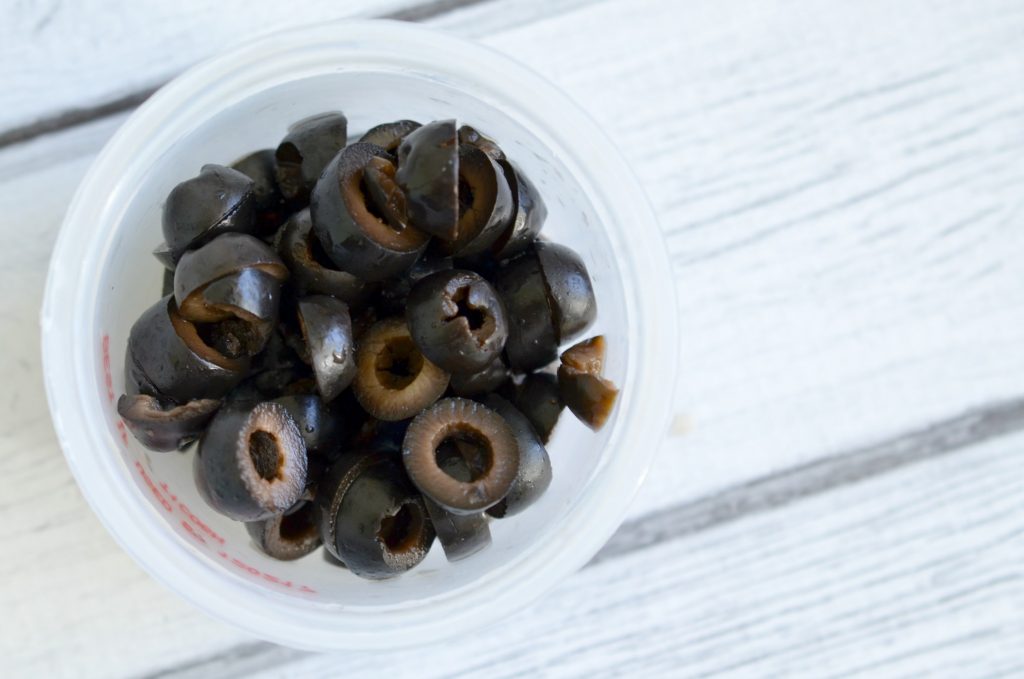 Right now you can win big with the #BetterWithPearls Mini Moments sweepstakes. Visit Pearls Olives to Go Facebook page and you can enter to win a weekly prize pack or the grand prize, a Mega Moment prize pack valued at $1,000!  The contest is running right now through September 16th.

Pearls Olives to Go Facebook Party
Please join me as I host a fun Facebook chat with Olives to Go on Thursday, August 25 th @ 4PM PST/7PM EST.  We are going to talk about back to school and lunch ideas.  I will also be talking more about the #BetterWithPearls sweepstakes and giving away some fun prizes.  Join me on the Olives to Go Facebook page.
Happy lunch making!