This post is sponsored by General Mills. All thoughts and opinions are my own.
Let's be real, parenting is hard work!
Right now we are balancing being work-from-home parents with summer break and vacations. Our kiddos are not really on a time schedule thanks to traveling, and we are just trying to fit in work time between entertaining the kids and them entertaining themselves.
Fostering Independence
My kids are now both at the age where they can start being more independent and start helping mom and dad around the house more often. We have been teaching them how to fold their own laundry and how they can do things for themselves instead of asking mom and dad to do it for them.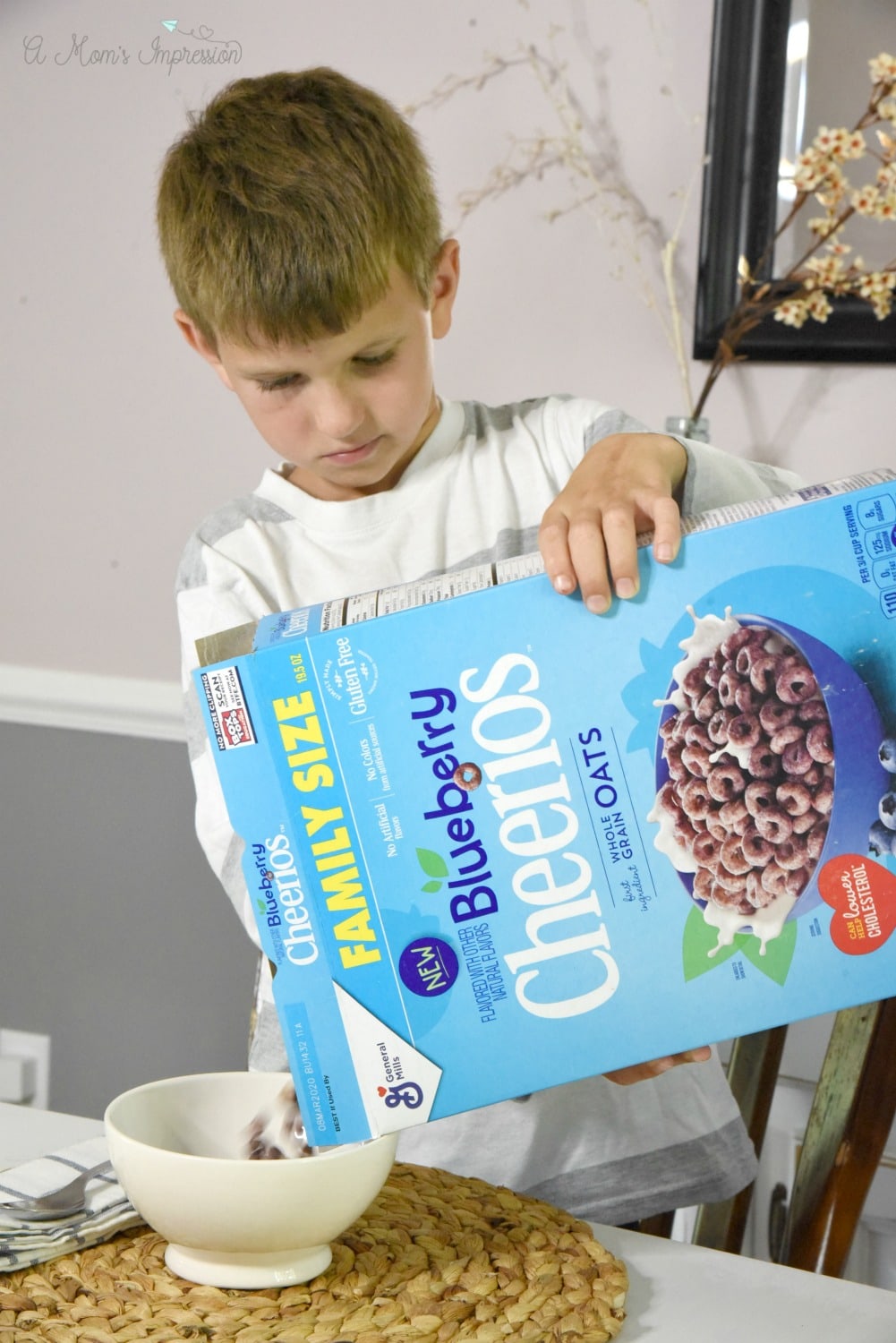 We have established a bit of routine where the kids will wake up, have a little bit of their screen time for the day, and then make their own breakfast. Seeing as how I am the most productive the first few hours of the day, this has been very helpful.
Our Breakfast Routine
When I remember back to my childhood, some of my most vivid memories are being in the kitchen. I remember cooking with my mom, sitting around the table with my family for dinner, and pouring myself some cereal for breakfast in the morning.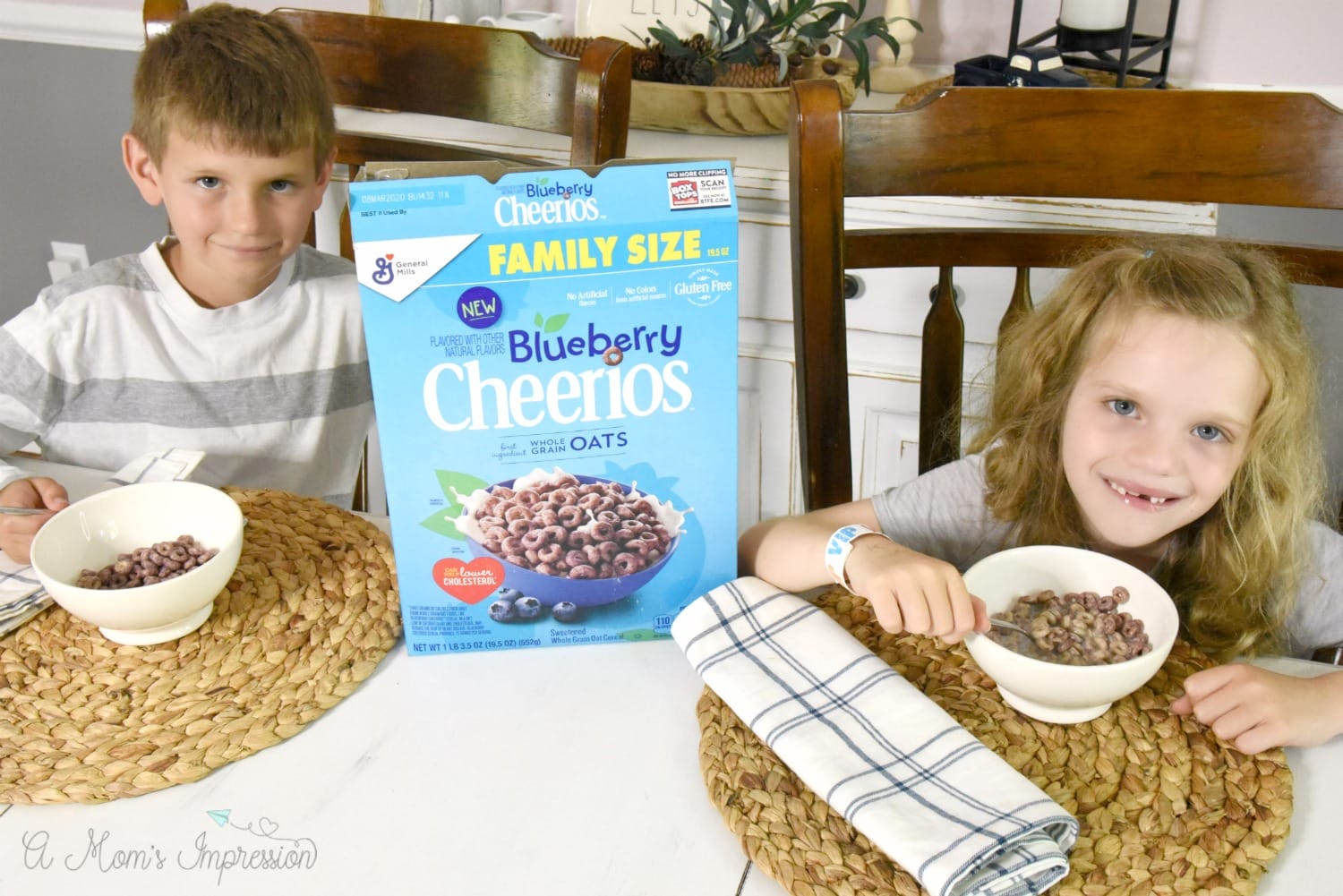 Cheerios has been a staple in our home for years! I loved them when I was a kid, and Honey Nut Cheerios has always been my number one cereal choice. I don't think I have ever been without it in my 41 years of life. When I moved out of my home after high school, I roomed with a couple of my friends for a year, and the first thing we bought was Cheerios. I don't know why I remember that, but it is just one of those things that stuck in my mind.
Throughout the years, Cheerios has added some delicious flavors to their lineup of breakfast cereal options, and I think we have tried just about every single one of them!  Recently we picked up a box of their newest flavor,
NEW Blueberry Cheerios
!

The New Summertime Staple – Blueberry Cheerios!
NEW Blueberry Cheerios
is a summertime staple for our family. It is the perfect breakfast item that everyone in our family enjoys. You guys know that it is rare for everyone to agree on a cereal choice so you know we have something special when this happens. It has just the right amount of sweetness to satisfy both the kids and the grownups!
Blueberry Cheerios
is made with real blueberry puree and does not have artificial flavors. They do not add any color from artificial sources, and it is also gluten-free! The first ingredient listed on the box is whole grain oats, so you can feel good sharing this with your family!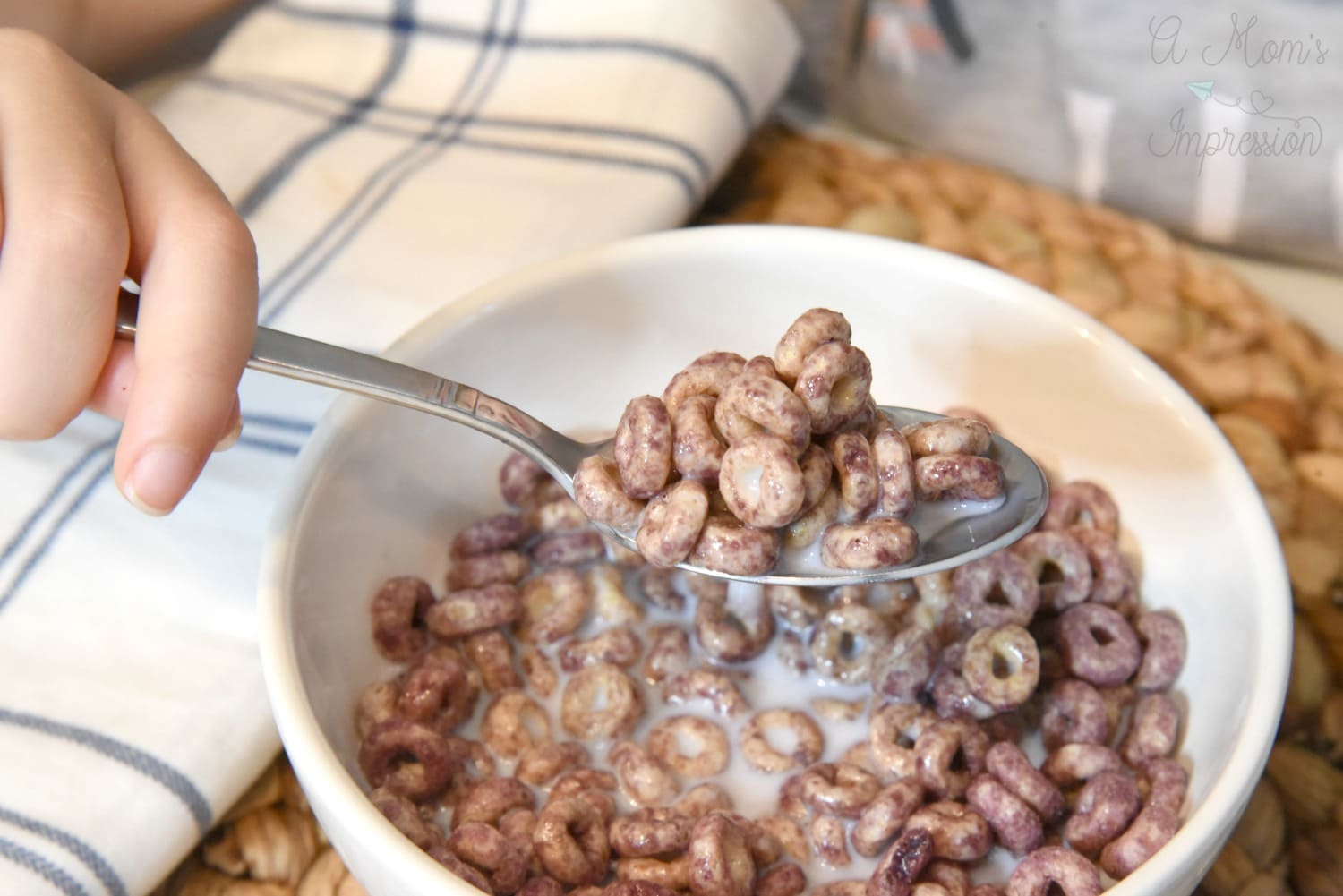 Both my son and my daughter are able to make this breakfast with minimal help from mom and dad. So, on those days that we need to concentrate on morning obligations, they can easily enjoy a bowl of this cereal while we continue to work.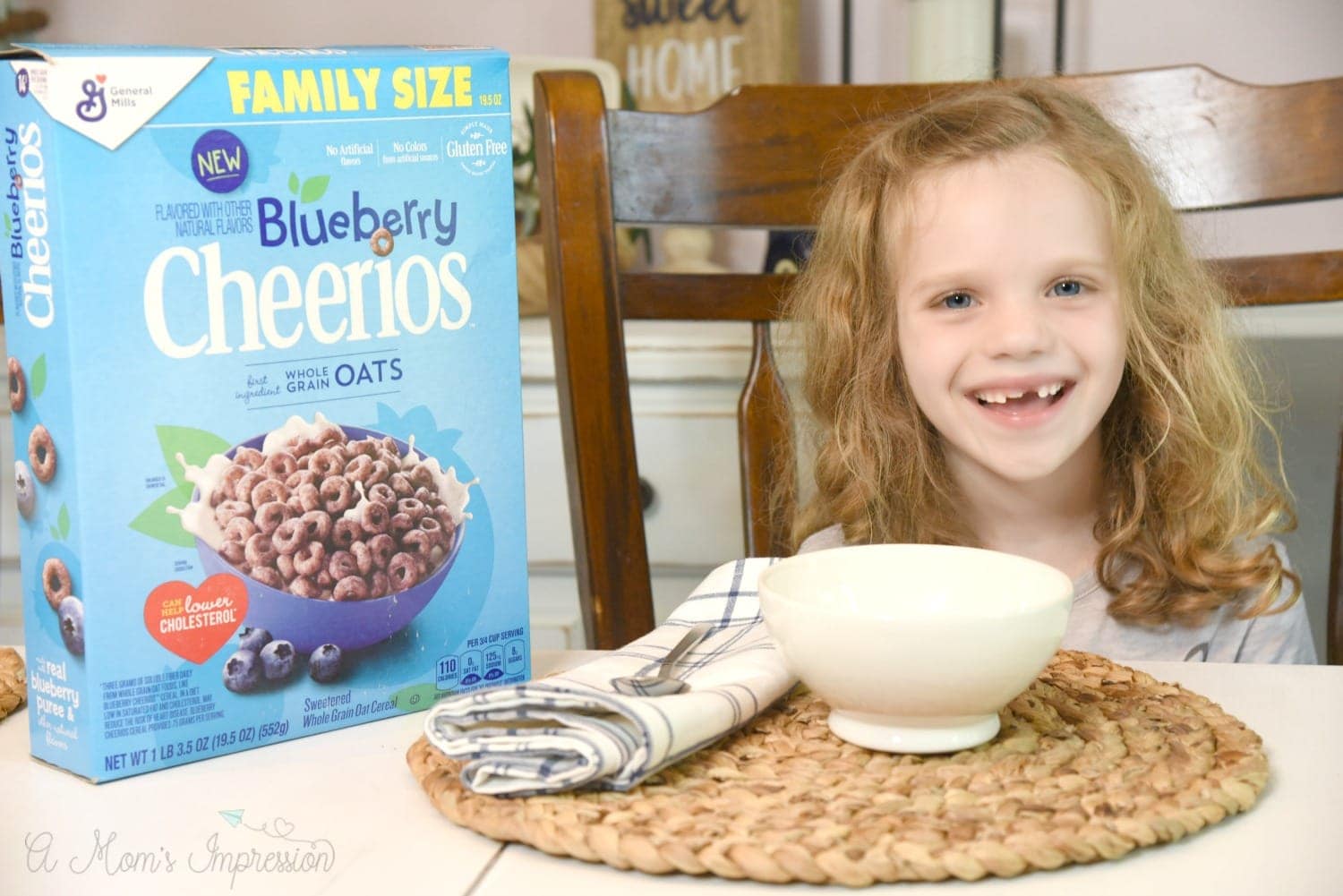 When we find something that is kid-friendly, tasty, and offers wholesome grains, we stock up! Having a couple of boxes of Blueberry Cheerios on hand in the pantry is going to be essential this summer!
Are you a big fan of Cheerios, too? Keep an eye out for this the
NEW Blueberry Cheerios
the next time you do your grocery shopping at Walmart. Walmart offers Online Grocery Pickup to make your shopping experience even easier and we have found it to be a big time saver, just another reason we love Walmart!