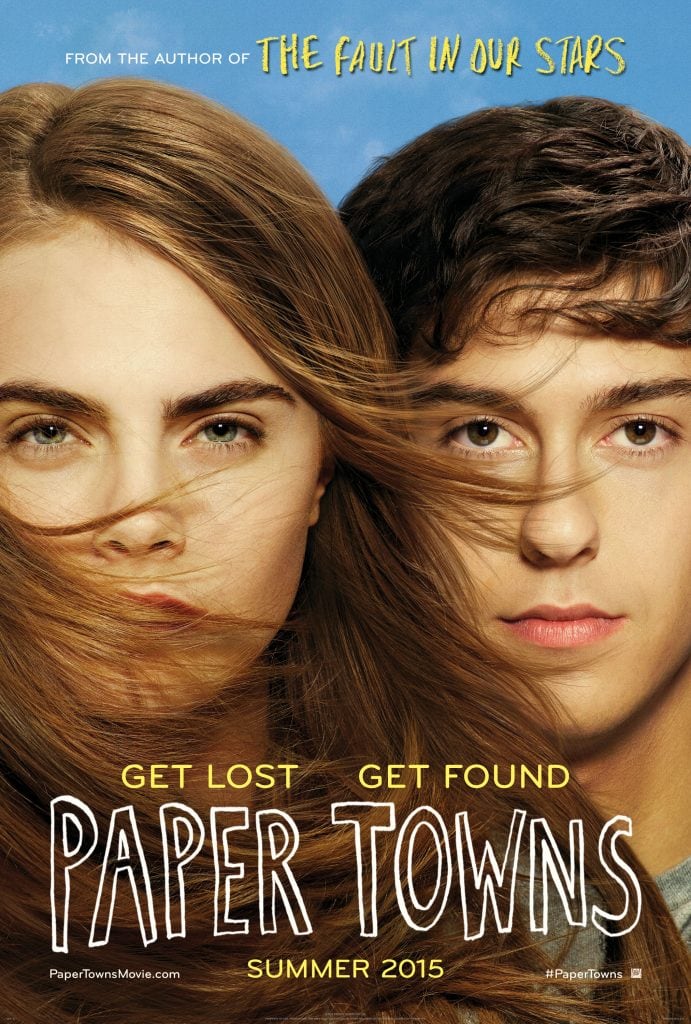 I love a good love story especially one written by author John Green.  Another of his novels, Paper Towns, has been made into a motion picture and it comes out in theaters next week!  I am very excited.  If you haven't heard about the film yet, here is a little bit about it.
About the Film

Adapted from the bestselling novel by author John Green ("The Fault in Our Stars"), PAPER TOWNS is a coming-of-age story centering on Quentin and his enigmatic neighbor Margo, who loved mysteries so much she became one. After taking him on an all-night adventure through their hometown, Margo suddenly disappears–leaving behind cryptic clues for Quentin to decipher. The search leads Quentin and his quick-witted friends on an exhilarating adventure that is equal parts hilarious and moving. Ultimately, to track down Margo, Quentin must find a deeper understanding of true friendship–and true love.

Starring: Nat Wolff, Cara Delevingne, Austin Abrams, Halston Sage, Justice Smith

Directed by: Jake Schreier

Screenplay By: Scott Neustadter & Michael H. Weber, based upon the book by John Green
Check out the trailer:

Are you excited  yet?  Come back next week for a Paper Towns giveaway!!!!

MY LATEST VIDEOS