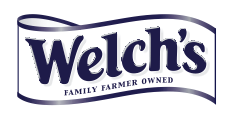 I grew up on Welch's Grape Juice.  I loved it as a kid, and still love it today.  My son also loves grape juice (even dilluted with water) and is often the only source of fruit he gets (being the picky eater that he is).
In honor of March and National Nutrition Month, Welch's is partnering with bloggers in a "Paint it Purple" contest.  We received two bottles of Welch's 100% Grape Juice made with Concord grapes and were asked to create a special activity with our kids.  I love play-dough!  I use it almost every day at school.  I have made a few batches in my life and when presented with the "Paint it Purple" campaign from Welch's, I immediately knew I was going to use the grape juice to make homemade play-dough.
I don't remember where I got this recipe for play-dough, but here is how I created my purple play-dough using Welch's grape juice:
"Paint It Purple" Play-Dough Recipe
3 Cups Flour
1/3 Cup Salt
2 tbsp Vegetable Oil
1 Cup Welch's 100% Grape Juice made with Concord grapes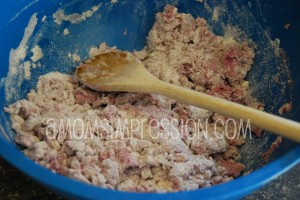 Mix dry ingredients together.  Add juice and oil slowly into dry mixture and mix together with a spoon.  Once you have added the oil and the juice, knead the dough with your hands.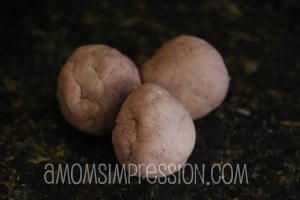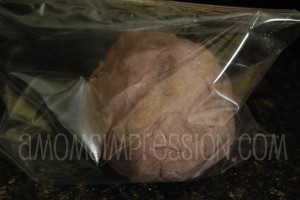 I loved using the grape juice because it doesn't stain your hands like food coloring will.  It also gives the play-dough a lovely light purple color.  It isn't sticky (if you are wondering like my husband said it would), but it does need to be kept in the fridge as it is a non-cooked play-dough recipe and will go bad.
According to the 2010 Dietary Guidelines for Americans, half your plate should be fruits and vegetables. Incorporating immune- and heart-supporting nutrients into our children's diet is not only important, but also could help shift the trend of nearly half of all Americans who still do not consume the recommended daily amount of fruits and vegetables.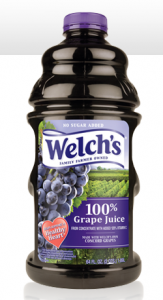 A 1/2 cup serving of Welch's Grape Juice with Concord Grapes will give you a full serving of fruit!  I know that my son struggles to get all the nutrients in his little body, but he sure loves juice!  This is an easy way to incorporate fruits into your child's diet.  The Concord grape also offers antioxidants along with a mix of plant nutrients called polyphenols, which may benefit heart health!
To help families, Welch's has resources available that help steer us to better health or even just start those important conversations among family members:
Welch's Family Vine Tool

, allows you to trace your family's heart history

GrapeScience.com

is a destination for the science behind the Concord grape's health benefits

Welch's also has the best grape- and grape-juice inspired recipes at the

Welch's Recipe Box.
I wrote this review while participating in a blog tour by Mom Central Consulting on behalf of Welch's and received a product sample to facilitate my review and a gift code to thank me for taking the time to participate.