This shop has been compensated by Collective Bias, Inc. and its advertiser. All opinions are mine alone. #CarnationSweepstakes #BetterBreakfast #CollectiveBias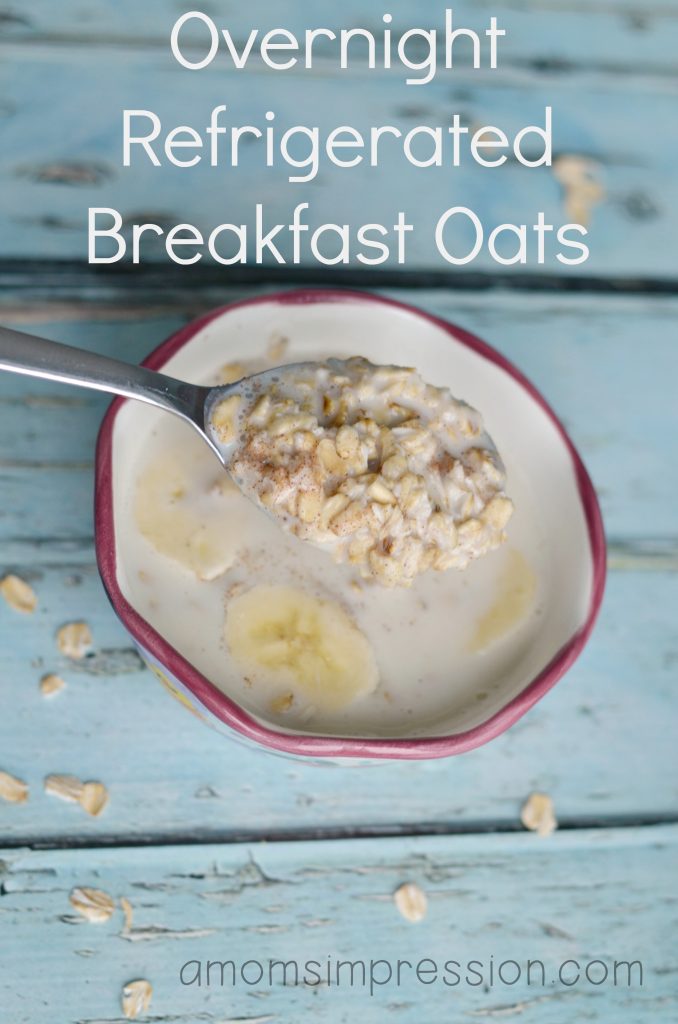 I don't know about you, but breakfast time in our house is crazy time.  We are all running in four different directions trying to get out the door and off to work and school.  If we aren't organized we are doomed from the beginning.  What has helped get us out the door on time is finding quick and easy breakfast options that will work for us and that our kids enjoy, like this Overnight Refrigerated Breakfast Oats which takes about 2 minutes to make the night before.
My son has had food issues his entire life.   He used to run, screaming from his plate when he saw something that he didn't want to eat or that he hadn't tried before.  As you can imagine, this was about every night.  At the advice of his pediatrician we took him to a food therapist and he has since improved tremendously.  During this time in our lives getting protein into our son was the utmost priority.  We were finding creative ways to sneak it into his diet without him knowing.  I kinda became a pro at it.  One of our favorite ways to get more protein was to substitute regular milk with Carnation Breakfast Essentials®.   This easy breakfast option packs 13g of protein when added to a cup of skim milk!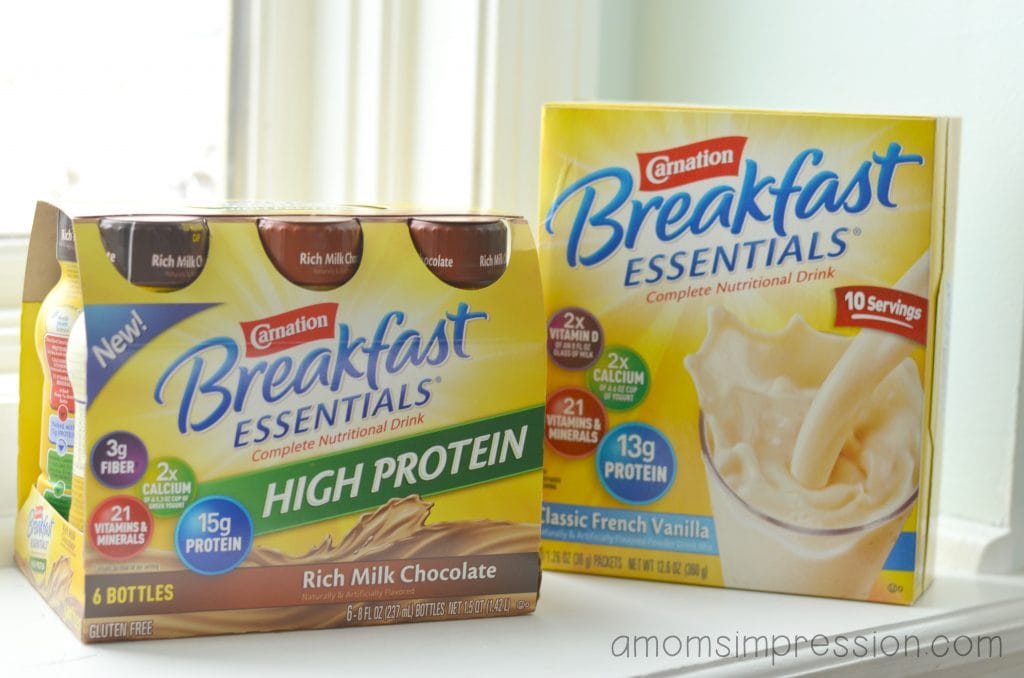 I have done a few different recipes for Overnight Oats in my life.  One thing I love about using Carnation Breakfast Essentials® is that it is already sweetened and loaded with vitamin and minerals so I don't need to add anything extra to the recipe.  I also love that it takes less than 5 minutes to make and its portable.  I can grab the jar out of the fridge and run to work with it.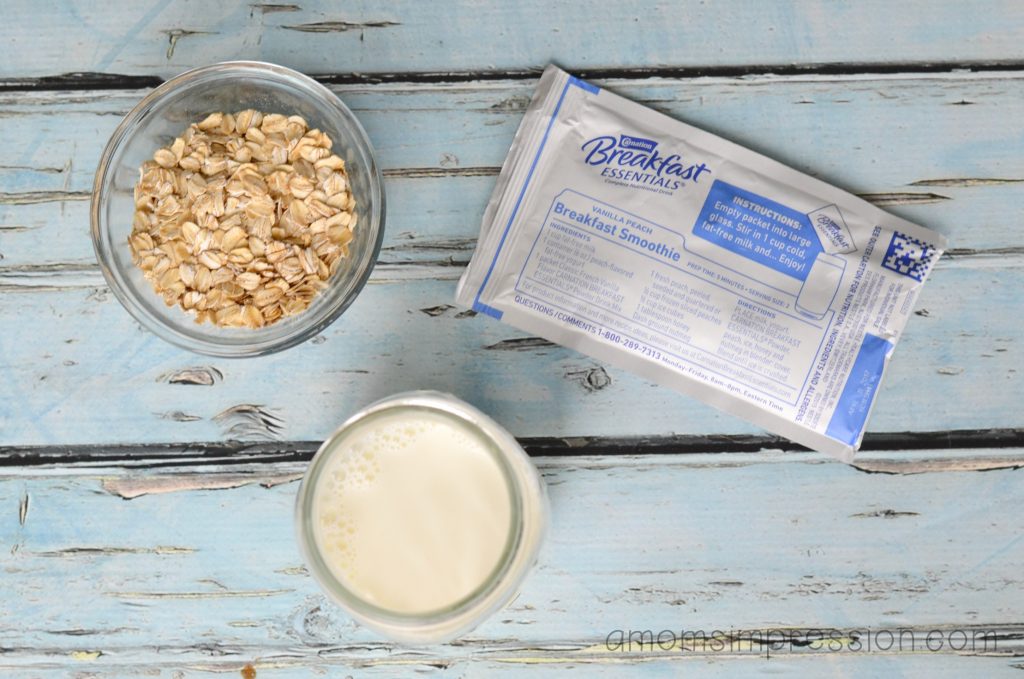 To make Overnight Refrigerated Breakfast Oats you will need an airtight container (Mason jars are perfect for this), one packet of Carnation Breakfast Essentials® (any flavor but I prefer vanilla), a cup of skim milk  and a 1/2 cup of Whole Grain Rolled Oats (not the quick cooking kind).
Step 1
Add the milk to your container.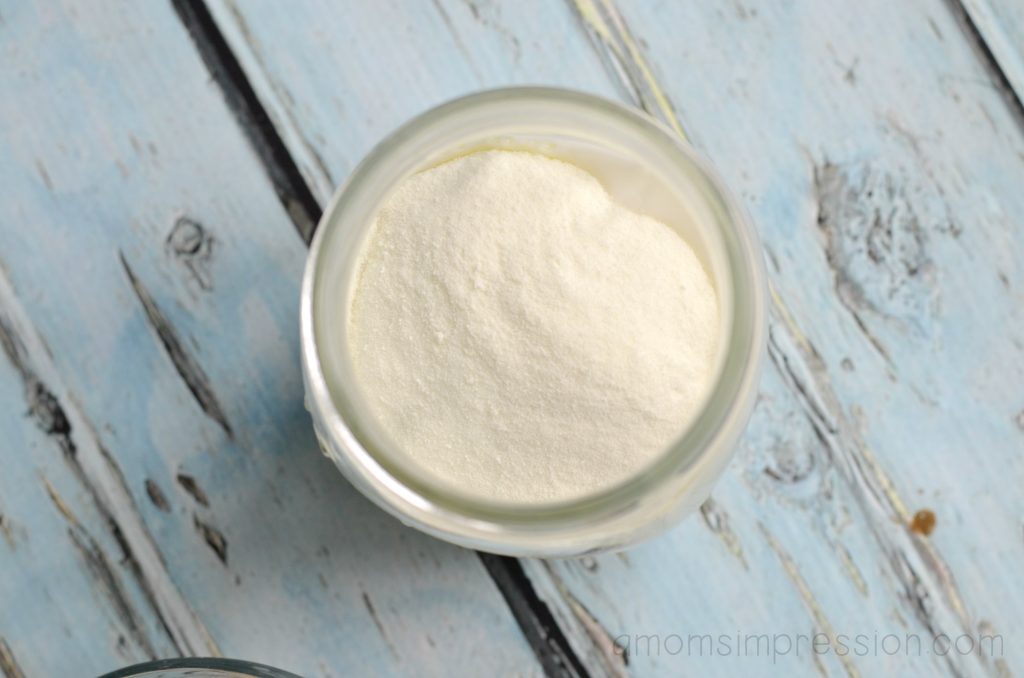 Step 2
Add the entire packet of Carnation Breakfast Essentials®.
Step 3
Stir until well combined.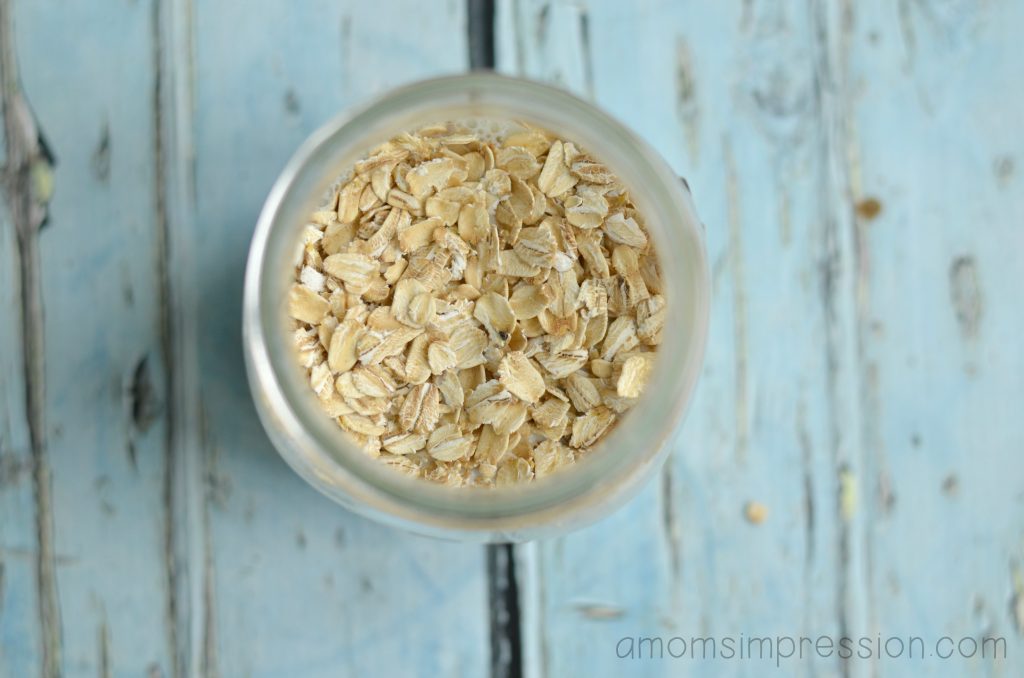 Step 4
Add Oats and stir.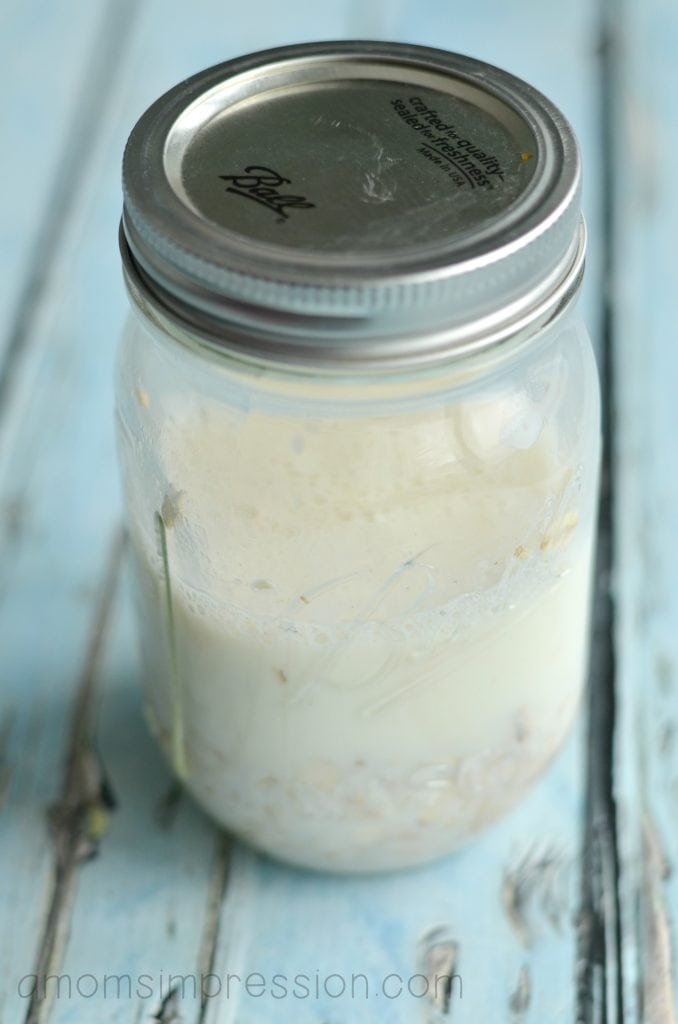 Step 5
Place container into the fridge and wait overnight.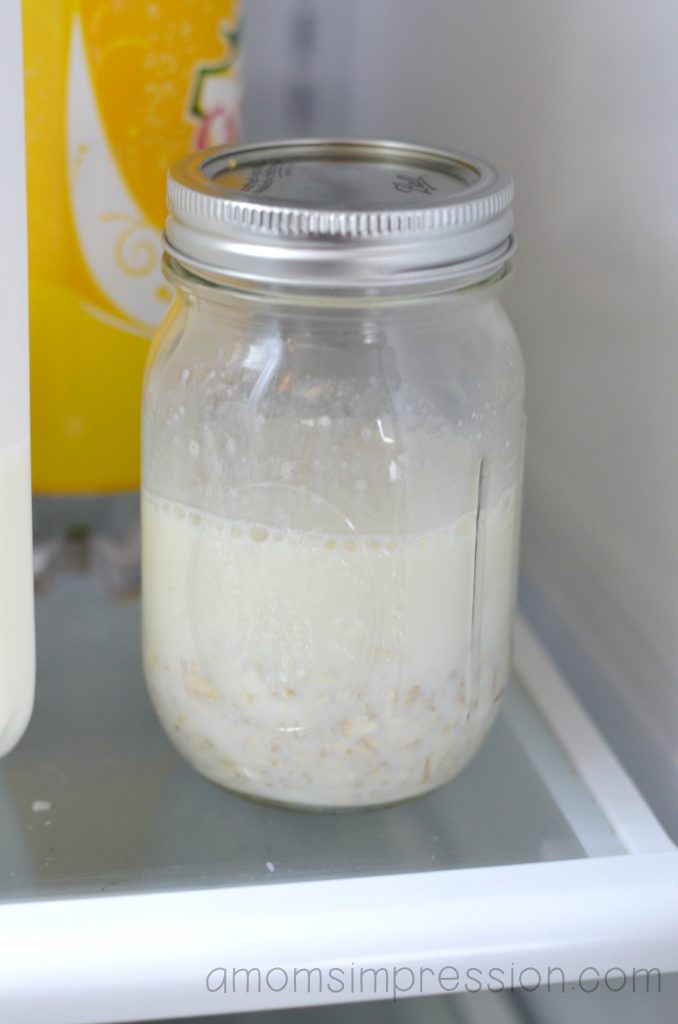 Step 6
Stir and add any fruit or toppings that you desire.  You should probably taste it first because it will be naturally sweet.  I just put a few slices of banana and a little pinch of cinnamon.  Please note that I like my oats with a lot of milk which may be a little bit more runny that what you like.  If you want less liquid you can add a full cup of oats to yours.
Sweepstakes
Carnation Breakfast Essentials® is encouraging everyone to get into a better breakfast routine and are having a fun contest to encourage people.  You can take the 7-Day Breakfast Challenge by enjoying a nutritious breakfast every day for 7 days straight. There will be easy to complete breakfast challenges where you can win some great prizes.  I know that I need to be sure that I am eating nutritious breakfasts for a week so I will be joining in.  I hope you will try it with me!
Ready to get started? Follow these easy steps:
1. Sign up at CarnationBreakfastChallenge.com.
2. Complete a simple yet fun breakfast mission for a chance to win. New prizes will be revealed every day!
3. Come back any day in February to complete missions and see new prizes. The prizes range from a Fitbit to a GoPro and other awesome stuff!
4. Head to your favorite store to purchase a Carnation Breakfast Essentials® Nutritional Product and upload your receipt for five extra entries per day.
Remember you can find Carnation Breakfast Essentials® Nutritional Products at Kroger in the cereal aisle.
Happy Breakfast!