This is a sponsored post for SheSpeaks/P&G.k All opinions are mine.
We are deep into the football season and things are really starting to heat up.  With the exception of a few clear leaders in the NFL, there are a lot of teams fighting to stay alive for playoff contention and every game is starting to mean something.
My husband and I have very busy schedules but we have always made sure to take time to watch the game together.  Sometimes its just the two of us cuddling on the couch with a fire roaring in the fireplace and some chili on the stove.  This is what I think about when I think of some of the traditions that we have started on game day.
Other times will also watch the games with family members.  We bring some extra seats into the family room, make some homemade buffalo wings and have some beer with my in-laws.  It is always very loud and hectic and is a far cry from the peaceful and quiet alone time that my husband usually have on Sunday afternoons but we love our family and have a blast when everyone comes over.  Nothing beats our halftime football game in the backyard!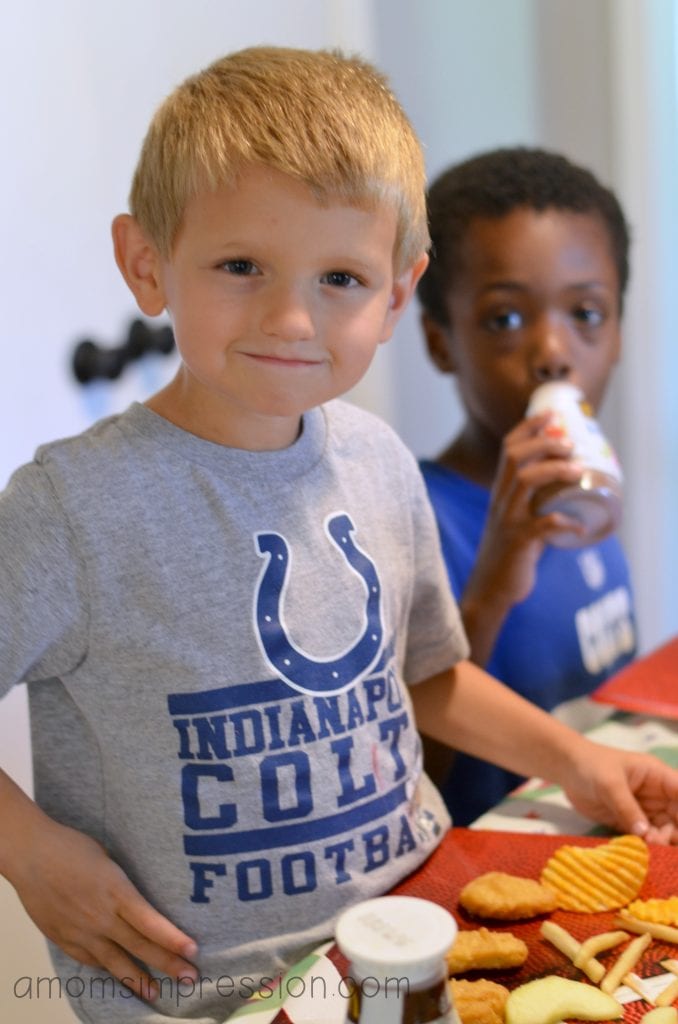 When we do have guests come over, I want to make sure that I am ready for everyone.  Usually Sundays are our "lazy days" and sometimes we stay in out pajamas until late in the day.  But when everyone comes over, I want to make sure I am looking ready for game day.  I have my shampoo that I use in the shower.  It is Head and Shoulders Classic Clean shampoo.   I love this shampoo, especially during this very dry time of year.  It relieves any dry and itch scalp and gently soothes any discomfort.  It is also pH balanced for daily use on my colored hair.  It is the number one dermatologist-recommended dandruff brand and is clinically tested to be 100% flake free.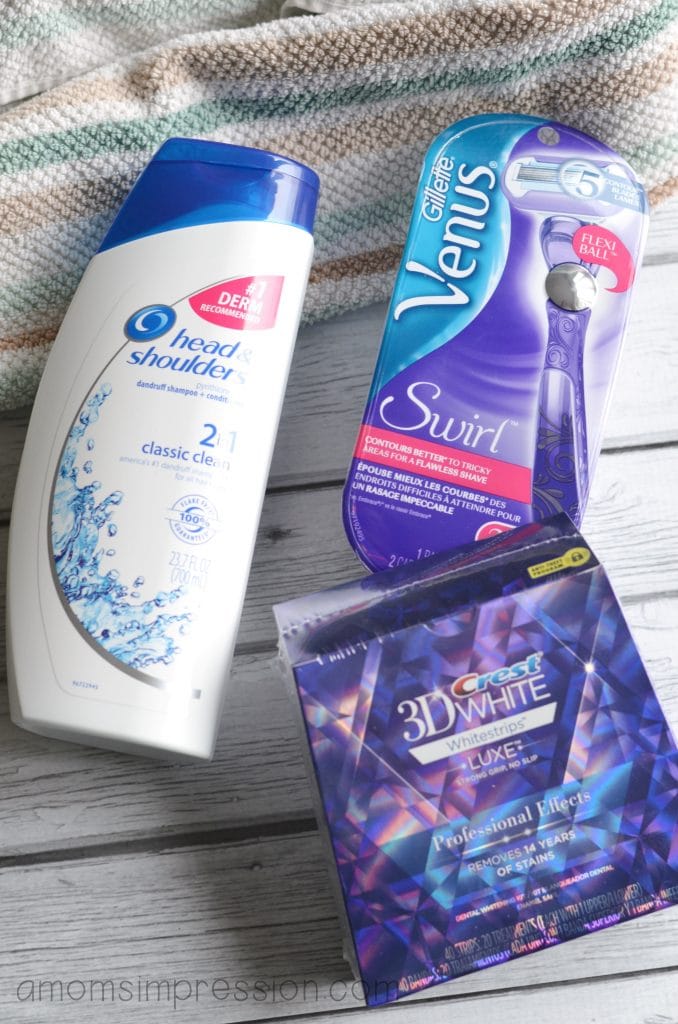 Another shower staple that I have is my razor blade to shave with.  Again, this time of year is so dry and I have very sensitive skin.  The razor that I use is very important to me.  I use the Gillette Venus Swirl Razor.  It has a water activated MoistureGlide serum to provide a very smooth shave.  It also has FlexiBall technology to help get those tricky areas like ankles and knees.  It gives me a comfortable and close shave every time that I can depend on to get me looking my best before kickoff.
My husband takes his teeth very seriously.  Can you believe that he is almost 40 years-old and has NEVER had a cavity.  He always wants them looking clean and white.  He uses Crest 3D Whitestrips Professional Effects.  These teeth whitening strips last up to 12 months and can take off up to 14 years of stains!  It is safe for your enamel and uses the same agent that dentists use.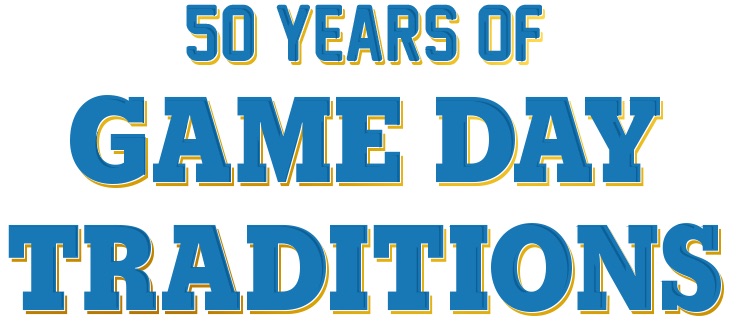 We always make sure that we are stocked up on these products on our weekly trip to Wal-Mart.  Be sure to check out traditionsforgameday.com for more information from Wal-Mart.
Football is an American institution.  It is something that we can share with our loved ones, friends and coworkers.  It is something that we can look forward to every weekend during this time of year.  Be sure to share your traditions on social media by using the hashtag #GameDayTraditions.  Take some pictures and share what you and your family will be doing this Sunday!
 Go Colts!