We have slowly been updating our home since we moved in two years ago.  So far we have painted just about every square inch of both floors.  All we have left to do are the two upstairs bathrooms, my daughters room and our room.  It has been a long process but I am loving the results so far.  We are brining our 1980's home into the modern times.  This week we even updated our old thermostat with a brand new Nest learning thermostat.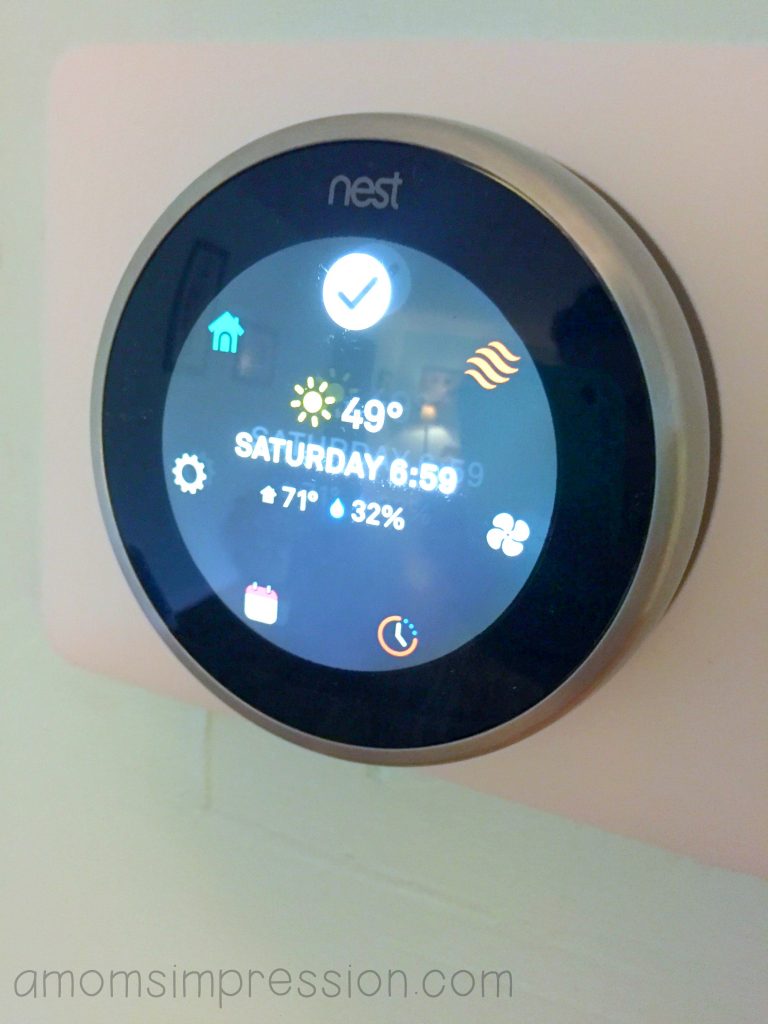 I have wanted a Nest ever since I heard about them a couple of years ago.  My sister has one in her cabin and it has been very useful. This is huge because we used to have to go inside and turn on the thermostat then climb back into our car to stay warm while the cabin was heating up.  Now they can control with with their portable devices and have a warm cabin when they get there.  Isn't that cool?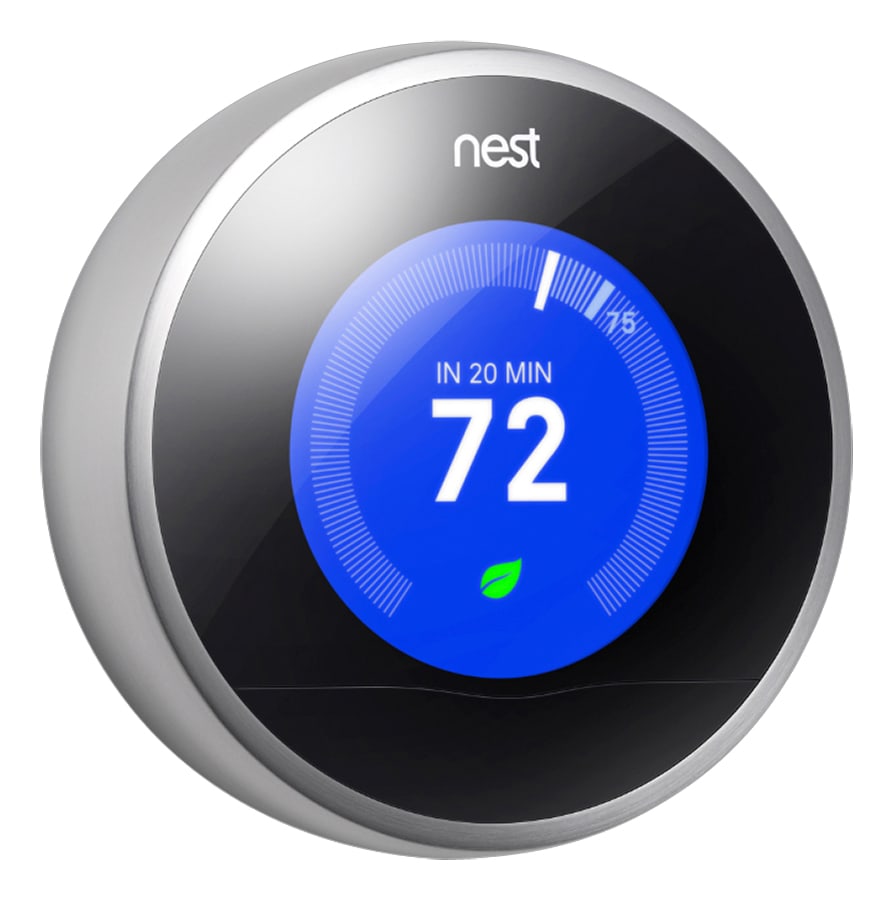 We just got the new 3rd generation version, which is thinner, sleeker in design, and allows for an even bigger and crisper display than the prior versions. To unleash all of the cool functions of your Nest, connect to your existing home's Wi Fi network and download the free app from iTunes or GooglePlay. Once you do that you can manage your home's temperature from your smartphone, tablet or laptop, even when you're miles away.  If you forget to turn your temp down while you are on vacation, you can do it from your phone.  Its pretty cool.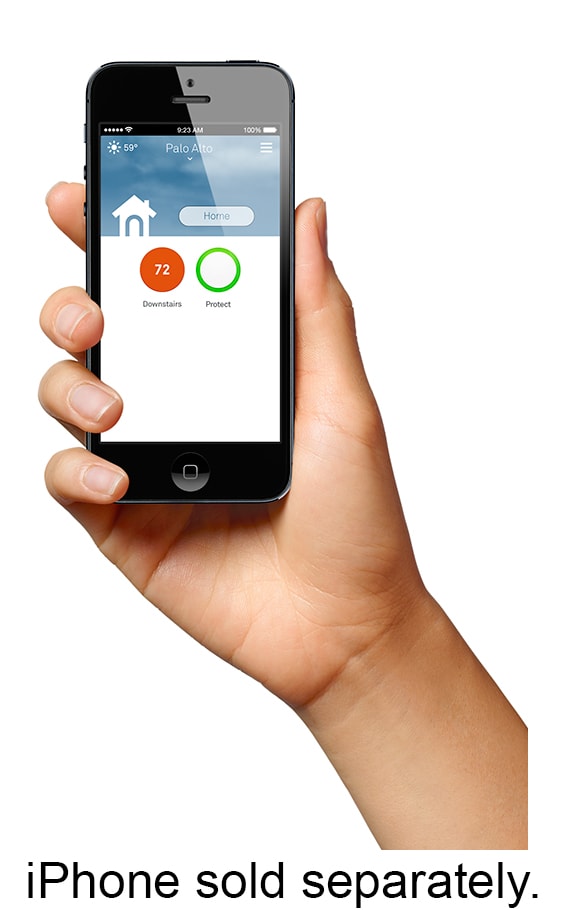 If that wasn't cool enough you can set the Nest learning thermostat  to start programming itself. Within the first week it learns your habits and adjusts automatically, regulating your home's temperature based on your schedule.  This is so awesome not only from a comfort standpoint but from a financial one.  When you're not at home (the "Away" mode), it will automatically switch to an energy-efficient temperature. In independent studies, the Nest saved an average of 10-12% on heating and 15% on cooling bills.  There is a little indicator (a leaf) on the Nest display that notifies you if you are using an energy-saving temperature.  It will also send you a notification on your phone.  Some local utility companies will even offer you a rebate.  You can check out which ones do here!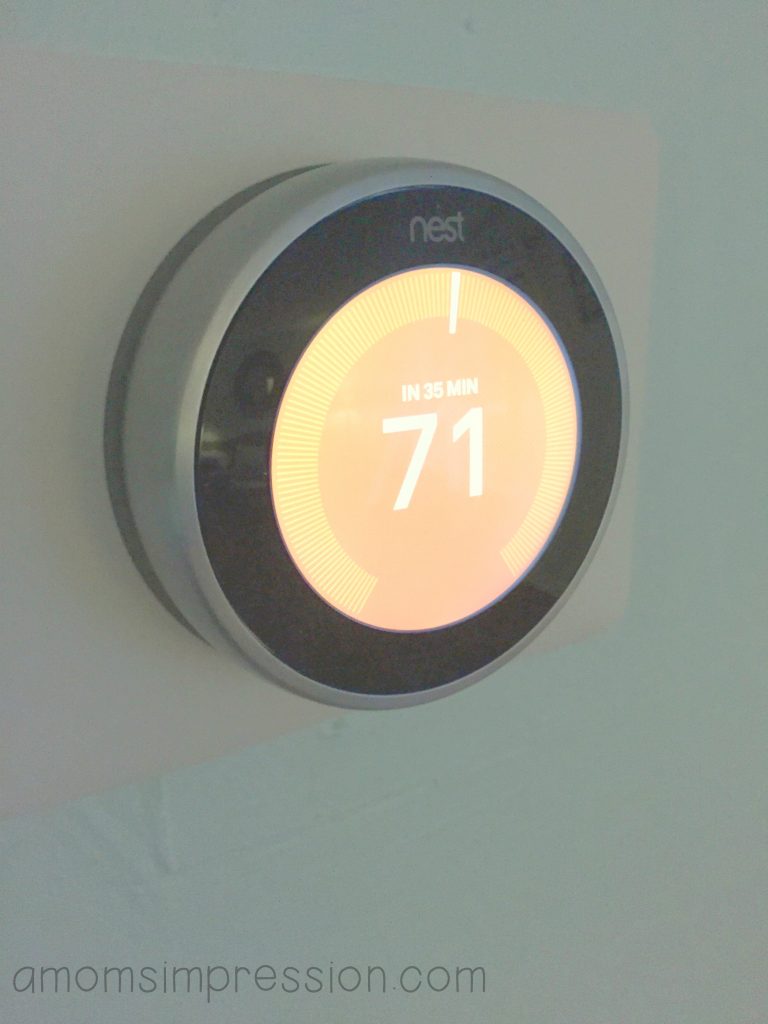 Nest also works with other Nest products, such as the Nest Cam and Protect, and other home automation devices to keep your home comfortable and safe.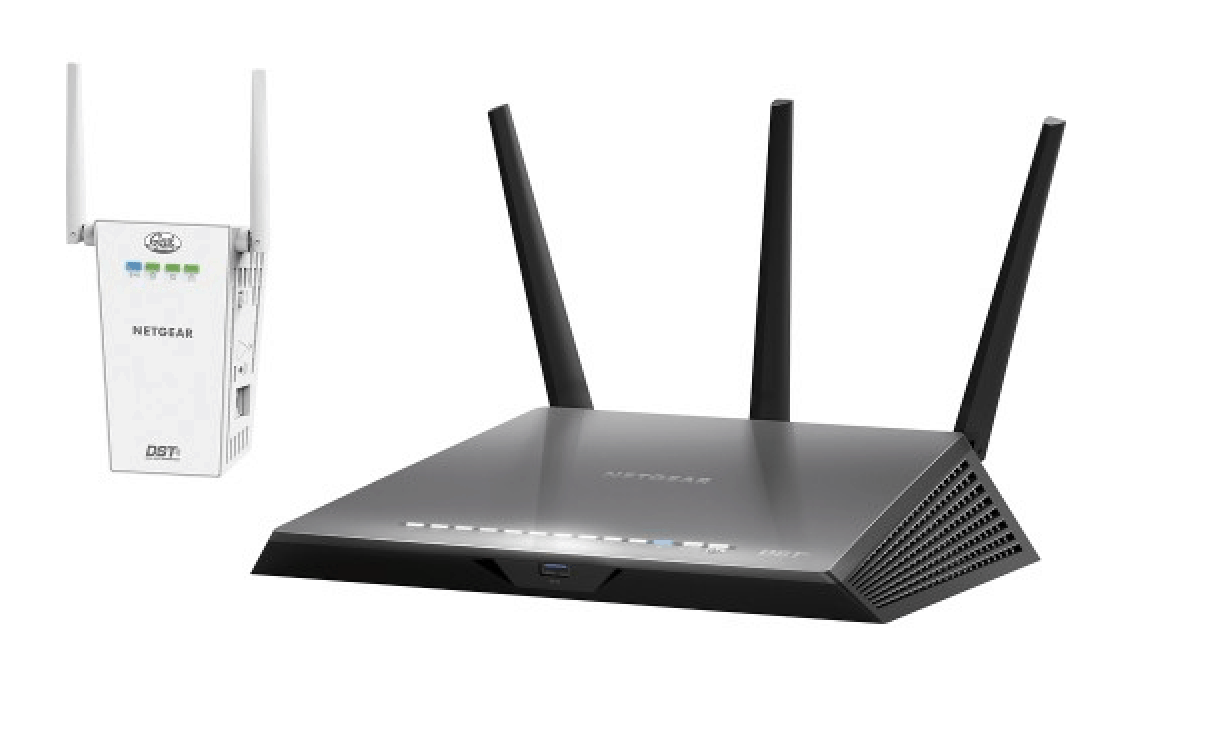 To experience everything the Nest has to offer you need to be able to connect it to your home's Wi-Fi. Best Buy has recently come out with a brand new router the was exclusively developed between Netgear and Best Buy.  The Netgear® Nighthawk™ DST Router and DST Adapter with Geek Squad included – is now exclusively available at Best Buy.
This router was created to help provide consumers with an easy, all-in-one solution to support their home's connected devices. As the number of Wi-Fi dependent products increase in a home – the average US household has 7 "connected devices" – from smart phones (often several in a home), to tablets, to laptops, to computers, and Wi-Fi printers, this puts a strain on the home's network, especially the router.  You know you use it, we all do.  I think we have about 6 devices in our home that are connected to our Wi-Fi and our kids aren't even old enough to use most of those devices.  I can only imagine the strain when they start.  This high-performance router was built to support 10+ connected devices – you can also prioritize devices for streaming videos or music, and included advanced features for lag-free gaming.  
We have loved our new products from Best Buy and think that both of them would be a great gift for a technology lover on your gift list this holiday season.  Think about those people who are difficult to buy for… these are the ones that would love a new NEST!
Both the Nest learning thermostat and the Netgear® Nighthawk™ DST Router and DST Adapter are available now from Best Buy.
The reviewer has been compensated in the form of a Best Buy Gift Card and/or received the product/service at a reduced price or for free.