We moved into our house 3 years ago.  Since that time we have painted most every inch of the house but we still have a couple rooms to go.  Our bedroom is one of the last rooms that needed paint.  We finally painted our eyesore of a master bedroom and I couldn't be happier with the results.  The pictures aren't doing this room justice, it has transformed from a dark dreary room into a bright and happy room.  I am sure that this room is going to bring me the "Great Joy" that this color is named.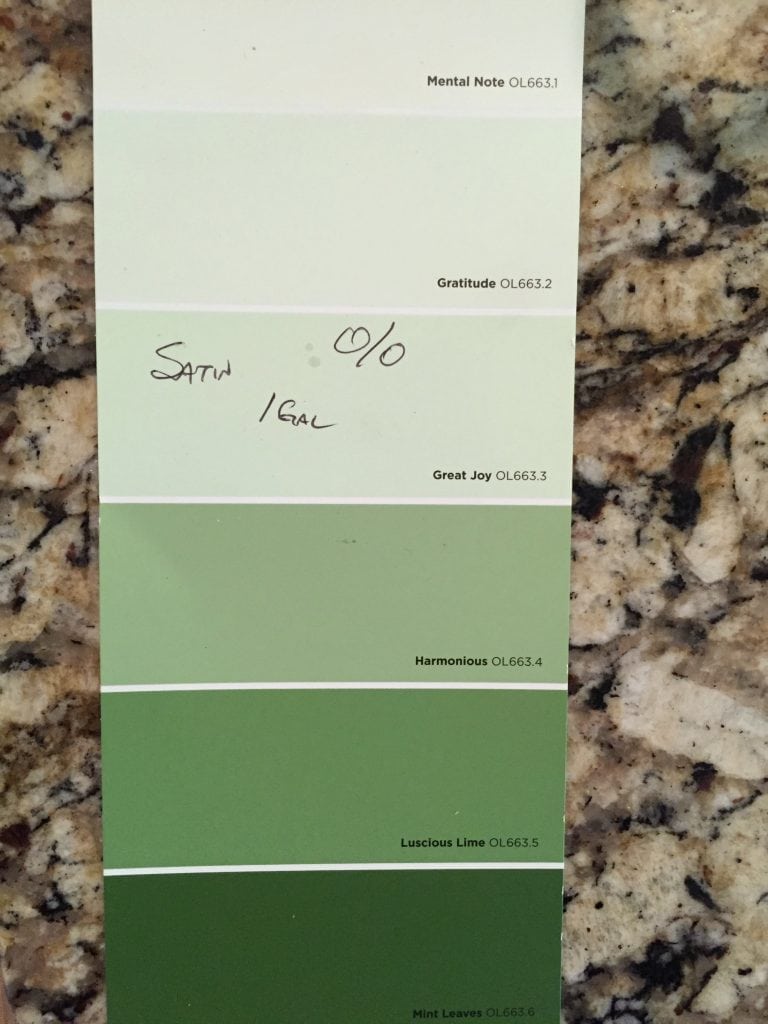 There is nothing like a new paint job to make a room feel more like home.  While we have been living in our house for 3 years, this bedroom never really felt like it was mine, now it does!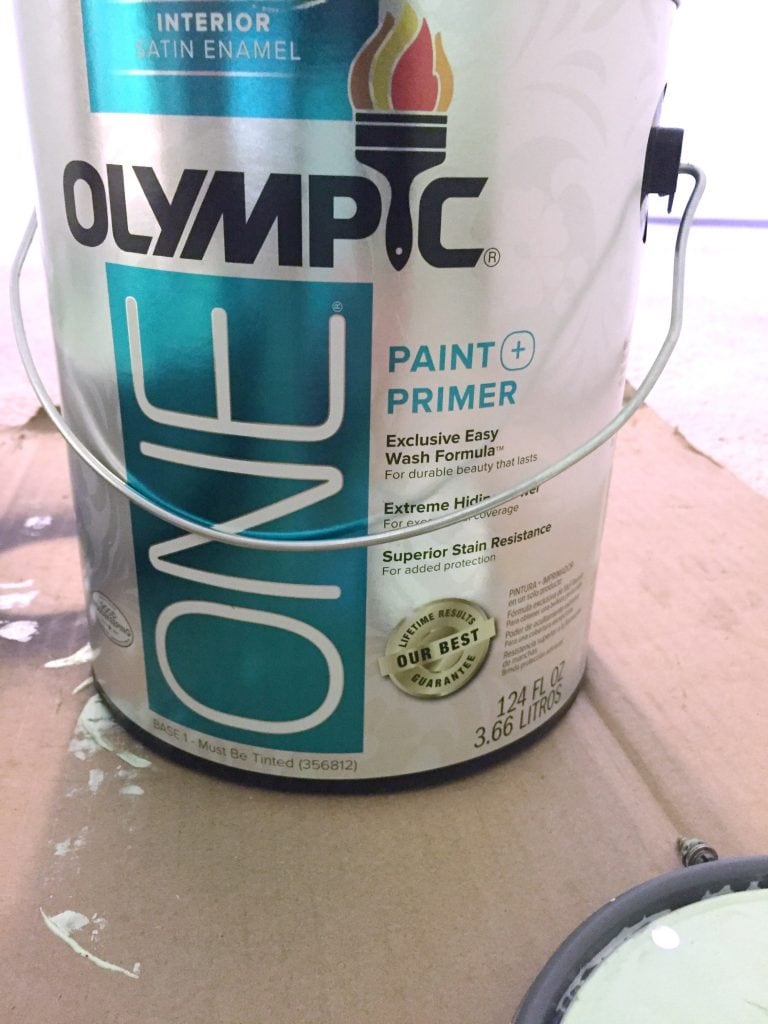 Selecting the perfect color for our room wasn't quick, but it was easy.  We visited the Olympic paint center at our local Lowe's hardware store.  They have so many beautiful options that were a little overwhelming at first. Luckily they have a way that you can see how a paint color would look before you head to Lowe's, you can upload a photo of your room to the Olympic® Paint Visualizer tool online.  After a few clicks you can give your room a digital makeover with any Olympic Paint color, and then head to Lowe's to pick it up!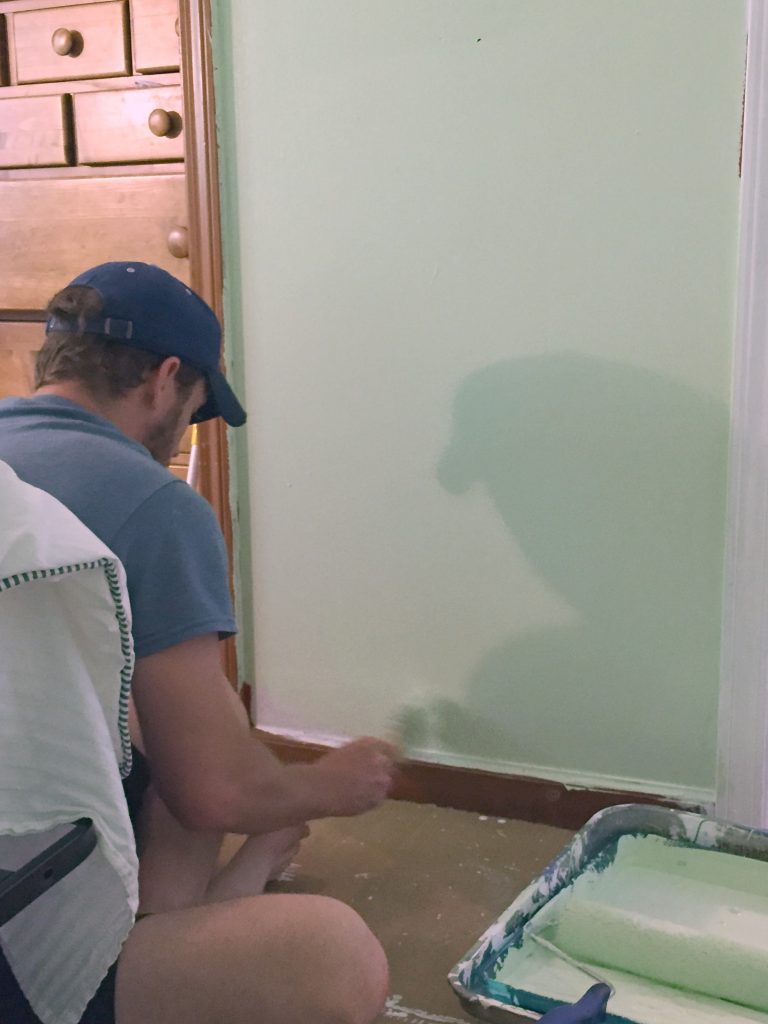 I loved using this tool to find the perfect color for us.  I was debating between some greens and blues and finally settled on this very pretty green that just spoke to me. The green we currently had in the room was so sad and dark, I wanted the opposite. The room was in pretty bad shape.  We not only painted the walls but we also painted the old trim white to give it a more modern look.  Just check out this ugly wall before we painted it: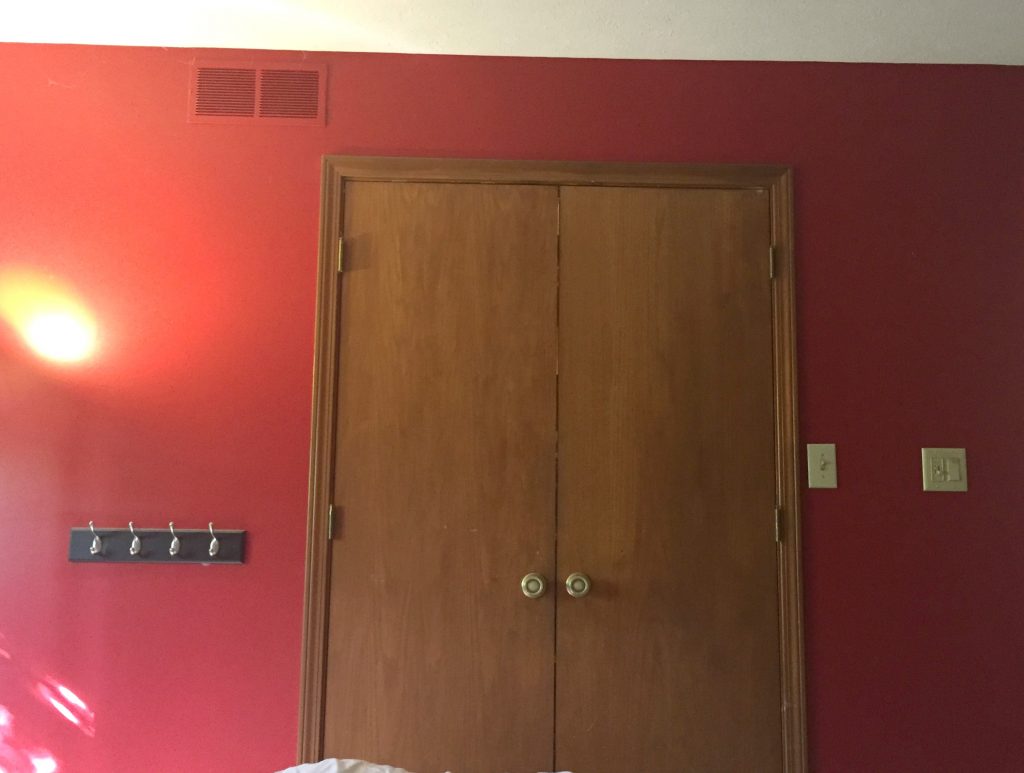 This dark red didn't help the space feel light and bright.  This is the wall we stare at when we are in bed so I was really looking forward to some white doors and a soft green instead of that dark red.  This is the result: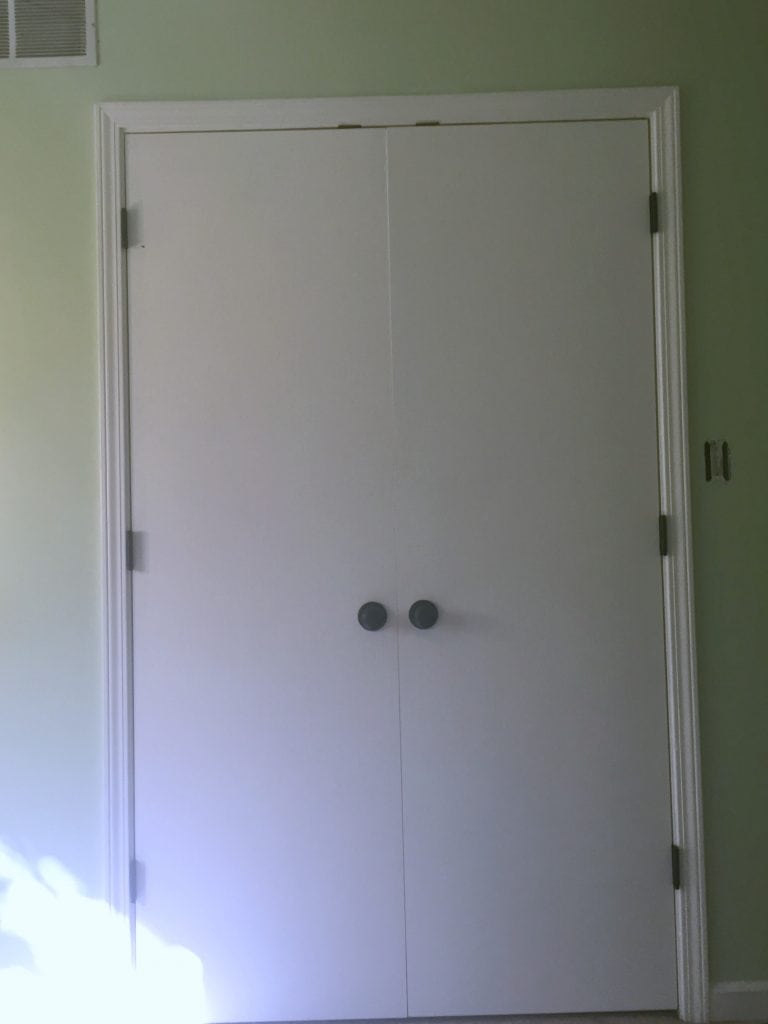 I am in love with the modern look that this paint color is giving us.
Here is a look at our only window before paint: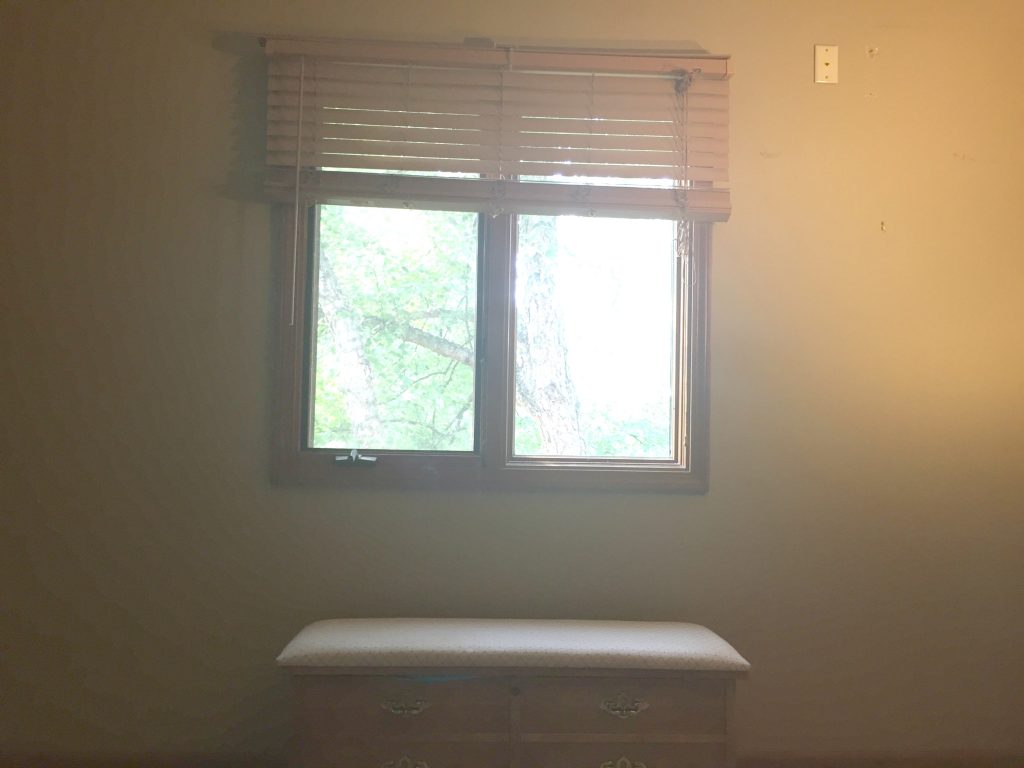 Here it is after: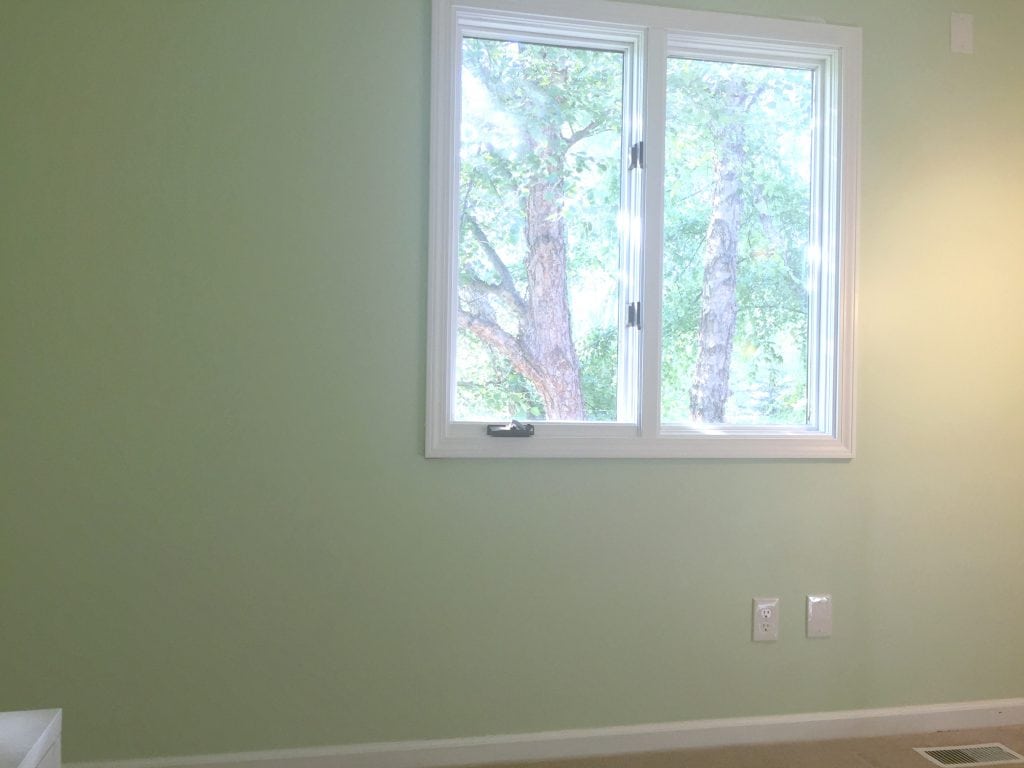 I still can't believe the difference a paint color can make. I love that Lowe's has a Paint Pledge Program where you can paint with confidence. Lowe's will refund customers who are dissatisfied with their paint for any reason.  As long as the customer returns the paint in its original container within 30 days. Reason for return may include being unhappy with the quality or color, among others. Click here for more details! |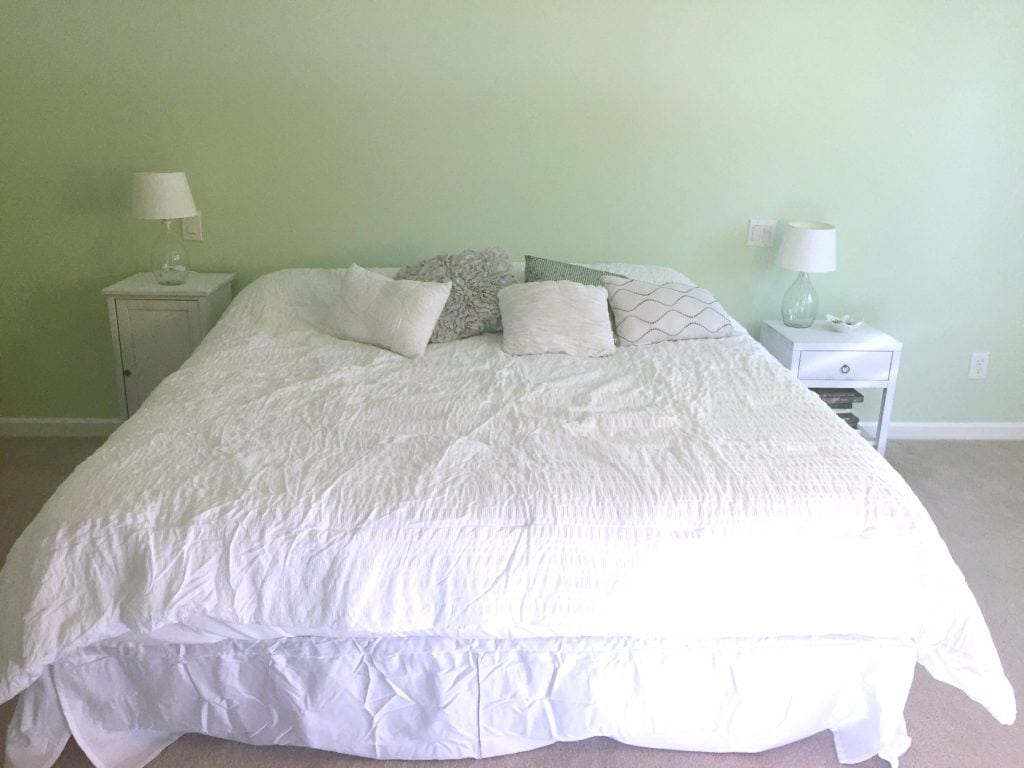 We still need to work on decorating the space, getting stuff up on the walls and purchasing a headboard for our bed but I am very happy with how it is coming along.  Doesn't it always feel like a work in progress?  Check out our current mood board, I can't wait to add more details to our space with the help of Olympic Paint!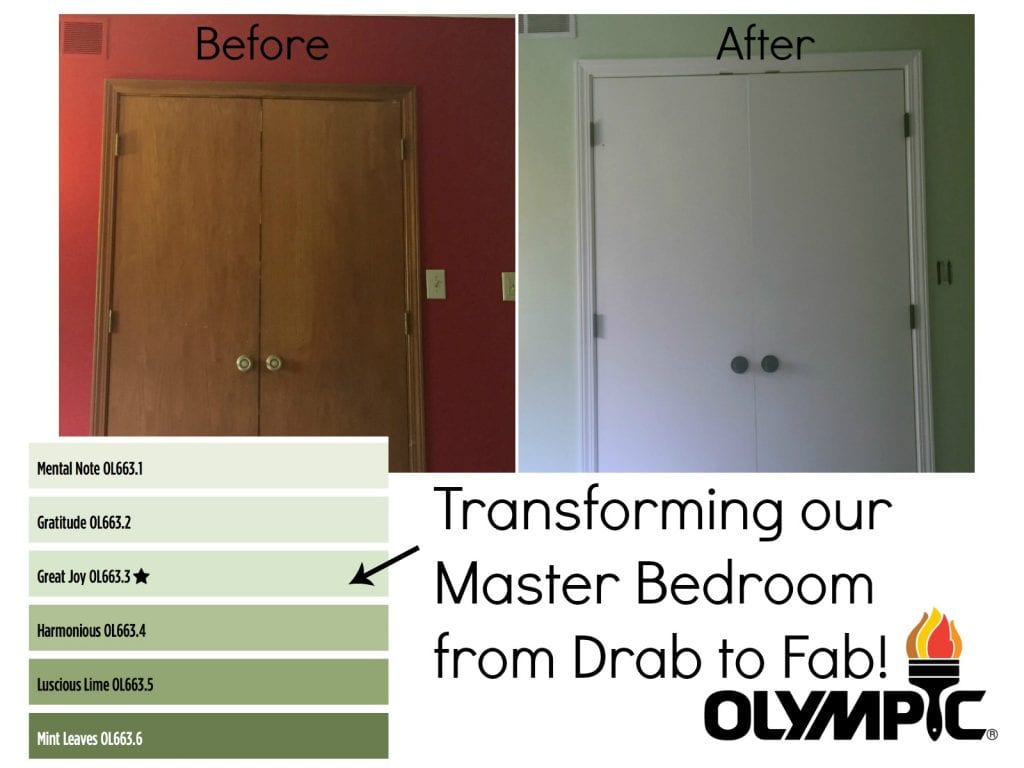 To help inspire your next project be sure to visit Olympic Paint's Website or visit their Store Locator to find a Color Center near you.  You can also follow Olympic on their social channels Facebook, Twitter, Instagram and Pinterest.
Come back in a couple months for our updated look and an amazing giveaway!

This post is sponsored by Olympic Paint and The Motherhood.  All opinions are 100% mine.