The holidays are upon us and with the season brings many opportunities to host family and friends.  I like to make my friends feel special by gifting them with a swag bag when they come over.  You may have seen some of my ideas in the past, but today I am going to share my secret on how I make them look so beautiful!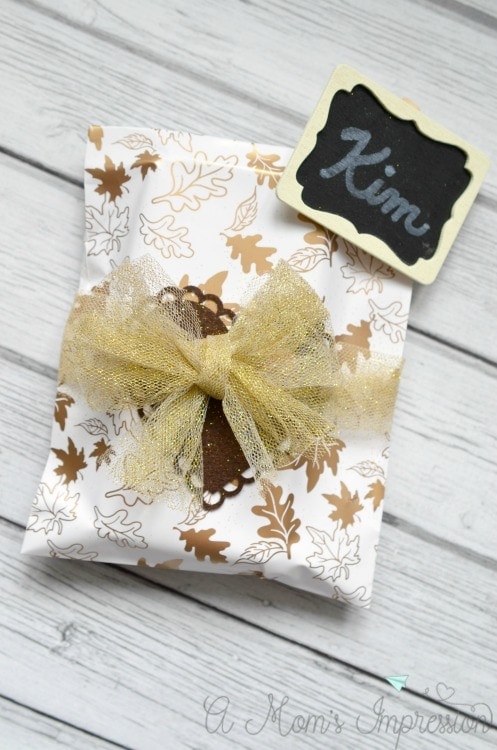 My secret is Oriental Trading.  Oriental Trading has been my go-to party store for years.  Ever since I found them for my son's TMNT party, I haven't had to go to a party store or crafting store.  Instead I shop online to get everything I need.  Oriental Trading has come to the rescue with all of my kids' parties, dinner parties as well as for my home-based business.  I like to decorate the packages that I send to my customer's to make them feel special.
My favorite way to dress up any package or swag bag is by using Tulle.  Oriental Trading makes this so easy with their tubes of tulle that are already cut at the perfect width for any package.  Tulle makes packages go from pretty to fabulous and you get so much more bang for your buck than with traditional ribbon.  The reason it works so well is that you can make your bows a lot fluffier and bigger by spreading the tulle after you tie your bow.  Just look at some of these packages I made up.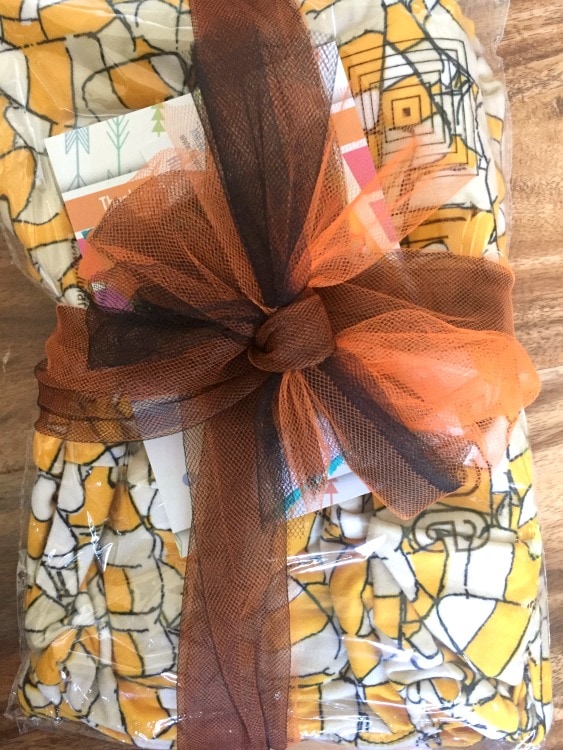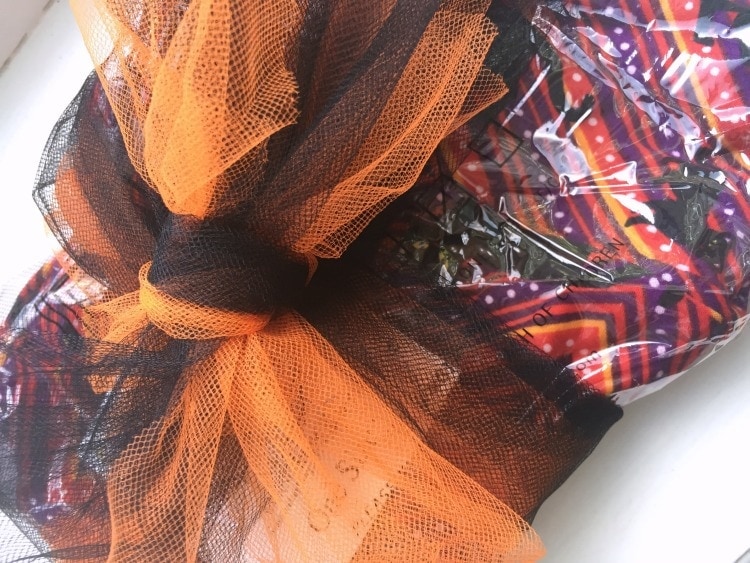 The tulle at Oriental Trading comes in every color you can hope for, including the glitter tulle that you see tied around my swag bags.  If you can imagine it, you can create it.  I like using two colors for holidays like Halloween and Christmas to make my bows fluffier, it makes my packages stand out without a lot of effort.
The swag bags that I use are actually cake bags that I also find at Oriental Trading.  Just like the tulle, there are so many options available so I am able to find bags that work for any occasion.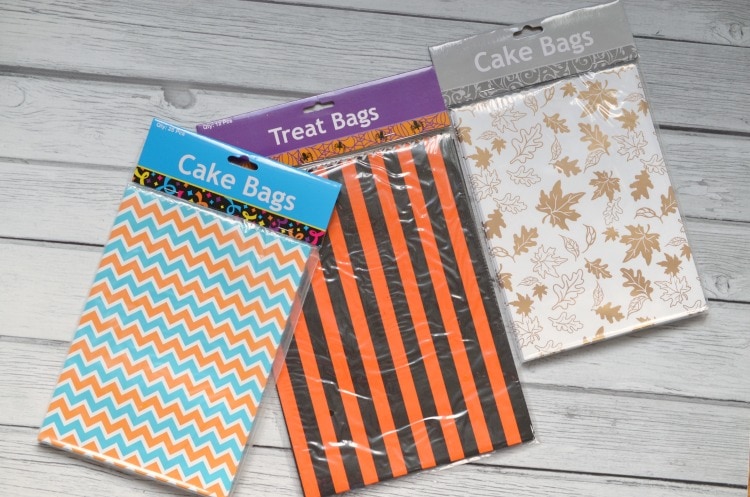 I recently purchase some red and white chevron striped cake bags for my Christmas Swag Bags that I plan on giving to our Christmas Dinner guests.
You can fill your swag bags with just about anything.  I find a lot of fun options at Oriental Trading, from fun lollipops to noise makers the options are endless.  Be sure to check out their website for all of your holiday needs.
How do you make your guests feel special?  I would love to hear some of your ideas!
A huge thank you to Oriental Trading for providing me with some of their products for purposes of this review.