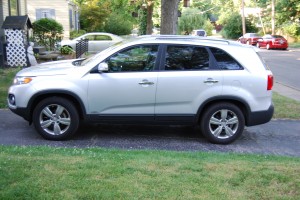 On our recent trip to Hilton Head we had the opportunity to drive the all new 2012 Kia Sorento.  In a later post I will take you on a tour of this family friendly SUV.  For now, come inside the Sorento with us on the road as we wrap up our drive!

I will go into details about the vehicle in our next post, but I can tell you that we really enjoyed our experience with the Kia Sorento.
A huge thank you goes out to Kia for providing the Sorento to our family for the week!