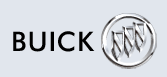 It's here.  The Buick Enclave arrived yesterday and we just finished packing it up for our trip to Michigan tomorrow.  We will be leaving very early in the morning and hopefully arriving in Onekama, Michigan around 3 in the afternoon.  I drove the Enclave around town today when I was running last minute errands.  I have to say that so far, I am in love with this vehicle.  Here is a little introduction to the Buick Enclave before we packed it all up!

Stay tuned next week for several more videos about our experiences driving the Buick Enclave.  Thanks for coming along on the road with us!
This vehicle review was made possible by GM Motors. I was not compensated for this review other than use of the vehicle for 11 days. All opinions are 100% mine.