Is it a fruit or is it a vegetable?  While the controversy may continue (The US Supreme Court ruled that the tomato is a vegetable for culinary purposes) I know that this is one product that I couldn't live without.  I love tomato juice, fresh tomatoes in my salads, chopped tomatoes in my tacos, and just about everywhere you can add it to a meal.  Every year I try to grow tomatoes in pots that have to go in the front of the house so that my dog doesn't eat them.  There is nothing better than fresh tomatoes.
The next best thing to fresh is Red Gold canned tomatoes.  Red Gold was founded in the '40s and takes pride in growing during the true seasons of the Midwest, where the country's best soil and climate for tomatoes can be found (even the winter is crucial, which breaks up the soil for tiny root systems). At farms in the Midwest, Red Gold grows some of the best tasting tomatoes around. Red Gold's headquarters is located right here in Indiana!
Here are some fun Tomato facts and finds: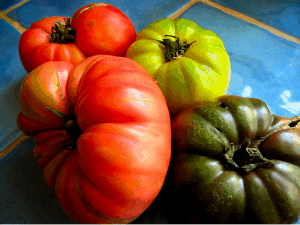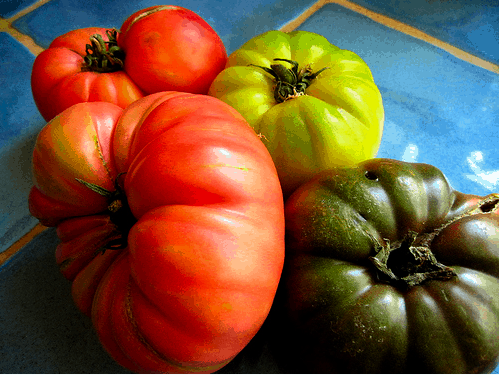 In pregnancy @ 19 weeks: Baby is the size of an heirloom tomato! Your baby equals a large heirloom tomato in size and weighs 8 1/2 ounces. (length: 6 inches, head to bottom)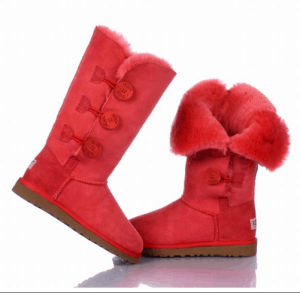 I love these tomato red Uggs!
I love all these beautiful tomato red Oscar dresses!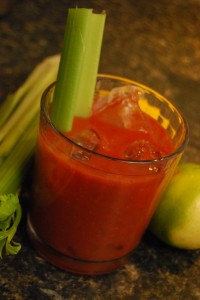 And of course I couldn't forget one of my favorite drinks, a Bloody Mary!
My husband and I mixed up a batch of these tasty beverages using Red Gold Crushed tomatoes!  Here is our recipe:
Bloody Mary Mix
Ingredients
1 1/2 Tbsp Dijon mustard
1 1/2 Tbsp worcestershire sauce
1 Tbsp horseradish
1 Tbsp hot sauce
The juice of 1 lemon
The juice of 1 lime
1/2 tsp celery seed
1 tsp fresh ground pepper
1 tsp sea salt
2 cans of Red Gold crushed tomatoes
6 ounces water
Directions
Mix together all of the ingredients except for the tomatoes.  I opened the 2 cans of crushed tomatoes and ran an immersion blender through it for a few seconds.  I added the tomatoes to the ingredient mixture and then stirred in the water.  Since I am pregnant, I added my celery stick and went for it.  My husband added some vodka to his and had a refreshing drink.
How do you enjoy your tomatoes?
I wrote this as an entry into a blogging contest through Red Gold.  I was sent 6 cans of tomatoes to facilitate my post.  The official rules of the contest can be found here: http://redgold.com/bloggers.