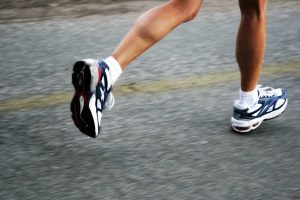 It has been almost 8 weeks since Caroline was born.  You know what that means?  I have no more excuses for not getting back into shape.  I gained about 30 pounds with this pregnancy and so far I have lost all but 6 pounds by doing nothing more than breastfeeding.  These last 6 pounds, plus another 3 that I really want to lose, are going to be the hardest. More than the 9 pounds, I want to tone my body and feel good about myself.  After Jonah was born I had a lot of excuses not to get my stomach back. I knew I would have another baby someday and so I told myself I would wait until I was done having kids.
No more excuses!
I am starting The Couch-to-5K Running plan this week!
This program eases the beginning runner off the couch to running 3 miles in two months.  I have never liked running, but I feel like I can do this program and help get myself into shape.  Like I tell my son, sometimes you have to do things you don't like to do!  Who knows, maybe I will fall in love with running?

MY LATEST VIDEOS
To keep myself accountable, I will be blogging about my running plan.
Week 1 consists of three workouts:

Ideally it wouldn't be so hot here in Indiana, but I have to start sometime so today it is. Until my double stroller arrives, I will be waiting until my husband gets home from work to run.
I am planing on taking the dog with me, he needs to get some exercise too!
Wish me luck!