NINE LIVES Movie in Theaters August 5th, this should be so fun!  Kevin Spacey plays a character you would never think you would see from him, enjoy!
Thank you to EuropaCorp for sponsoring this post.  

NINE LIVES Movie
I hang out with some amazing kids all day long.  My first graders keep me on my toes and make me laugh.  Every morning we have our morning meeting where we talk about our lives and some of the fun things we have done while we were home.  Its during these morning meetings where I realize how much kids value family time.  Some of the best conversations we have are about time spent with their family, unplugged time.
My family loves to unwind after a long day with a board game, or our weekly Friday family movie night.  We have a tradition where we move the coffee table out of the family room and get our sleeping bags out to snuggle while watching a family-friendly movie.  The popcorn comes out and memories are being made.  Sometimes we end up falling asleep right there in the living room. These are the moments I know I will remember for the rest of my life.
NINE LIVES Movie
On August 5th, one man is about to find out how precious his family really is. The NINE LIVES movie is the story of a stuffy businessman, Tom Brand (Kevin Spacey), who finds himself trapped inside the body of his family's cat. If any hope exists of returning to his family as the husband and father they deserve, Tom will have to learn why he has been placed in this peculiar situation and the great lengths he must go to earn back his human existence.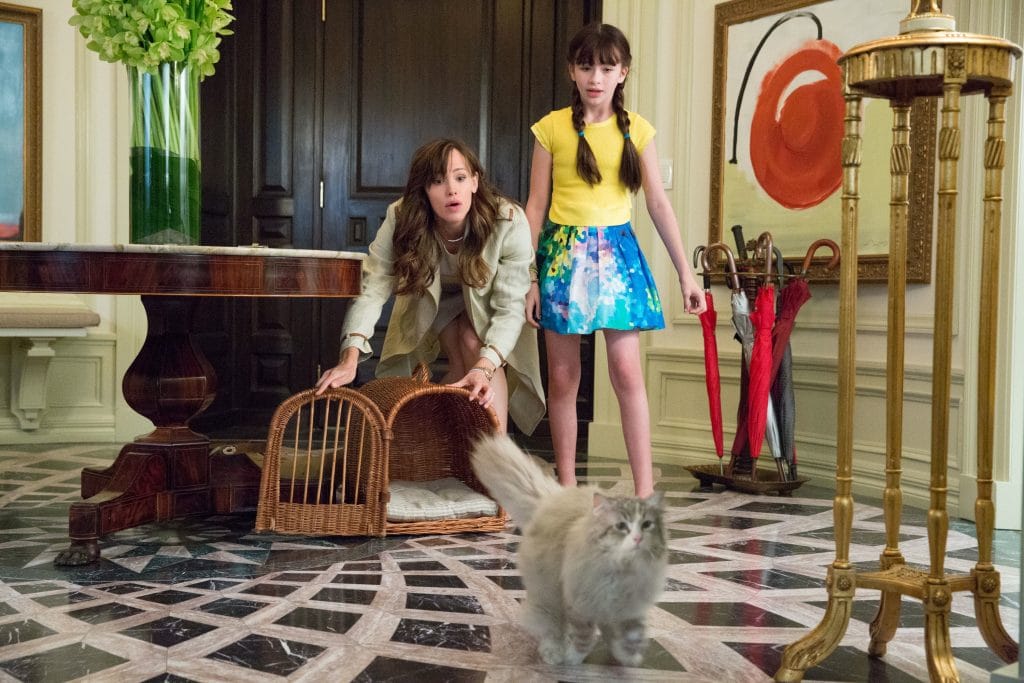 While the movie isn't out until August, I have a sneak peak. The trailer was just released.  Check it out:
I can already tell that my kids and I are going to love this movie.  It seems pretty silly so my kids will get a kick out of it. I am going to love the family story and I also love anything that Jennifer Garner is in.
I can't wait to meet you Mr. Fuzzypants!
For more updates and sneak peaks into the NINE LIVES movie be sure to follow on Twitter, Facebook, and  Instagram.  You can also follow the hashtag #NineLives. NINE LIVES hits theaters on August 5th.