Fall is just around the corner.  I love fall because of the beautiful Indiana weather and because I love fall fashion.  I get to break out my tall boots, my beloved sweater and trade my shorts in for jeans.  When it comes to the workplace fall is the time to stock up on classic pieces and mix in a little flare every once in awhile.  That is why I am very excited to introduce you all to the clothing Company NIC+ZOE.
NIC+ZOE is an American fashion brand from Boston whose modern take on knitwear gives women both the comfort they desire and the style that they desire.  The founder is a working mom who named her line of clothing after her two children.  Her clothes are classic, stylish and made for the modern woman.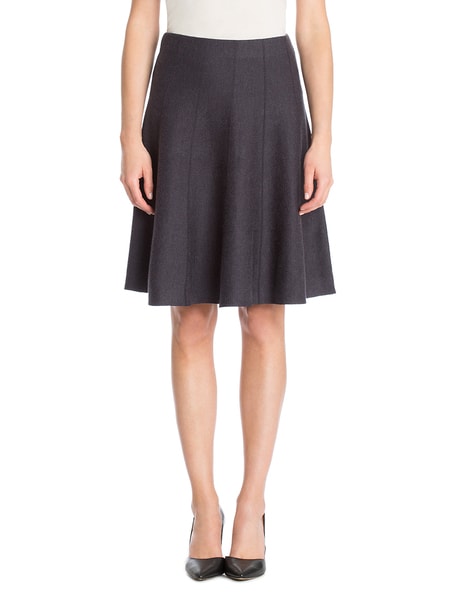 Check out this Paneled Twirl Skirt! I have worn a lot of skirts to work in my lifetime.  Its hard to find one that hits my leg in the perfect spot, right above the knee.  This skirt is classy and would go with a ton of items in my closet.  The grey is a classic yet modern color that is going to stay in style for a long time.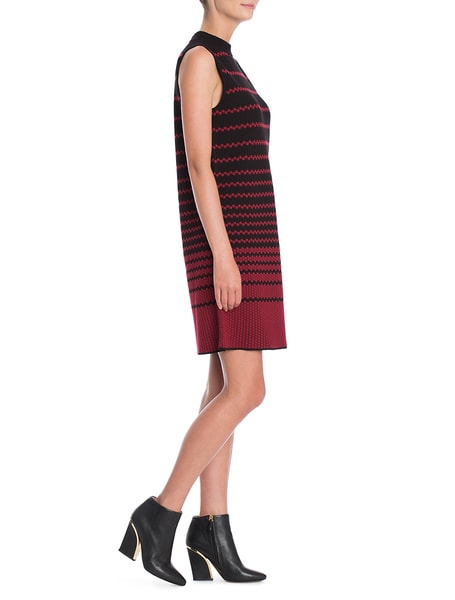 This Fall Fever Dress is everything perfect for this season.  I could see myself going out for drinks at night or adding a solid black legging underneath to sit on the floor with my students.  It is very versatile which is something we are all looking for.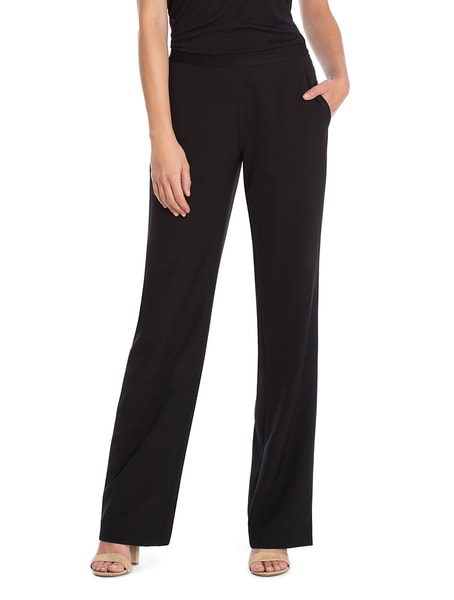 Everyone needs the perfect pair of black slacks.  Even if you don't work outside the home, this is a staple that needs to be in your wardrobe. The Timeless Pant offers a side zip and a relaxed fit that works well for any body shape.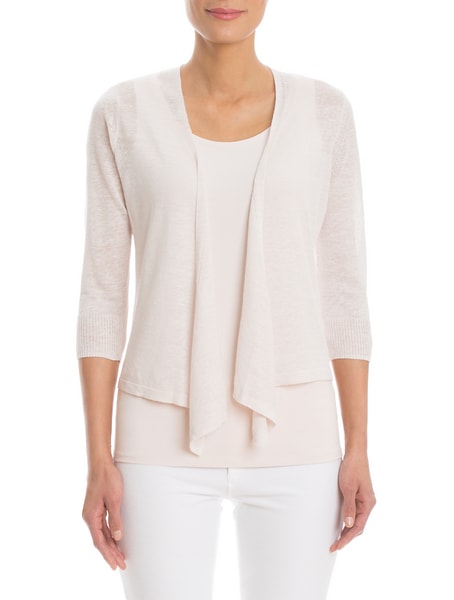 When I think fall I think of cardigans.  I love a good three quarter sleeve sweater and this one is perfect!  The 4 Way Lightweight Cardigan can be worn several ways; tied, wrapped, twisted or open.  Who doesn't love options when it comes to their clothing?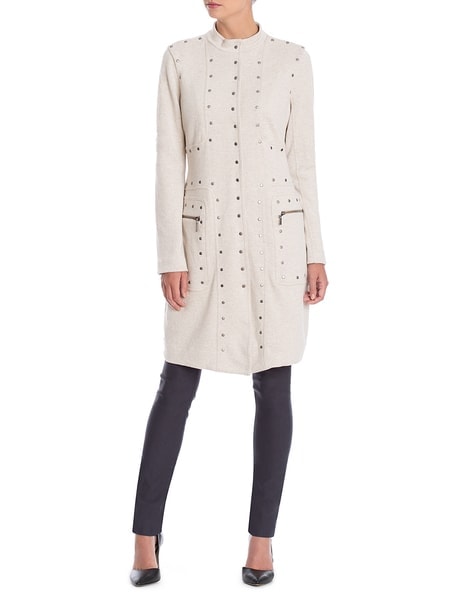 Finally I can't wait for you to see my favorite piece from NIC + ZOE.  This Studded Up Jacket is the epitome of why I love fall fashion.  Just take a look at it.  The classic cut paired with the modern studs makes this the "it" jacket of the fall.  It is available in this creme color as well as a navy color that would both compliment any fall wardrobe.  The details are exquisite, including the gold zippers on the pockets.
Maybe you aren't ready for summer to be over yet, I understand.  But, just think about getting your closet ready for the new season!  Be sure you check out NIC + ZOE when planing your fall wardrobe this year.  You will fall in love just like I did, it makes saying goodbye to summer not so bad after all!