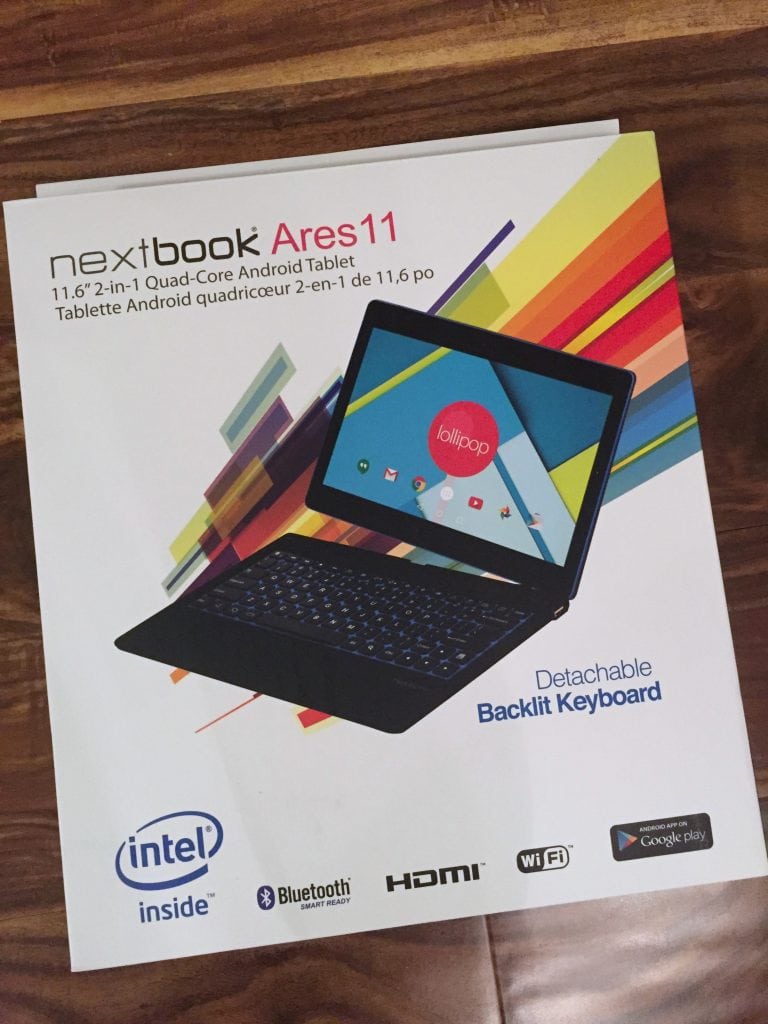 When tablets first came on the market several years ago, I didn't see the need for them at all. They were way bigger than a smart phone and didn't have the capabilities of a full computer. I remember a friend got an early version of one and I thought that it was pretty neat but it didn't really ring any bells for me.
Maybe it is because I now have two children, or maybe we have all become more dependent on portable electronic devices, but tablets have become a necessity on all of our lives. With Christmas time just around the corner, I want to tell you about a great deal on a very cool tablet that I have tried out.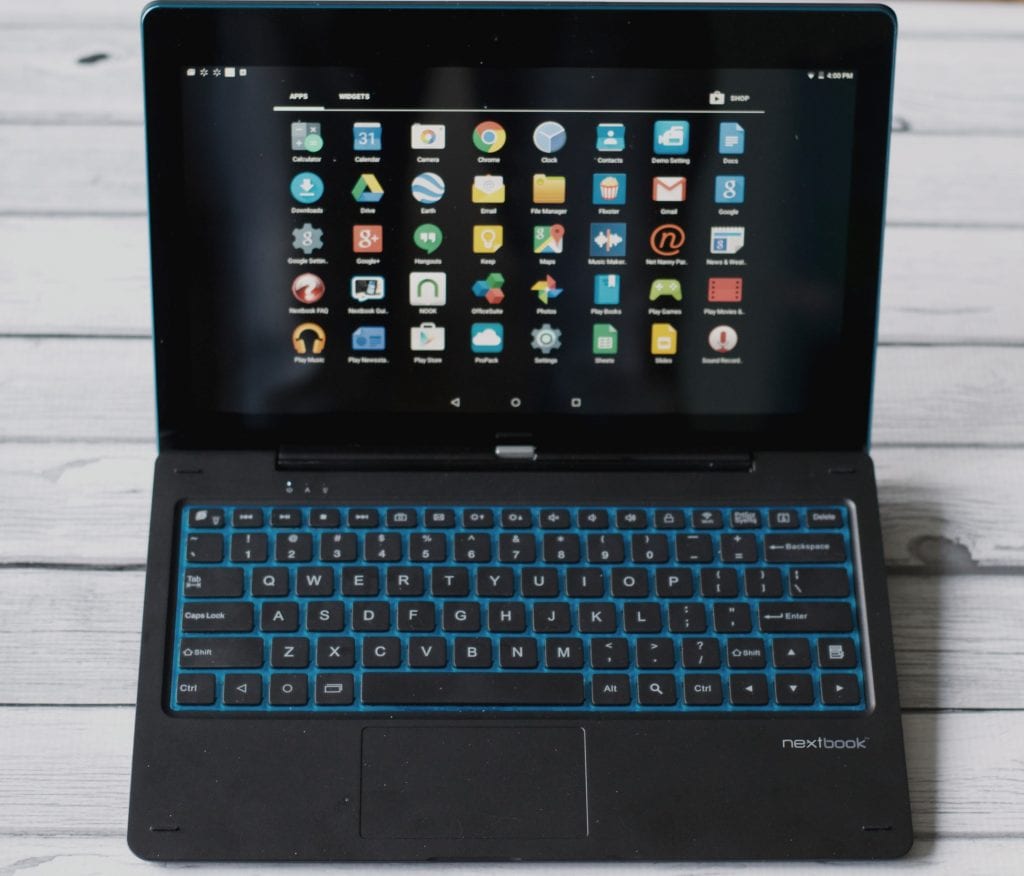 The Nextbook Ares 11 is a great option for someone in your family that needs some cool tech toys under the tree this year. Oh, who are we kidding? This tablet could also be the perfect gift to yourself as well.

The first thing that jumped out at me is the price: $197.00. This is a great deal for a tablet. With the Ares 11, you get an 11.6 inch screen that looks sharp in blue trim that matches the blue backlighting on the detachable keyboard. Did I mention the detachable keyboard? Yes, it is a great size for a table and, although a bit smaller than your standard keyboard, is still very comfortable to type on. And the blue backlighting just looks really cool! The size of the screen and the keyboard really make this very close to a laptop.
But it isn't a laptop, it is a tablet that weighs less than four pounds making it a sleek, lightweight tool for any job anywhere while at home or on the go. It has 16:9 aspect ratios and 1366X78 resolutions that creates crisp and sharp images for web browsing, video watching , reading or writing.
It has plenty of brawn with an Quad-Core Intel® AtomTM 1.8GHz processor. It has 64 GB of internal memory that can be doubled with the microSD card slot. The keyboard has two 2.0 USB ports. There is a front and back facing 2.0MP camera and is has WiFi and Bluetooth capability.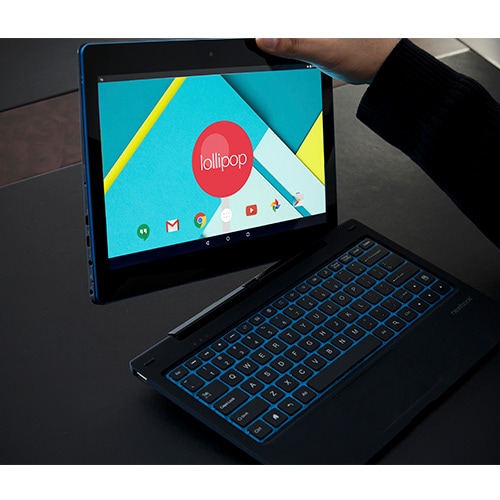 For under $200, you get all of this and more in a cool, modern looking package. If you have a child that wants a tablet for Christmas, this is a great option. It is loaded with Andriod OS 5.0 Lollipop with Google Play so they can download all of their games and apps and it is at a starting price that won't keep you up at night if you have a child that is a little rough on their toys.
You can buy this tablet at Walmart, Sam's Club or online. To get more info about it click here! 
This is a tablet that has everything you or your loved one will need under tree this year at a very good price. Don't hesitate! Write him a letter, sit on his lap, send him a text…. It doesn't matter, just tell Santa you want one today!
Or win one!

Win It
One lucky reader will win a Nextbook Ares 11!  Enter below!
A huge thank you to NetBookUSA for sending our family a Netbook to try out and enjoy!