September 29th is a magic date in our household. This is the day when one of our favorite shows from 90's returns with a frizzled flourish! Netflix is bringing back new adventures with a new Ms. Frizzle, in The Magic School Bus Rides Again.

I'm not sure if you remember this series from your own childhood, but it is a show packed with fun an adventure is Ms. Frizzle shows us the how wonderful science is and inspires us to learn more about the world around us. Adapted from the children's book series of the same name, The Magic School Bus premiered back in 1994. Every follows Ms. Frizzle jumping in her favorite school bus with her students to go on a field trip. But this isn't just any field trip to museum downtown. She leads her students and the viewers on a mind-expanding adventure anywhere you can imagine and even some places that you can't!
The Magic School Bus Rides Again
Meet the new Ms. Frizzle the original Ms. Frizzle's sister who now teaches at Walkerville School!
This show was critically acclaimed when it was airing and was known for its use to top-talent voice actors and celebrities. My son has always loved this series and I have shown these fantastic videos to my first graders for years. Ms. Frizzle makes learning science fun. Our son is constantly curious about science and technology and this show is right up his alley. He is so excited about the return of this show and we plan on having a watching party here in our house to celebrate its return on September 29th.
If you or your class of student's are as exited as we are be sure to download these free Magic School Bus fun viewing printables for your viewing party!
Click below to print off banners, food tents, book covers, recipes and more!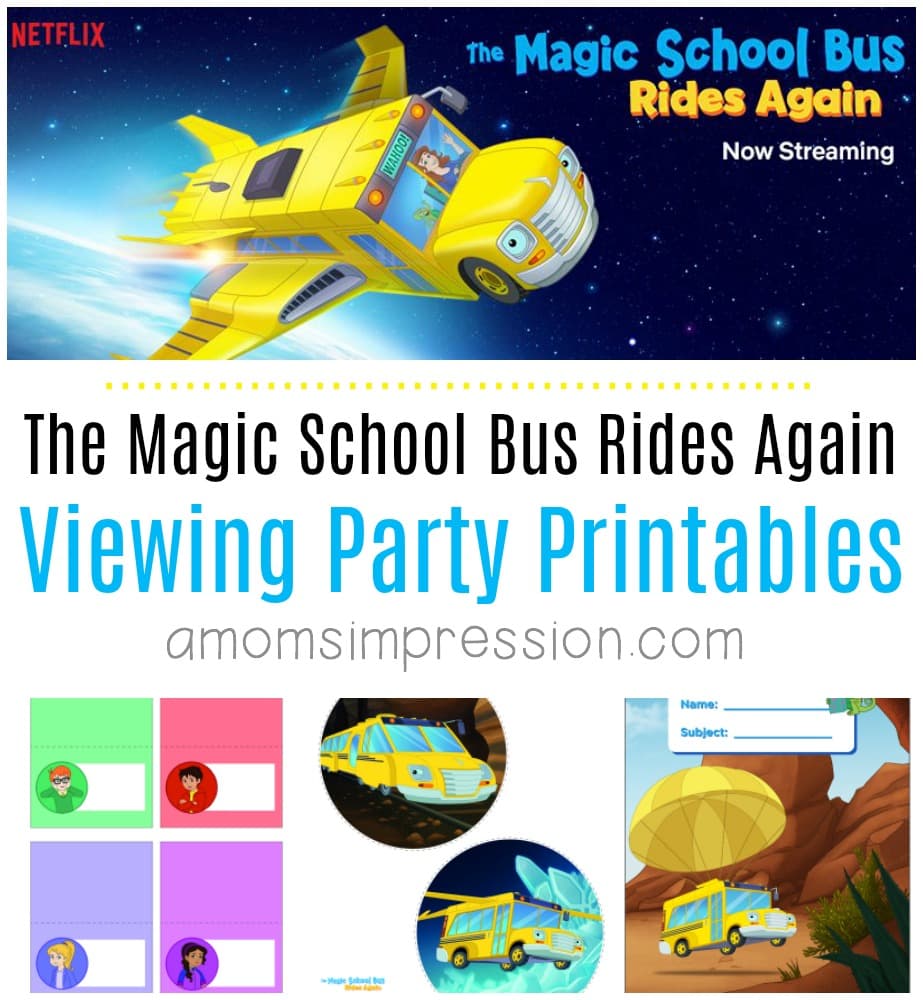 If you have a child that loves science or maybe you would like your child to get more interested in science, this show is PERFECT for your family. The ability to make learning fun and exciting is the key to giving our young ones the knowledge they need. The Magic School Bus succeeded in this in every way and I'm sure The Magic School Bus Rides again will continue to educate and inspire us.
So, to borrow my favorite catchphrase from the show; "Take chances, make mistakes, get messy!" Jump in, buckle up and take in the wonders of the world around you, because the bus is about to leave.