My wife and I have always had different tastes in movies and television shows.  This is something that was discovered fairly early in our relationship and was never really a big deal to us.  I often hear about couples that "have" to always watch their television together and they have their tug-of-wars with control of the remote.  Sure, back in the day when there was usually only one television in the house, I understand this conflict.  But now that most households have multiple televisions/tablets/computers to watch their shows on, I see no reason why family members should have to tolerate a tedious coexistence on the couch while compromising their watching habits.
Netflix, of course, has turned this on it's head.  While Netflix has made it easier than ever to access our shows on multiple electronic mediums, it has also reduced the need for us all to scatter to our separate corners of the house to dial in our favorites.  This is simply because they have offered so wide an amount of content that so many different family members will enjoy watching together. When I was growing up, my brother and I had to fight over whether we watched the A-Team or Dukes of Hazzard.  They were both on different channels at the same time.  There was no streaming or recording back in those days.  So there was a clear winner or loser.  Someone was going to miss their show (I was an A-Team fan, by the way).
Now, with Netflix, everyone's a winner.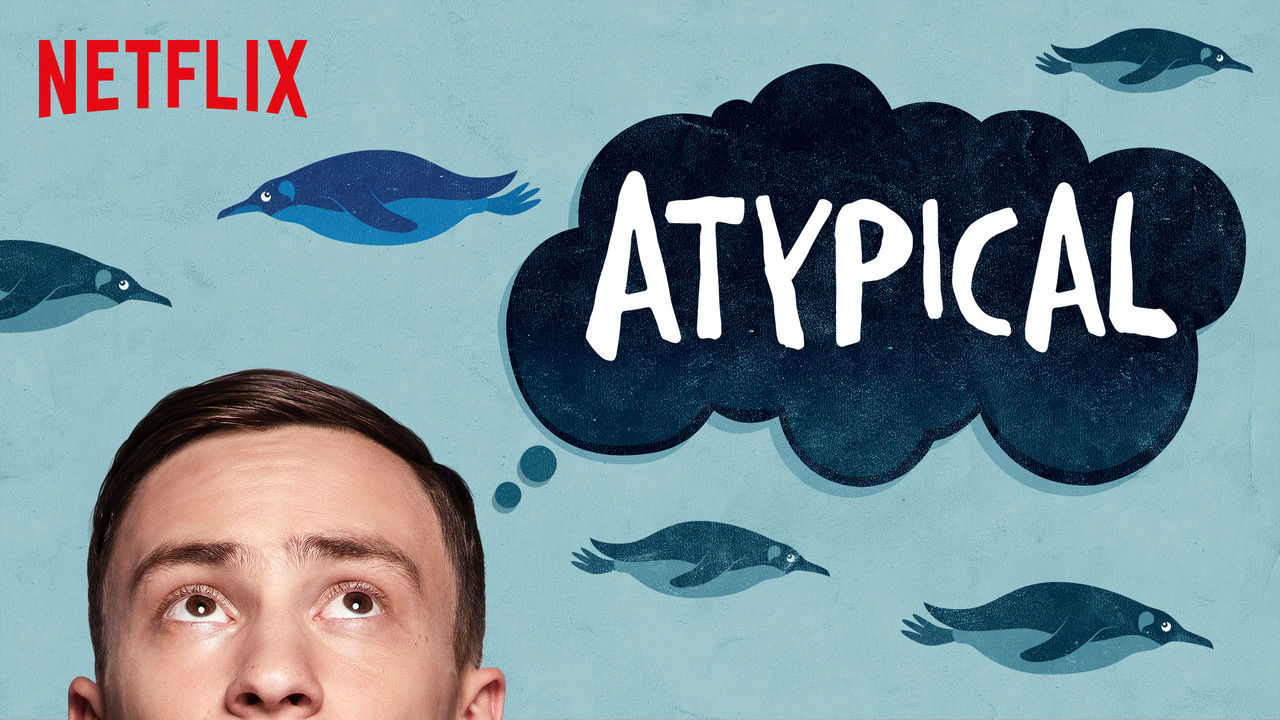 I can talk my wife into watching The Defenders and she can talk me into watching the new series Atypical. The argument is much easier to make.  She loses nothing by investing a little time into trying out my shows.  With the ability to stream one episode right after another, we all know that it is much easier to get wrapped up in a quality program that you wouldn't think would usually be up your alley. Even if she doesn't get into it, she knows that her shows like Chef's Table are right there patiently waiting for her whenever she needs them.
I have even been convinced by my son to watch one of his favorite shows, Troll Hunters.  I'm not sure if he needed this flow chart to persuade me to watch it with him, but just in case you need it, here you go: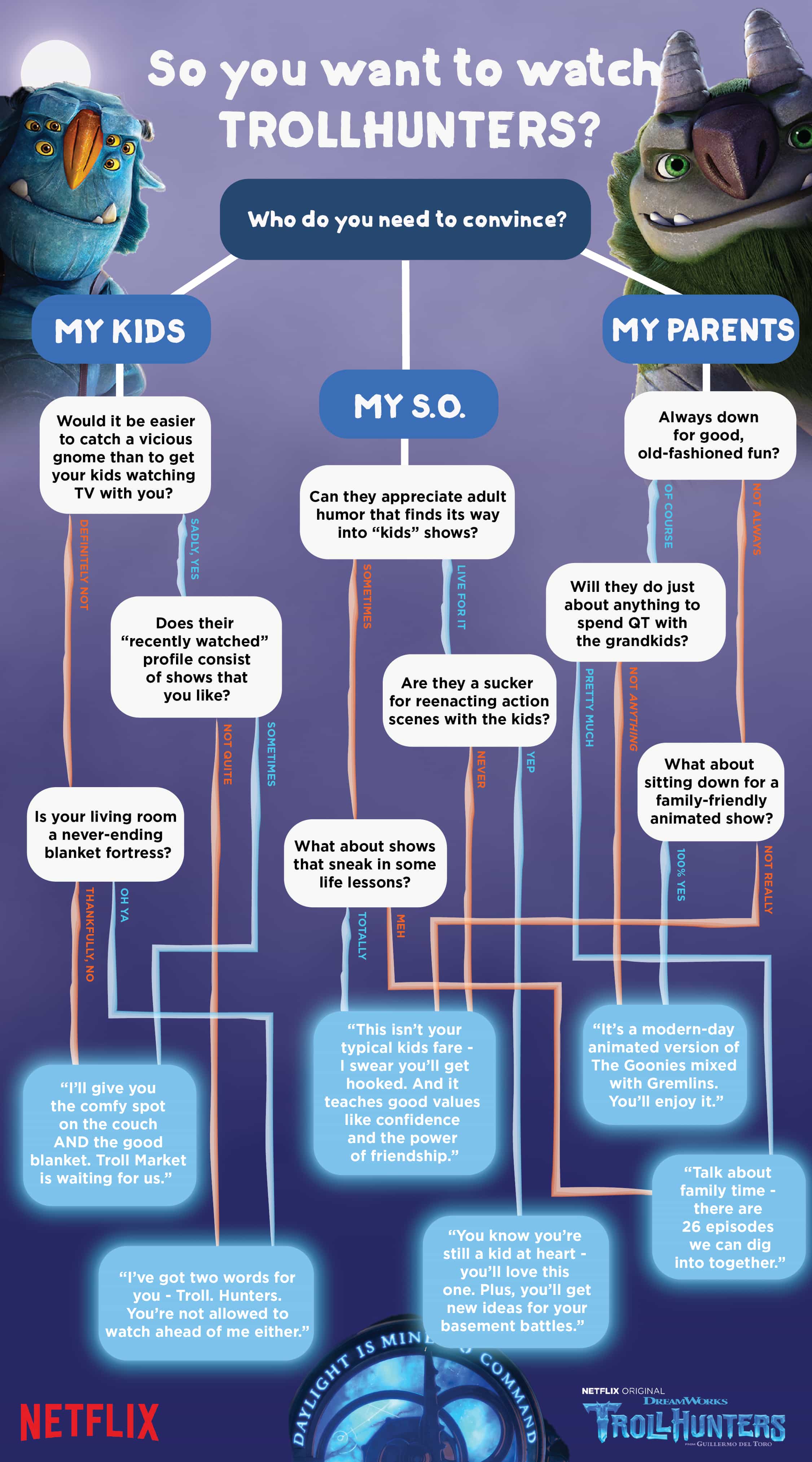 Let's be honest with ourselves, television shows and movies are much better when we can share them with others, right?  I can't even tell you how many times I have debated about the latest episode of House of Cards with a coworker.  This is a shared experience.
So I challenge you to think about your favorite show on Netflix.  Even though your parents or your spouse or your children may need a little convincing, isn't it worth it to try to get they to try out your favorite shows. They may be surprised.  I have found that so much of Netflix's content is just really quality stuff that it doesn't even matter so much what it is about.  So I am trying to keep an open mind as well when my wife asks if I want to start watching 13 Reasons Why.  Who knows? She may have found my newest binge watch!