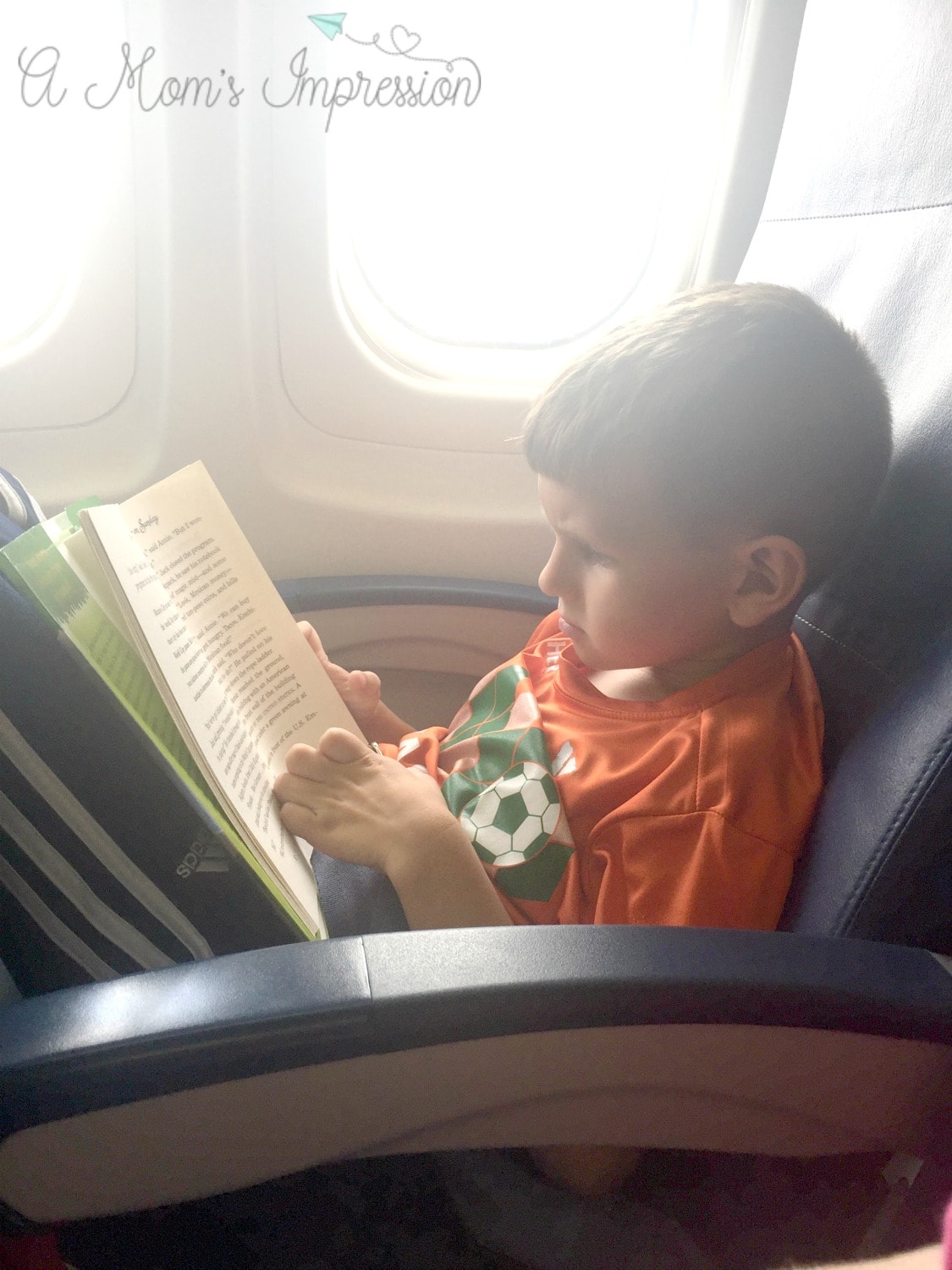 Every year, my wife and I pack up our two young children and start the holiday tradition of traveling across the country.  Every year, all I want for Christmas is a direct flight from our city to theirs.  But, alas, I don't think there ever will be.  So do we fly through Chicago in the middle of winter?  Minnesota?  These airports are dicey to fly through during the holiday season.  A 1-hour layover can quickly turn into a 4-hour layover.
When it was just my wife and I, this was no big deal.  We would just grab dinner and a drink and read our vacation novels.  But once kids were introduced into the equation, things changed quite a bit.  When they were infants, it wasn't too bad.  They just ate and slept.  But as they got older, keeping them entertained on long trips became a lot more challenging.
We totally realated to this…
In fact, 23% of parents in the US say one of their main concerns when traveling is keeping their kids entertained. Personal electronic devices have become the gift that keeps on giving.  There are a seemingly unlimited amount of apps that can educate, entertain and calm our children on these messy travel days.
One of our favorite apps has been Netflix.  It works great on our tablet and there are tons of options for everyone in our family.  The only drawback to using Netflix is that it requires an internet connection.  Most airports usually have fairly reliable wifi, but you never know.  Or, you may be traveling in a car and wifi isn't an option.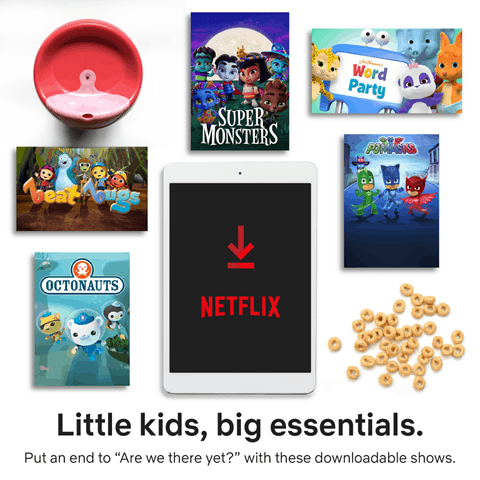 Netflix Downloadable Movies
This is why Netflix has come up with the brilliant idea of the "Available for Download" option in their app.  Now, you can just download any show you want onto your device and bring it with you on the go.  From Octonauts (my son's favorite) to PJ Masks (my daughter's favorite) to Orange is the New Black (my wife's favorite), all of this is available to save directly to your device.  So now you don't need to worry about have wifi or using your data to watch your favorite shows.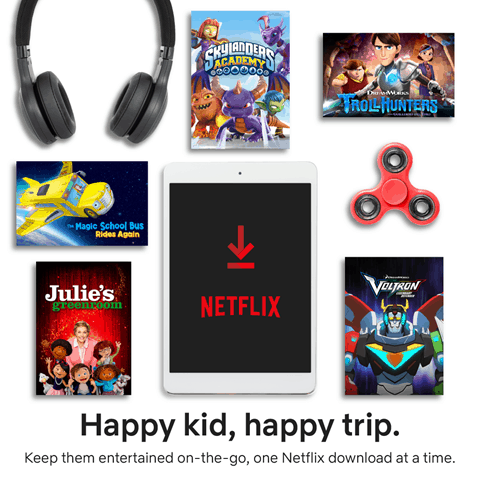 So while you are packing for that big trip to your relatives in a couple of weeks, don't forget to make time to download your favorite Netflix downloadable movies as well.  You never know when you'll get stuck in the Denver airport for 10 hours.  Now you can use it as an excuse to finally watch Making a Murderer.