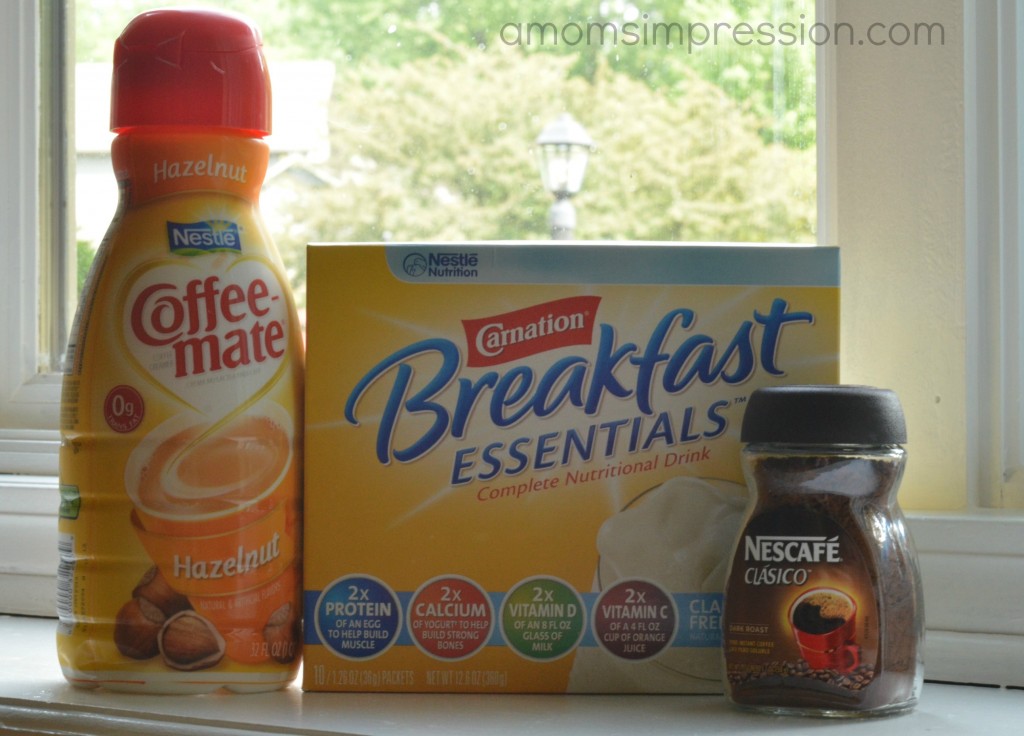 The back to school routine is pulling itself together.  We have had about 3 weeks now to get back in a rhythm and get ourselves out the door by 6:30 a.m. Seeing as how I am now responsible for making Caroline's lunch, I need quick and easy meals for the morning.  I also look for protein rich foods for my son since he was diagnosed as a "failure to thrive" and needs to put on some weight, fast!  One of the suggestions that our pediatrician gave us was to use Carnation Breakfast Essentials Powder Drink Mix in the morning instead of milk.  One package of Carnation Breakfast Essentials Powder Drink Mix gives you 2x the protein of one egg!
We also struggle with an extremely picky eater (thus the "failure to thrive diagnosis).  People love to tell me about how their kid is picky too, but when I say he is picky I mean he is going to a pediatric OT to learn how to eat.  I need breakfast foods that are both protein rich and that will entice Jonah to eat it.
My solution…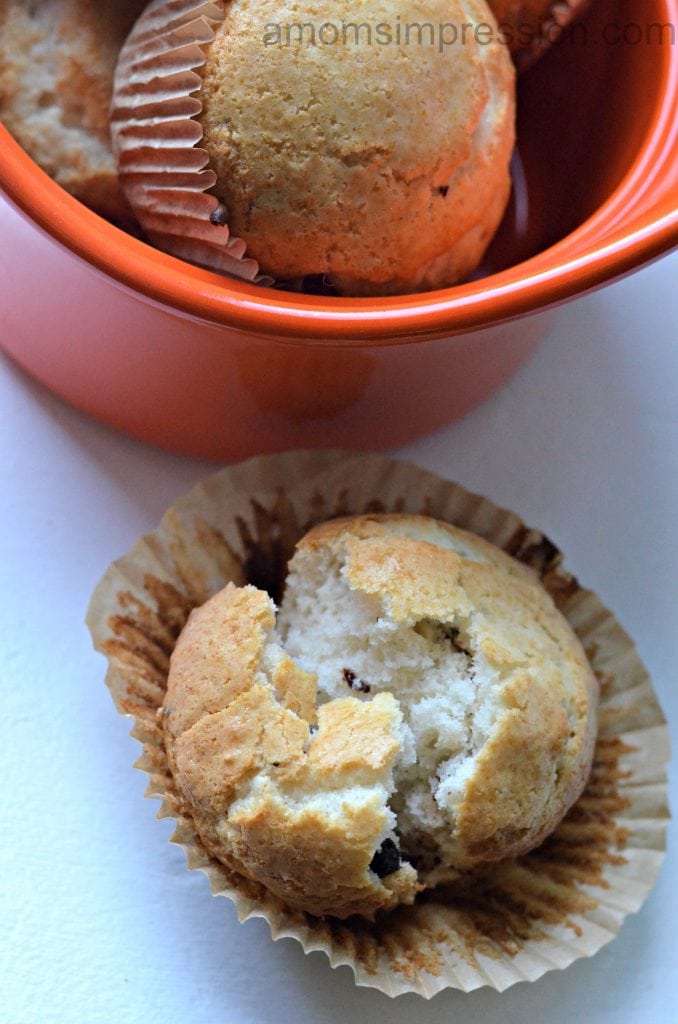 … Chocolate Chip Protein Muffins made with Carnation Breakfast Essentials Powder Drink Mix!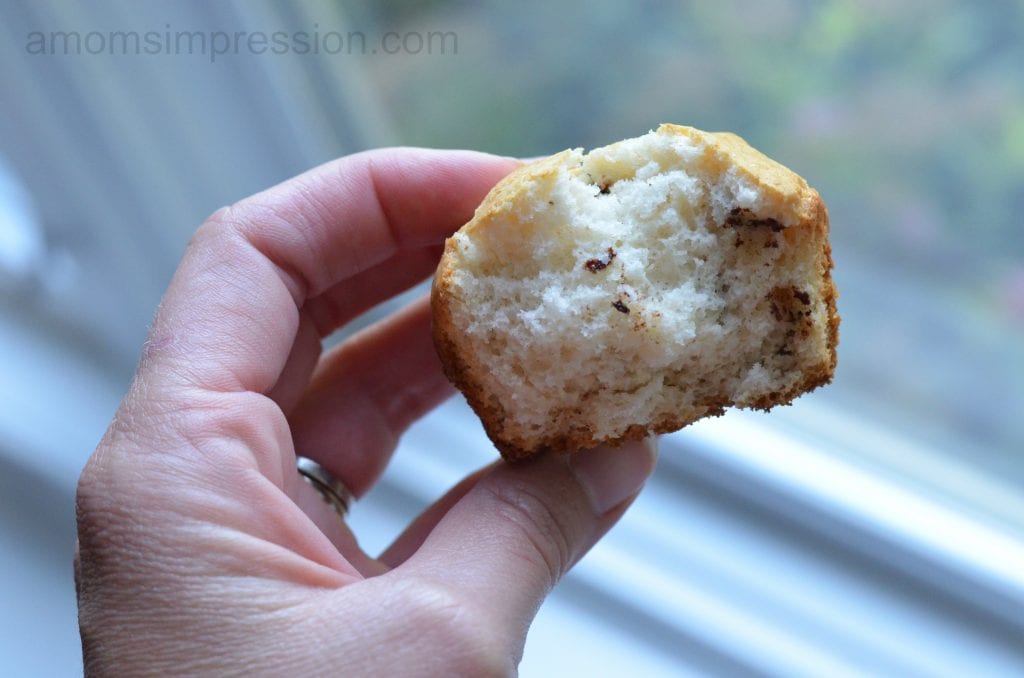 I created these using a muffin mix (hey, I said I needed quick and easy).  I poured one package of Carnation Breakfast Essentials Powder Drink Mix into the muffin mix and added whole milk.  It made 6 medium sized muffin.  I was surprised at how moist that they were.  I realize that it is risky changing the recipe of a baking item, but in this case it worked and it added almost 2 extra grams of protein to each muffin!  You can see my entire shopping trip as well as the muffin mix I used on my Google+ album.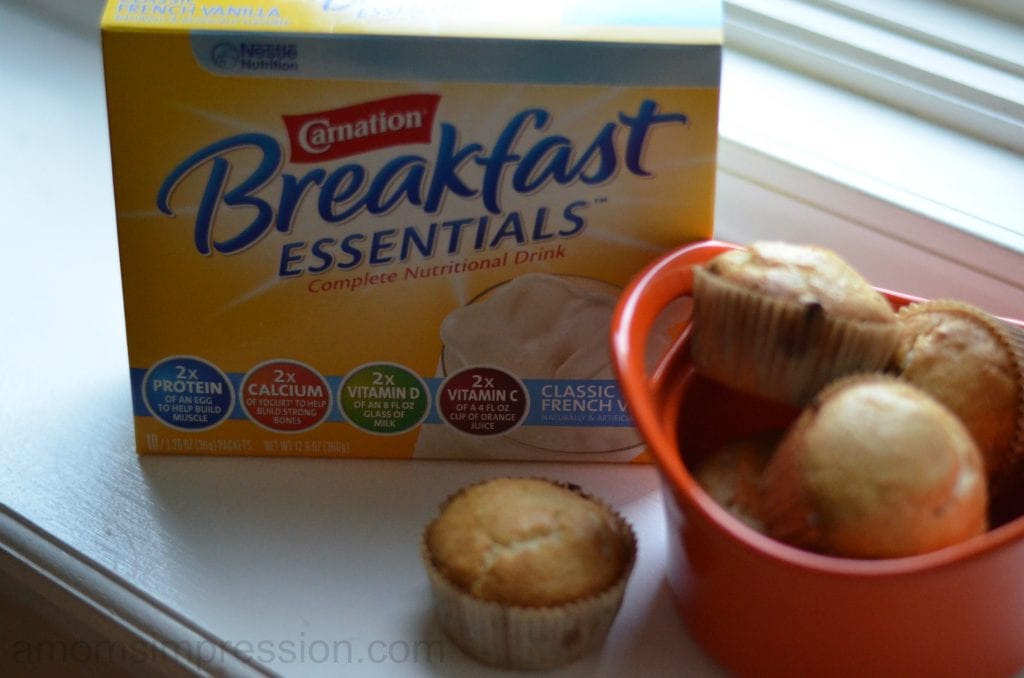 I thought they tasted great along with my morning coffee (with Coffee-Mate Creamer).  The real test would be if my son would eat them, and then if my son would like them.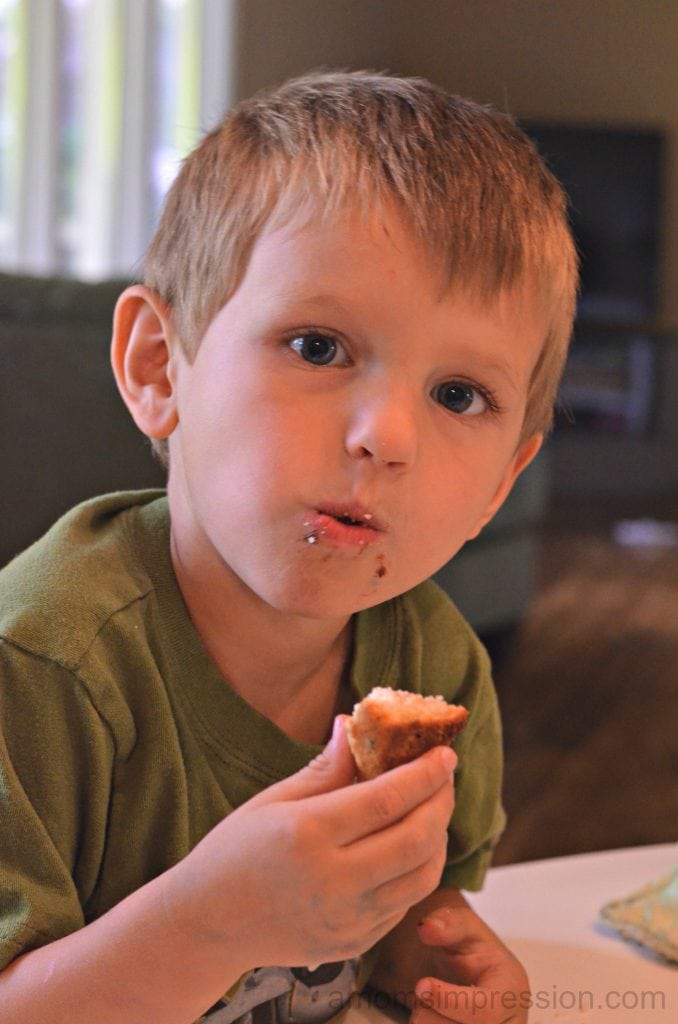 I'll let the pictures do the talking!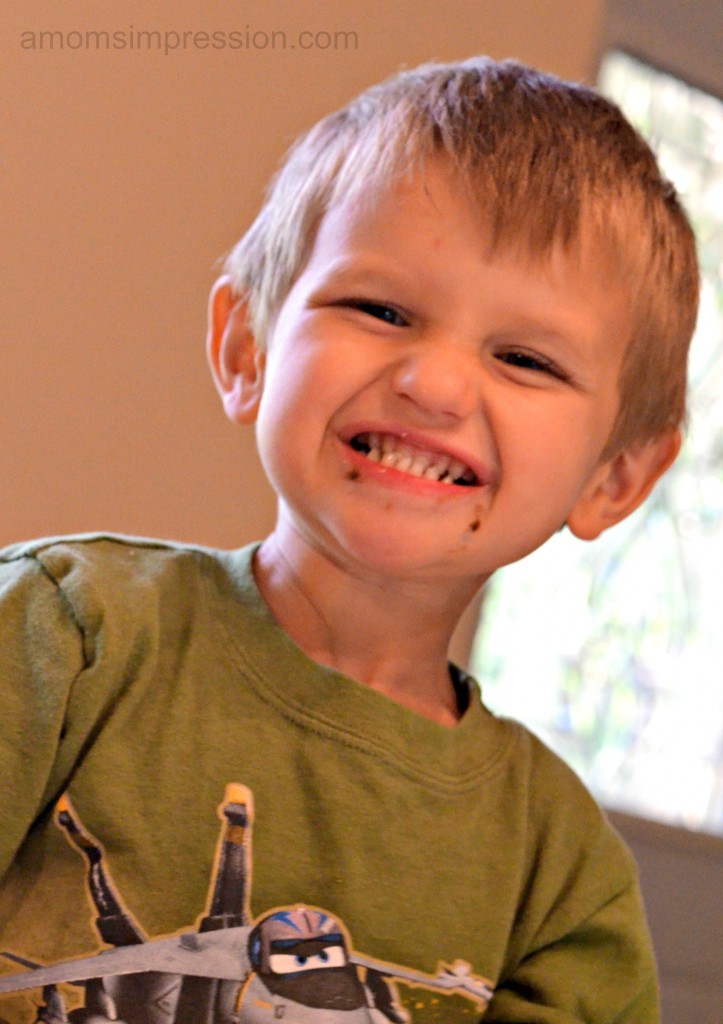 A messy mouth is a happy boy and a happy mom!  I can't tell you how wonderful it is to see Jonah trying new foods and liking them.  It is an added bonus that these muffins have as much protein in them as they do.  He gained 1 1/2 pounds over the past month and grew 1/2 inch.  For a little guy who only grew 1 inch last year (yes the entire year) and gained 1 pound (yes that is one pound in an entire year), this is a huge improvement.
We have all been relying on Nestle brands to get us up and running in the mornings.  I couldn't live without my Coffee-Mate Hazelnut creamer in my coffee in the morning.  I also love mixing my Nescafe Clasico Instant Coffee into vanilla Carnation Breakfast Essentials Powder Drink Mix and ice for a delicious coffee smoothie to start my day.
How do you do quick and easy meals in the morning?  Is Back to School time as hectic for you as it is for us?