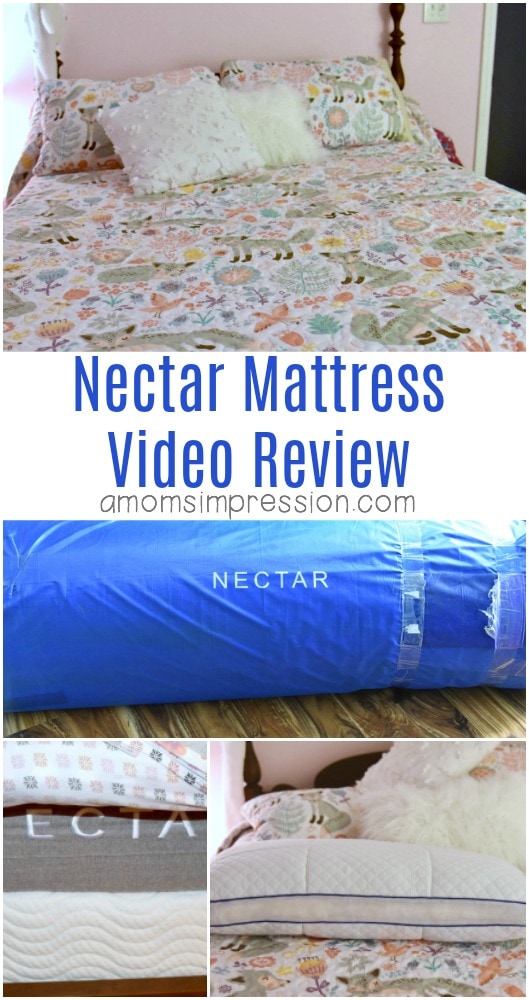 Time is flying by and my little girl was in need of a princess' bed, she was ready to graduate from her twin size bed into a full-size bed. She has been complaining that her bed is too "lumpy" to sleep in and that is why she would crawl into bed with us in the middle of the night. Luckily, Nectar Mattress reached out to us and asked if we would like to review one of their memory foam mattresses.  We knew that the timing was right for Caroline to get a more comfortable mattress, a new bed and give us our own space back.
NECTAR Memory Foam Mattress
We were a bit concerned about the logistics of getting a new mattress into our home.  We don't have a large vehicle that can fit a whole mattress in it and my husband started racking his brain for that "friend with a pickup truck".  You know the one… The friend you alway have to call when you need to haul something large.  Or, even worse, maybe you are that friend!  Anyways, all of this concern was for naught because Nectar mailed our mattress right to our door!  The box arrived and I must say it was a lot smaller than I expected.  A mattress?  In that?

We opened the box and there it was, all rolled up in its packaging.  It looked like a huge spring roll from our favorite Chinese take-out place!  The great thing about having the mattress all rolled up for you is that it is SO easy to move around your house into the room that you want to have it in.  In fact, it looked so easy that Caroline and her brother thought that they would take a shot at getting it up the stairs.  Well, ok, maybe it isn't THAT easy but they actually did better than I thought they would.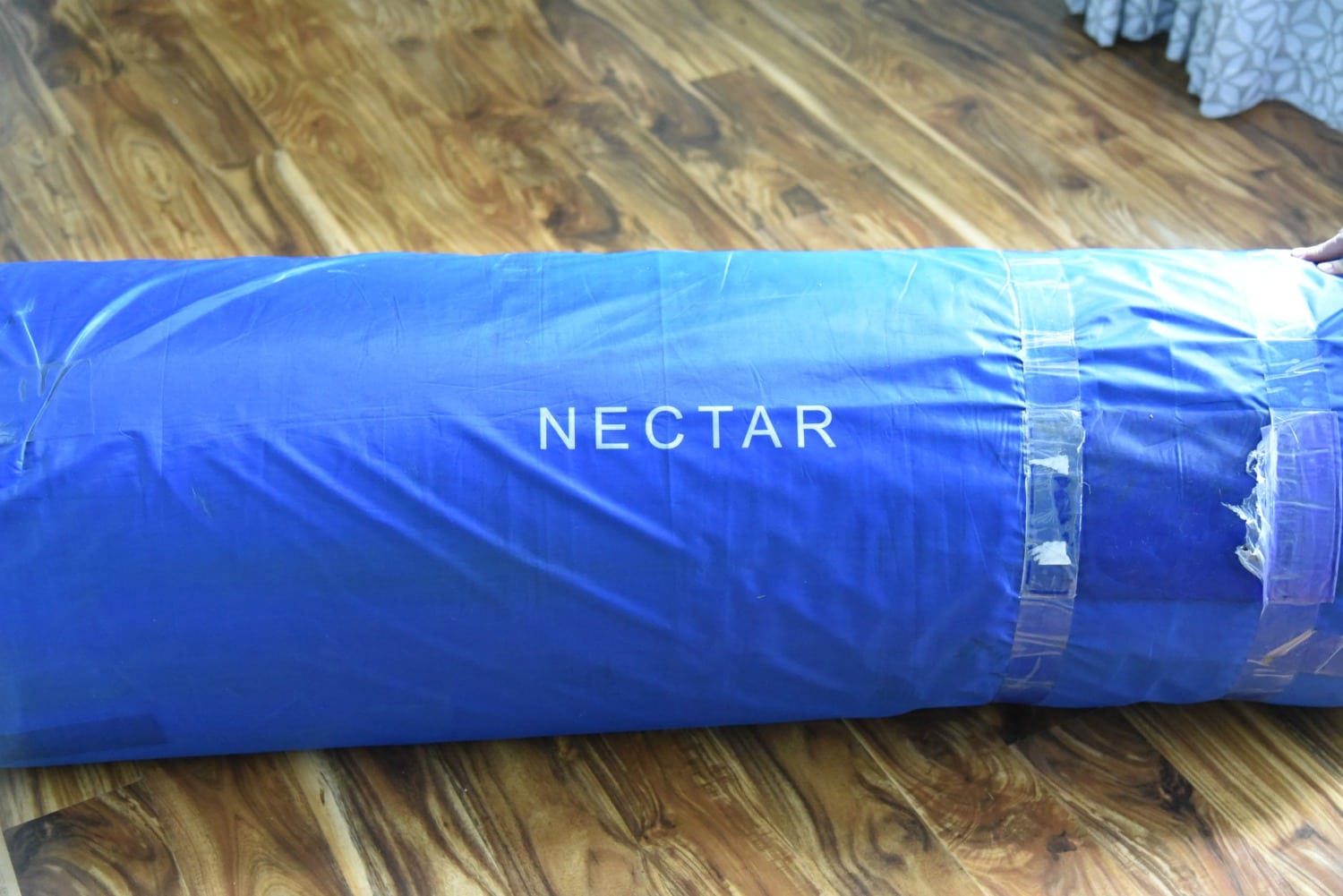 My husband and picked it up and carried it the rest of the way up the stairs and just put it right on the box spring of Caroline's bed.  Have you ever tried to move a mattress through a doorway?  Or get it on top of a bed.  It's so awkward.  But with the way The Nectar was packaged, it was extremely easy.
Once positioned on the bed, my husband got some scissors and began removing the outer packaging.  Nectar does provide you with a useful cutting tool but it is not accessible until you remove the first layer of plastic and can unroll the bed.  So, obviously, you want to be VERY careful with this part.  Once all the packaging was removed, the bed unrolled easily into the perfect position on top of the box spring.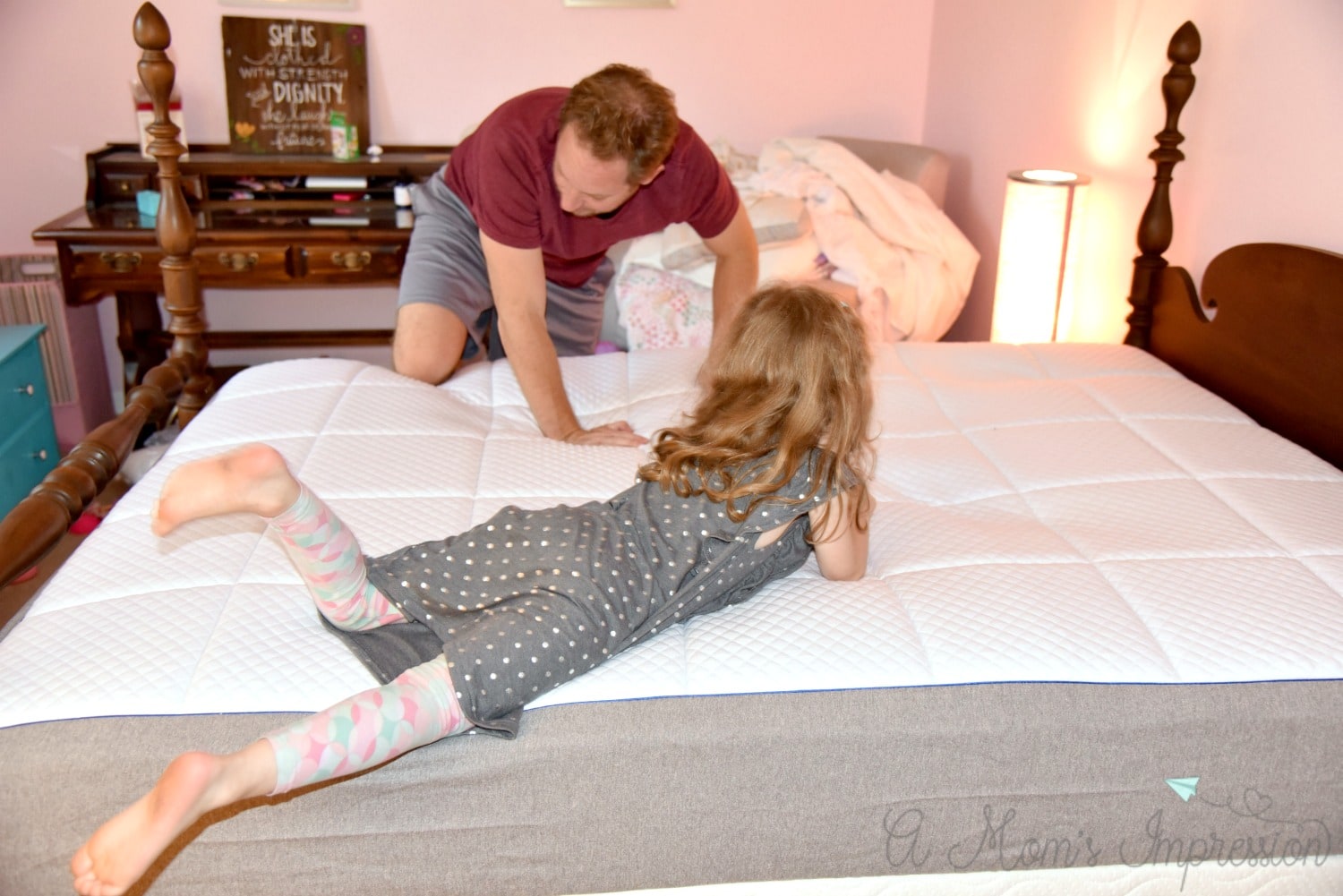 This is where we were able to grab the nifty cutting tool that Nectar provides and get rid of that last layer of plastic that will enable the bed to magically start expanding into the ultra-comfortable bed we are so excited for.  The tool worked great and my husband had it unwrapped in about two minutes.  There are two pillows included in here too and they started expanding as well as soon as they were free.
It is recommended to let the mattress sit for at least 24 hours to let it set.  But my husband immediately laid down on it and commented on how comfortable it already felt.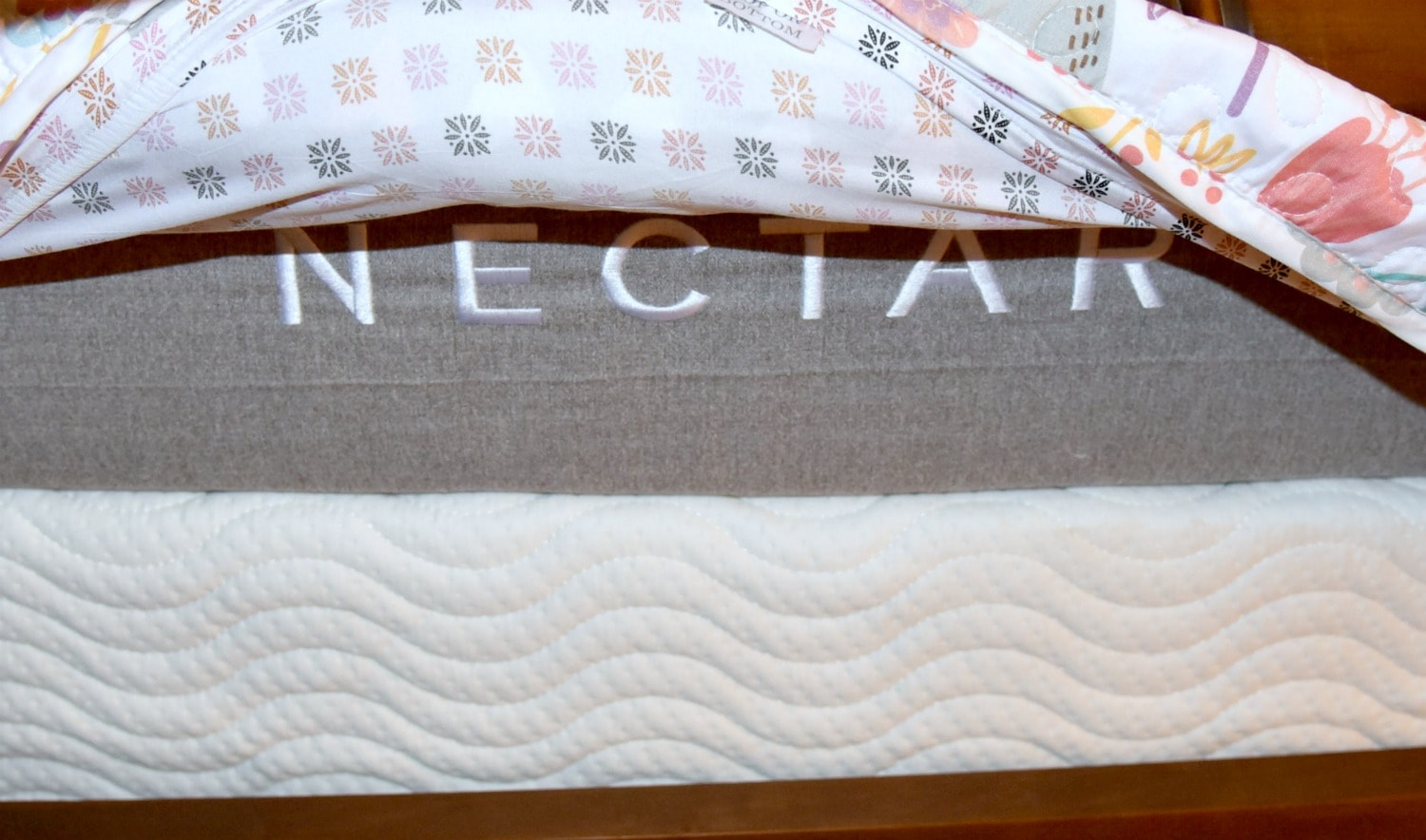 The bed is fully expanded now and my daughter absolutely loves it!  In fact, we all love it!   While I am happy I was able to get her a comfortable bed, I'm a little put off that my 5-year-old had the most comfortable bed in the house!  Her spry body should be able to get a good night's sleep on a marble table! At least she has been staying in her own bed lately and my husband and I have reclaimed our own space.  Now we just need to get a larger sized Nectar for ourselves.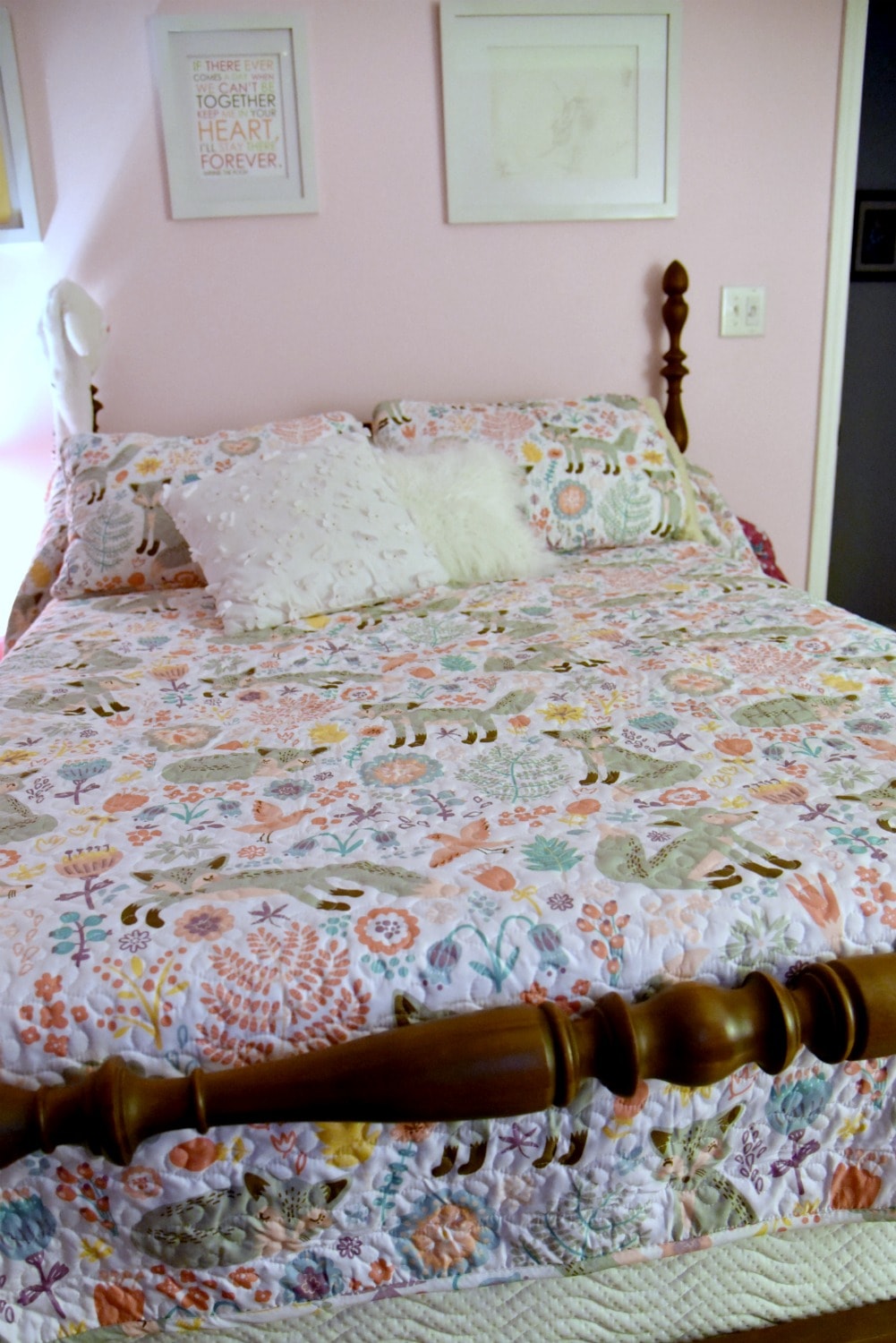 Rated #1 by reviewers and acknowledged as "the best mattress money can buy" by customers, Nectar is a better bed at the best price. Each mattress arrives backed by Full Comfort Guarantee and Forever Warranty. They even offer a 365-night sleep trial!
NECTAR provides you with a full year, 365 nights to enjoy NECTAR and figure out if NECTAR is right for you. If you decide for any reason that NECTAR is not your ideal mattress, we'll remove the mattress from your home and refund your payment 100%. Our risk free trial is 3 times longer than any other we have seen. Fewer than 3% of NECTAR sleepers return their NECTAR.
In addition to this amazing sleep trial, there are much more benefits to a NECTAR Mattress.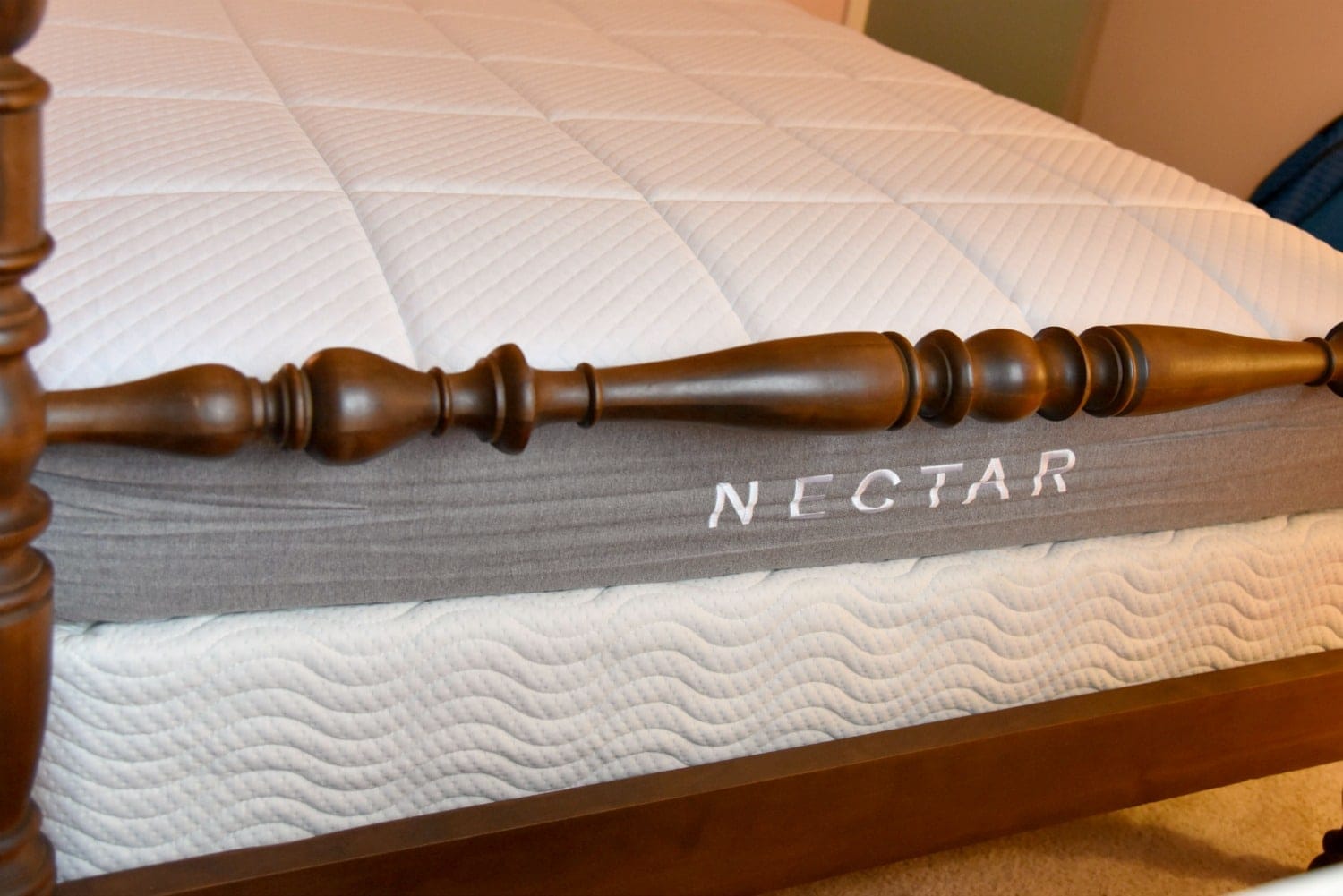 NECTAR Mattress Benefits

A Forever Warranty
Perfect Firmness Guarantee
No Bed Bug Guarantee
Free Replacement Cover
Free Shipping
Monthly Payment Options
Be sure to visit NECTAR Sleep Mattress to learn more and finally get that good night's sleep you have been dreaming of!