This shop has been compensated by Collective Bias, Inc. and its advertiser. All opinions are mine alone. #FreshNaturally #CollectiveBias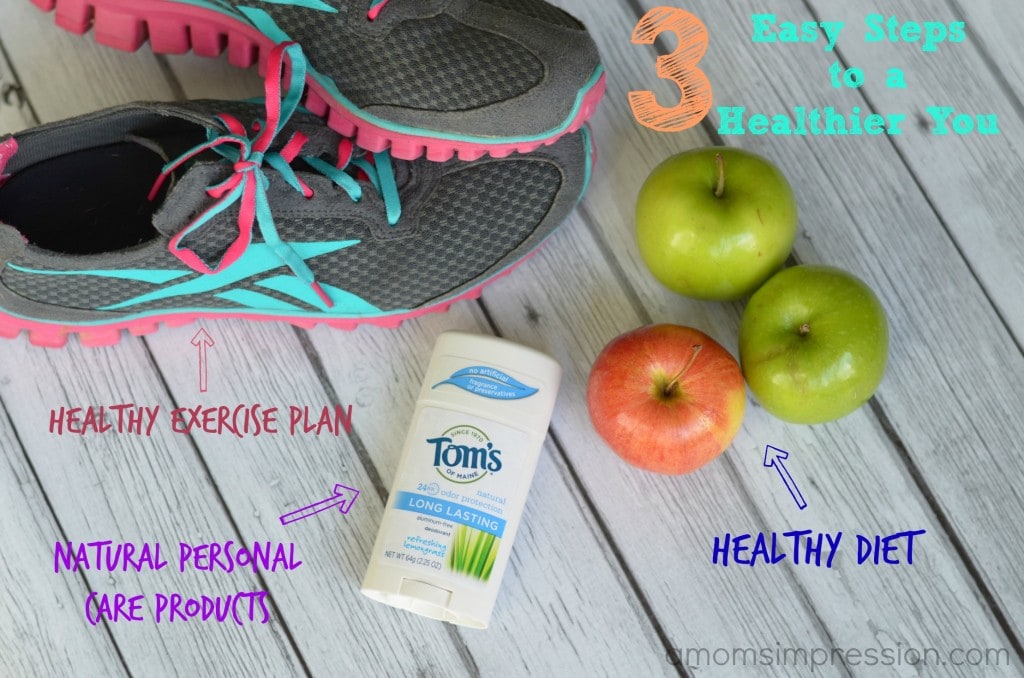 My husband and I are on a mission to live a healthier lifestyle.  Its been 2 years since my last baby was born and I don't have any more excuses on why I haven't lost the baby weight or gotten back into shape. With our upcoming trip to Antigua,  I now have some motivation to get in the gym and get healthy.  I joined the gym about a month ago and since joining I realized a few things.  If I am going to take the effort and time to burn 300 calories on the elliptical, I am not going to waste those calories eating poorly.  Secondly, I need to not only be cautious of what I put in my body but also what I put on my body.  That is why Natural Personal Care Products are essential to our healthier lifestyle.
Besides the gym, Whole Foods has everything covered to help start your path to a healthier you.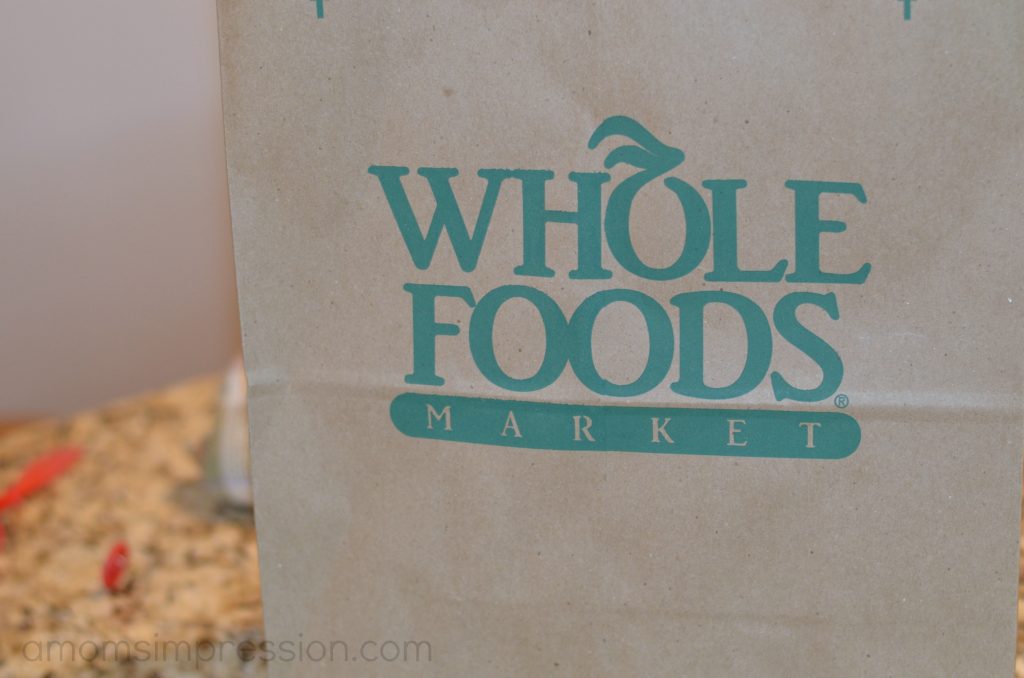 On my most recent trip to Whole Foods I found myself in the personal care aisle looking for a product I use every day, deodorant.  Our local Whole Foods is remodeling (yay, cant wait!) so the personal care aisles had been moved to temporary shelving near the front of the store.  It was easy to find them though because everything is labeled so nicely at the store.  I found what I was looking for!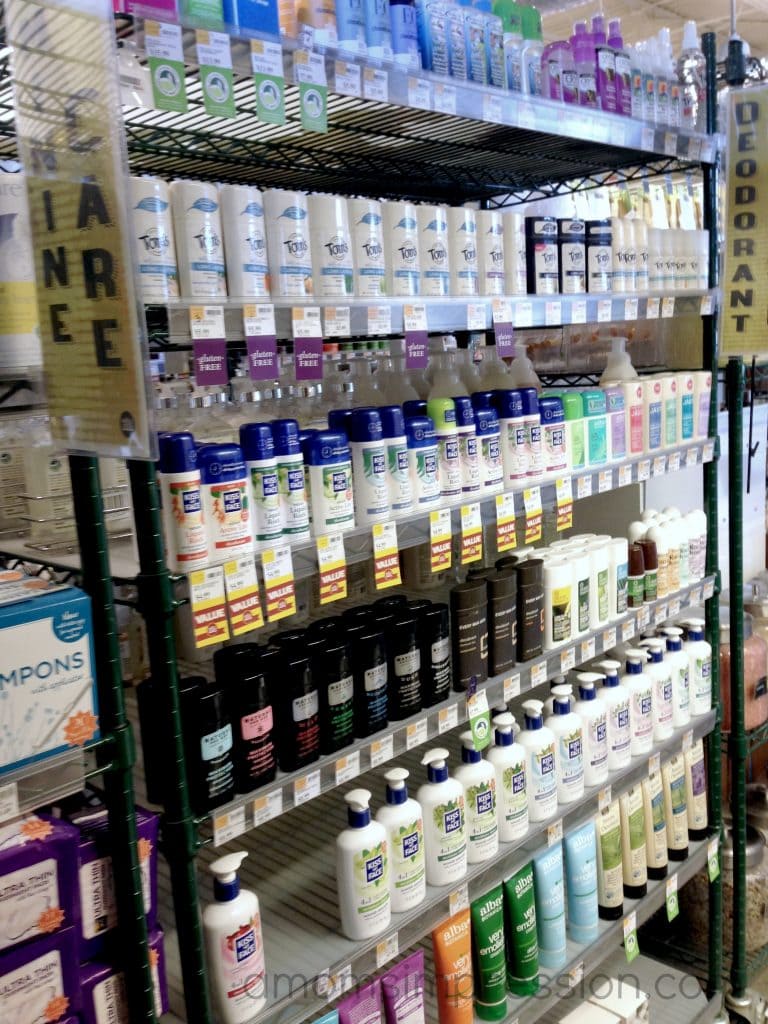 The entire second shelf was filled with Tom's of Maine Long-lasting deodorant. They have products available for both men and women.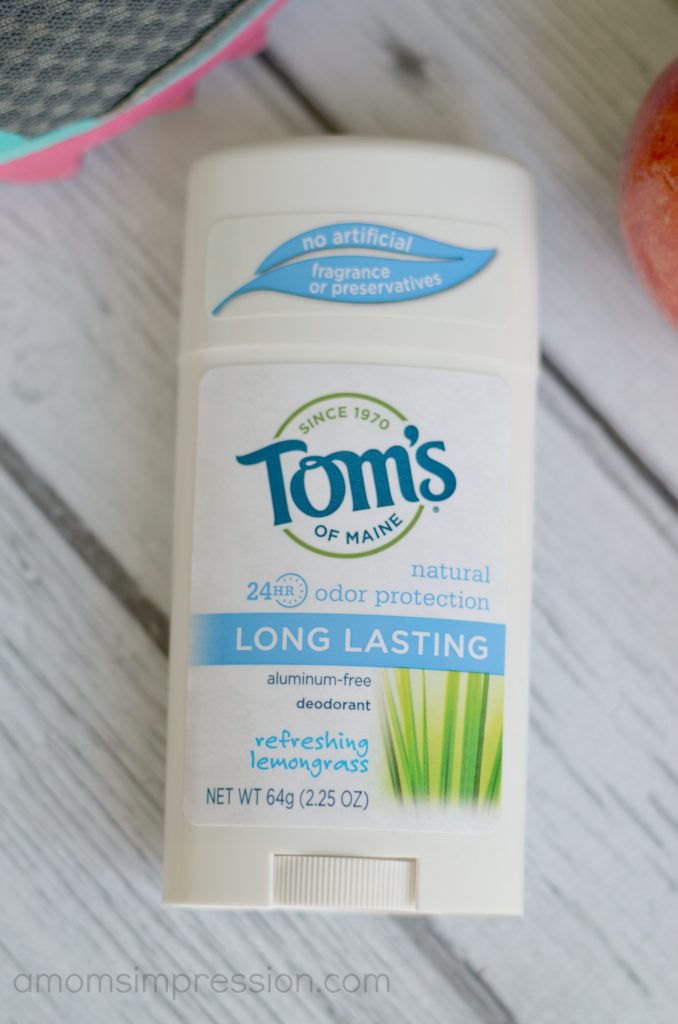 Why did I go searching for Tom's of Maine?  Because after taking care of my insides I got to thinking that I should be taking just as much care with what I put on my body.  I use deodorant every single day without much thought about what I am putting on.  Tom's creates products that do not contain artificial colors, flavors, fragrances, or preservatives. They don't do animal testing nor does their products contain animal ingredients.  They are also very upfront with what ingredients they do use, you can even research every single ingredient they put in their products at www.tomsofmain.com!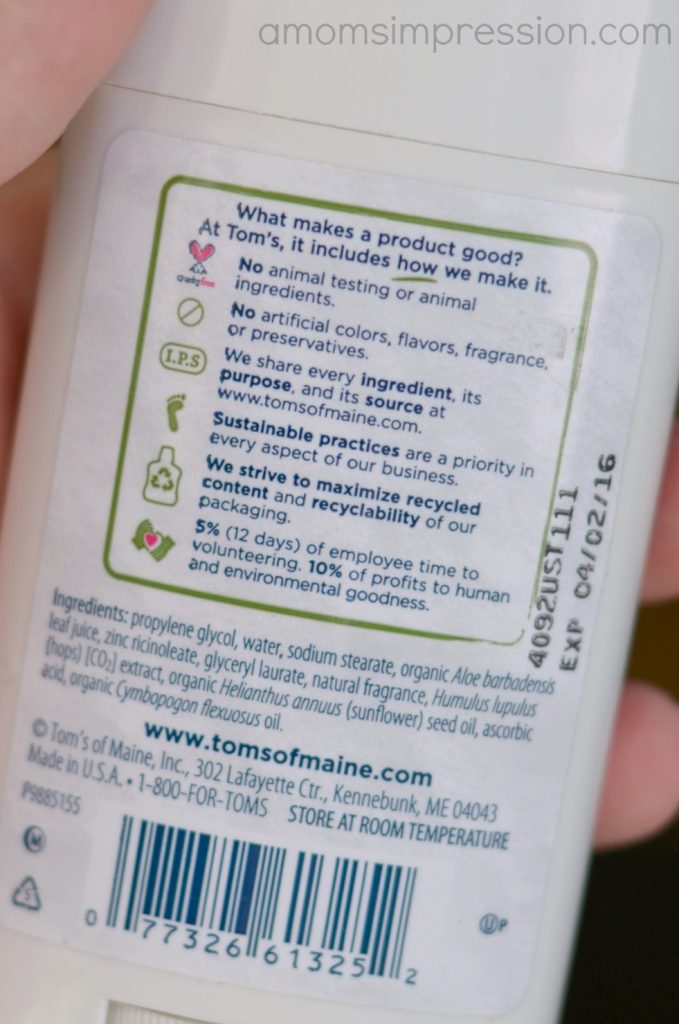 Our journey to becoming healthier has begun with three easy steps; Eating a healthier diet, exercising regularly, and our new step of using Natural personal care products on our bodies.  While this isn't an exhausted list of things we plan on implementing on our journey, it is a few steps in the right direction.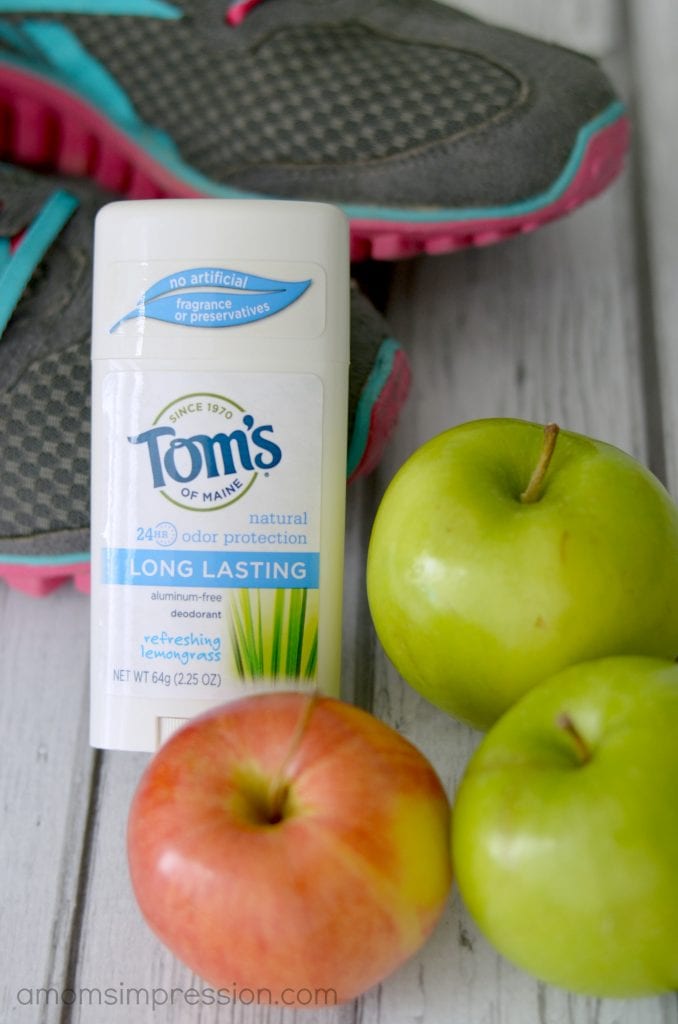 What steps do you take to lead a healthier lifestyle?