Happy National Cereal Day!  I think that this is an opportunity for all of us to stop and think about the important role that cereal plays in our lives.  Is there any of us that does not have a fond memory of breakfasts around the table every morning eating your favorite brand of cereal?  I mean, think about it.  If you think about a family breakfast on a busy weekday morning, before work and school, cereal is going to be involved.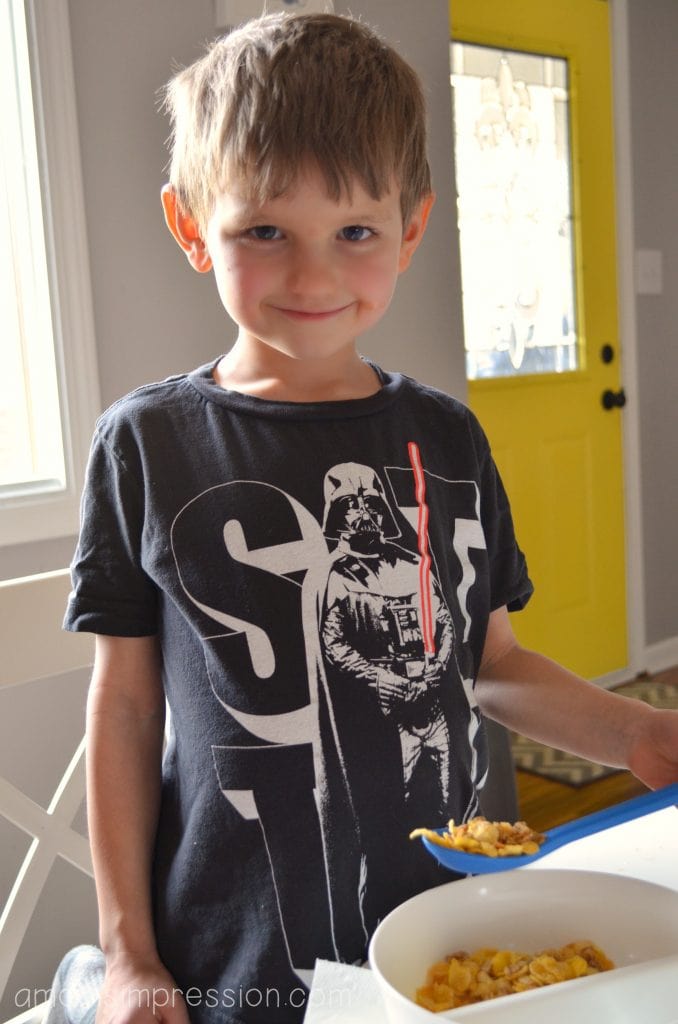 It is possibly the perfect breakfast for a busy family on a busy morning.  Like all families, my wife and I have a very carefully orchestrated morning routine before we all go our separate ways in weekdays.  Obviously, a key part to this routine is breakfast.  There is nothing easier than just grabbing some plastic bowls out of the cupboard and pouring some cereal in them.  Sometimes the kids want milk in their cereal and sometimes they don't.  I haven't found a rhyme or a reason for this, I just ask them every morning and do what they tell me to do!  That is the other great thing about cereal; it is great with OR without milk.  In fact, we often use cereal for a quick, on-the-go, snack that the kids can eat in the car on the way to soccer practice or dance class.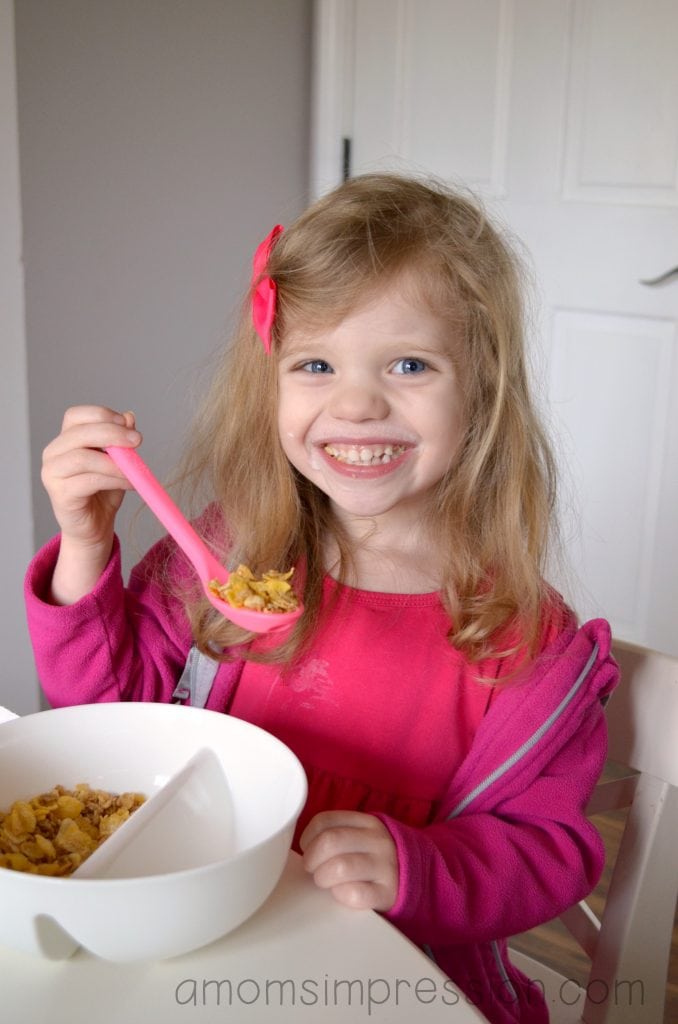 One of our favorite brands is Honey Bunches of Oats.  I can feel good about giving it to my children.  It has four different kinds of healthy grains: Rice, Wheat, Oats and Corn and it has no trans fat or saturated fat.  Oh yeah, and it is DELICIOUS!  Did you know that there are 14 different flavors of Honey Bunches of Oats?  They have Honey Bunches of Oats with Pecan Bunches.  Honey Bunches of Oats with Apples and Cinnamon Bunches.  Honey Bunches of Oats Chocolate!  I haven't tried them all but they all sound wonderful.  
In honor of National Cereal Day, I made one of the many delicious recipes on Honey Bunches of Oats website.  There are many fantastic recipes on the site that I am dying to make but today I wanted to focus on breakfast.  I made their Honey Muffins with

Ingredients
1-1/3 cups flour
1/2 cup sugar
1 Tbsp. baking powder
1/4 tsp. salt
1 egg
1 cup milk
1/3 cup butter or margarine, melted
1-1/2 cups Honey Bunches of Oats Cereal, any variety
Directions
Preheat oven to 400°F. Mix flour, sugar, baking powder and salt in large bowl. Beat egg in small bowl; stir in milk and butter. Add to flour mixture; stir just until moistened. (Batter will be lumpy.) Stir in cereal.
Spoon batter into greased or paper-lined muffin pan, filling each cup 2/3 full.
Bake 20 min. or until golden brown. Serve warm.
So, Happy National Cereal Day.  What is your favorite brand of cereal?  How to you use it?  With milk?  Without?  Do you use your cereal in a certain recipe?  However you incorporate cereal into your life, let us all say "Bravo" to this wonderful food.  
A huge thank you to Honey Bunches of Oats for sponsoring this post.  All Opinions are 100% mine.