You might have heard a little something about the little Marvel movie that released early in the year.  Well, it is time to own the blockbuster movie Black Panther as it released TODAY! Last month I had the honor of sitting down with the executive producer of the film, Nate Moore to talk about the home release and what bonus features the fans can expect to see.
Thank you to Marvel Studios for flying me out to LA to cover the Blu-ray/DVD release.
About Black Panther
Marvel Studios' "Black Panther," is a global cultural phenomenon that has thrilled and inspired generations of moviegoers around the globe."Black Panther" is the highly celebrated story of T'Challa (Chadwick Boseman), a young African prince who takes on the mantle of King and Super Hero. The film has dominated the box office charts emerging as the third biggest movie of all time domestically and now you can watch it any time you want from the comfort of home!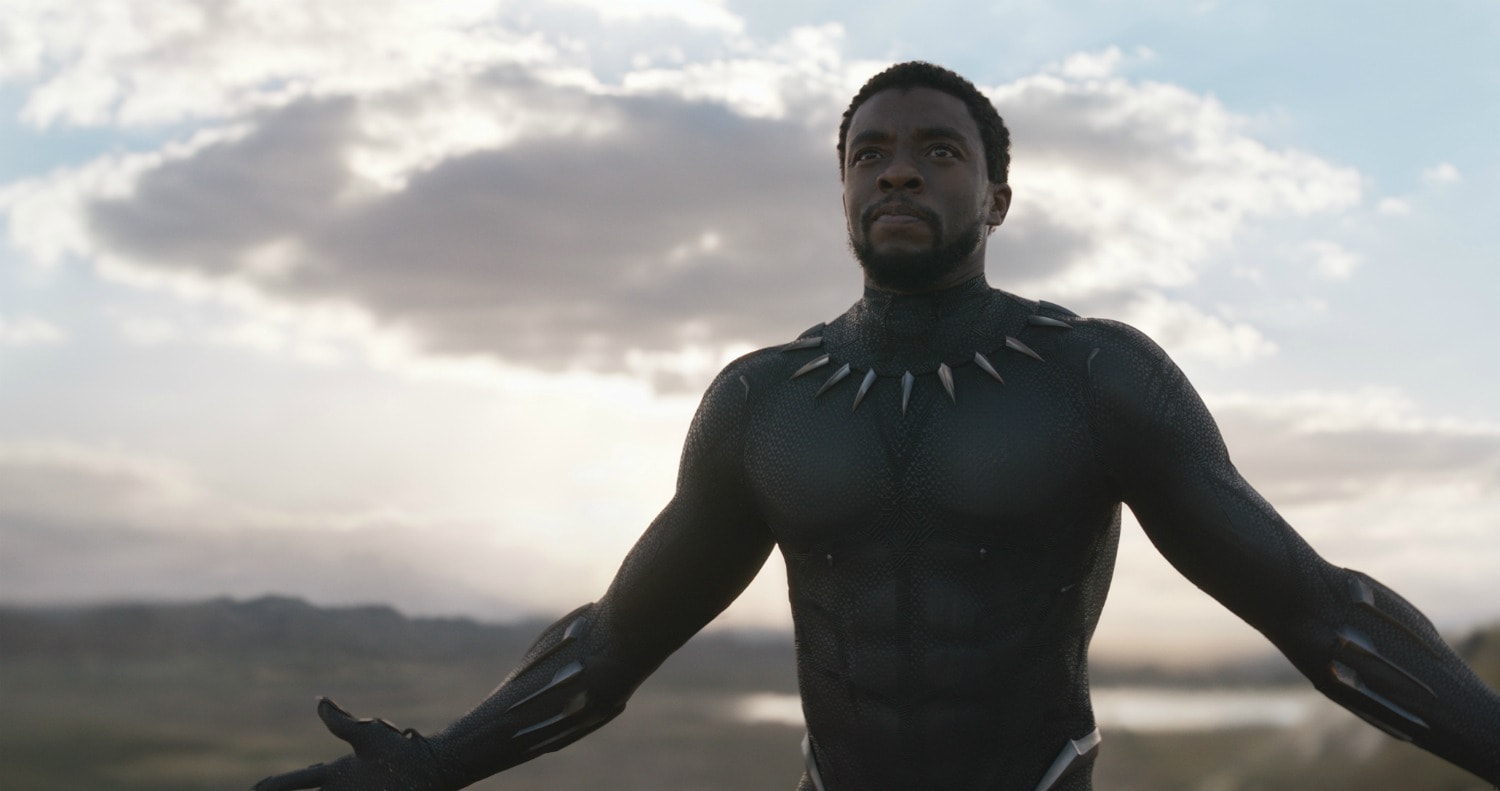 Interview with Black Panther Executive Producer Nate Moore
Nate explained that editing out scenes is hard work.  He said that there are scenes that are very necessary storytelling wise and there are things that can be inferred.  He gave a good example with a deleted scene between Okoye and W'Kabi, after Killmonger has taken the throne and it's there sort of differing points of view as to what side to take.
It's a fantastic scene.  Danai and Daniel Kaluuya do a fantastic job in it.  And we kept it in every cut of the movie through testing because we thought it was so important for people to understand the relationship.  And because it seemed so good frankly.  When we pulled it, we found that audiences understood just as well but the pace issue we had for that part of the movie when away.  People got really frustrated in waiting for T'Challa to come back.  So, the shorter we made that area, the better it played.
This scene is one of the deleted scenes in the  Blu-Ray release extras so be sure to check it out!
Black Panther was not only a domestic phenomenon, it was a global phenomenon that Marvel hadn't seen in awhile. Nate talked to us about the reception of Black Panther in other nations and if he was surprised that it did so well globally.
There is a natural hesitance in Hollywood to have a film of this size with a cast that's predominantly African or African-American, you worry that it's not going to travel.  The truth is, it did.  The good news was we weren't concerned about it in the making of so we didn't adjust the storytelling to work in any specific direction.  And Disney from the beginning, always put their best foot forward and said well, we love the movie so we're just going to figure it out.  A lot of that was some pre-awareness stuff in Asia and South America where the character wasn't as popular. Because in some territories, just Marvel films in general don't do as well as you want.  So, we knew that Civil War hadn't killed.  So, some people needed to be educated on who Black Panther was.  But that's all it really took.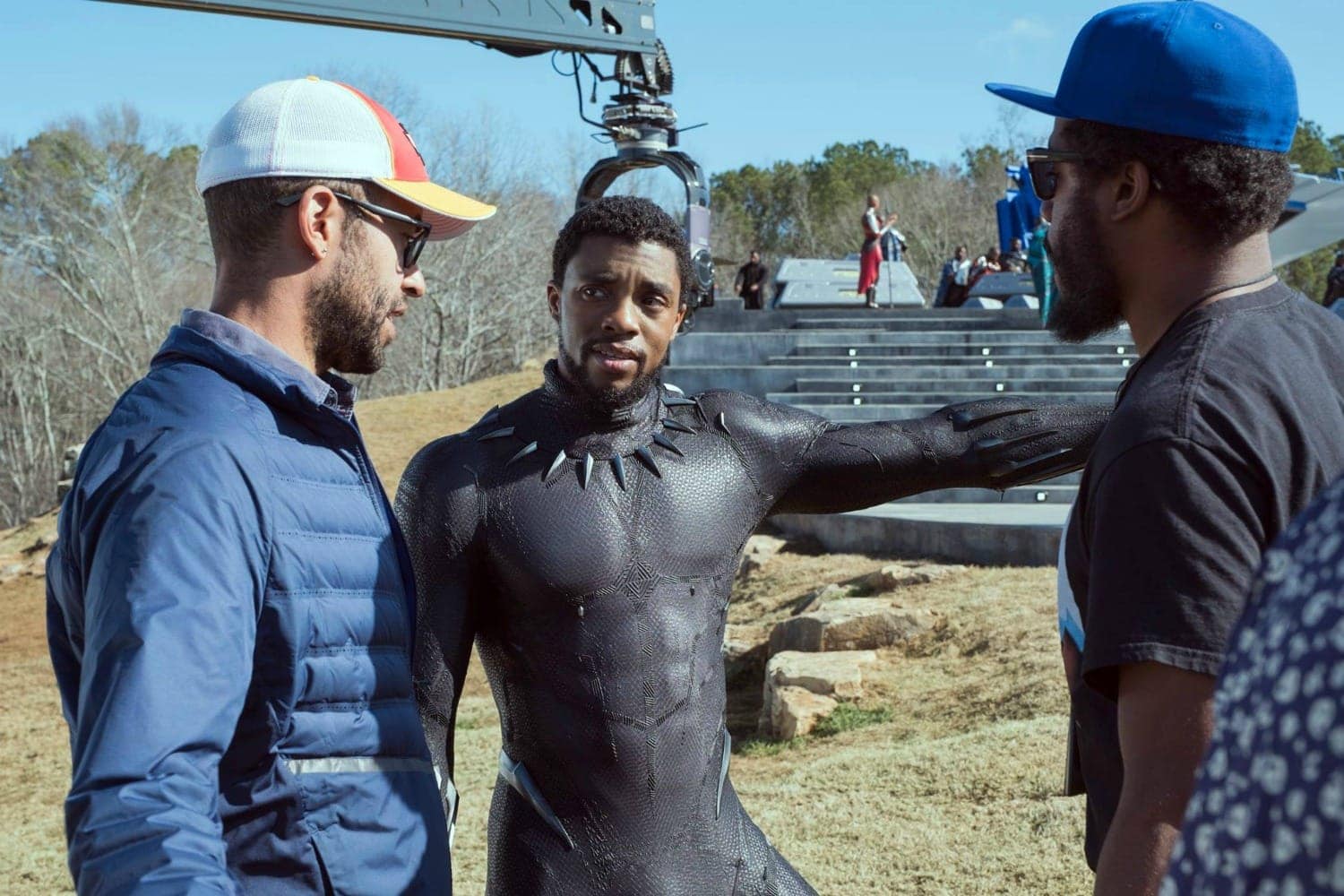 One of the things I noticed while watching Black Panther is that there wasn't a lot of talk about other Marvel characters.  Most Marvel movies these days have other popular Marvel characters making appearances, Black Panther didn't have much of that.  Nate explained that they did that intentionally.
When we were building this story, one thing that Kevin actually said very early on was I think there's enough in this property that we don't have to have a lot of different intersections because we think it stands alone.  So, that's also why you don't see Tony Stark or Steve Rogers which I think we could have made a case for some of those characters to sort of naturally intersect.  But there was so much storytelling and so much detail that we actually were able to keep a lot of that stuff out.  And I think it helps the movie just feel like it's own experience.
Black Panther is Now Available on Blu-ray and DVD
Through the 4K Cinematic Universe Edition of "Black Panther," fans will experience the exhilarating adventure in stunning 4K Ultra HD with next-generation high dynamic range (HDR) visuals and Dolby Atmos immersive audio. Disc extras include never-before-seen commentary from director Ryan Coogler; deleted scenes; outtakes; and several making-of featurettes, which detail the Black Panther's evolution, the remarkable women of Wakanda, the history of T'Challa's proud nation, and the cosmic origin and technological applications of vibranium.

Also included are a roundtable discussion with "Black Panther" filmmakers and writers; a featurette tracing the countless connections between heroes, characters and storylines within the Marvel Cinematic Universe; and an exclusive sneak peek at "Ant-Man and the Wasp."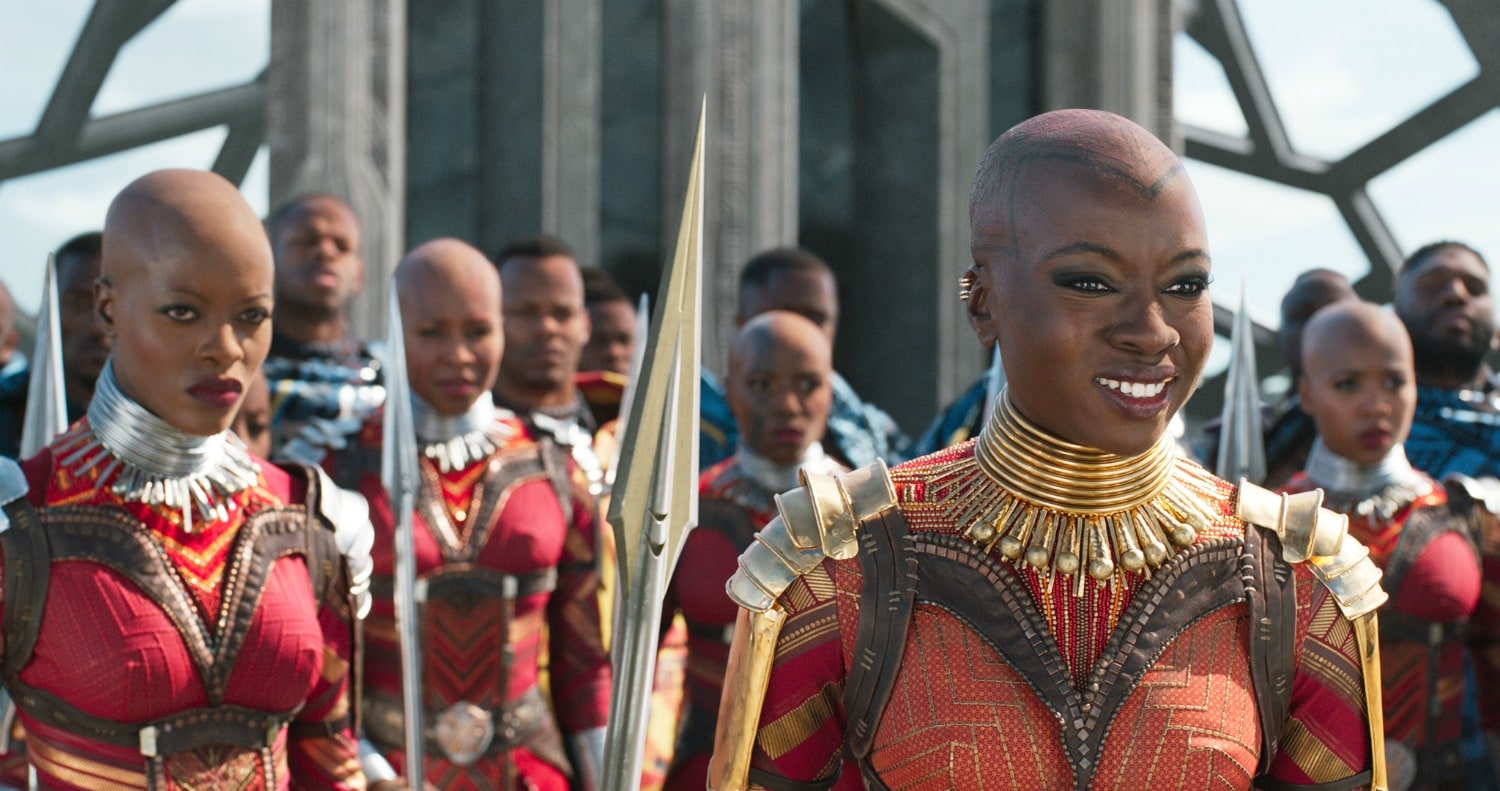 BONUS MATERIAL (may vary by retailer):
Blu-ray:
Director's Intro
From Page to Screen: A Roundtable Discussion – Delve into the film's making
Crowning of a New King – Explore the world of "Black Panther" in all its color and complexity
The Warriors Within – Get to know Wakanda's women and the actors who portray them
The Hidden Kingdom Revealed – Wakanda's diverse people
Wakanda Revealed: Exploring the Technology
Deleted Scenes
U.N. Meet and Greet
Okoye And W'Kabi Discuss the Future of Wakanda
T'Challa Remembers His Father
Voices from the Past
Gag Reel
Exclusive Sneak Peek at "Ant-Man and The Wasp"
Marvel Studios the First Ten Years: Connecting the Universe
Director's Commentary
Black Panther releases onto Blu-ray and DVD TODAY May 15th!
Be sure to snag yours today!
For more Marvel inside info be sure to check out my experience at the Avengers: Infinity War World Premiere and After Party!