Remember a few months back when I shared my big Captain Marvel set visit secret?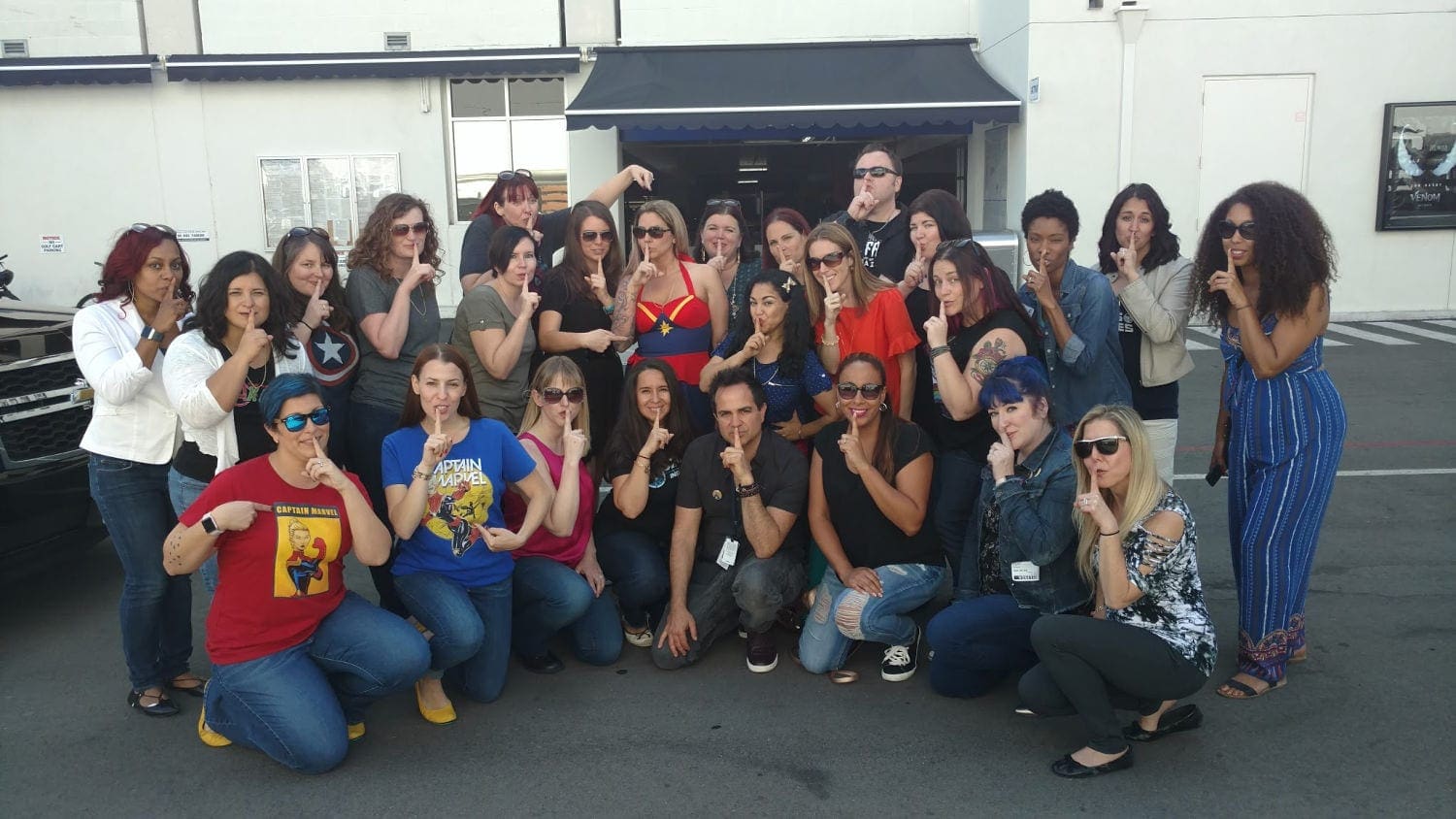 Well, today is finally the day I get to spill all the beans and tell you about my visit. I was invited way back in April of last year when I was in LA for the Avengers: Infinity War red carpet. We spent the morning on the LA lot where they were filming the movie. We weren't allowed to take pictures of our time on set, but there was a professional photographer with us who took some photos that I get to share with you!
But first a little background.
Set in the 1990s, Marvel Studios' CAPTAIN MARVEL is an all-new adventure from a previously unseen period in the history of the Marvel Cinematic Universe that follows the journey of Carol Danvers as she becomes one of the universe's most powerful heroes. While a galactic war between two alien races reaches Earth, Danvers finds herself and a small cadre of allies at the center of the maelstrom. 

The film stars Brie Larson, Samuel L. Jackson, Ben Mendelsohn, Djimon Hounsou, Lee Pace, Lashana Lynch, Gemma Chan, Rune Temte, Algenis Perez Soto, Mckenna Grace, with Annette Bening, with Clark Gregg, and Jude Law. Marvel Studios' CAPTAIN MARVEL is produced by Kevin Feige and directed by Anna Boden and Ryan Fleck. Louis D'Esposito, Victoria Alonso, Jonathan Schwartz, Patricia Whitcher and Stan Lee are the executive producers. The story is by Nicole Perlman and Joe Shrapnel & Anna Waterhouse, and the screenplay is by Anna Boden & Ryan Fleck and Geneva Robertson-Dworet and Jac Schaeffer.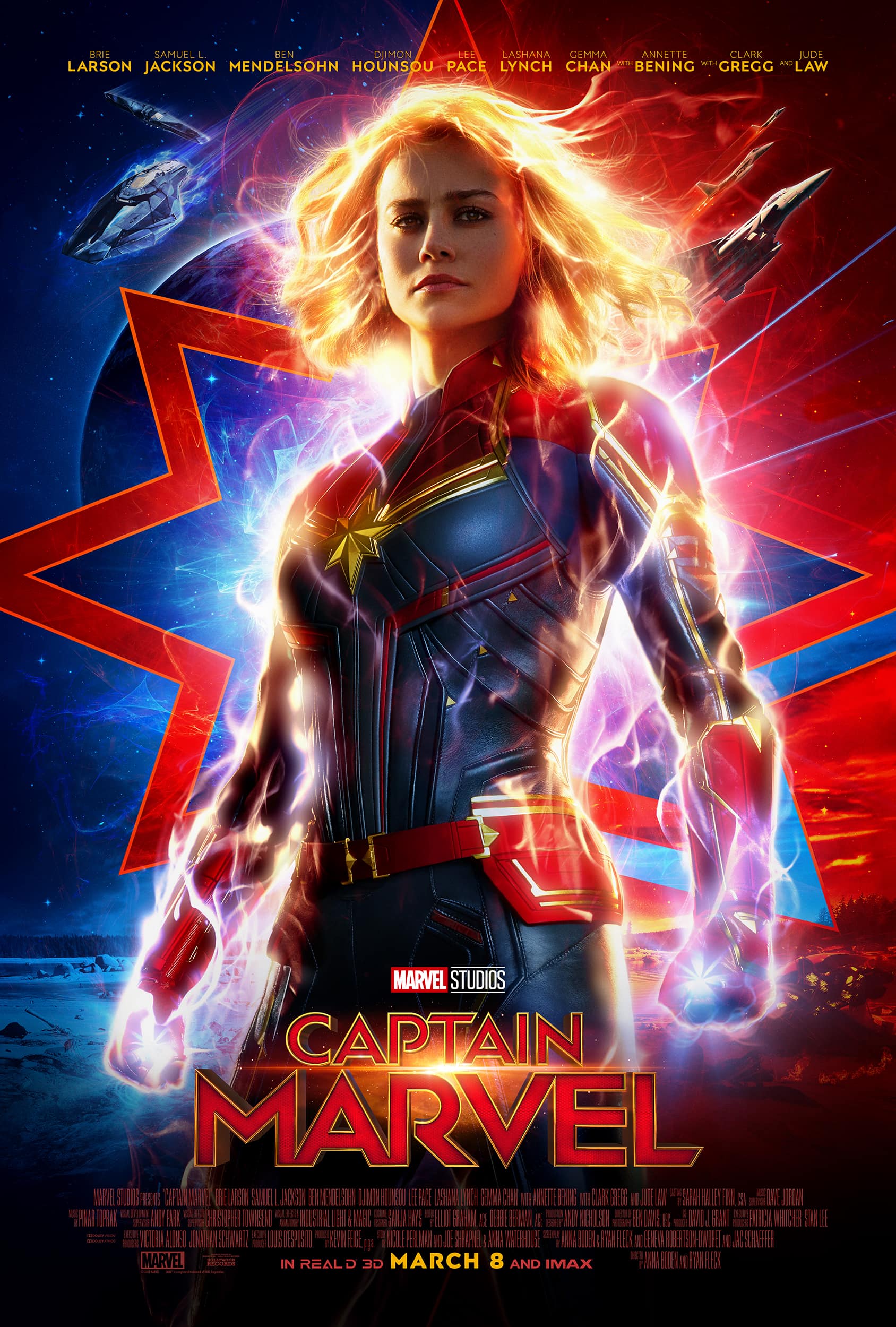 Our adventures started by meeting Property Master Drew Petrotta who showed us some of the blasters that were used in the movie. Part of this movie takes place in space with different species so there were lots of different types of blasters used.  We got an up close and personal look.
I can't wait to see what roles these play in the movie when it is released this week!
After we had a chance to look at all the blasters up close, they brought us onto a couple of the sets that they used in the film. These sets took place on a Skrull ship and a few of the sets that you can see in this trailer:
Here I am in the Mind Fracker you can see in the trailer, I wasn't hanging upside down but you get the picture!
After we walked around some of the sets we were brought into a room and watched them film a scene from the movie.  Yes, I was able to see Brie Larson and Samuel L Jackson in action!
The scene they were filming took place inside a jet and also included a special cat named Goose!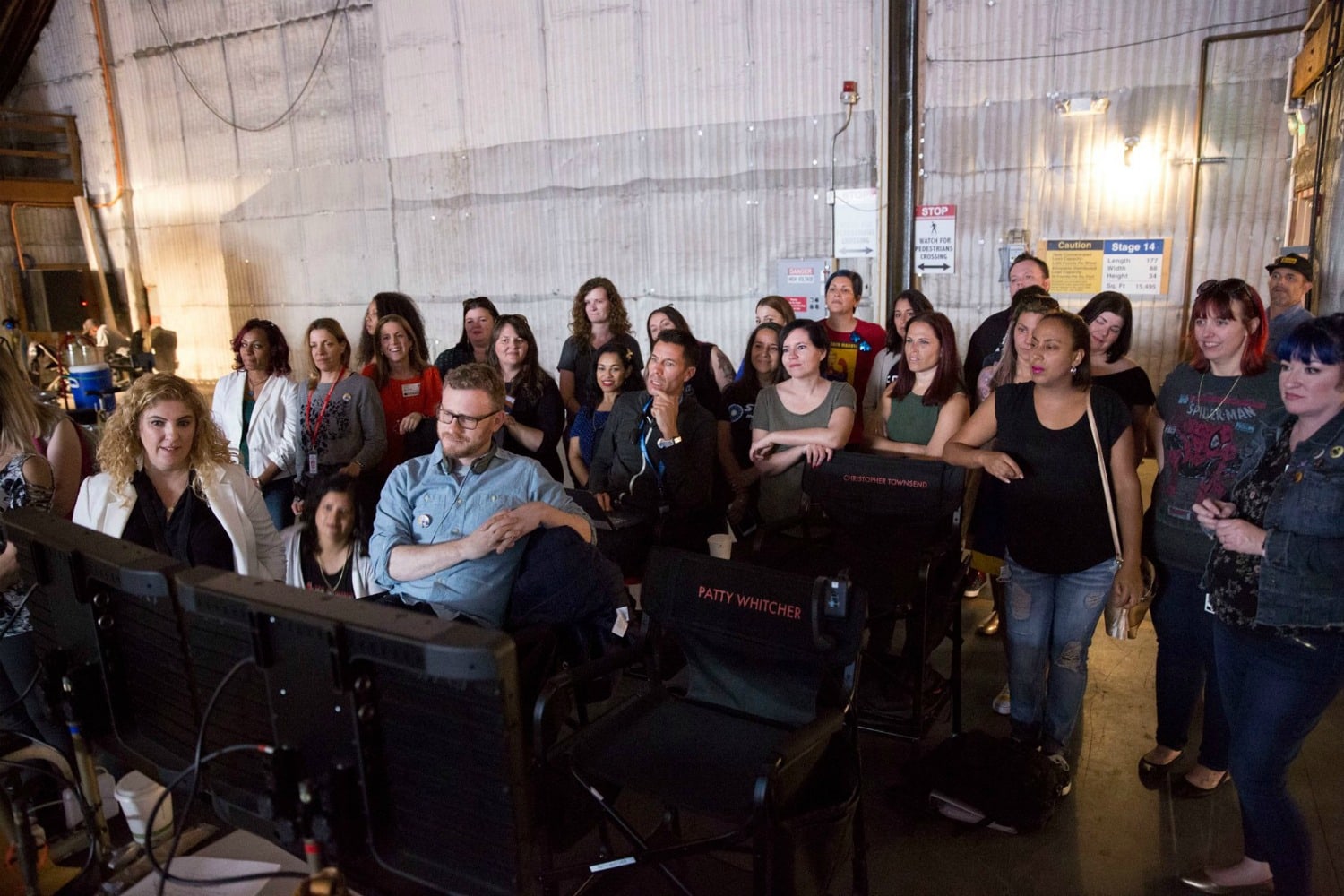 After talking a little bit with Brie and Samuel we learned that Brie is actually pretty allergic to cats so they didn't do a ton of filming with the cat, we just got to see a special day of filming.
This film is directed by a married couple, Ryan Fleck and Anna Boden. They chatted with us a little bit about the scene we were watching and were gracious enough to take a photo with all of us.
Here we all are in a group photo with Brie Larson, Samuel L. Jackson, Executive Producer Jonathan Schwartz, Directors Ryan Fleck & Anna Boden and Reggie the cat who plays "Goose" in the film.
Our tour ended after a visit to the wardrobe trailer where we were able to look at and touch some of the fun costumes used in the movie.  Let me tell you that it brought me right back to high school as I was a product of the 90's.
It was a lot of fun to see Brie filming in her Nine Inch Nails shirt!
I am so excited to see the finished movie tomorrow. I am sure it will take everything in my being to not jump up during the movie to tell everyone that I was on the set and I saw them film this scene!
Do you have your tickets yet?
CAPTAIN MARVEL arrives in theaters everywhere on March 8th, 2019!
For now keep up with all the latest news on their social channels.
Thank you to Disney for providing transportation and hotel accommodations during my set visit.