Have you gone to the theater and seen Doctor Strange yet?  If not, you need to see this one on the big screen, preferably in 3D.  Critics and fans are loving the newest Marvel movie and there is great reason to. The special effects are amazing, the origin story draws you in, and the acting is superb. Over the past few weeks I have been giving you exclusive coverage of my Doctor Strange press trip including interviews, reviews and sneak peaks.  Today I am wrapping it all up with my last interview, Benedict Wong who plays Wong in the film.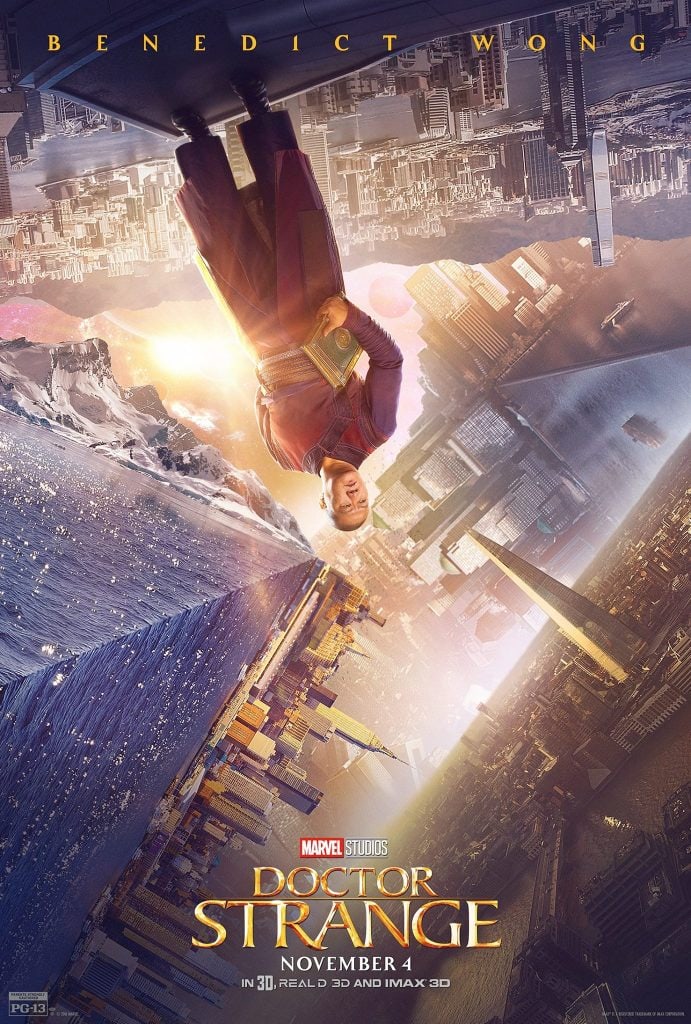 I enjoyed interviewing Benedict Wong.  He was gracious and fun to talk to.  When he walked into the room we clapped and he was so sweet and grateful about it.
Benedict Wong Growing Up
Benedict Wong used to collect a lot of Marvel Comics when he was younger. He was a huge fan of Spider Man comics. While he found himself in a comic book store often he didn't really know much about Doctor Strange.  He found out about the movie through his friend (who played Ejioforfor in the film).
So when I saw Chiwetel for lunch one time, I asked what he was up to.   OK, you're doing this Dr. Strange… I saw this picture, it was Doctor Strange, and  there was a Wong Character. I was like what?  I was always so crestfallen that there were no Asian Superheroes, like where are the Super Asians? It's like why I have to simply get this by birthright, you know like Ancestors will not let me live this down.
Learning he was Chosen for the Role
When he got the call that he was cast for the role he was very excited, but he wasn't allowed to tell anyone yet. He immediately reflected on his childhood and all the time he spent in the comic book store.
It's funny when you get, you know, when someone gives you this secret and you go, don't tell anyone…  It's kind of all these sort of things where you just become as an 11 year old, just thinking, Wow, all of this investment of all my pocket has really paid off in my Adult life! It's like really good reverb back to you. It's wonderful.
Benedict Wong's View on his Character's Development
In earlier conversations with actors we learned that Wong's character was changed from that of the original Doctor Strange story line.  In the comics Wong is a servant to the Ancient One, in the movie he fights and defends along with his comrades.  Benedict talked about how he was glad they modernized that role.
There's an element of certain roles that they played in the '60s which I think we would really be doing with updating this for a modern audience and then with that, I'm thrilled about the fact that he (Wong) is this really kind of Drill Sergeant that is really standing alongside with Strange. You know, they kind of fight in this Multiverse as we sort of introduce this into the Audience.
Superpowers
Of course we were wondering if Benedict Wong could have any superpower in the world what it would be.  His answer speaks to his character.
This place really needs the power of understanding. And I think, uh, I think I'd forego that from flying around and being invisible!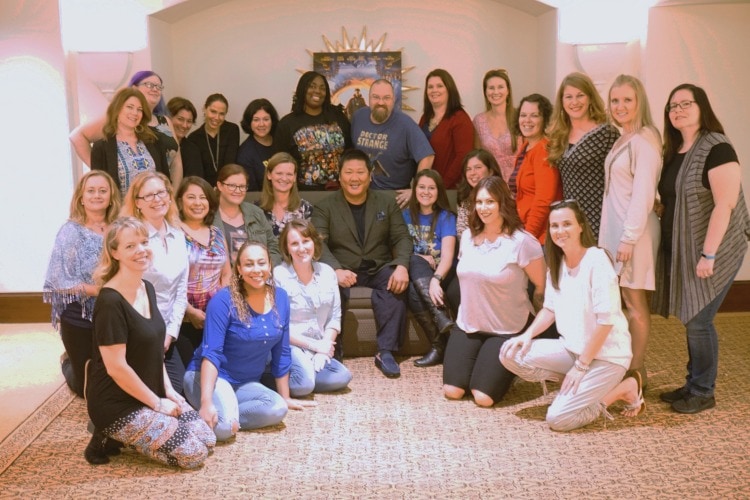 Be sure to get to the theater and see Doctor Strange right now!  If you have seen it once, go back and see it again.  Trust me, you catch more out of it every time you see it!
For up to date news and sneak peeks be sure to visit the official DOCTOR STRANGE website.
Stay tuned this week and next for more exclusive interviews from the cast and crew of Doctor Strange. If you missed them be sure to check out my interviews with Benedict Cumberbatch, Rachel McAdams,  Tilda Swinton, Director Scott Derrikson, and Mads Mikkelsen.
A huge thank you to Marvel/Disney for flying me out to the Doctor Strange press event and putting me up in a hotel. All opinions are 100% mine.