I was talking with a fellow mom and friend the other day about how busy and anxious we get during this time of year with laundry lists of things to get done.  Winter is approaching and things need to get done around the house.  There is Christmas shopping and holiday preparations that need finishing.  At work, we are closing up the semester and grades are due before our winter break.   At home, my little blog needs attention and there is my family that needs their mom to be present.  I am realizing quickly that I may need some help.
I am a true believer in quality, hard work and that is why I became intrigued with the virtual marketplace, Moonlighting.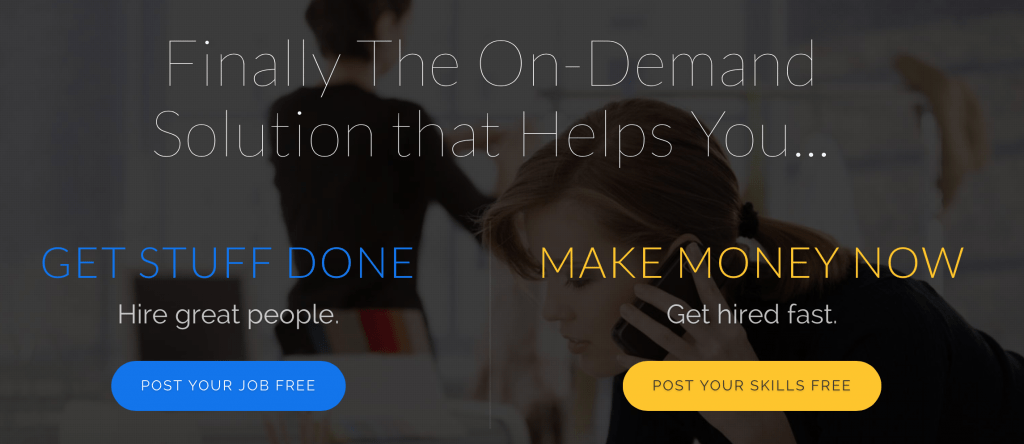 Moonlighting is the first mobile, on demand application that empowers people to earn extra money and get something done instantly. Moonlighting creates a virtual marketplace for individuals and small businesses, enabling more effective and efficient communication between those interested in hiring with those who are interested in being hired. Users can eliminate anonymity by posting jobs and sharing them within their trusted social networks (Facebook, Twitter, Linked In) or with friends in their contact book. Through Moonlighting's mobile technology, users can also make more intelligent and better-informed hiring decisions in real time. Using Moonlighting's proprietary payment platform, users can complete their hiring transactions right from their mobile device.
Hiring these workers is not only helping during stressful times, they are finally able to get things crossed off of your to-do list giving you some balance in your life.  There are electrical contractors, yoga therapists, childcare specialists, professional home stagers, photographers, home organization experts and so much more.
Here is a short video clip showcasing everything that Moonlighting can do for your life:
 This video was made by a marketing consultant who is using Moonlighting as a business.  Here is her story:
"Moonlighting has been one of the best decisions I made in my career. I began Moonlighting out of necessity when I decided to leave full-time employment to help launch my husband's business, All-Star Orthodontics. While he worked in other offices, I managed the launch and construction of the new orthodontic practice.

Still wanting to further my career and make my own money, I began Moonlighting as a business and marketing consultant. I am able to pick and choose projects that fit into my schedule and leverage my strengths. As a parent of three small children, I am able to better balance work and family through Moonlighting. I enjoy being in control of my schedule, clients and scope of work. Moonlighting also allows you to step out of your comfort zone, meet new people and try new things – catering, photography, sales – without a huge commitment or investment."
I love that there are places that moms (and non-moms) can go and find real people to help them with things that they need to have done as well as a place they can go and share their talents with others.  The freedom and opportunity that Moonlighting can give a person with a trade is endless.
You can check out everything that Moonlighting has to offer by visiting their website moonlightingapp.com.