Grab your backpacks, school is about to start!  Mike and Sully are back for a hilarious, fun filled adventure in "Monsters University".  This prequel to "Monsters, Inc" follows our two favorite monsters in their college years, when they first met each other and began to get into the scaring business.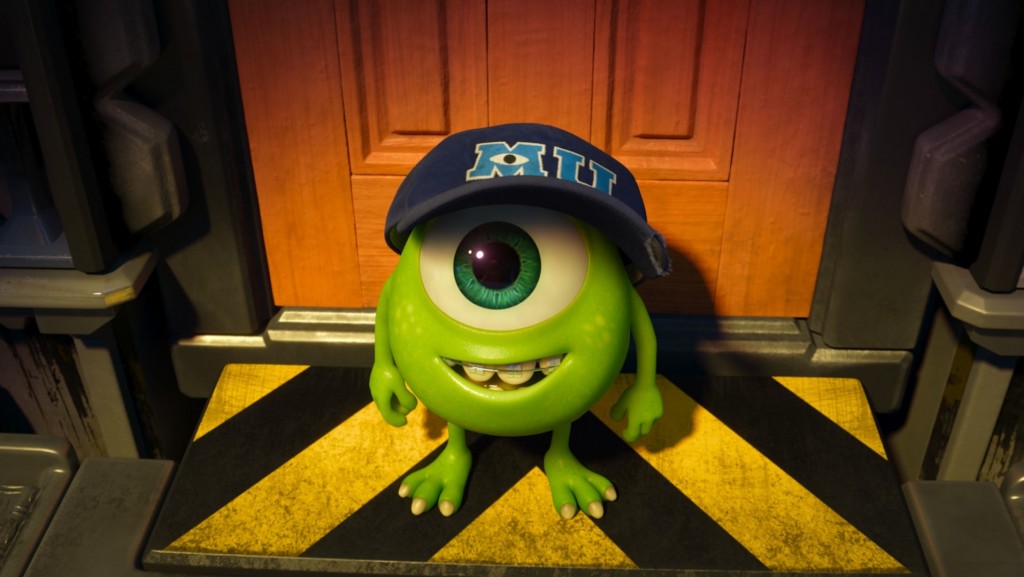 Mike (voiced by Billy Chrystal) is an outcast that has always wanted to work for "Monsters, Inc" the corporation that sends monsters into another world to scare little children at night.  The screams that they can get out of the children are the power that runs their world.  The "scarers" that go through the mysterious doors into the children's world are like rock stars to young Mike.  There is only one problem, Mike is not scary.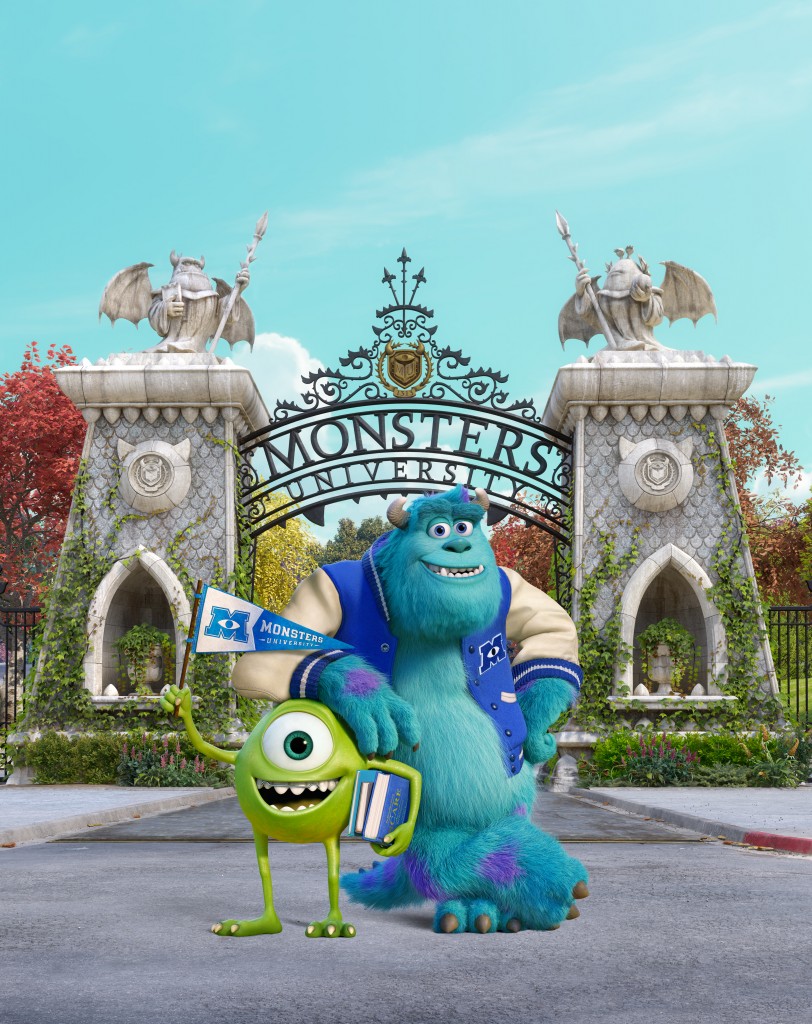 This does not deter him from enrolling into Monsters University, one of the premier schools to learn to be a "scarer".  Mike always means well, but he can come on a little bit strong.  It is not long before he becomes an outcast and the laughing stock of the school.  His roommate, Randall (played by Steve Buscemi) has abandoned him and he has been cut from the program that trains him to be a scarer.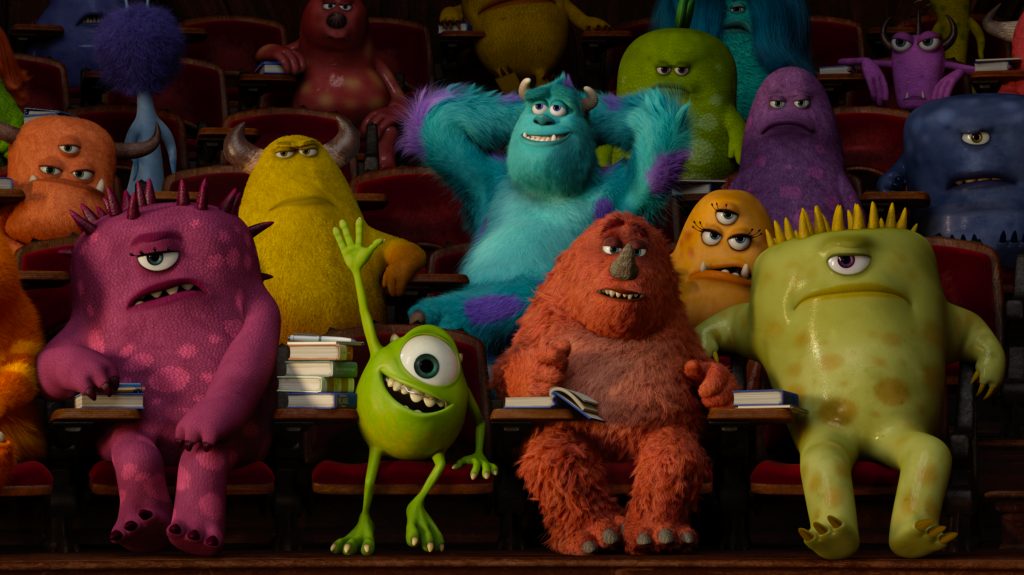 Sully (voiced by John Goodman) has no such problems.  He comes from a family of famous scarers.  He is well liked before he even sets foot on campus.  Everything has always come easy to him.  He is naturally very scary and is planning on coasting through the program in order to start his career at Monsters, Inc after he graduates.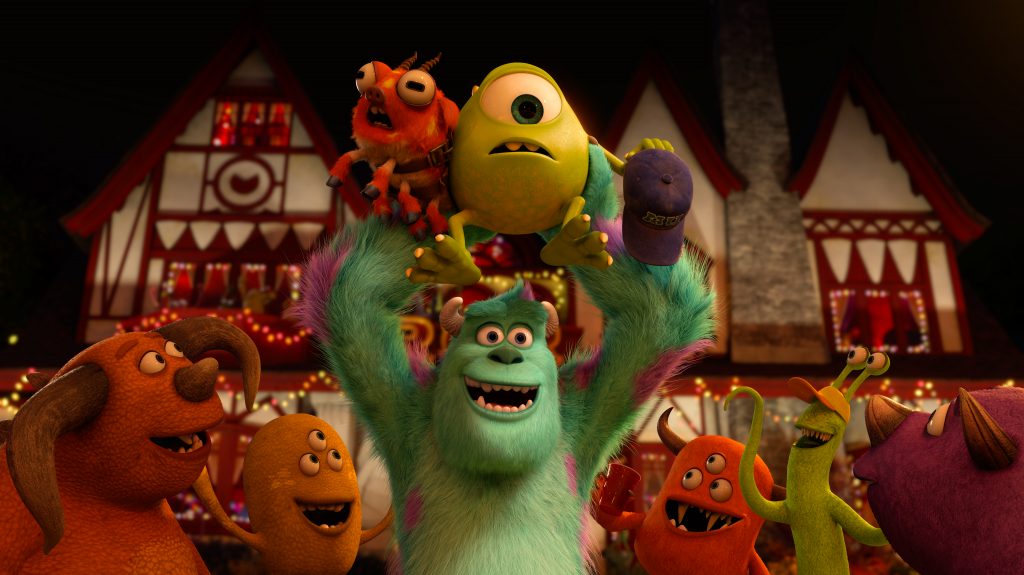 Mike and Sully butt heads so much that, eventually, they are both kicked out of the program.  It then, and only then, that they realize they must work together in order to make their dreams come true.  What starts out as a begrudging alliance, slowly blooms into the wonderful friendship that we see in "Monsters, Inc".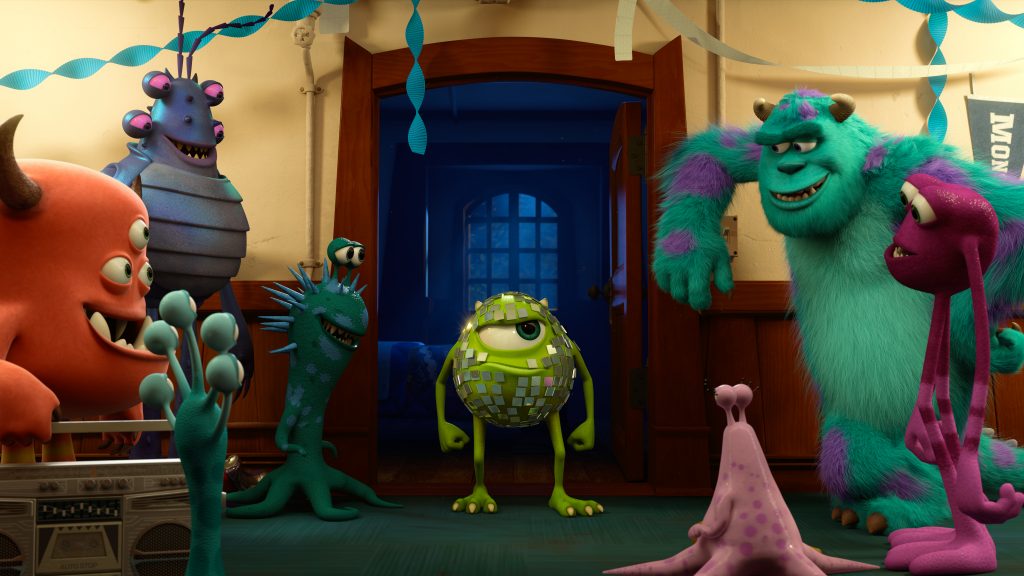 Monsters University was a delight to watch.  The voice talent was amazing.  I believe that John Goodman is one of the most underrated actors out there.  Steve Buscemi is always great and Helen Mirren is fantastic as Dean Abigail Hardscrabble, the head of the scaring department.  The movie also looked fantastic.  I didn't get to see in in 3-D in the theater, but I looked unbelievable on my Blu-ray player.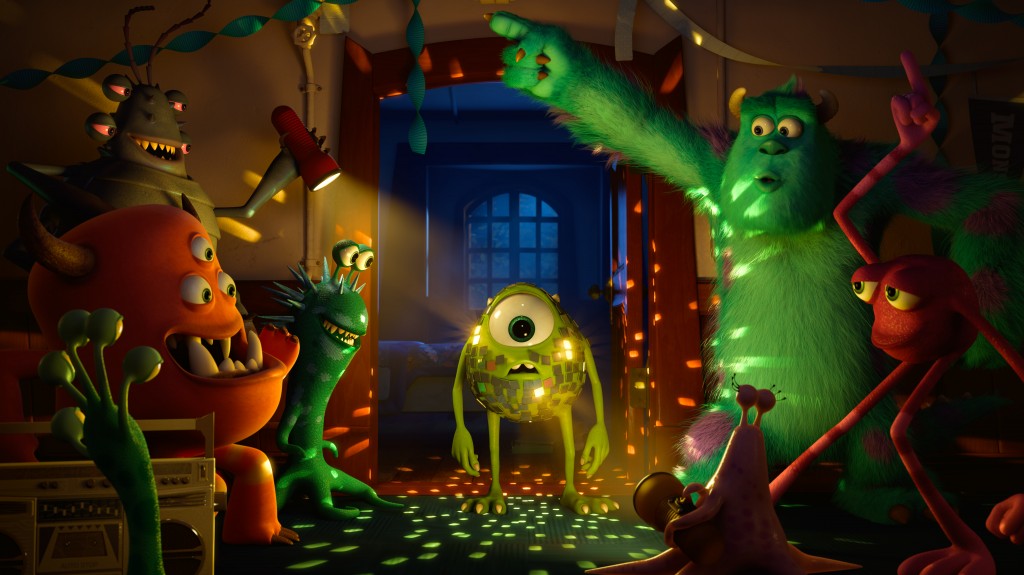 It is one of those classic Pixar films that can entertain both me and my 5 year old son.  He has watched it about 6 times in the past month.  Pixar has seemed to find the perfect family sweet spot to keep both parent and child captivated.  After watching episode after episode of some of his more banal children's shows, it is a true gift to be able to enjoy something that he also enjoys.
Monsters University adds a great storyline to the plot we fell in love with back in 2001 with Monsters, Inc.  It is great to see where these wonderful characters come from and how they become who they are.  Pixar has built this vast, vibrant world out its films that captivates and enchants us.  Some much so, in fact, that there are now theories that all of these films, ALL OF THEM, are tied in together in one long plot arch lasting millions of years.  If you want your socks knocked off, read this:  http://jonnegroni.com/2013/07/11/the-pixar-theory/
Get the blankets and pillows out, pop some popcorn, turn out the lights and enroll in next semester with Mike and Sully.  Don't be late for the first day of class!