This shop is part of a social shopper marketing insight campaign with Pollinate Media Group® and Playtex, but all my opinions are my own. #pmedia #RefreshYourNursery  http://my-disclosur.es/OBsstV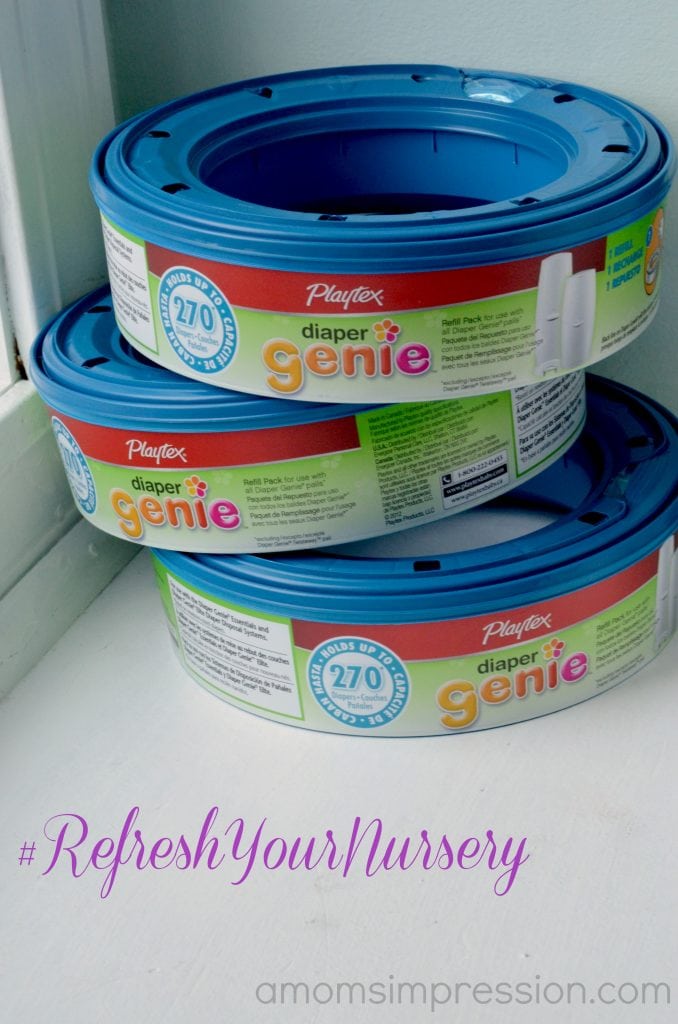 Thinking back to the days of changing my very first diaper, I didn't know what I was doing.  In fact, the nurses taught my husband while I was still groggy from my c-section.  He had to teach me the next day.  From that first diaper to my 10,000th diaper (just a guesstimate) I have learned how to do it quickly.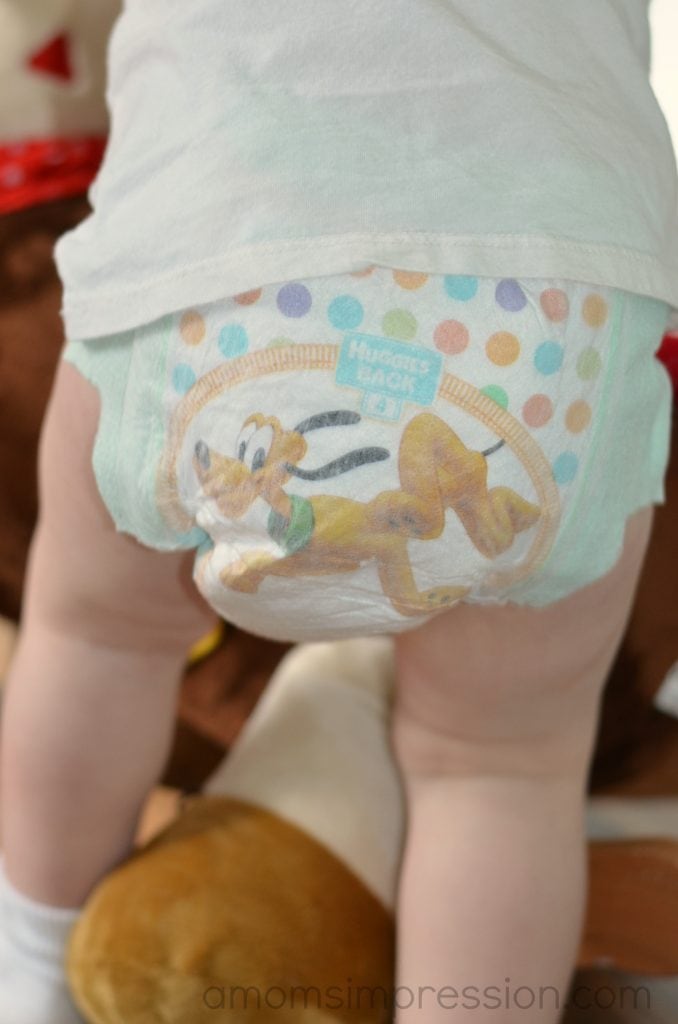 Quick diaper chances is a must for parents everywhere!  "Why?" you ask.  Well, because the stinky ones will fill the nursery with a smell you wouldn't wish on your worst enemy.  In fact, I think the cuter the kid is…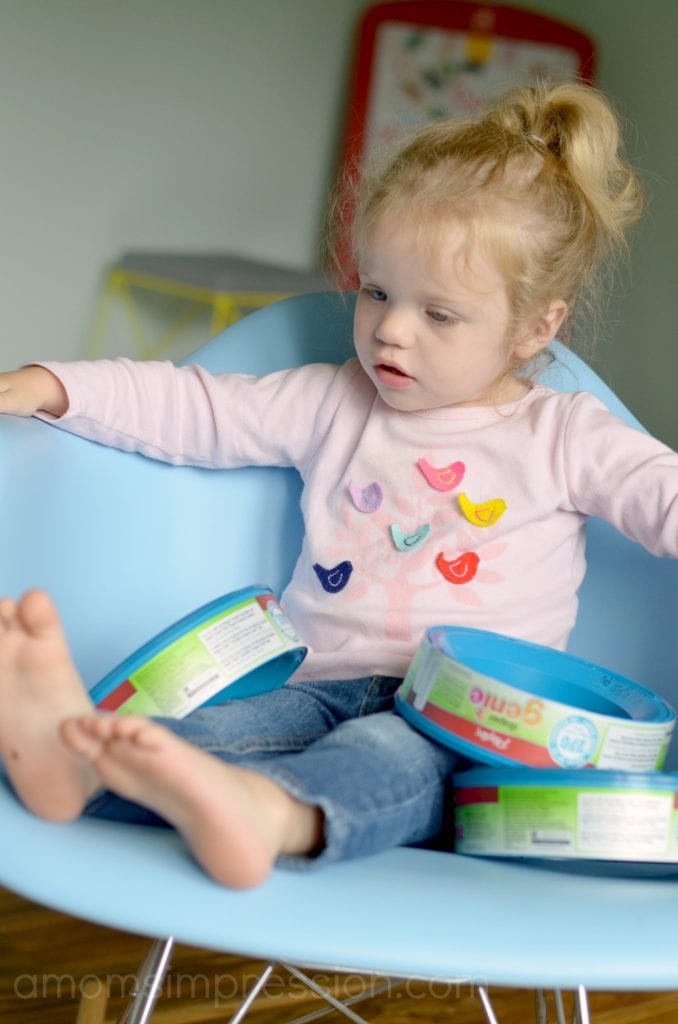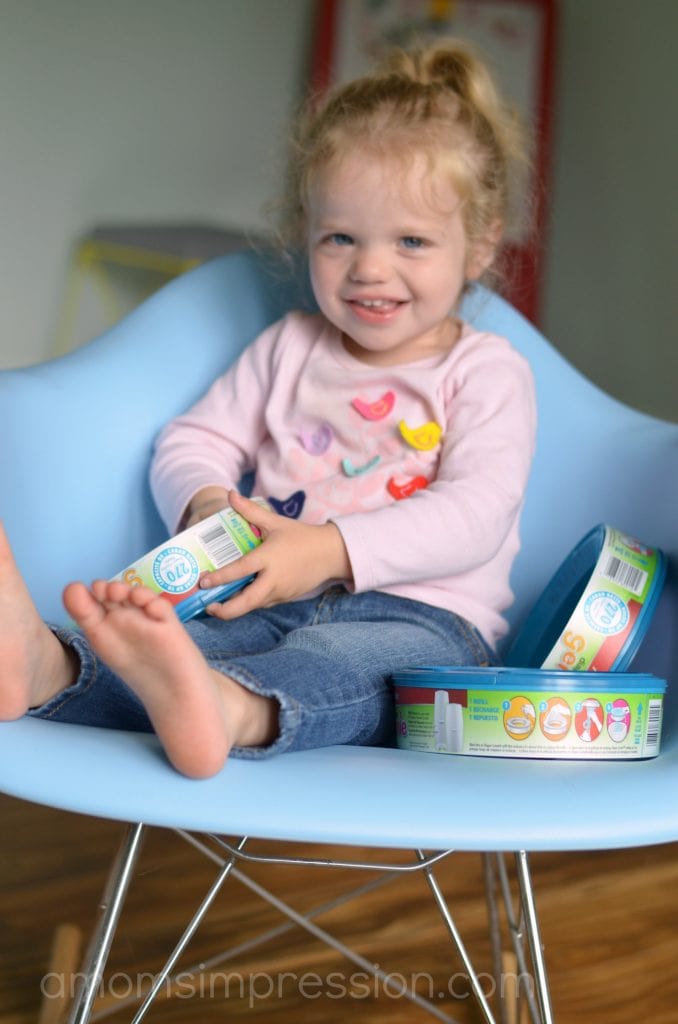 … the stinkier the smell is!  This sweet little girl may look all cute and innocent, but she can stink it up with the best of them!  That is why we have a Playtex Diaper Genie in our nursery!  Hands down, the Diaper Genie is the best diaper pail to control odor!  You can read my full review here!
Right now Target has an amazing deal that is perfect for those of us who deserve a little reward for all those stinky diaper changes. Right now until the end of the month you will receive a $25 Spa Finder Wellness gift card after purchasing 3 or more varieties of Diaper Genie refills at Target!  All you need to do is  save your Target recept and going to the this website.  It took about 5 minutes to do and I got my $25 Spa Finder Wellness card within 15 minutes!  Now is the time to stock up on Diaper Genie refills.  You can redeem this coupon up to two times while supplies last!

I actually only spent $20 total for the three Diaper Genie Refills.  It's kinda like getting free money only better because now I "have" to go to the spa!
And I'm going to need it.
I start potty training this month!
Ok moms, I need your potty training tips!  How do you keep sane while potty training?