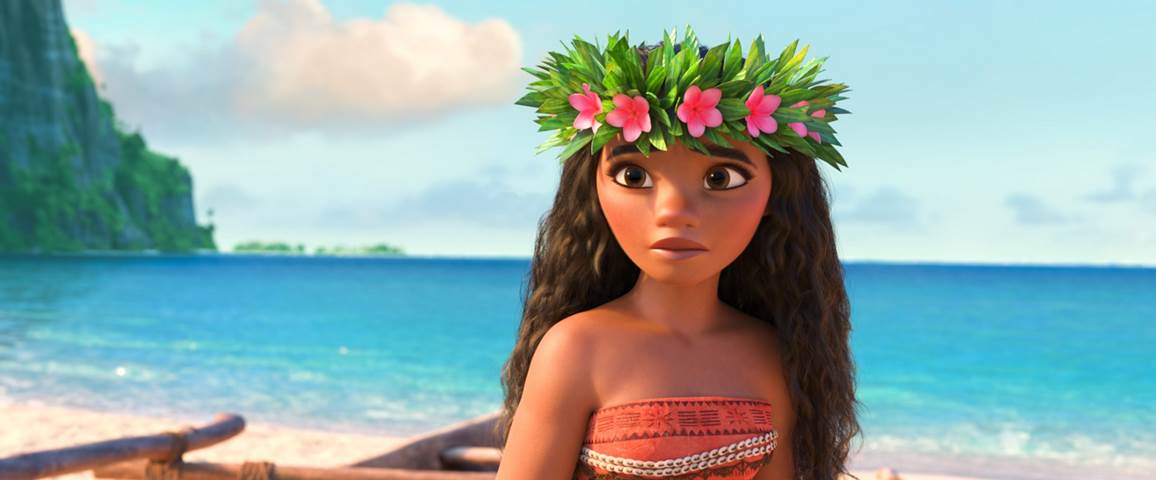 Disney films are blockbusters in my house.  They play a huge role in our lives and enrich our family movie nights on a weekly basis.  I am a Disney nut, my kids are Disney nuts and my daughter might be the biggest fan of Disney princesses on the planet.  The newest Disney Princess, Moana, has a lot to live up to.  I was curious to see how my kids would like Moana and if the youngest princess in Disney history would capture the heart of my daughter as much as her predecessors did.
The newest Disney animated film Moana is in theaters TODAY!  My family and I were fortunate to see the movie last week and I am very excited to share my thoughts about the film.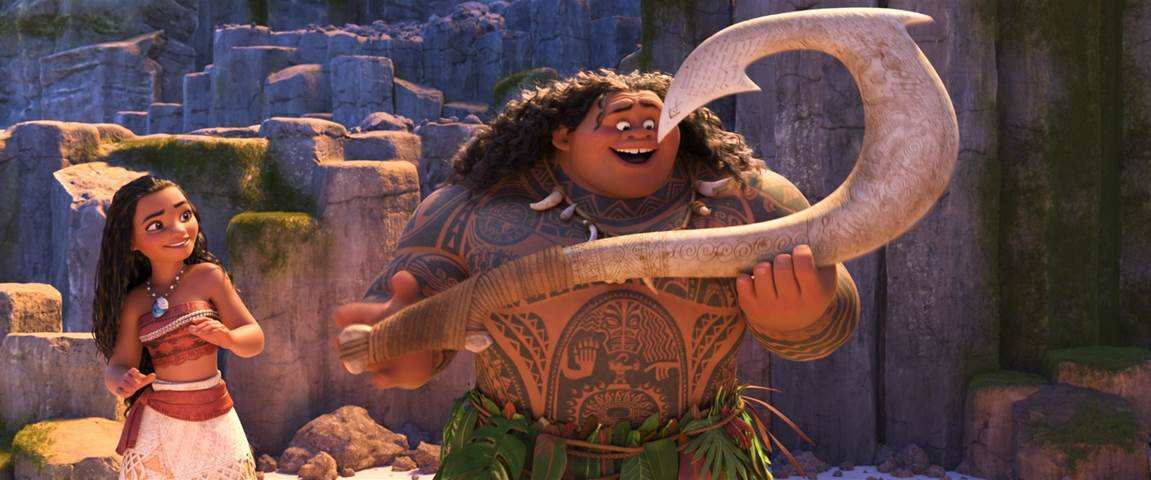 Synopsis
Three thousand years ago, the greatest sailors in the world voyaged across the vast Pacific, discovering the many islands of Oceania. But then, for a millennium, their voyages stopped – and no one knows exactly why. From Walt Disney Animation Studios comes "Moana," a sweeping, CG-animated feature film about an adventurous teenager who sails out on a daring mission to save her people. During her journey, Moana (voice of Auli'i Cravalho) meets the mighty demigod Maui (voice of Dwayne Johnson), who guides her in her quest to become a master wayfinder. Together, they sail across the open ocean on an action-packed voyage, encountering enormous monsters and impossible odds, and along the way, Moana fulfills the ancient quest of her ancestors and discovers the one thing she's always sought: her own identity. Directed by the renowned filmmaking team of Ron Clements and John Musker ("The Little Mermaid," "Aladdin," "The Princess & the Frog"), produced by Osnat Shurer ("Lifted," "One Man Band"), and featuring music by Lin-Manuel Miranda, Mark Mancina and Opetaia Foa'i, "Moana" sails into U.S. theaters on Nov. 23, 2016.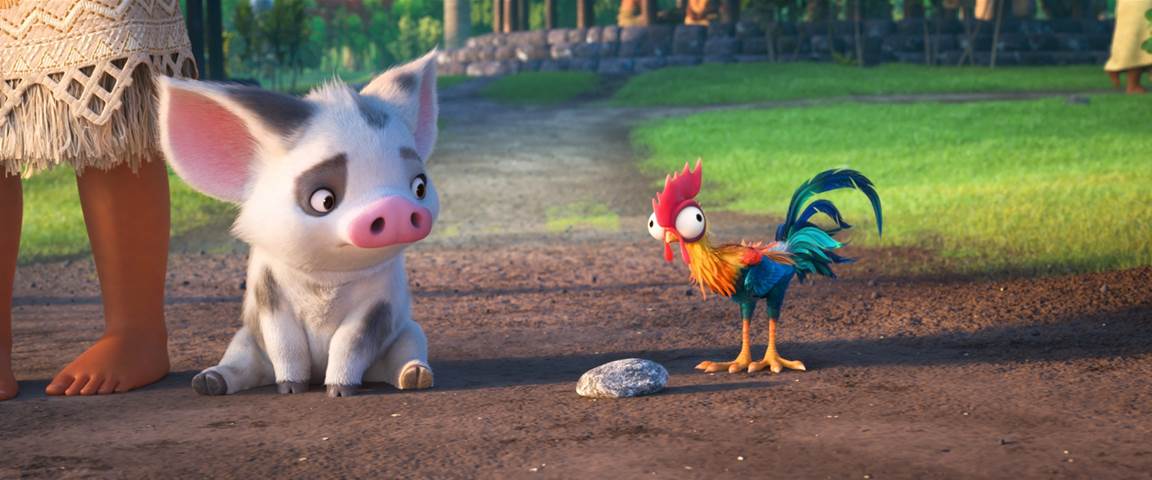 My Thoughts
As on par with most Disney films, the animation and music in Moana was top notch.  I loved the title song that Moana sings in the film.  WARNING:  It will get stuck in your head for a long time and your kids are sure to sing it for weeks to come.
Immediately after the movie I started comparing it to other Disney films.  I was thinking that it was an amazing film but might not have been as good as Frozen.  But then something happened after I got home.  The more I thought about the movie the more I loved and appreciated it. I thought about it for days after the screening (you know that its a good film when you do that).
You see, Moana is a princess film like none that we have seen so far.  Moana herself is young and knows what is expected of her but yearns to follow her dreams and desires which doesn't happen to be about a relationship with an individual but for her entire village of people.  She is a princess that I would love my daughter to want to be like.
I love that there isn't any romantic love story ingrained in the film.  This is a story about a girl with a burning desire to follow her dreams in spite of what others told her she needed to do.  She went after her dreams and that is exactly the message I want my daughter to take from it.
They say that a sign of a good film is when there are characters that you can relate to.  I personally could relate to the position that Moana finds herself in.  I also took a leap of faith this year to chase my dreams and desires and I feel like this was one of the most meaningful films for me personally that came out this year. I highly recommend seeing the film with your family.

MOANA is now playing in theaters everywhere! For everything Moana be sure to visit the official MOANA website here.
A huge thank you to Disney for giving my family passes to see the movie.