We are in that key phase of parenting where our kids are starting to become a lot more active.  They are participating in much more extracurricular activities than they were not too long ago.  My spouse and I have both had "sensible" vehicles for years now. They are nothing fancy but they get us from point "A" to point "B" and they are both paid off.  Things have been great until lately we have found that we need more room in our cars. Mainly, we need third row seating.  With dance classes and soccer player and practice and all the other car pooling, we are starting to think our "sensible" vehicles aren't making much sense.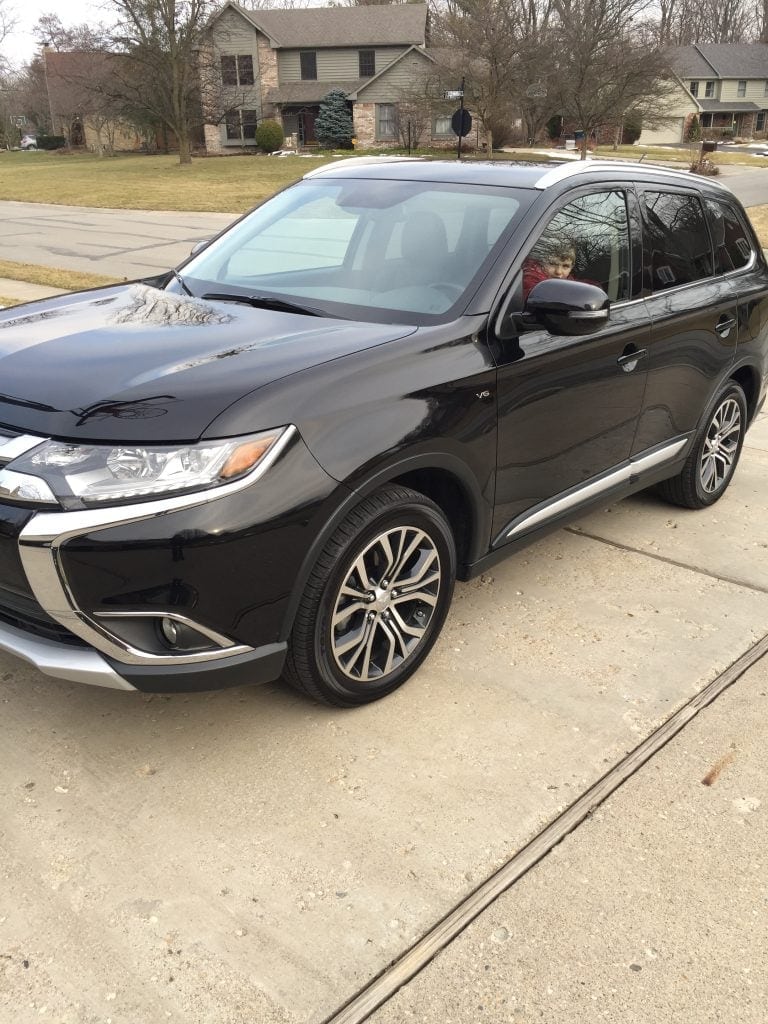 One day I came home from work and found that the good folks from Mitsubishi had left a 2016 Outlander GTS-7 in our driveway.  They were nice enough to let us drive it for a week and write this review of it.  
I found the look of the Outlander just sporty enough while not looking too exotic.  I find some of these newer crossovers overdo it a bit and look a little too space age.  Usually, these are family vehicles.  While we want it to look modern, let's not get carried away.  The Outlander doesn't.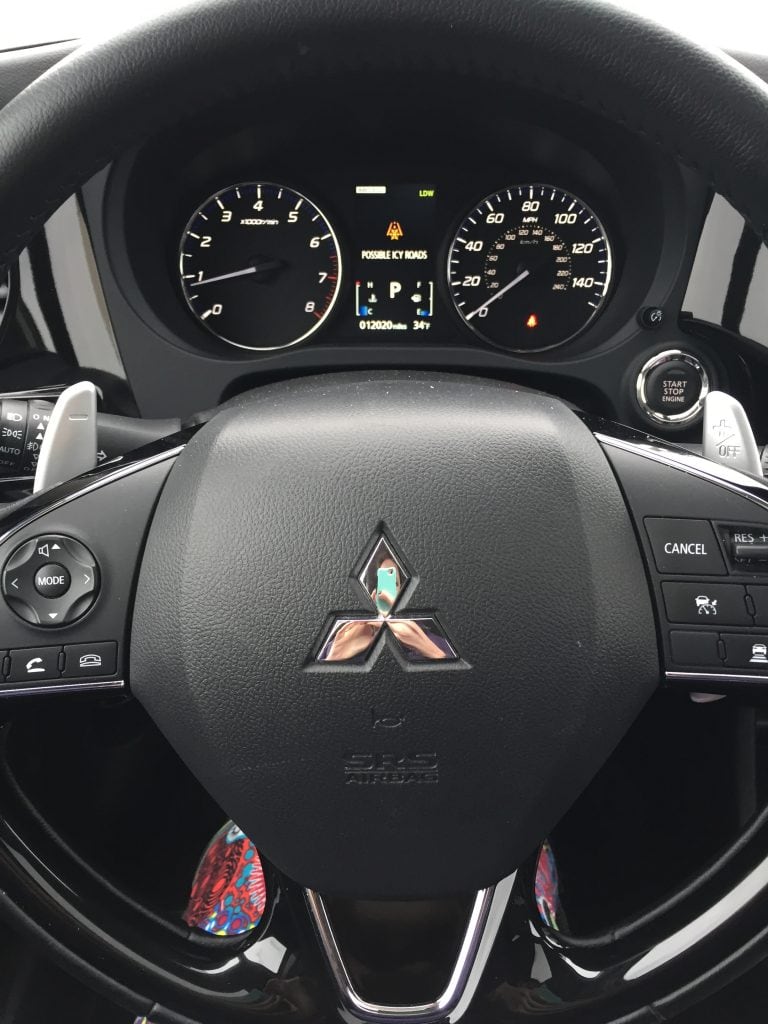 I opened the door and checked out the interior first.  There wasn't anything that jumped out at me that was good or bad.  It was your standard interior you would expect to get in any new model car.  It had a 6.1" touch panel display that housed your audio options (including Sirius XM™ radio), navigation and a backup camera.  The front seat was room and comfortable, but I admit I am not a large person so most vehicles have enough room for me.  I immediately went around back to take a look at that third row seating that was so important to me.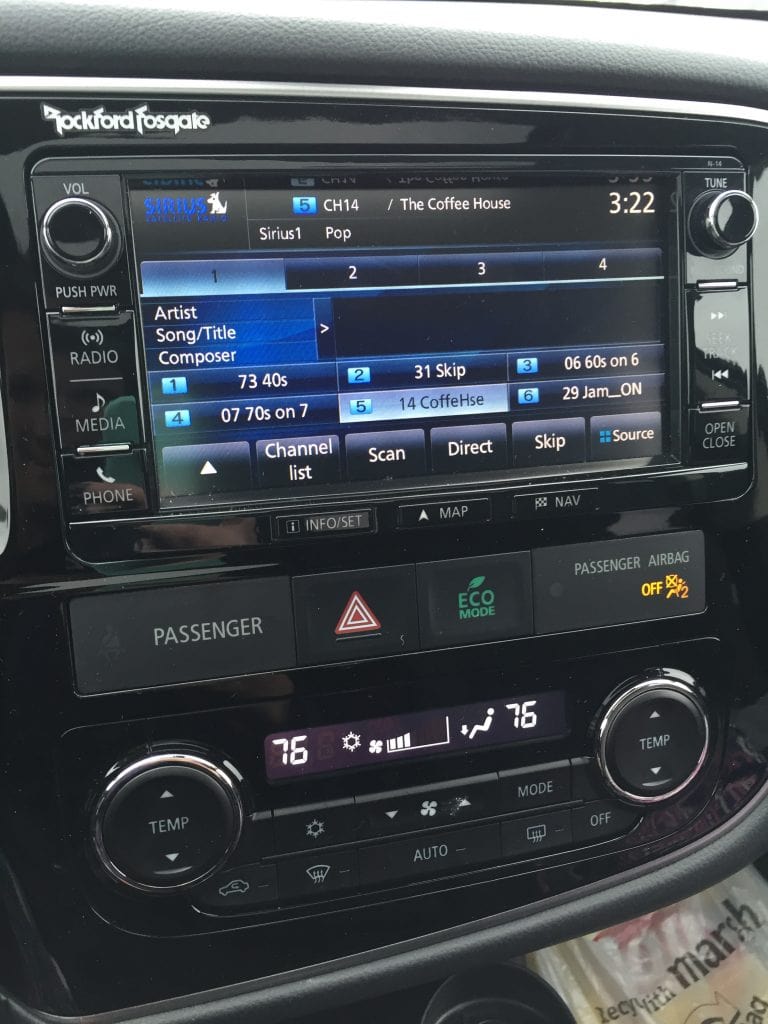 The third row seating was easy to engage, just pull a couple of straps.  There is not much room back there when the seats are being used.  There is hardly any leg room and it encroaches quite a bit into your luggage area in the back.  I could see this being a problem on long trips, but because of the lack of space for people's comfort and the lack of space for bags, etc.   But let's be honest, this is usually where the kids are going to sit and there is plenty of room for my two children's tiny legs if needed.  The power glass sunroof was a nice touch as always.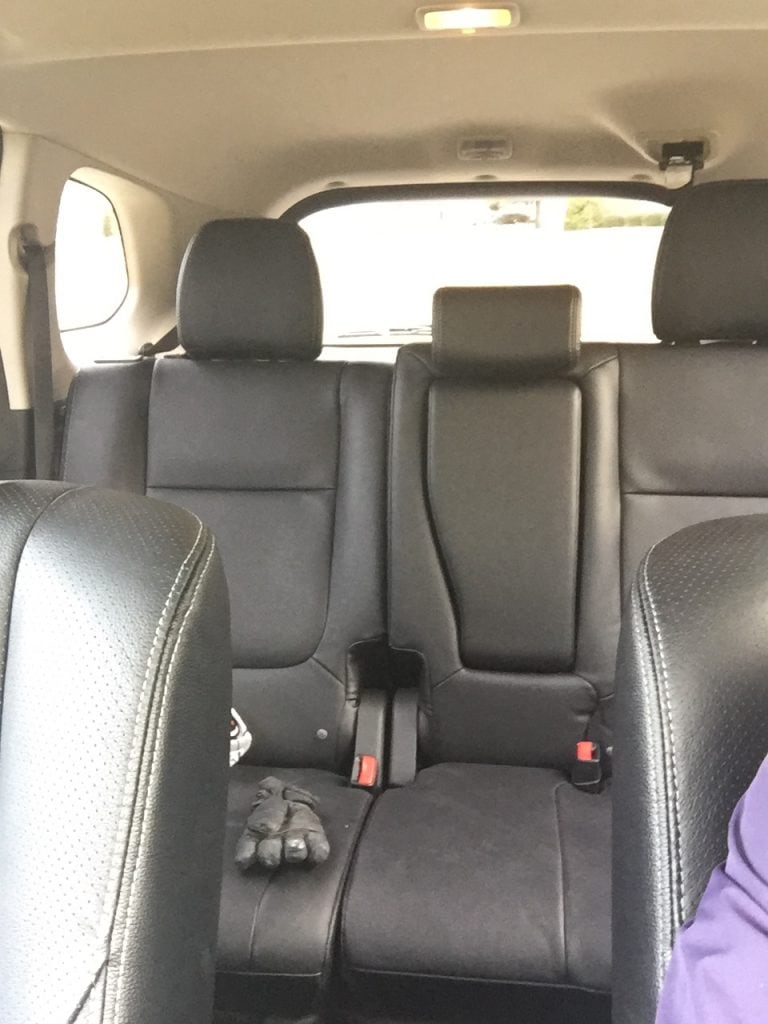 Driving the Outlander GT-S was a treat.  This upgraded model has a 224 hp engine, 6-speed AT with paddle shifters, and standard Super All-Wheel Control.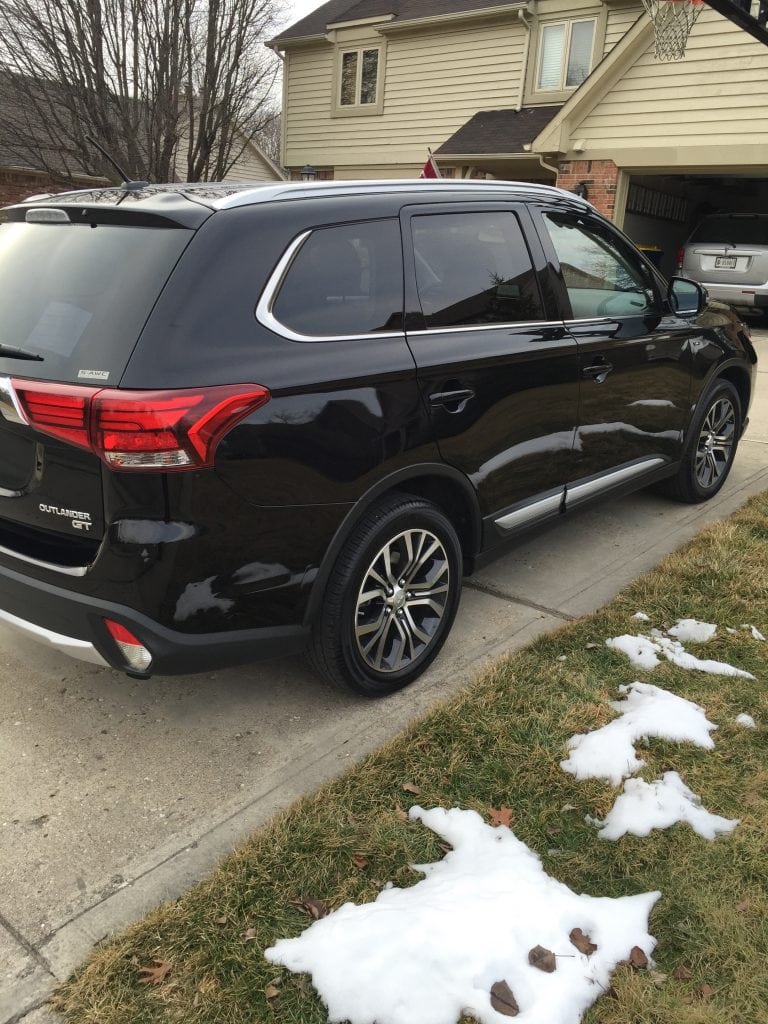 While we didn't have nearly as bad of a winter as some people had this year, we did get a bit of snow during the week we had the Outlander.  I performed great in the snow and the 224 hp engine was plenty for what we needed it to do.  The fuel economy is 20 in the city and 27 on the highway.
If you have small children with the need of easy and comfortable carpooling, the Mitsubishi Outlander is certainly a viable option.  The GT-S starts at $30,995.  This is certainly a vehicle that we will take another, hard look at when it comes time to finally get that third row seating.
A huge thank you to Mitsubishi and DriveShop for allowing us to drive the Outlander for a week!  All opinions are 100% mine!