LAIKA Studios newest film Missing Link releases into theaters everywhere this Friday. Last weekend I had the opportunity to screen the movie and participate in a press day to celebrate the opening of the film. Today I am excited to share with you all the fun things I was able to do while I was there!
This post is in partnership with United Artists Releasing who provided me with a trip to LA for the Missing Link press event.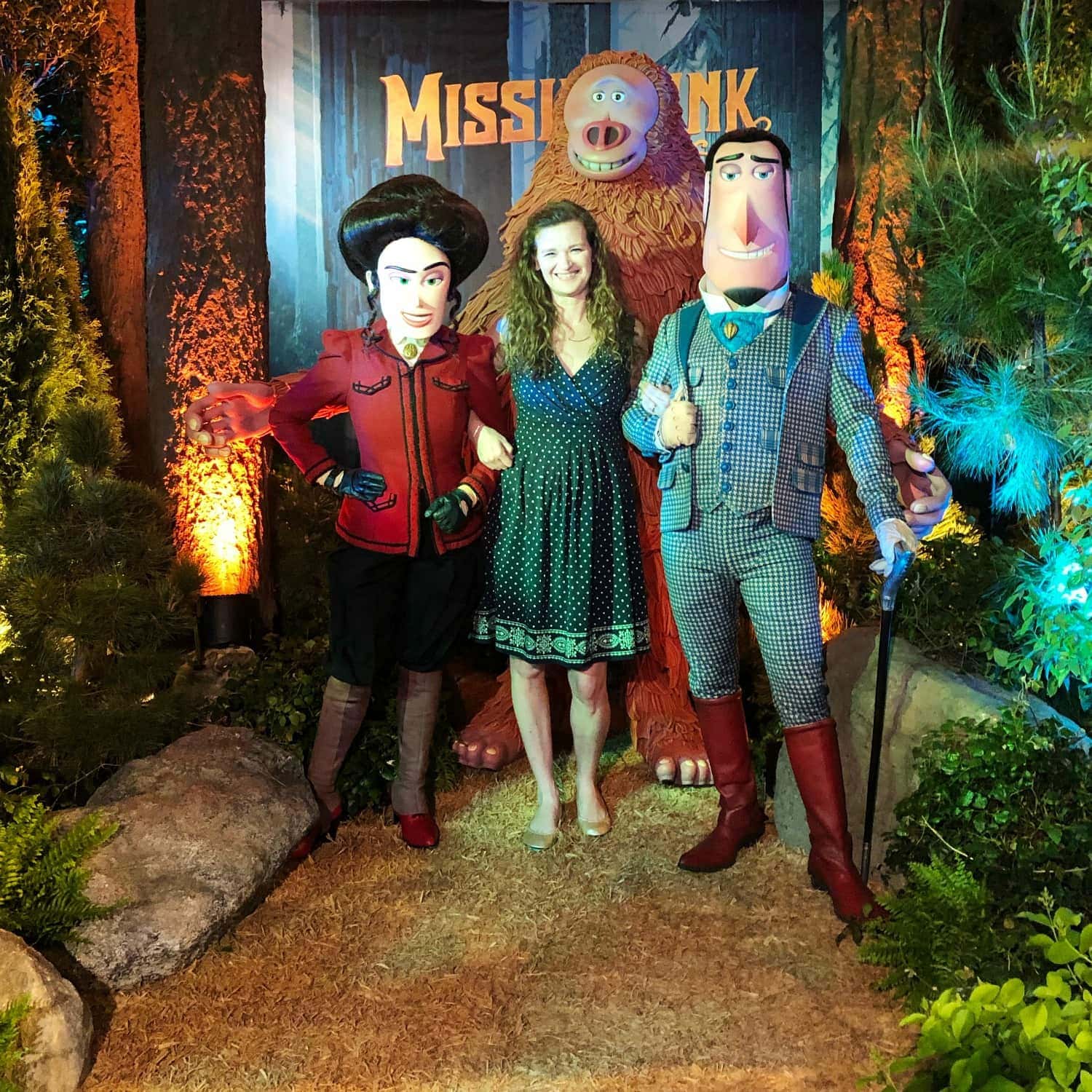 I hope you already follow me on Instagram if you do you probably saw that I was in Beverly Hill a couple of weekends ago at the Missing Link press Junket. The event was held at the Beverly Hilton Hotel, the same hotel that hosts the Golden Globes. I LOVED this hotel, my room was amazing with its balcony overlooking some of the most famous streets in Beverly Hills. I brought my meals and my book out there and just enjoyed the sunshine!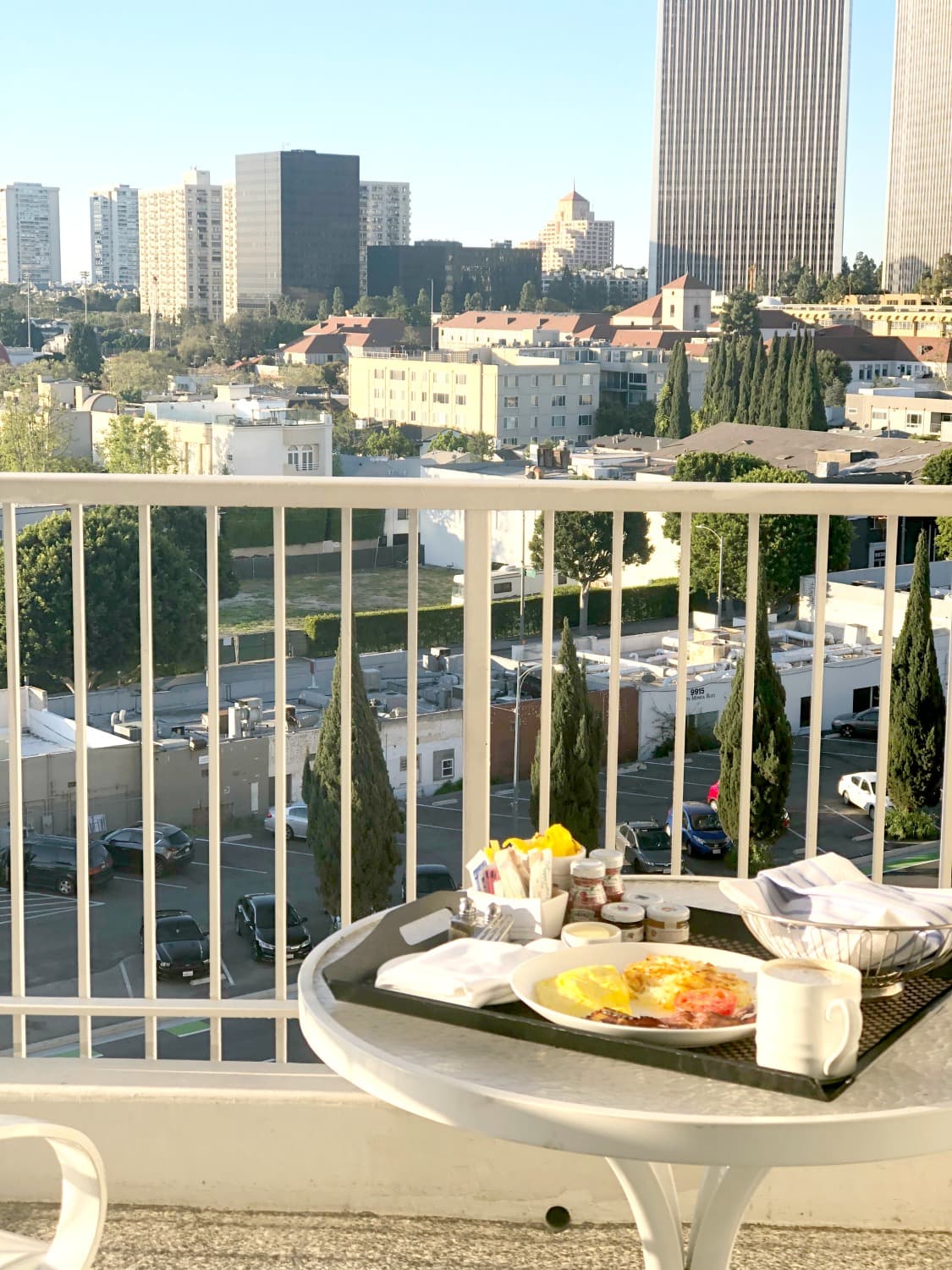 The first thing after arriving in California was to screen Missing Link. We traveled to the screening in style, aboard a Missing Link themed double-decker bus!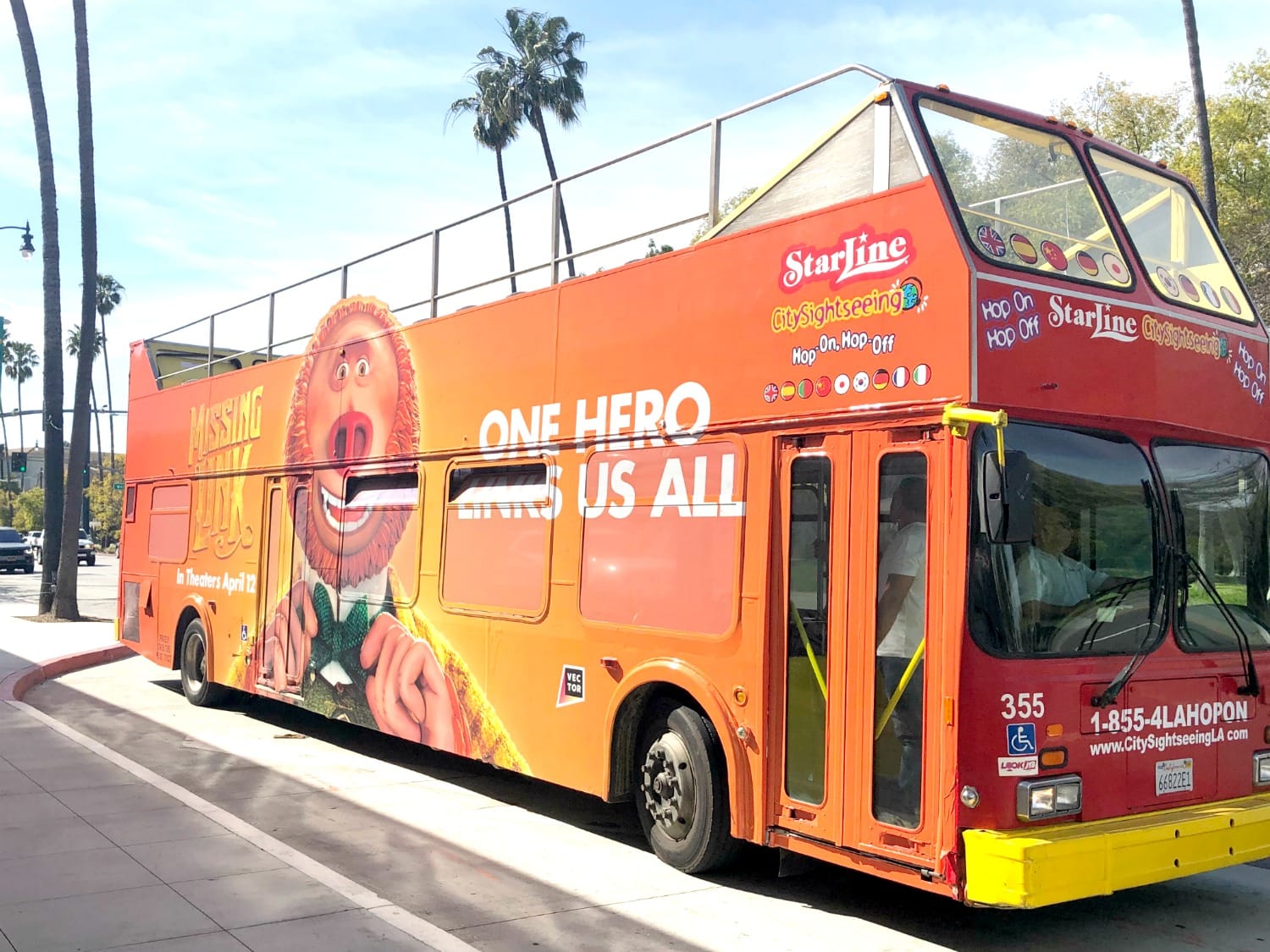 It was a beautiful day in LA, so this was the perfect way to travel to the theater!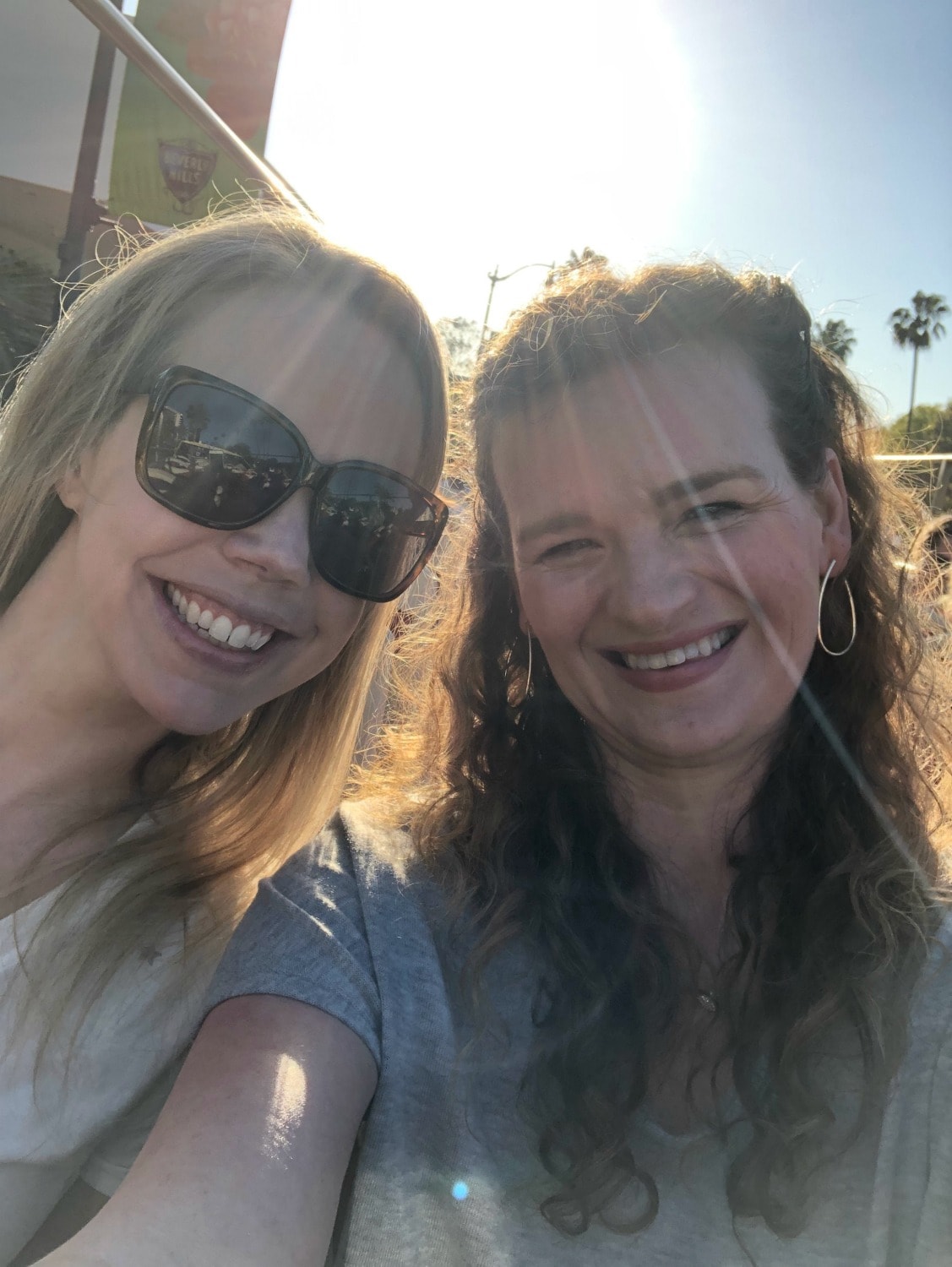 After enjoying a pizza dinner, we all sat down to watch the film.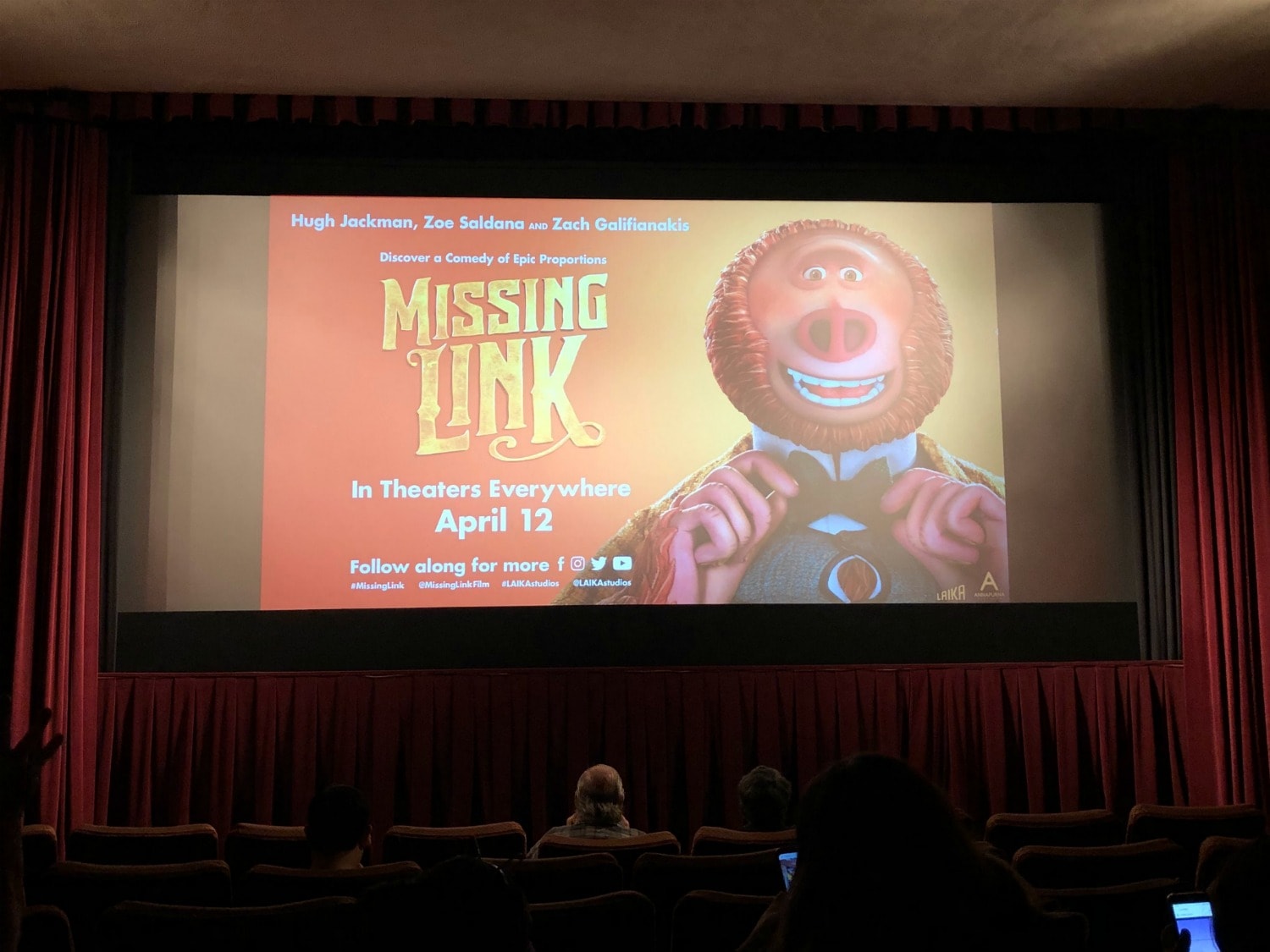 In case you haven't heard about the stop-animated movie starring Hugh Jackman, Zoe Saldana, and Zach Galifianakis here is a little synopsis.
Synopsis
This April, meet Mr. Link: 8 feet tall, 630 lbs, and covered in fur, but don't let his appearance fool you… he is funny, sweet, and adorably literal, making him the world's most lovable legend at the heart of Missing Link, the globe-trotting family comedy adventure from LAIKA. Tired of living a solitary life in the Pacific Northwest, Mr. Link recruits fearless explorer Sir Lionel Frost to guide him on a journey to find his long-lost relatives in the fabled valley of Shangri-La. Along with adventurer Adelina Fortnight, our fearless trio of explorers encounter more than their fair share of peril as they travel to the far reaches of the world to help their new friend. Through it all, the three learn that sometimes you can find a family in the places you least expect.
I will be posting a full, spoiler-free, movie review tomorrow, but I will say that I was pleasantly surprised by how much I enjoyed this film. It is a wonderful family-friendly adventure!
Missing Link Puppets
It's hard to imagine when you are watching the film that this is a stop-motion animated feature which means that these characters are actual puppets. While we were at the press event we had the opportunity to see some of these puppets up close.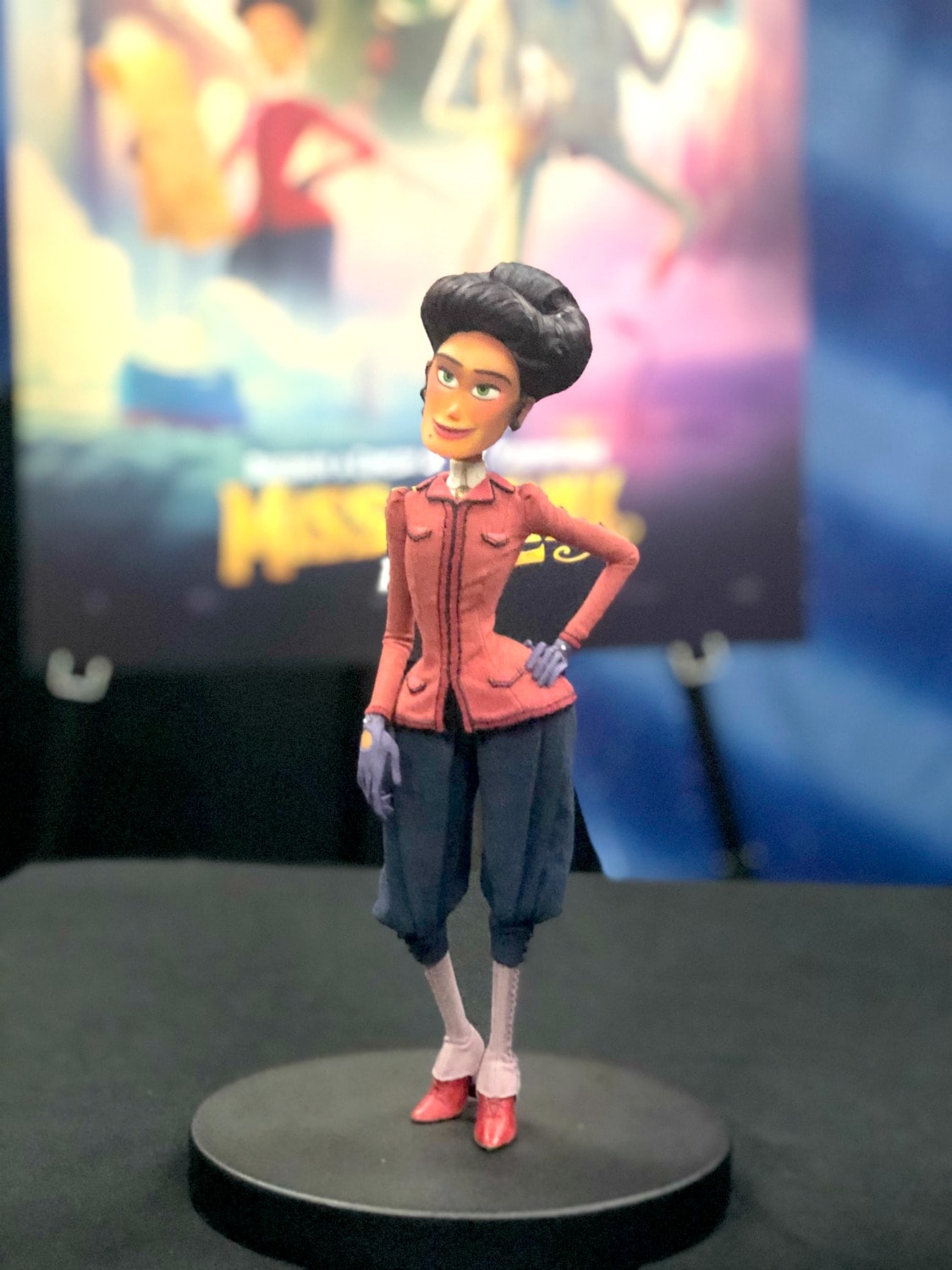 The details in each one of the characters are absolutely amazing! I can imagine that the ability to scale these puppets with their surrounding must be a very difficult task. Each frame of the movie has to be painstakingly shot with a still camera so each expression and movement needs to be precise. As you can imagine it takes a long time to film one of these scenes, but the result is worth it. I know that I will appreciate the movie, even more, when I see it a second time!
Missing Link Merchandise And Activities
Our press day started with a delicious breakfast and treats from Lolli and Pops. While we were enjoying our treats, we learned about some fun Missing Link themed books and activities.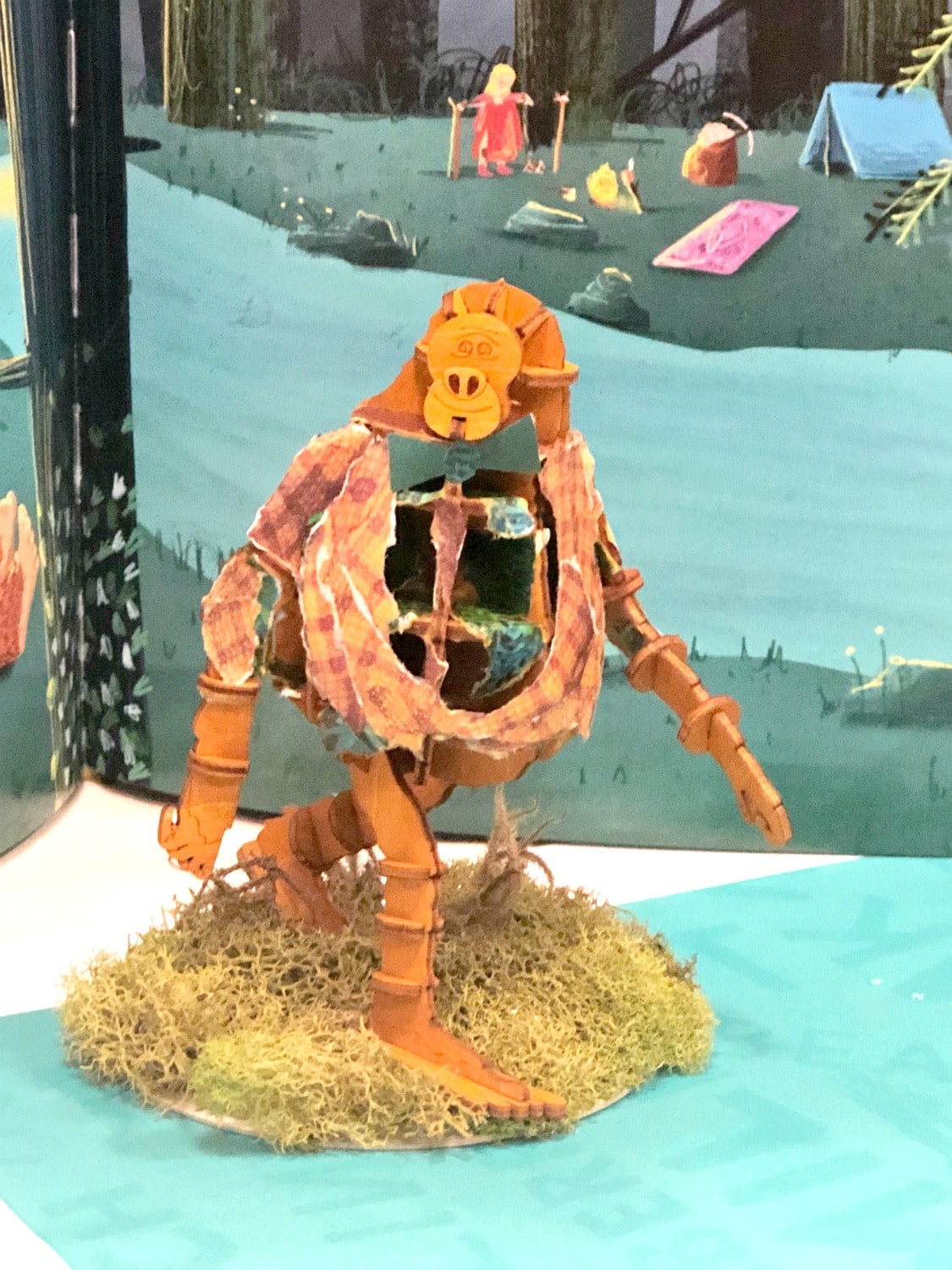 I brought home this awesome little Mr. Link Incredi Builds 3D wooden collectible that you build and put together like a puzzle. There was an artist at the event who painted hers and it was unbelievable. When I got it home, my son LOVED it!  He had it put together relatively quickly. I highly recommend these collectibles for kids who love to construct like mine! https://amzn.to/2D5LwJe
We were also given a copy of the book A Smile For Sasquatch by Steven Marten. This is an original story that was inspired by the Missing Link movie that is actually a prologue to the animated film so there are no spoilers if you haven't seen the movie yet!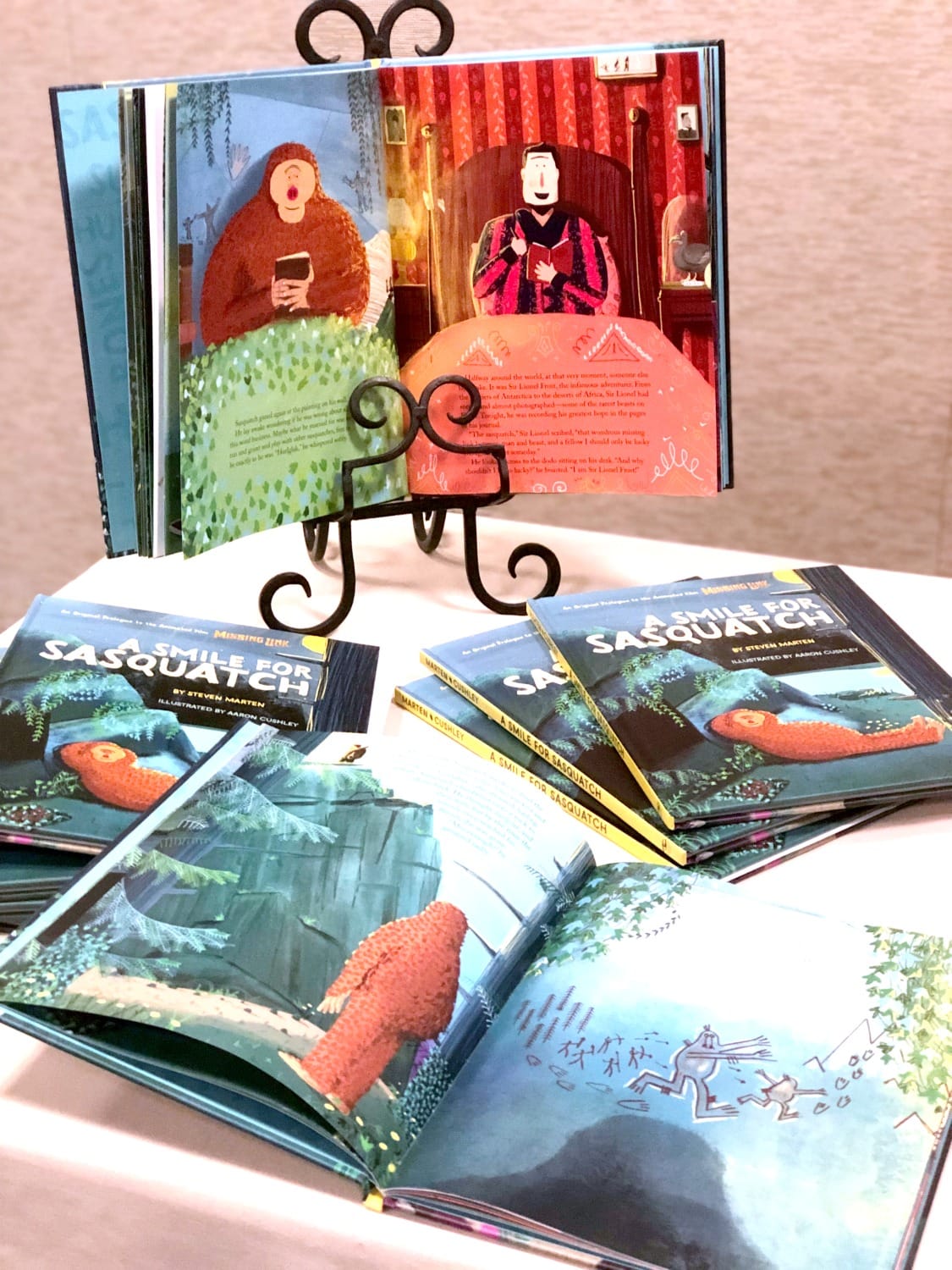 If you are a stop-motion fan, I would highly recommend you check out The Art of Missing Link that goes behind the scenes of the movie and offers some stunning artwork from the movie. I always enjoy looking at the artistry involved in making an animated movie.
I couldn't leave out my daughter and her love of all things stuffy related! I brought back a Susan stuffed animal with moveable arms that she instantly fell in love with!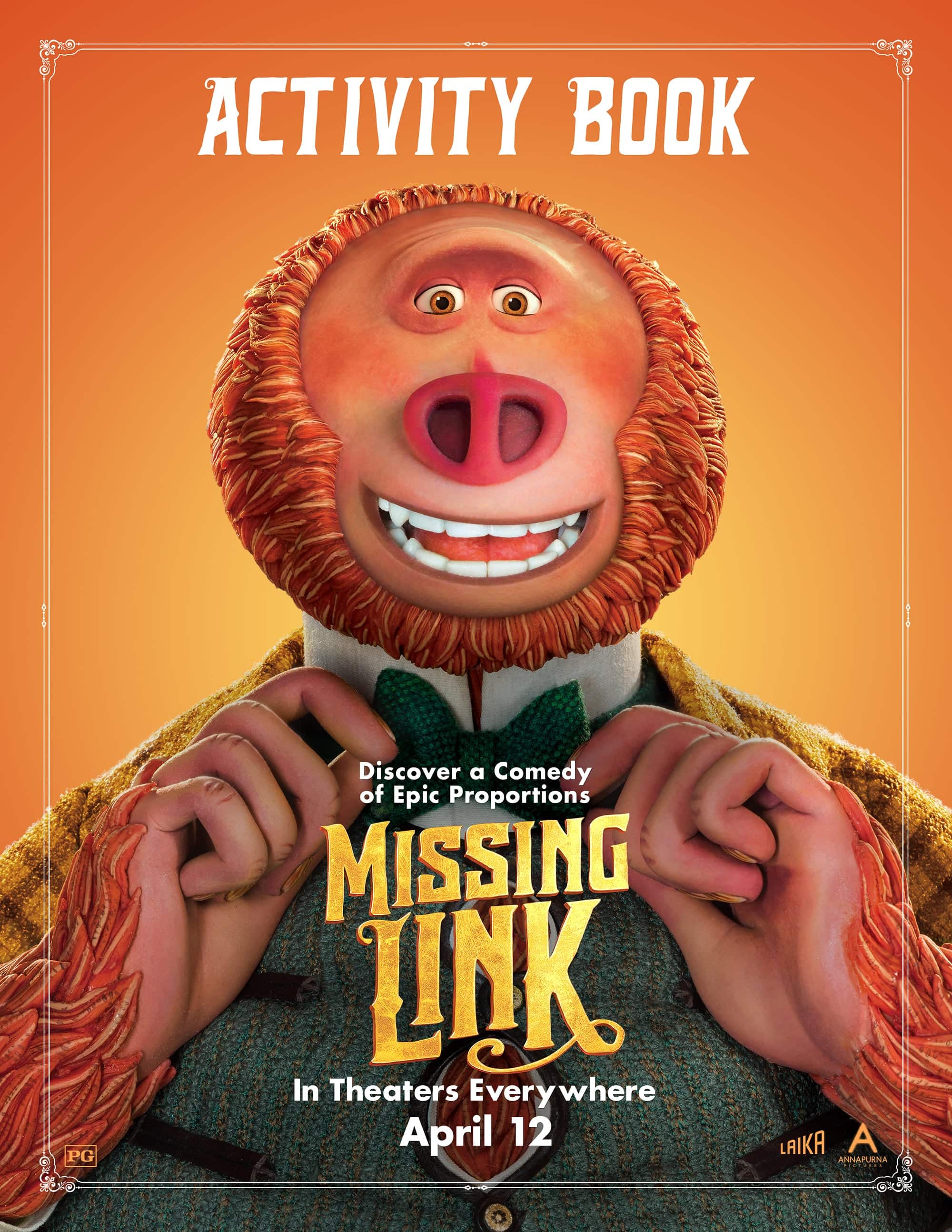 For some free printable Missing Link Activities, click the image above to download!
Missing Link Interviews with the Cast and Crew
The highlight of our press day was a chance to sit down and talk with actors Zach Galifianakis, Zoe Saldana, and Director Chris Butler.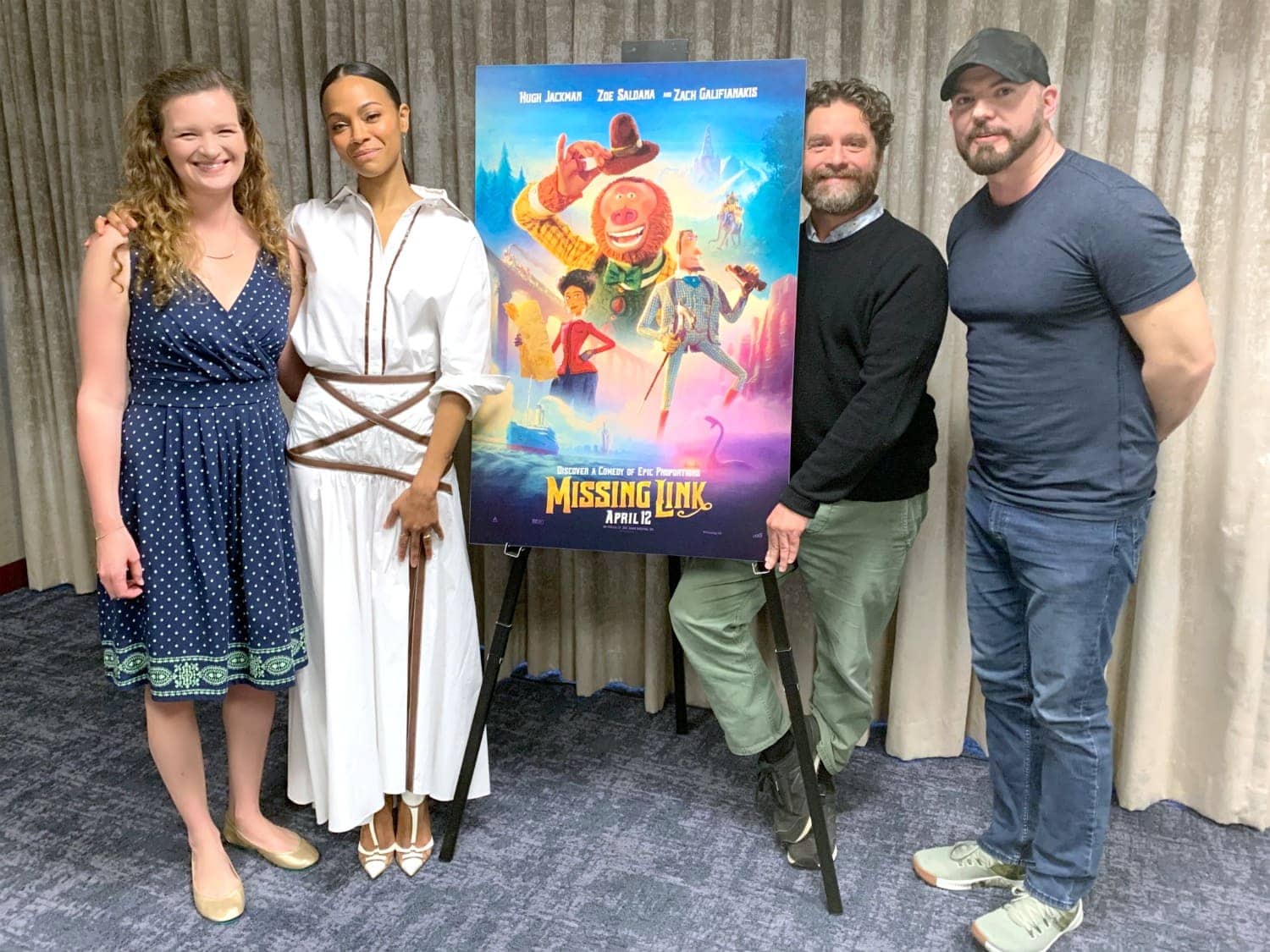 I am so grateful for the opportunity to talk with the people who make these movies possible. I had no idea that Chris Butler first thought up these characters over fifteen years ago!
You can read my entire interview here.
After we were finished with the interview we had some fun photo opportunities with some of the loveable characters from the film.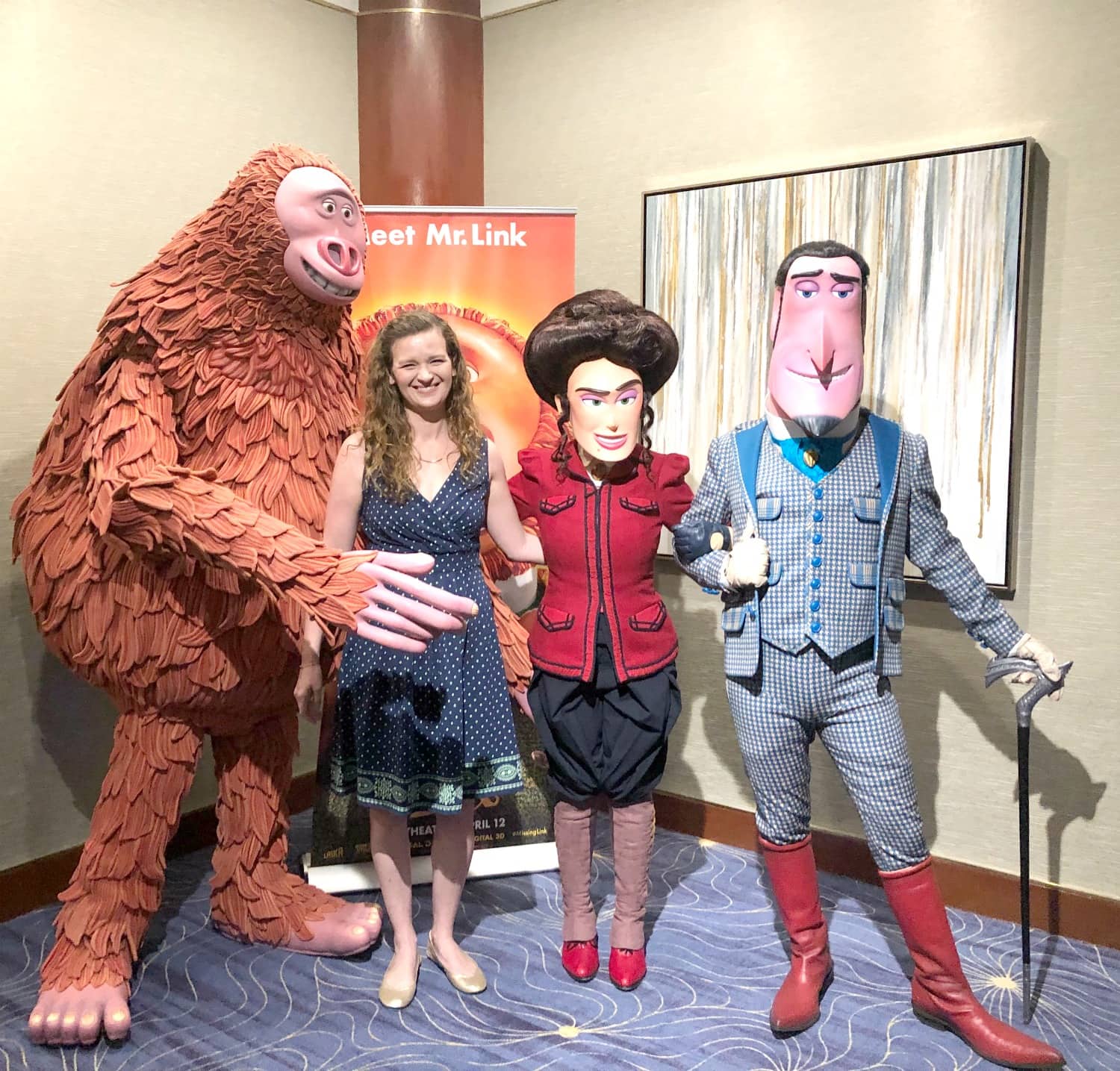 They even created a forest in the middle of the lobby!

Follow Missing Link for more fun Coverage
#MissingLink hits theaters everywhere April 12. Get your tickets now! bit.ly/MissingLinkTix
Stay connected about the movie by following the #MissingLink hashtag on all your social channels. You can also keep up to date by following Mr. Link, Sir Lionel Frost and Adelina Fortnight on their movie website and social handles:
Official Website: www.missinglink.movie
Facebook: facebook.com/missinglinkfilm
Twitter: twitter.com/laikastudios
Instagram: instagram.com/missinglinkfilm
For a fun behind the scenes look at the puppets and sets used in Missing Link be sure to check out my friend Keri's behind the scenes tour of LAIKA studios and don't forget to check out my interview with actors Zach Galifianakis, Zoe Saldana, and Director Chris Butler.
Stay tuned tomorrow for more Missing Link coverage leading up to the premiere on Friday!