Its that time of year where I am stalking the Internet looking for the perfect holiday card for 2014.  So many of the holiday card sites show the same design tweaked just a little each time.  I want something unique and modern, and when I found Minted, I knew I found something special.  Minted is not an ordinary stationary and gift store.  They choose their designs from independent artist from around the globe.  Customers choose their favorite designs and that is what makes in into the marketplace.
Minted's community of independent artists and designers are located in 48 states and 43 countries. They are illustrators and textile designers, painters and packaging designers, marketers and stay-at-home moms. Some have design degrees, and others are participating in Minted competitions to learn design for the first time. They share a deep love for creative expression, personal development, risk-taking, and most importantly, paying it forward by helping each other.
These designs are as unique and modern as we are!  I have been very impressed with the wide selection.  Take a look at some of my favorites: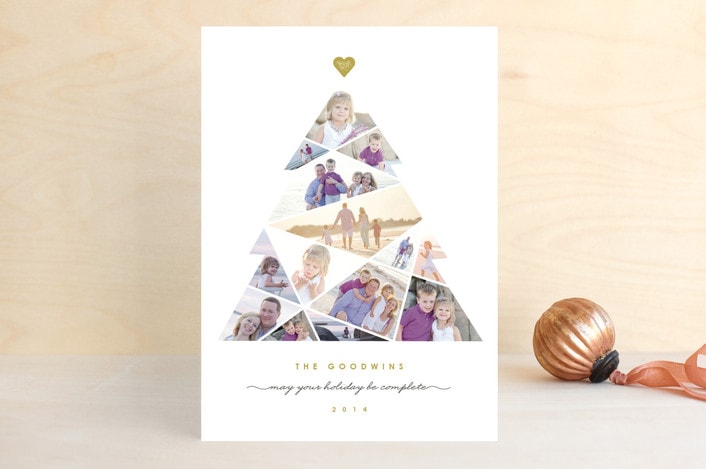 I think that this is my current favorite. I am leaning toward this design for our holiday card this year.  You can even customize the foil accents in the color of your choice.   It is beautiful!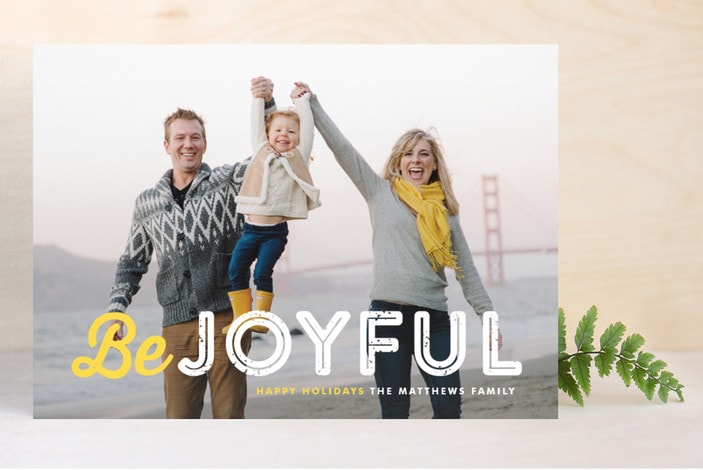 The simplicity of this design makes it modern and fun.  If I can find the perfect pictures we may go with this one!
If you send out a family letter with your cards, you may want to check out this unique card: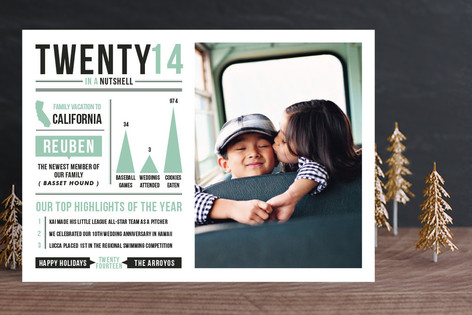 It is 2014 in a nutshell!  You can tell all about the highlights of the year and include a family photo in one card.  I haven't seen anything like it!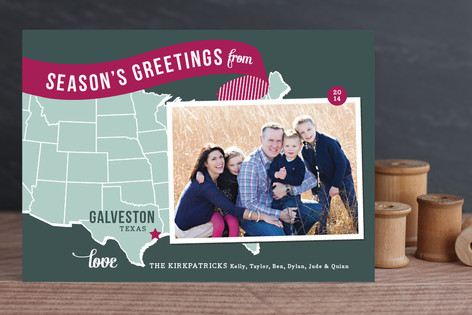 I love how this card is personalized with the city and state that you live in.  It is perfect for those of us who send out cards throughout the US or abroad.
Finally, I thought this card was perfect for those who are celebrating a new addition to your family in 2014: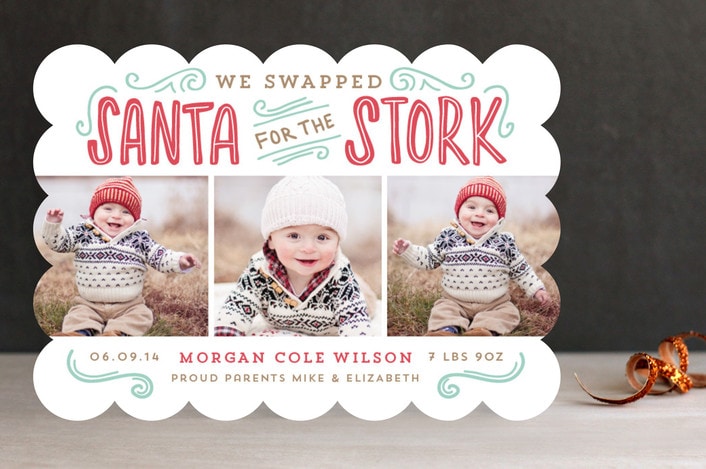 In addition to fabulous holiday cards, Minted also has some amazing personalized gifts that would be perfect for gift giving this holiday season including ornaments, prints, and even amazing fabrics.  You must check them out for your holiday cards and gifts.  You will not be disappointed.
Win It
One (1) lucky reader will win a $100 Minted Gift Code!
Must be at least 18 years old.  Giveaway ends midnight on November 30th.
a Rafflecopter giveaway

A huge thank you to Minted for giving our family a gift code in exchange for this feature.  All opinions are 100% mine.