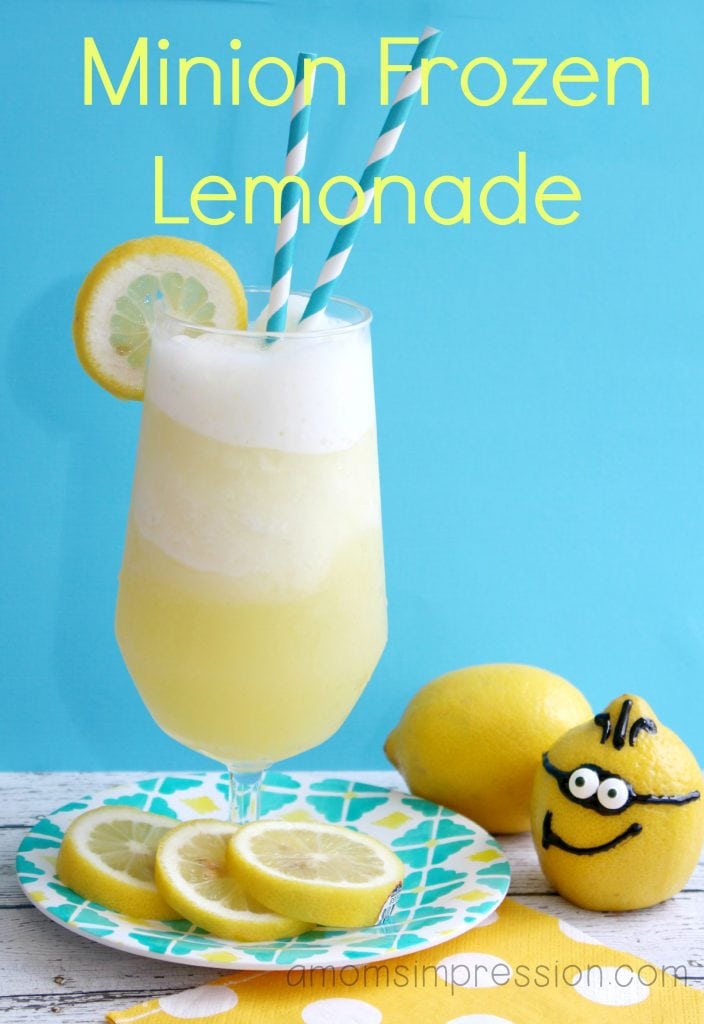 When it hasn't been raining, it has been an extremely hot summer.  We have been finding ways to keep cool around here and my kids' favorite ways so far is enjoying cool, frozen beverages.  Who doesn't love hanging out by the pool with a frozen lemonade?
Have you watched the new Minions movie yet? What can I say, I am slightly in love with these little yellow Minions.  In addition to my Minion Rice Krispie Treats, I now bring to you a refreshing Minion Frozen Lemonade that is perfect to enjoy this summer.
Minion Frozen Lemonade
This recipe will yield 5 cups of frozen lemonade
INGREDIENTS
5 lemons, juiced
5 cups iced cubes
3/4 cup granulated sugar
DIRECTIONS
1.  Juice the lemons and add the juice to a blender.
2.  Add the ice cubes and sugar.
3.  Blend until a frozen, slushie consistency.
4.  ENJOY!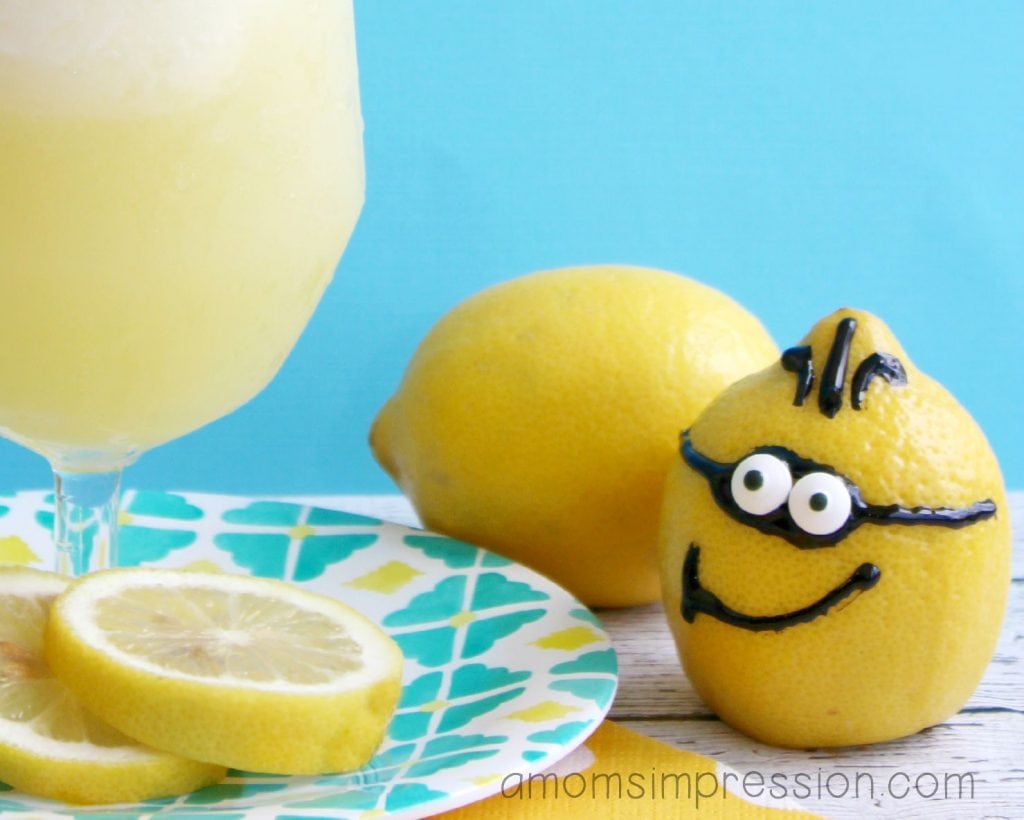 What are some of your favorite frozen drinks for summer?