This post is sponsored by Family Dollar
Memorial Day has always been a time when I think about my two grandfathers.  They both served in the military and while they are no longer with us, I like to take the time to celebrate. Memorial Day marks the beginning of the summer for our family.  The neighborhood pool makes its yearly debut and it is the official kick-off to the backyard barbecues. My family and I love to host friends and family during the summer months.  I thought it would be fun to get a little patriotic and create a fun Memorial Day snack table for the occasion.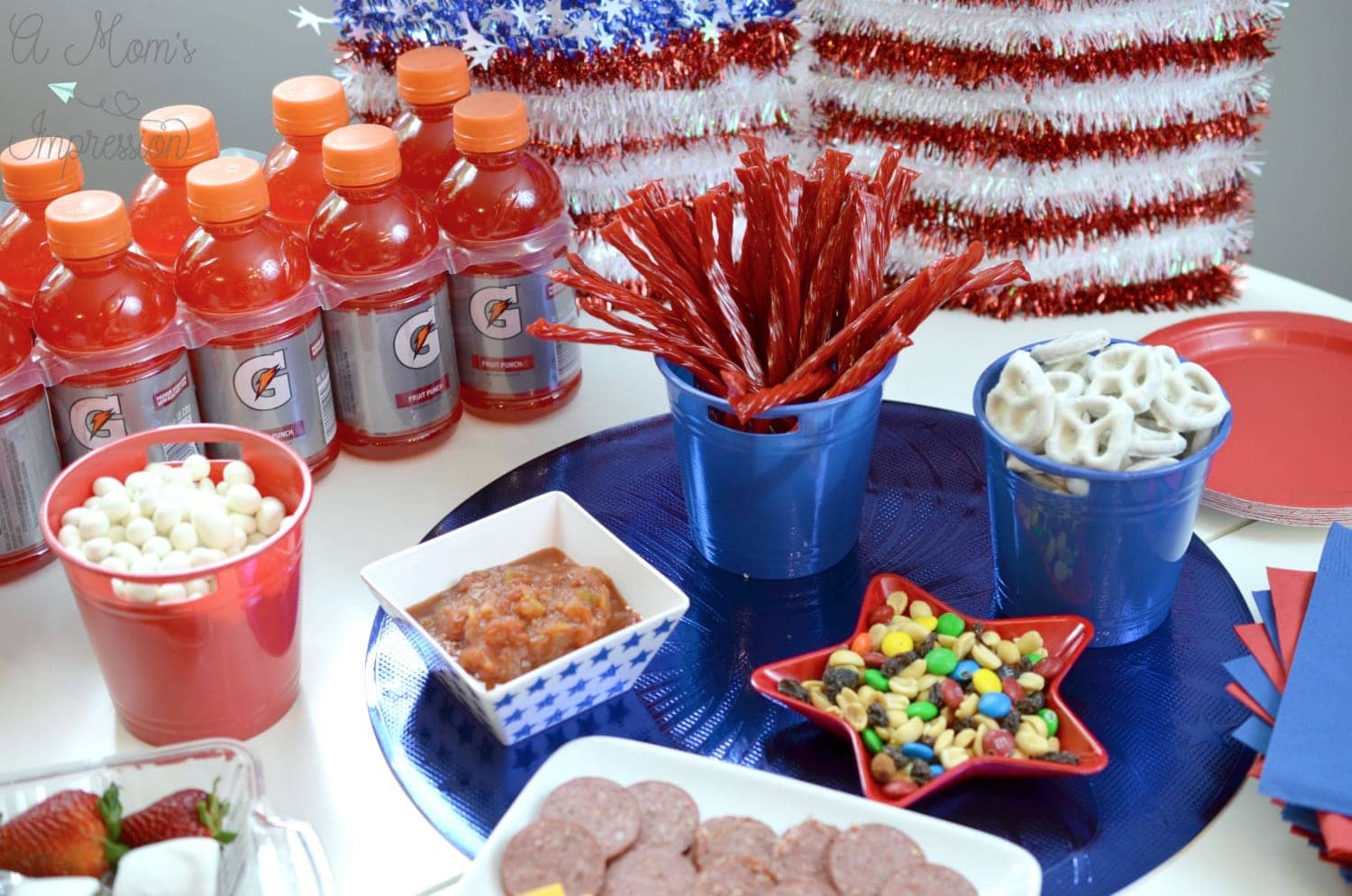 Family get-togethers are a wonderful way to remember loved ones and celebrate the family that we still have.  We normally fire up the grill on our backyard deck and cook out some steaks or burgers. I like to have a snack table inside for everyone to munch on while they are waiting for the burgers to come off the grill. For Memorial Day, I decked it all out with red, white and blue!
Memorial Day Party Ideas
I was able to gather some great items that I needed from Family Dollar.  I find the neighborhood location and the value for all the everyday items that I need a real asset when it comes to my Family Dollar store.  Family Dollar offers a little bit of everything and has a wide array of merchandise for the whole family ranging from household cleaners to name brand foods, from health and beauty aids to toys, from apparel for every age to home fashions.  You can find just about anything that you are searching for and get a great low price at the same time.  When I went shopping for Memorial Day I picked up shoes, snacks, decorations and some fun outdoor toys!  I was very glad to only have to make one stop for everything that I needed.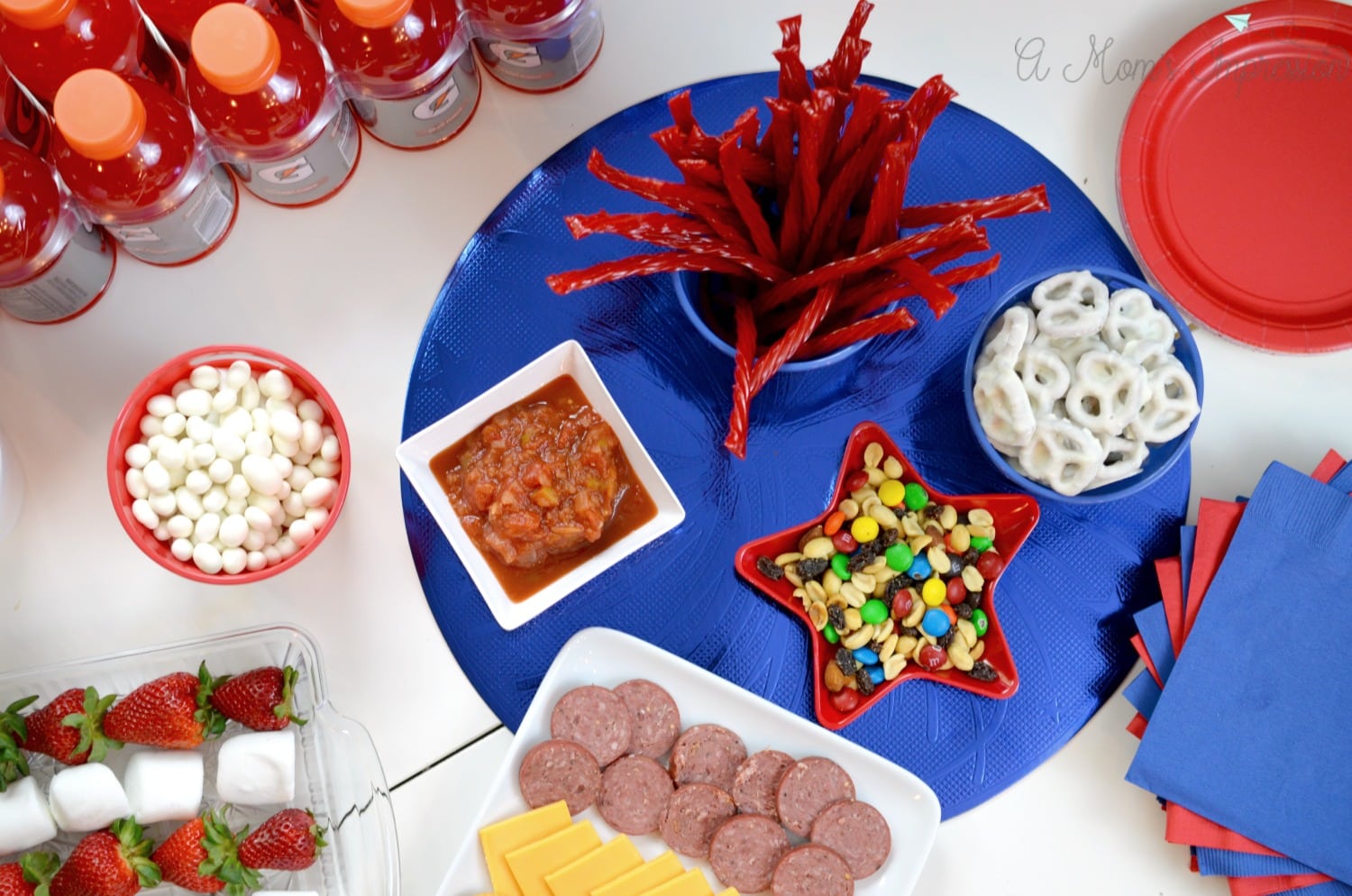 Family Dollar has a nice assortment of summer barbecue and Memorial Day items.  I found some fun little buckets that worked really well for some of the patriotic treats. The buckets came in a package of three and were an amazing deal!  I know that I can use them year round as well, so I stocked up.  I also found this plastic, decorative tray that looks great yet could be disposable if you brought it to a potluck this summer.  It was the perfect size to make an American flag out of fruit and marshmallows.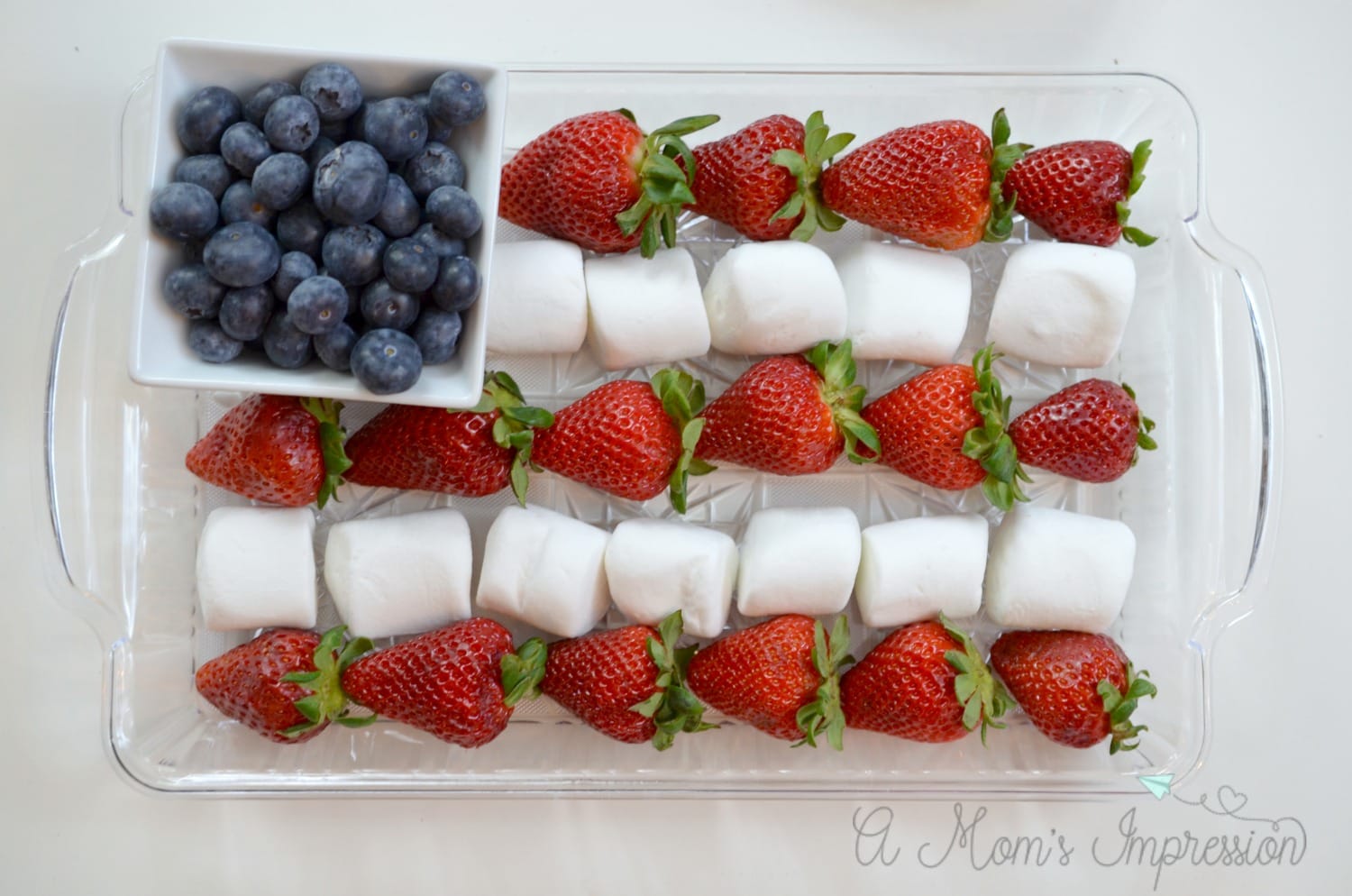 You could do so much with this patriotic theme.  I tried to find as many red, white and blue items that I could for the table.  I was able to get almost all of the snack items from Family Dollar. I had some fruit, sausage, and cheese at home already, which I also added to the snack table to make it perfect for the party!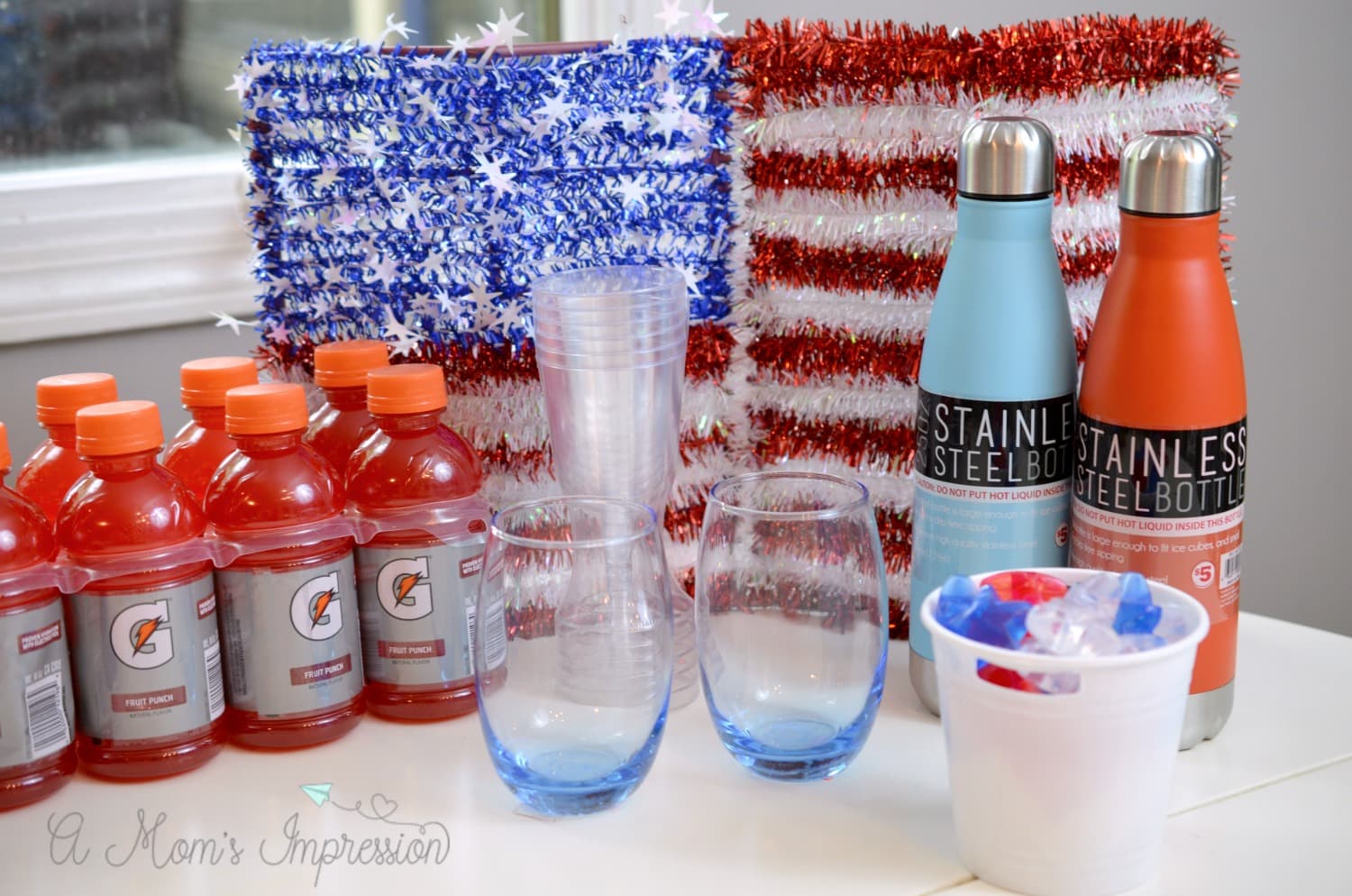 I also found some great red, white and blue drinkware that will make my Memorial Day party even more festive.  These stainless steel bottles are great for either a hot or cold beverage.  I found these beautiful drinking glasses that had just a hint of a blue tint to them. Family Dollar also has disposable fluted drinking cups that I know the kids will love to use for their punch.
I even found these patriotic reusable ice cubes that are perfect for the party!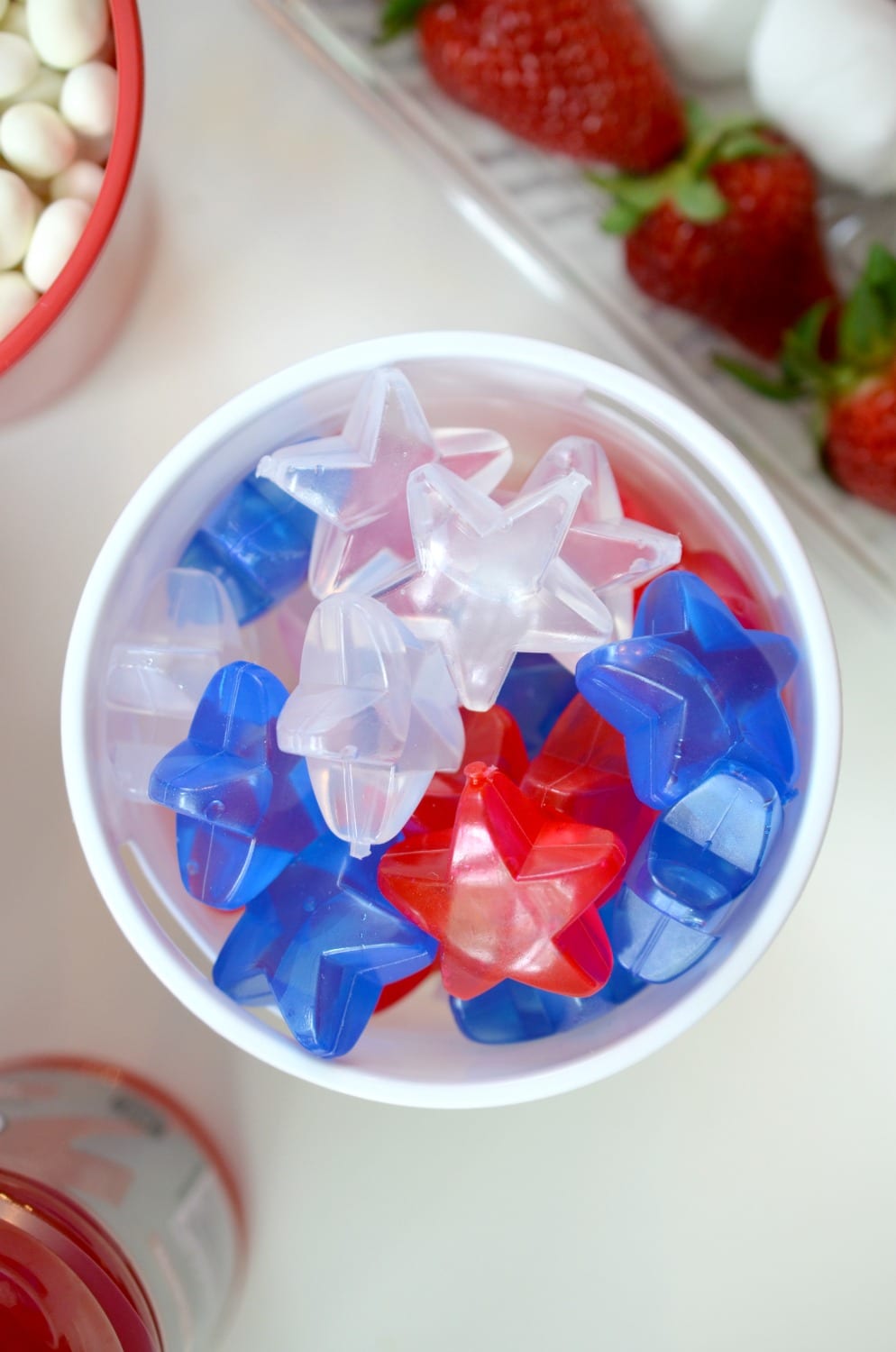 While you are there, be sure to keep an eye out for patriotic themed decorations as well.  We loved the curvy flag that I used for the table and we also got this scalloped flag banner that we hung from the window to the outside!  Patriotic decorating has never been easier!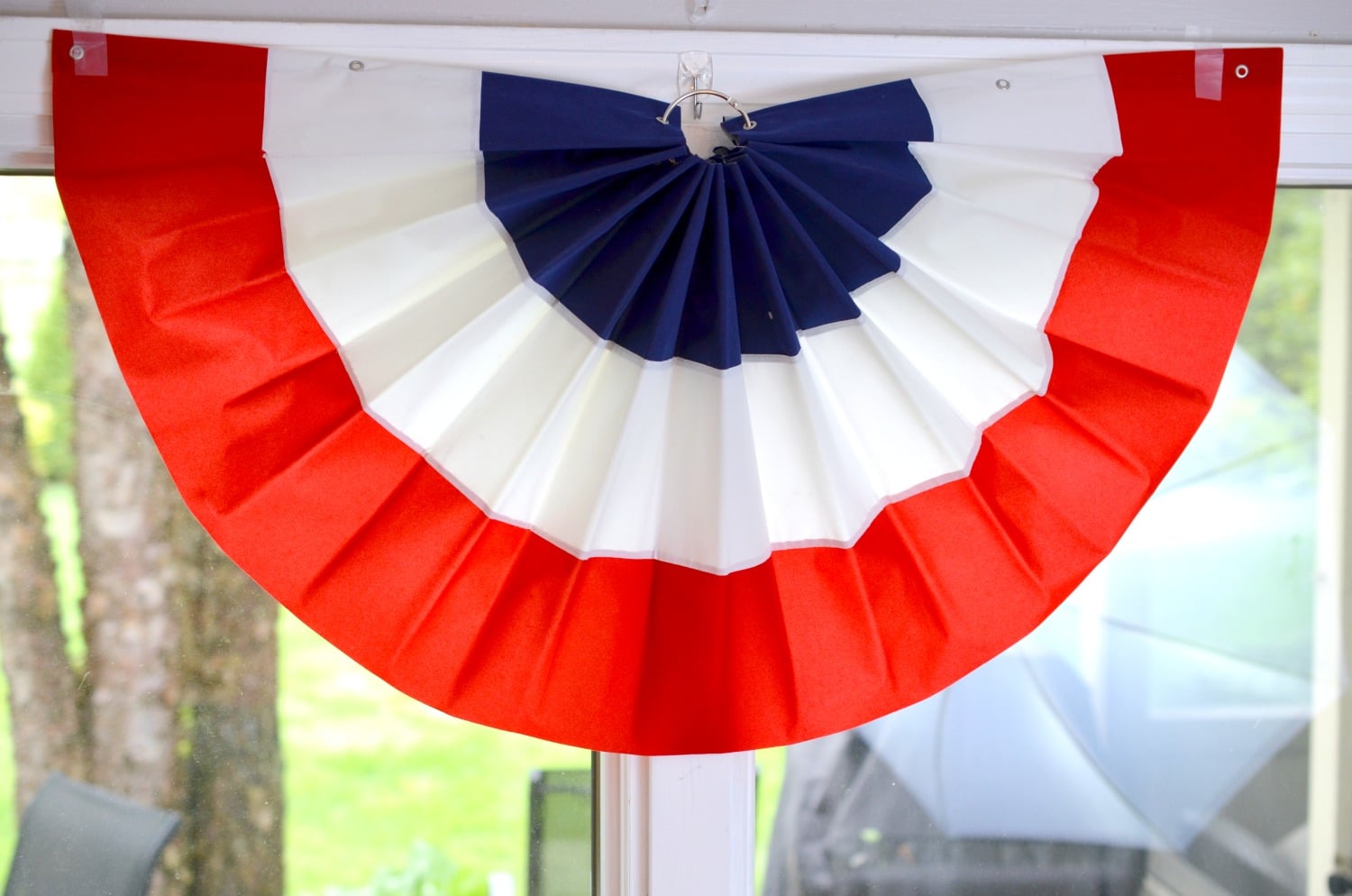 I am so excited for my family to check out all the great finds I found at Family Dollar and to celebrate the beginning of summer with us!
Family Dollar is the place to go for every day low prices. Be sure to also check out Smart Coupons for even more savings. To find a Family Dollar store near you, use this store locator.
For patriotic fun, be sure to check out these red, white and blue hidden star cupcakes and these patriotic strawberries!