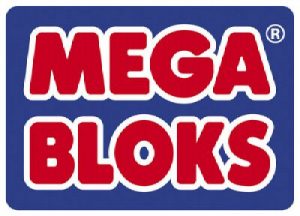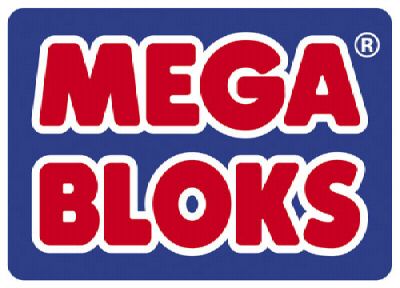 My husband can't wait for TJ to be able to play with micro blocks with him.  While he is a little young yet, TJ loves to build things.  He can build an amazing tower out of cups, and he can build a mean robot with his large Mega Bloks. In a couple of years he is going to be ready for the micro blocks sets like Legos and the new Blok Squad playsets from Mega Bloks.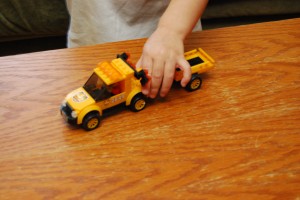 Blok Squad buildable playsets introduce kids to everyday heroes with themes such as fire patrol, police, and construction. Blok Squad is perfect for kids, ages 5 and up, who have transitioned from mini blocks to micro blocks and are ready for more detailed builds. We were sent the construction playset that includes 395 micro blocks.  With this set, my husband was able to build three different construction vehicles for TJ to play with.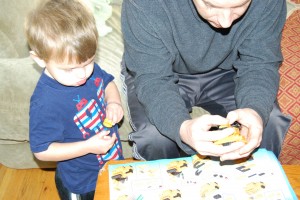 The pieces came in several bags.  For the life of us, we couldn't figure out how they were separated.  The hardest part of building the vehicles was finding the right pieces to go.  I have had a lot of experience with Legos in my classroom and often this is the hardest part of building any of the projects.  The first vehicle (the 4×4 truck) took my husband a little while to build.  TJ was really excited watching my husband put it together and really wanted to help, but he is just too young to put the small blocks together and would get frustrated.
When the first truck was built, TJ played with it for hours.  I appreciated that the truck was able to be played with and not just for looks.  Unfortunately, TJ brought the truck over to his cousins house where they played with it and took it apart and lost some of the parts to it.  In a few years when he is a little older, he is going to have a lot of fun putting playsets together like this one.  My husband enjoyed himself, and built all three sets over the course of December.  I think that your never to old to play with micro blocks!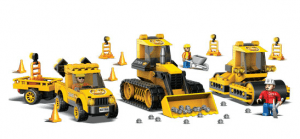 There are several different micro blocks playsets from Mega Bloks available online and in stores nationwide.  Be sure to visit Mega Bloks' website to learn more.  The Construction Site playset retails for just $19.99!
This review is made possible by Mega Bloks in conjunction with Child's Play Communications. I was not compensated for this post other than a product sample for review. All opinions are 100% mine.