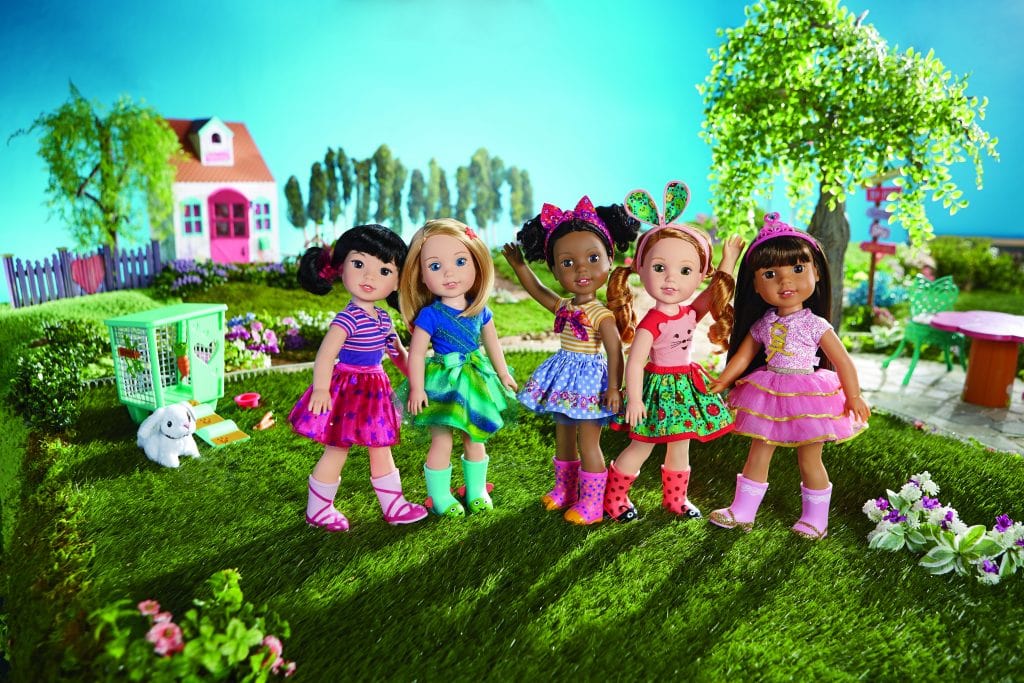 American Girl is one of our favorite brands.  I have written about my love for these precious dolls in the past and now I can add some love to it with a brand new line up of dolls, the WellieWishers.  The WellieWishers are friends Willa, Kendall, Ashlyn, Emerson, and Camille who imagine and play in an enchanted neighborhood garden supervised by Aunt Miranda. Through their heartwarming and humorous adventures, the WellieWishers help a girl to learn how to "stand in another person's wellies" to discover the skills of empathy, kindness, and compassion that will help her be a good friend.  They are created for girls ages 5-7.
But that's not all!
Available through American Girl channels on June 23, the line will include the first-ever animated series based on the WellieWishers characters!  That's right girls, there is going to be an animated series created about these adorable friends.  Not only the series there will also be digital play experiences, early chapter books, and garden-themed accessories that help bring the characters and their stories to life for young girls.  Of course there will also be the dolls themselves. The WellieWishers line includes 5 adorable 14 1/2-inch dolls that retail  for $60.  These girls are already available in American Girl store nationwide.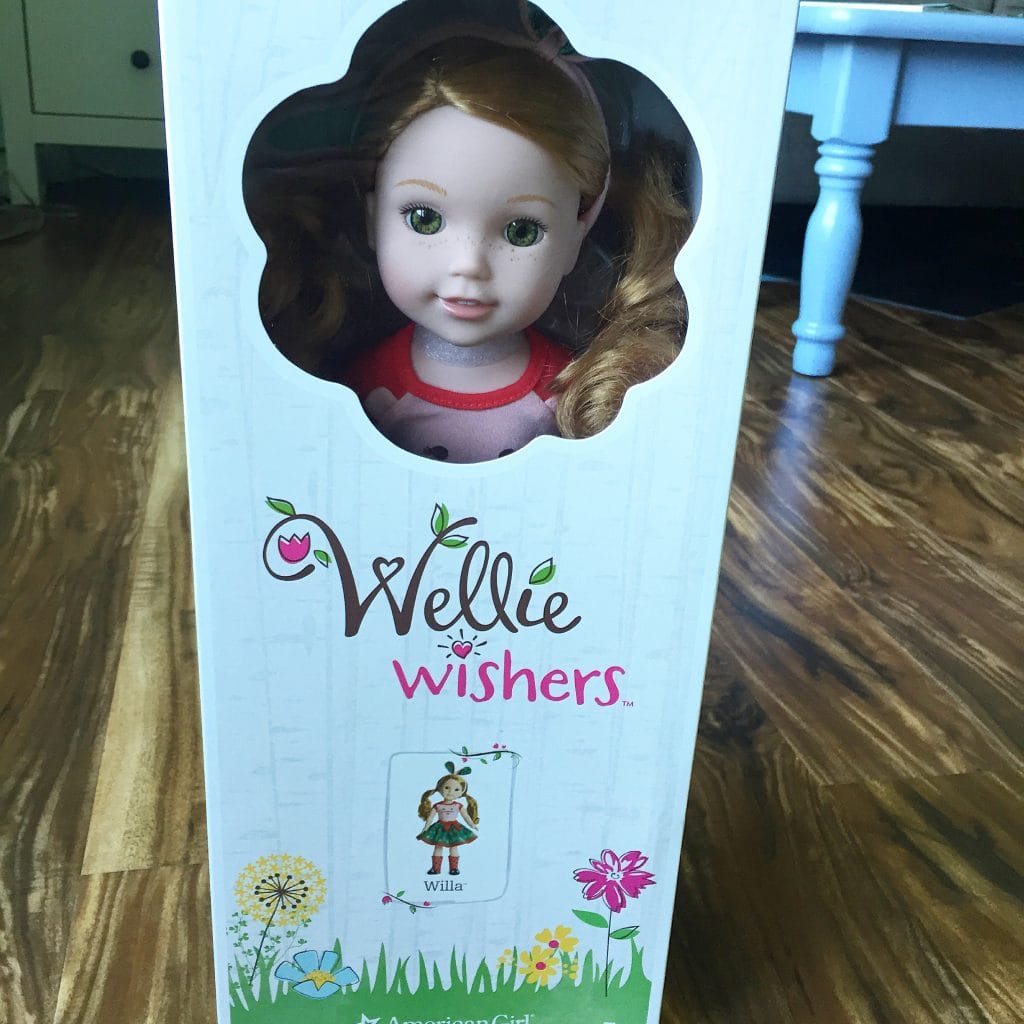 We were recently sent Willa for Caroline to enjoy!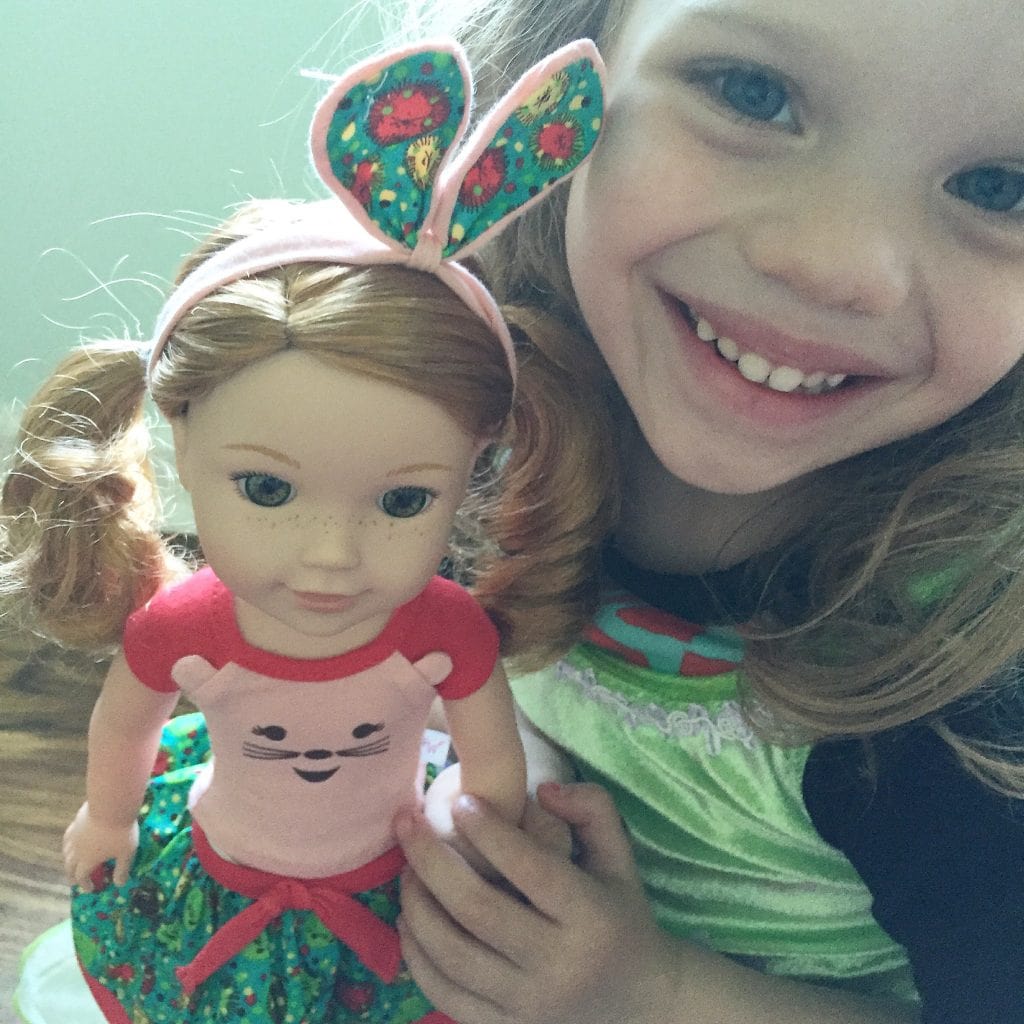 I chose Willa because she has many of the same characteristics that Caroline has.  Willa loves animals. She even comes with an adorable hedgehog shirt.  She's sure to be the first one up a tree—and the last to turn away a furry friend. She has hazel eyes and silky strawberry-blond hair in long pigtails that can be brushed and styled and she has a headband in the shape of bunny ears. I adore her freckles running across her face.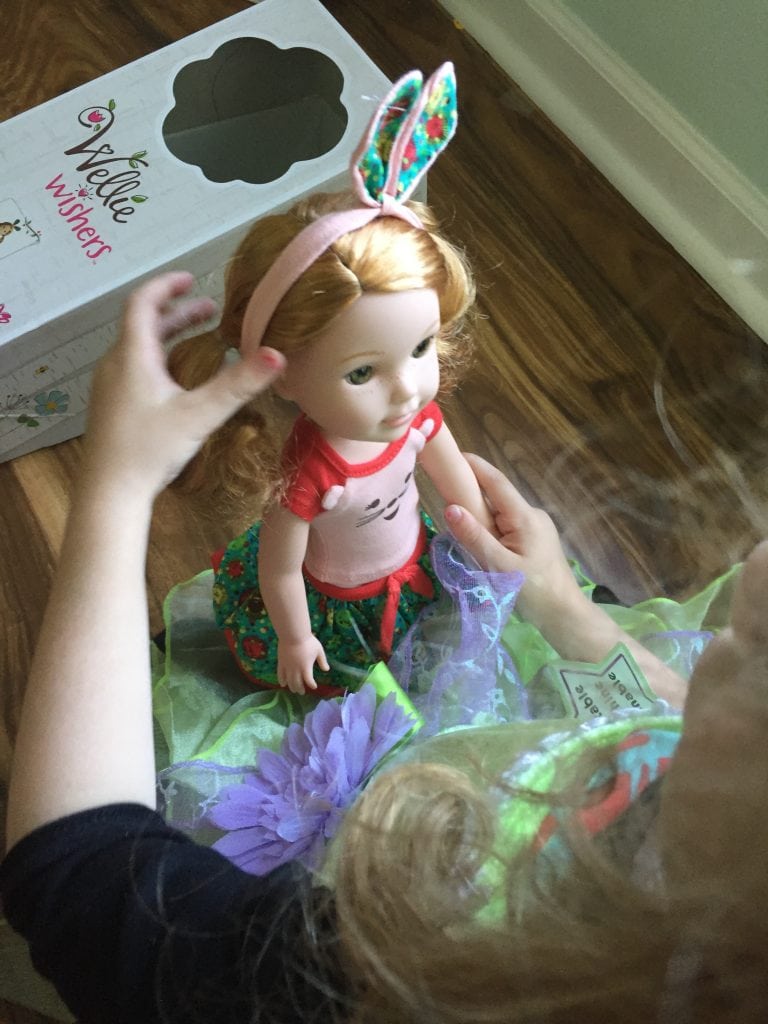 I love that her entire body is made out of plastic.  Caroline is at that age where her dolls go everywhere with her.  She loves her Bitty Baby but she gets upset when she can't bathe her or bring her into the pool.   Willa will give her the opportunity to do that.  So far Willa has been a delightful addition to Caroline's growing collection of dolls.  We can't wait to get some more outfits for her since she doesn't fit in our current collection.  I am sure we will be adding one of her sweet friends here soon!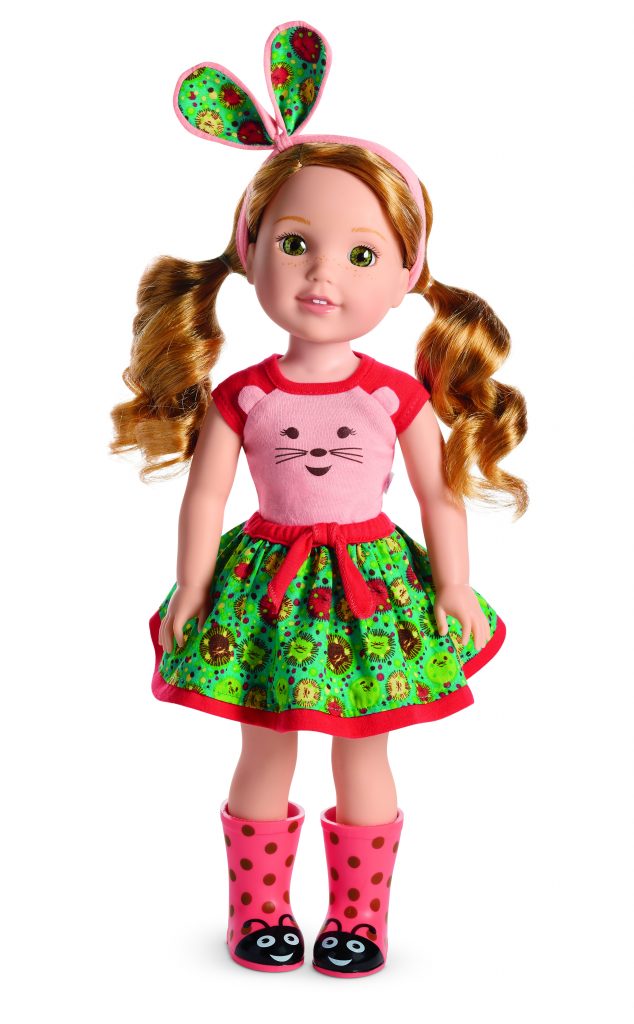 Willa's outfit is adorable with her little ladybug rain boots.  There is a little girls version of her outfit so that you can match your doll.  It is adorable and I can't wait to get it for Caroline!
You can find all of the WellieWisher dolls at American Girl Stores.  Be sure to check out the animated series as well!
A huge thank you to American Girl Dolls for sending us our new family member Willa!