***SPOILER ALERT***** 
If you have not seen FROZEN yet, what are you waiting for?  Seriously, if you haven't  seen the movie please go see it and then come back and read this post.  There are  major plot twists reveled in this interview!
From the moment I first met Santino Fontana I knew why he has played two different princes within the past year. To say he is charming is an understatement.  He was kind enough to sit down with 25 bloggers last month at the #DisneyFrozenEvent and talk about his role as Prince Hans in FROZEN.
Your character has a twist that one would not see coming.  Did you know it was coming when you first started? 
Yes, I mean, not initially, not in the audition process, I didn't.  Four years ago, I initially auditioned for the part of Kristoff when he was supposed to be a tour guide of a place called Mistletoe.  Then I was told that they scraped the movie.  I knew Chris Buck (Director) liked me. I came back 2 years later to audition for Hans.  At that point the description was more almost Gastonish (Gaston in Beauty and the Beast), in a way.  And then  it changed.  They were aware that they wanted some big twists to come. Eventually that was part of the audition process.  So I knew that would happen, but I didn't know how.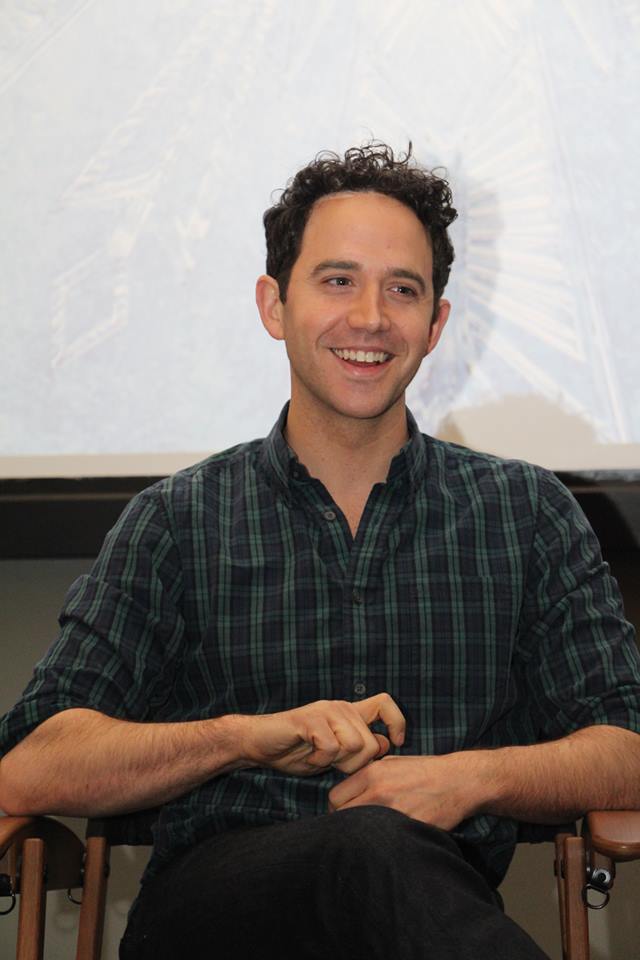 Is there anything you did prior to the twist, because no one saw it coming?  Are there any clues that could give the twist away ahead of time?
With any of these characters that are not what they appear to be, which almost everybody in this movie is, everyone starts as an outsider, really.  We don't know where Elsa's coming from.  We don't know where the Duke of Weselton is coming from.  We don't really know where Kristoff is coming from.  Everybody has that. I think what is a great testament to what Jenn wrote, what Chris directed and Peter worked on, it's all in the writing.  You just have to do what's in front of you.  Whatever needs to be revealed ,whenever it needs to be revealed, is taken care of.  You just have to play the scene as honestly as possible. It's so great when you're an actor and you feel like you've been taken care of by what's on the page, then you don't have to like cover things up or fix something.  And, if you do go back and watch, I think you would start putting pieces together, we very specifically didn't want anyone to know a second before it happened.
How many hours did you spend recording  your character?
It was five days, five days of recording and, you know, in five days in a Broadway show you've done eight shows, so it's kind of nutty!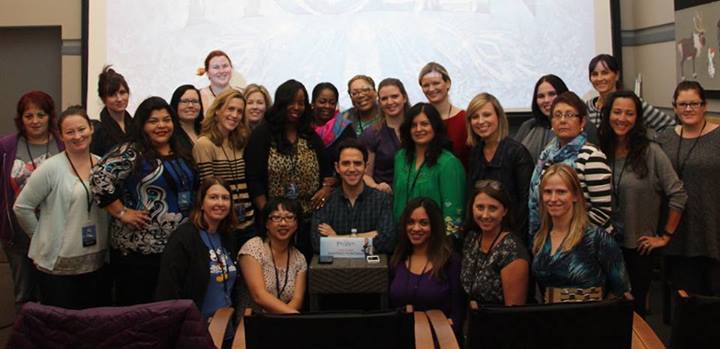 Would you prefer to date Anna or Elsa?
No, that's tricky.  I like Anna a lot. I feel like Elsa, there's too much going on there.  That is too complicated.  I'm sure there's someone out there for her, but I don't know who.  I mean, you've got the magic stuff and then she's got some emotional stuff that she's not that eager to look into it.  I like her, but I'd want to be friends with her out of fear that she would like make me freeze if I upset her.  I would go with Anna. Yeah, definitely, definitely.
 How did you start your Broadway career?  Were you in elementary productions?
I forced my family to do a Thanksgiving play in our garage, and I was the turkey in pre-school.   I did kind of always do it.  I also played baseball.   I was a big baseball player.  I always did both.  I always liked bringing people together and telling a story that kind of united them.  That's kind of always been me ever since I was a little kid, but I don't think as a preschooler I thought ah, I want to be an actor. No, it was like this is fun.
Why did you want to be a voice character for a Disney animated movie? 
'Cause I would be a doll.  No, that was a surprise.   I loved Aladdin as a kid and I remember seeing all those movies.  I remember the day  me and my family and my family's friends, we all went to see Little Mermaid.  I remember going to all those great Disney movies and being obsessed with them.  I remember being obsessed with Robin Williams in Aladdin.   The idea to be a part of that family is so exciting.
What's your favorite scene in the movie?
 I love Josh's song sequence, his dream sequence.  That's just kind of like the best of everything.  It's great writing.  It's a great performance. Of my stuff,  I like that scene that Spoiler Alert scene, because of the reaction people give. Last night was the first time there was a lot of kids in the audience . It was the first time I heard people clapping at my demise. It was a little off, it was almost like okay, come on.  He has feelings too.
A huge thank you to Santino Fontana for taking time to meet with us and talk about his character Prince Hans.
FROZEN is in theaters now!  For more FROZEN fun see my interview with Kristen Bell, the voice of Anna!