Meet Ballet Cat- Adorable Children's Books. There is a new cat in town and my daughter has fallen hard for her.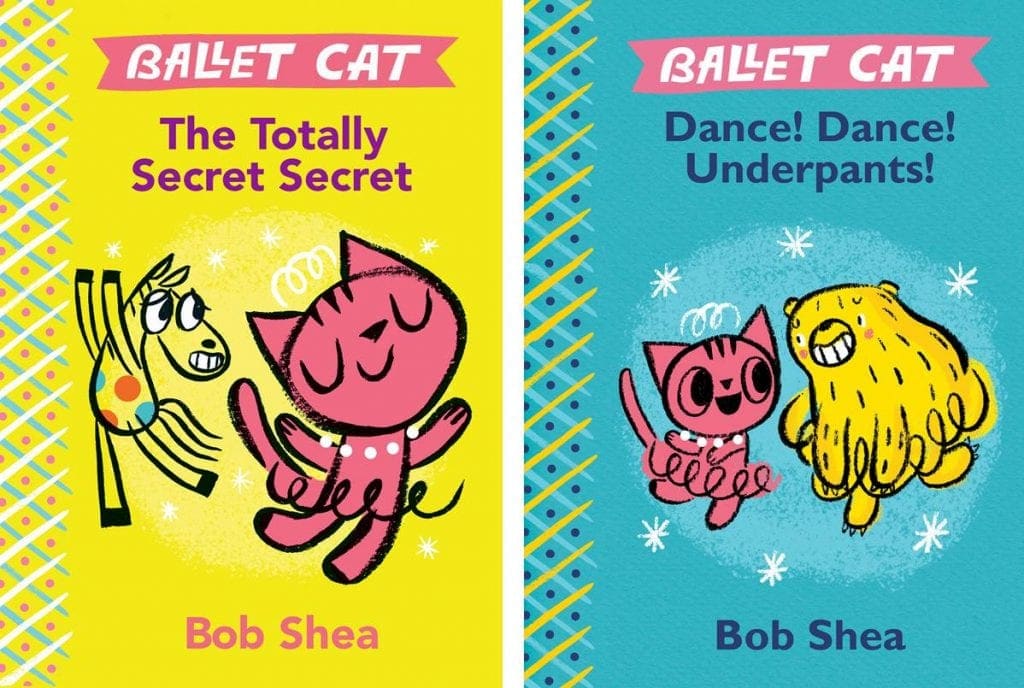 Meet Ballet Cat
Adorable Children's Books
Caroline is starting her first dance class in a couple of weeks.  When we got these two new Ballet Cat stories from Bob Shea, she immediately wanted us to read them to her every single night!
I mean, having your daddy read the words underpants to you is absolutely hilarious to any three year old girl.  I have to admit, I kinda fell for Ballet Cat too.  Bob Shea brings a fun and silly story to our youngest readers with his Ballet Cat series.  The topics range from being honest with your friends, to dancing like nobody is watching (even if your underpants are showing).  These books have been a lot of fun to introduce to our little girl.  I am sure that they will be read over and over again in the next few years!
Meet Ballet Cat
Here is a little bit more about the two new books in the Meet Ballet Cat series:
The Totally Secret Secret

Ballet Cat and Sparkles the Pony are trying to decide what to play today. Nothing that Sparkles suggests–making crafts, playing checkers, and selling lemonade–goes well with the leaping, spinning, and twirling that Ballet Cat likes to do. When Sparkles's leaps, spins, and twirls seem halfhearted, Ballet Cat asks him what's wrong. Sparkles doesn't want to say. He has a secret that Ballet Cat won't want to hear. What Sparkles doesn't know is that Ballet Cat has a secret of her own, a totally secret secret. Once their secrets are shared, will their friendship end, or be stronger than ever?

Dance! Dance! Underpants!

Ballet Cat is getting her friend Butter Bear ready for her big ballet debut. "Leap, Butter Bear, leap!" Ballet Cat prompts. But Butter Bear would prefer to just point her toe. When Ballet Cat keeps pushing, Butter Bear gets hungry, then thirsty, then sleepy . . . The bottom line is that Butter Bear would rather do almost anything to avoid making a big leap. Why? Because her bottom is covered in silly underpants! This second entry in the Ballet Cat series will have beginning readers rolling on the floor with laughter.
ABOUT THE AUTHOR
Bob Shea is the author of the first book about Ballet Cat: THE TOTALLY SECRET SECRET, the Dinosaur vs. series, and several other picture books, including DON'T PLAY WITH YOUR FOOD and UNICORN THINKS HE'S PRETTY GREAT. He and his wife have their own design studio in Madison, Connecticut.
Win It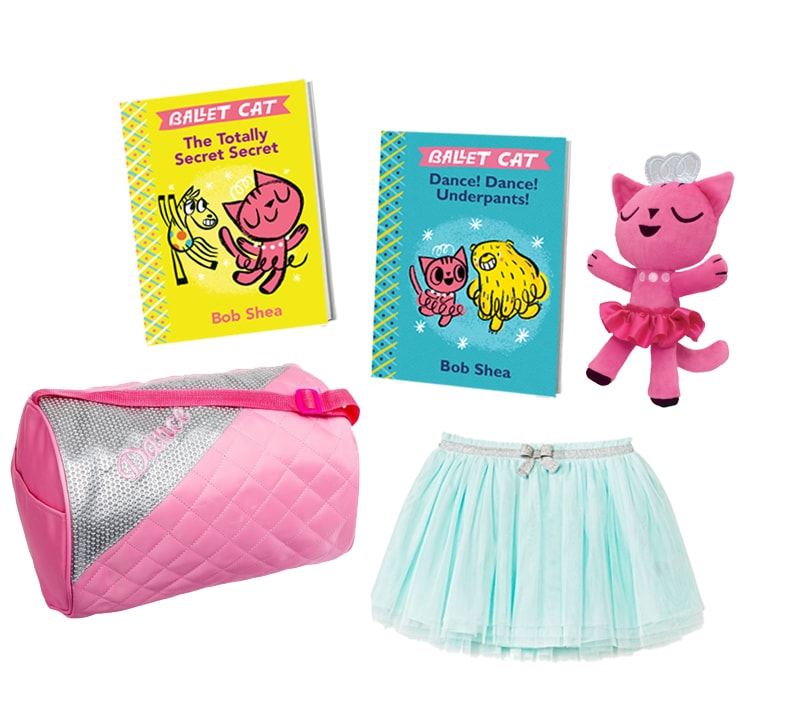 One (1) winner will receive a prize package that includes the following:
Copies of TOTALLY SECRET SECRET and DANCE! DANCE! UNDERPANTS;
Plush BALLETCAT by MerryMakers Inc.;
Plus a kid's tutu and balletbag!
 
Ballet Cat Prize Package

Giveaway open to US addresses only.
Prizing and samples provided by Disney-Hyperion.
A huge thank you to Disney-Hyperion for sending us the books to check out!