Sometimes my husband and I need an adult night out or even just an adult gathering at our house sans kids.  Planning date nights like this is so important to keep our relationship healthy.  It is so easy to just get caught up in what the kids are doing and what the kids need that sometime we forget about each other.  This past weekend we had a great time together as we planned a fun masquerade themed party including a new drink recipe we made up called The Cointreauquence.  The party was complete with masquerade party food ideas, fun decor and some awesome swag bags.
Masquerade Party Food Ideas
A party isn't a party without some great food.  While we had the usual chips and salsa and veggie tray.  A masquerade party needs some elegant food. In addition to our cocktail, I also made some simple chocolate covered strawberries.  I don't make dipped strawberries very often and every time I do make them I ask myself why I don't make them more.  They are super simple and take just a few minutes.  The elegant touch is perfect for a masquerade.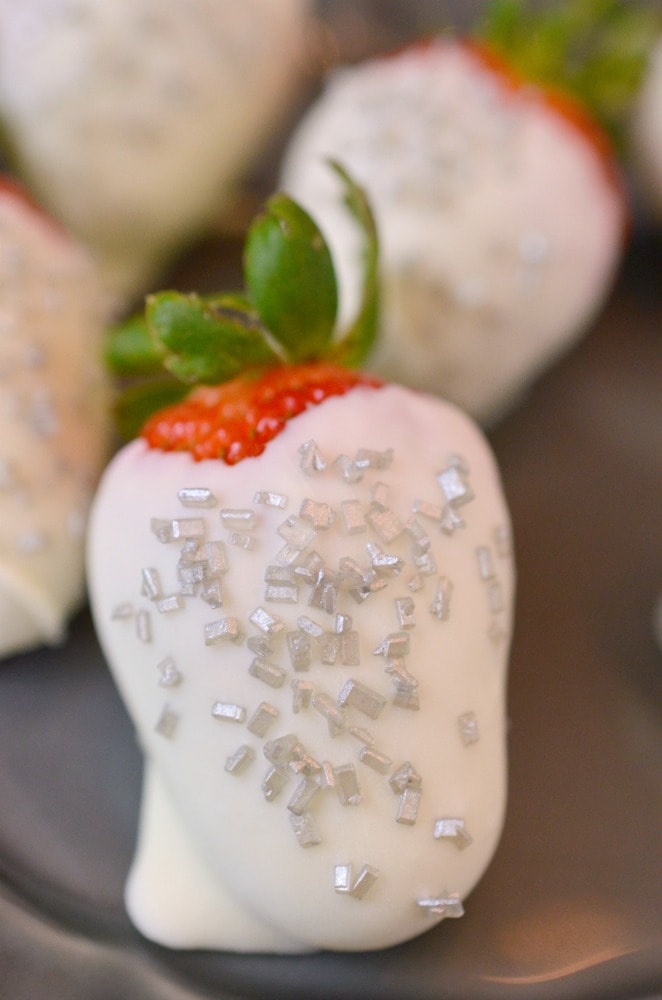 I had some leftover white chocolate so I also piped out some fun little decorations to top the mini-cupcakes with to make them a little more festive.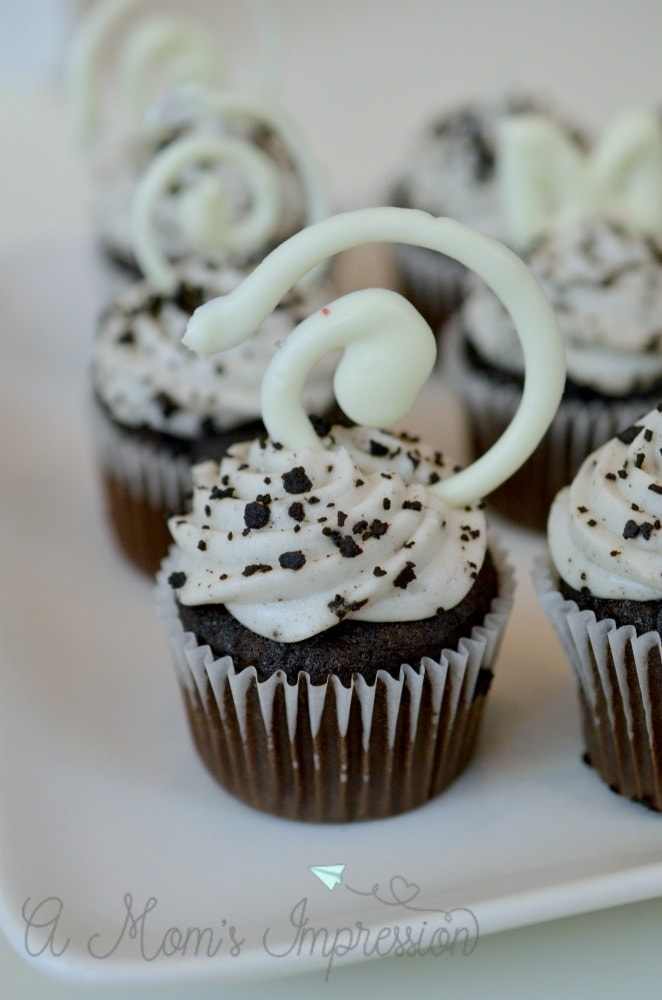 We stuck to a theme of black, white and silver to make our masquerade really feel elegant, but you could easily swap out colors for a Mardi Gras theme as well. A masquerade party wouldn't be complete with a mask, so we offered our guest some flirty props to take photos with!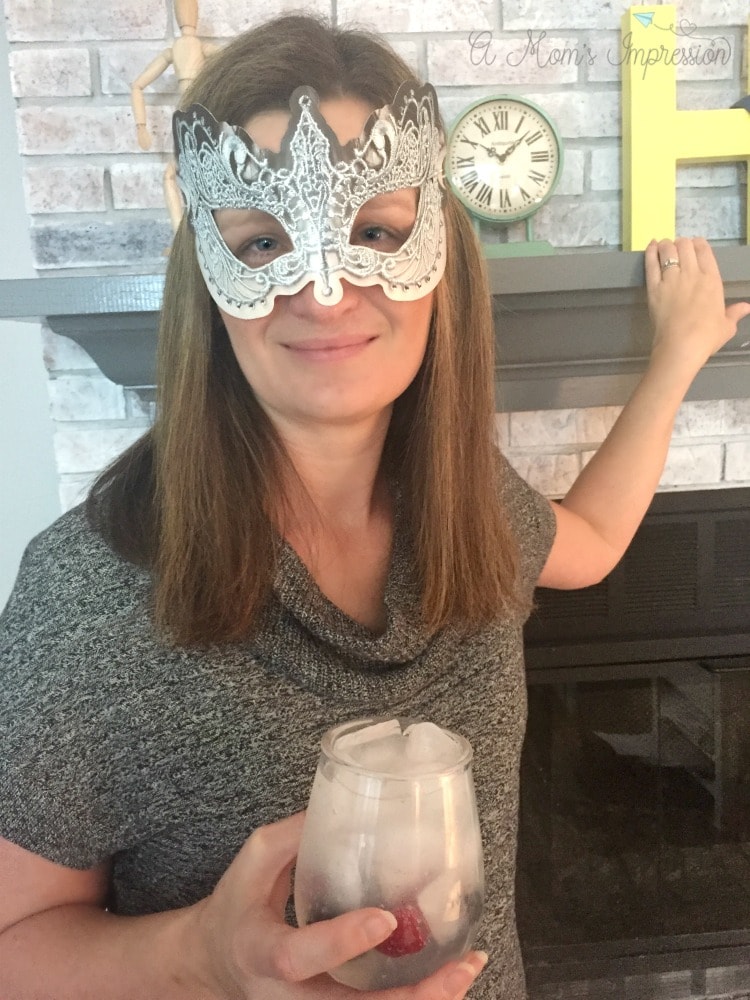 More Masquerade Food Ideas
We had a wonderful time planning our party.  The masquerade food ideas were adorable and easy to make.
Here are a few more masquerade party food ideas that I found on Pinterest.






Masquerade Decorating Ideas
It's not just about the food! For a great masquerade party we need some amazing decor as well. I found this short video on YouTube with some clever ideas on how to decorate a masquerade party.
Masquerade Cocktail Ideas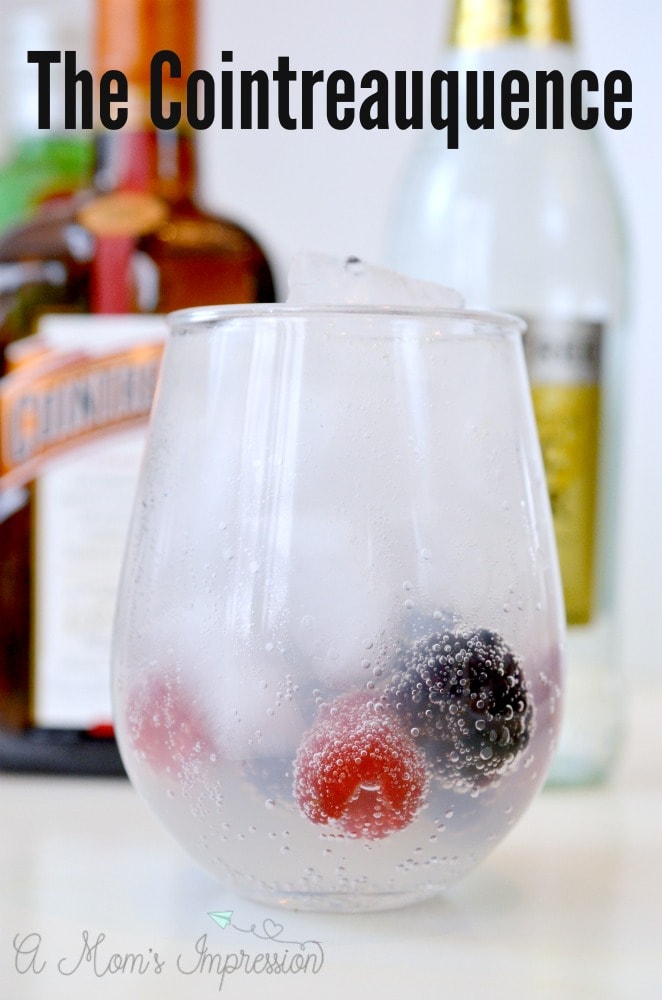 Let me start by giving you this awesome new cocktail recipe my husband and I created. I am a huge fan of Gin and Tonics.  My husband makes the best ones so I asked him to make up a recipe for our party. He came up with the name, The Cointreauquence because it is rather strong and uses one of our favorite liquors Cointreau. The added fruit is the perfect touch to a strong drink.  Not only does it add a little color and flavor, the berries are delicious to eat once the cocktail has been drank… its the little things!
Directions
Squeeze a wedge of lime into the bottom of a glass.
Add a few berries.  We used raspberries, blackberries and blueberries.
Add ice to fill the glass.
Pour about a tablespoon of Conitreau over the ice.
Add a shot of Gin.
Fill glass with tonic water.
Stir and enjoy!
I hope you got some great masquerade party food ideas and that you try The Cointreauquence.  Let me know how you like it