Practically perfect in every way, take a trip back to Cherry Tree Lane with my Mary Poppins Returns Spoiler-Free Review.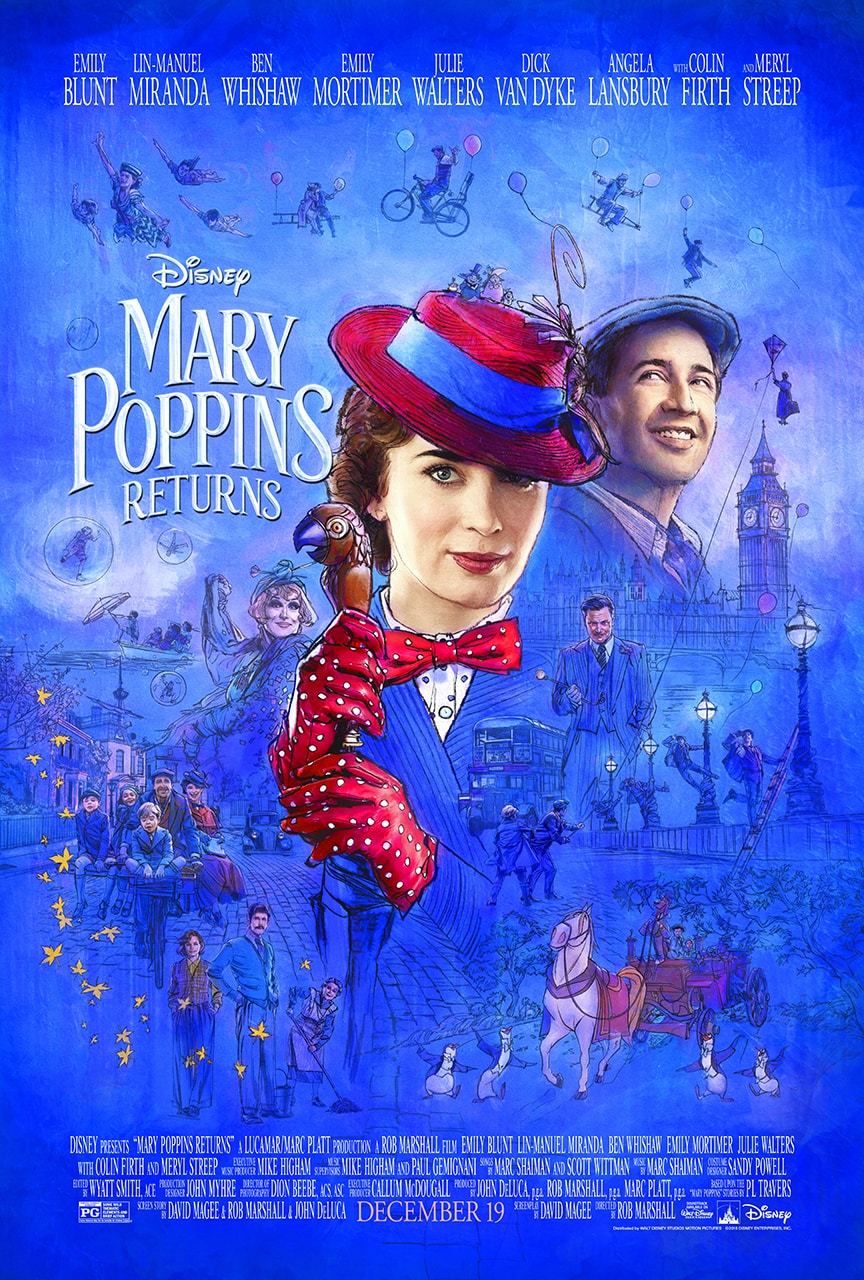 A big thank you to Disney Studios for flying me out to LA to attend the Mary Poppins Returns Premiere.
It is no secret that I love movie musicals, but when I heard that Disney was going to bring back Mary Poppins I was a little bit scared.  She is an iconic character and the film is an iconic film, I was not sure they should tamper with that.
I didn't need to worry.  Mary Poppins Returns was the perfect sequel and was done in such a smart way that paid homage to the original film and gave us all the magic that we have come to expect from our favorite nanny.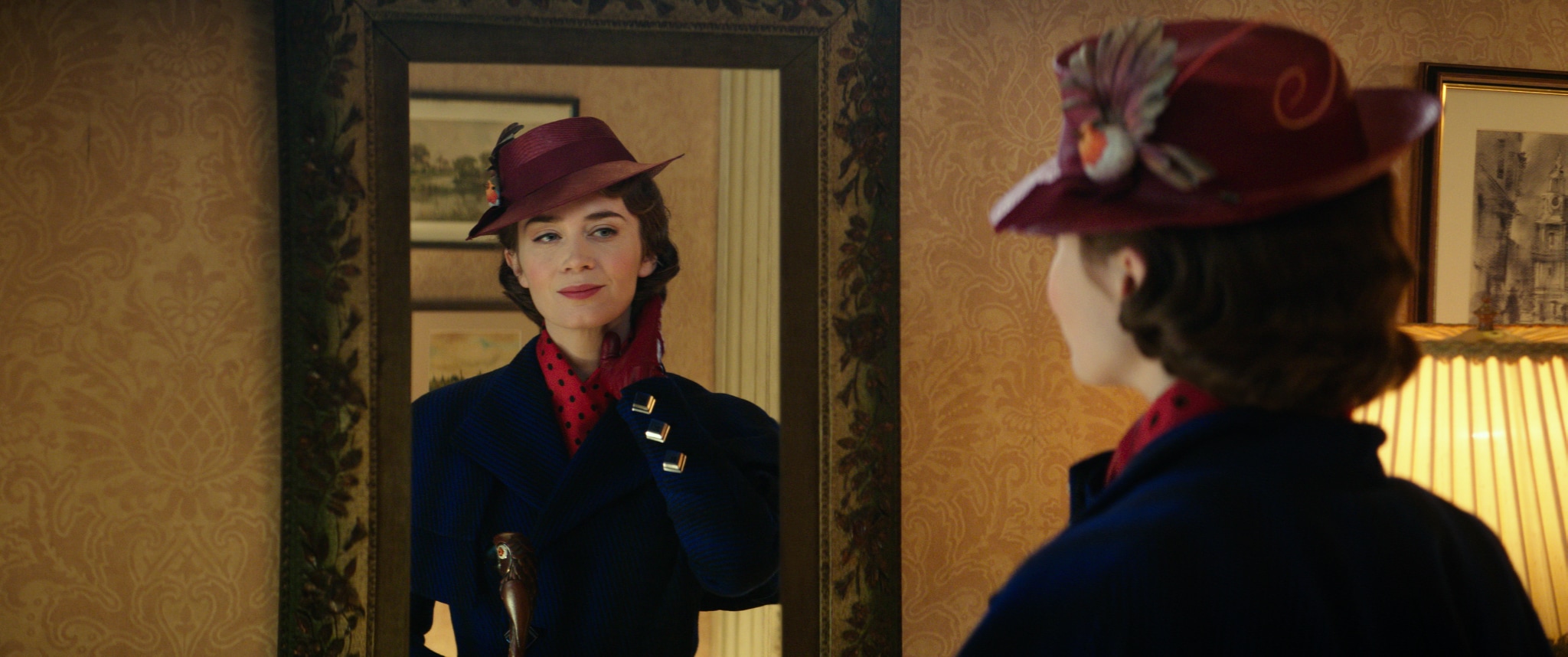 Mary Poppins Returns Movie
Set in the 30s, during the depression, the story centers around a grown-up Michael and Jane Banks and Michael's children Anabel, John, and Georgie. Michael's wife has passed away and the family is learning how to cope with her loss while also dealing with some unexpected troubles. Mary Poppins returns with the help of her lamplighter friend, Jack,  to take care of the Bank's children and to help them find the joy and adventure in life once again.
During their adventures, the children meet many unforgettable characters such as Topsy (Meryl Streep), Mr. Wilkins (Colin Firth) and Mr. Dawes Jr. (Dick Van Dyke). Throughout the story, the audience is treated to some beautiful ballads and delightful dance numbers just like in the original movie.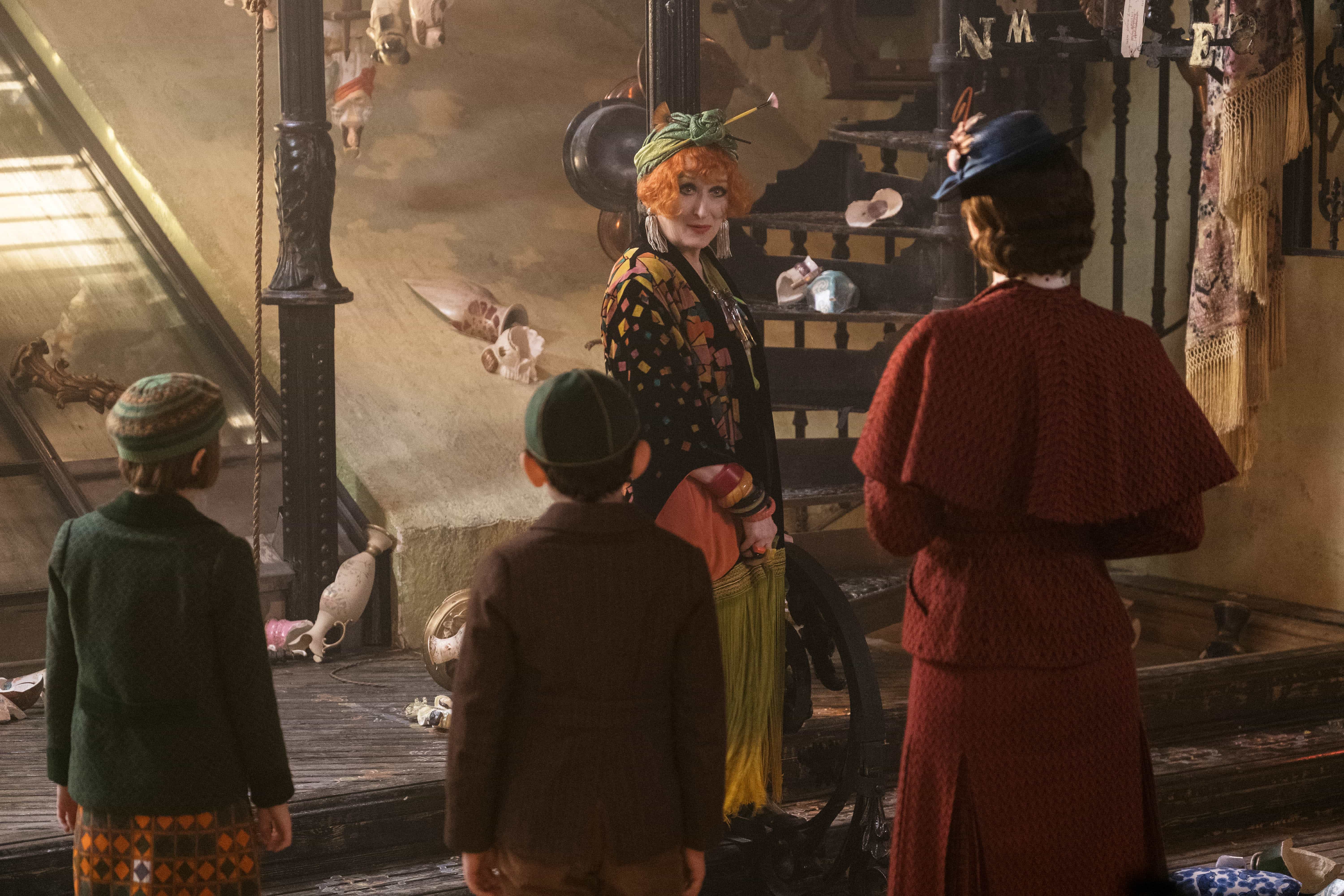 My Thoughts
If there was a going to be a sequel to an iconic, beloved film, this was the way to do it.
I think it was very smart of director Rob Marshall and Disney not to stray from the feel of the original movie. There were many of the same elements of the first film in this film, yet it was a very different story. This story and this film stand on its own.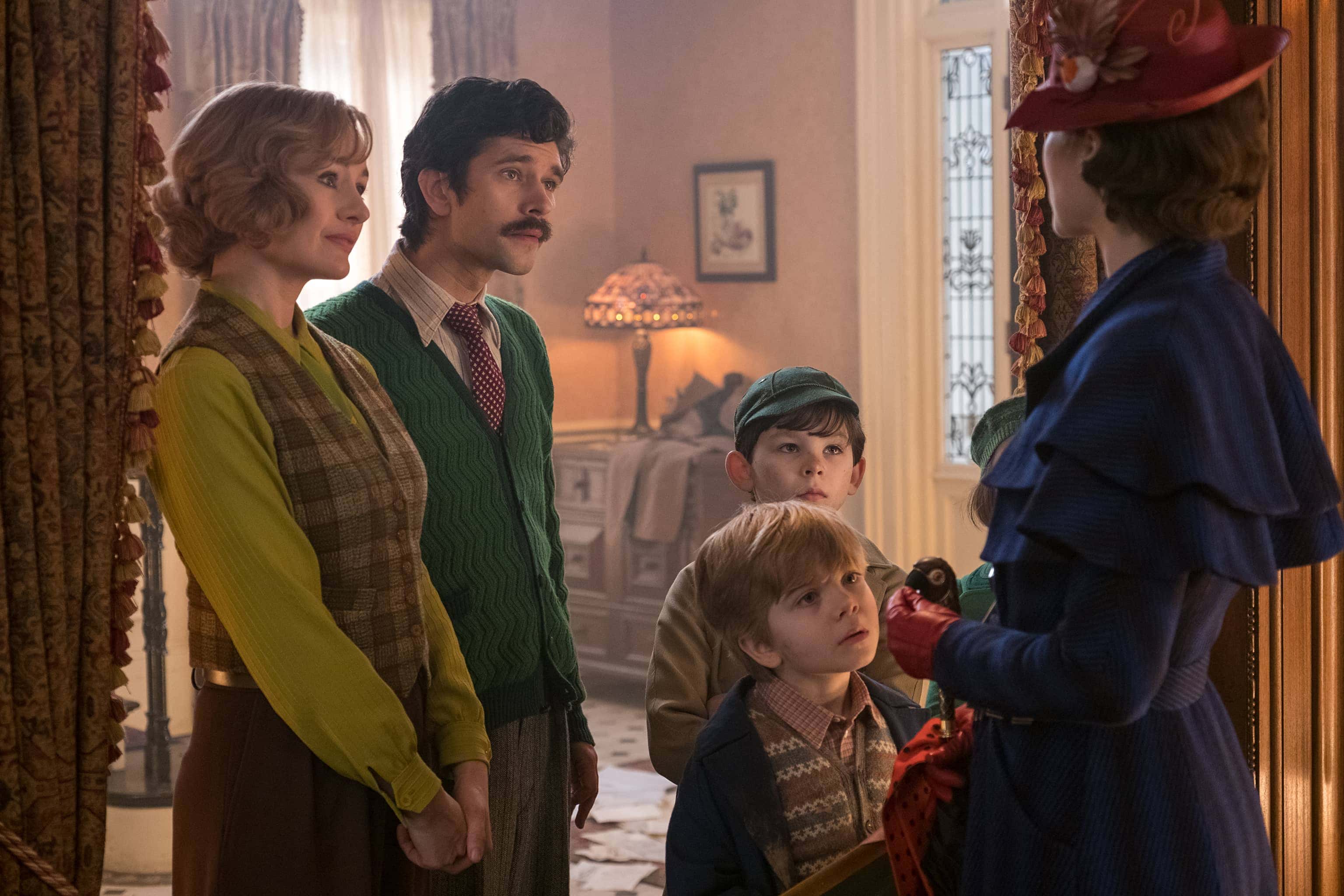 Emily Blunt is the perfect Mary Poppins. She took this character, did her research, and created a different but still familiar nanny that we all immediately love. It really feels like the original Mary Poppins is back and ready for a new generation of kids. Emily Blunt did her research for the role and it shows. She plays her with a little more sass, more like the character in the books by P.L. Travers. Her singing and dancing in this movie are astonishing and she is most deserved of her Golden Globe nomination for this film.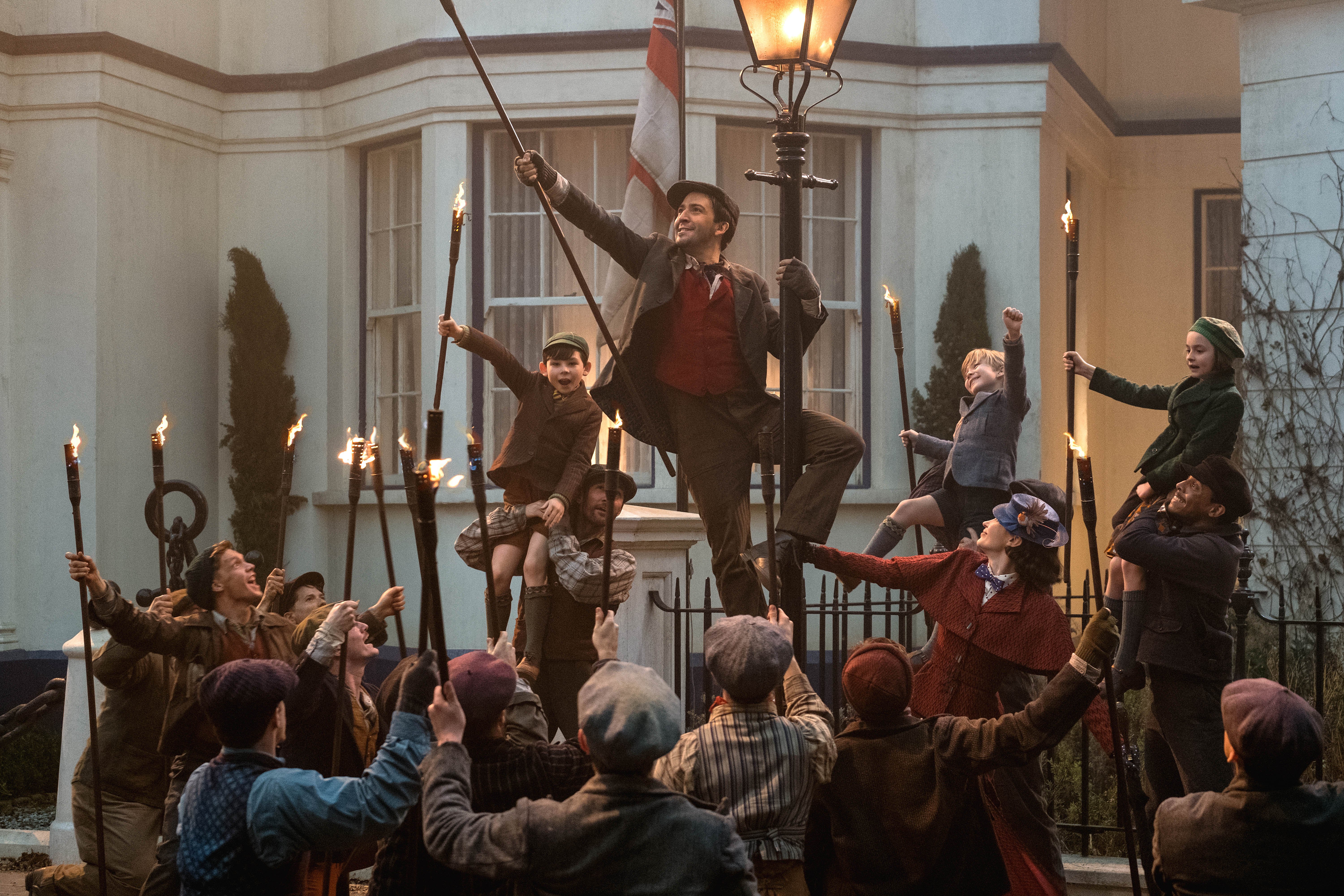 I can't imagine anyone else but Lin-Manuel Miranda to play the lovable Jack, the only person who seems to remember the childlike wonder in the world. We all know he can sing, but I honestly didn't know he could dance too!  I love how the songwriters included songs that play to Miranda's strength even incorporating a song that has a part reminiscent of rap music.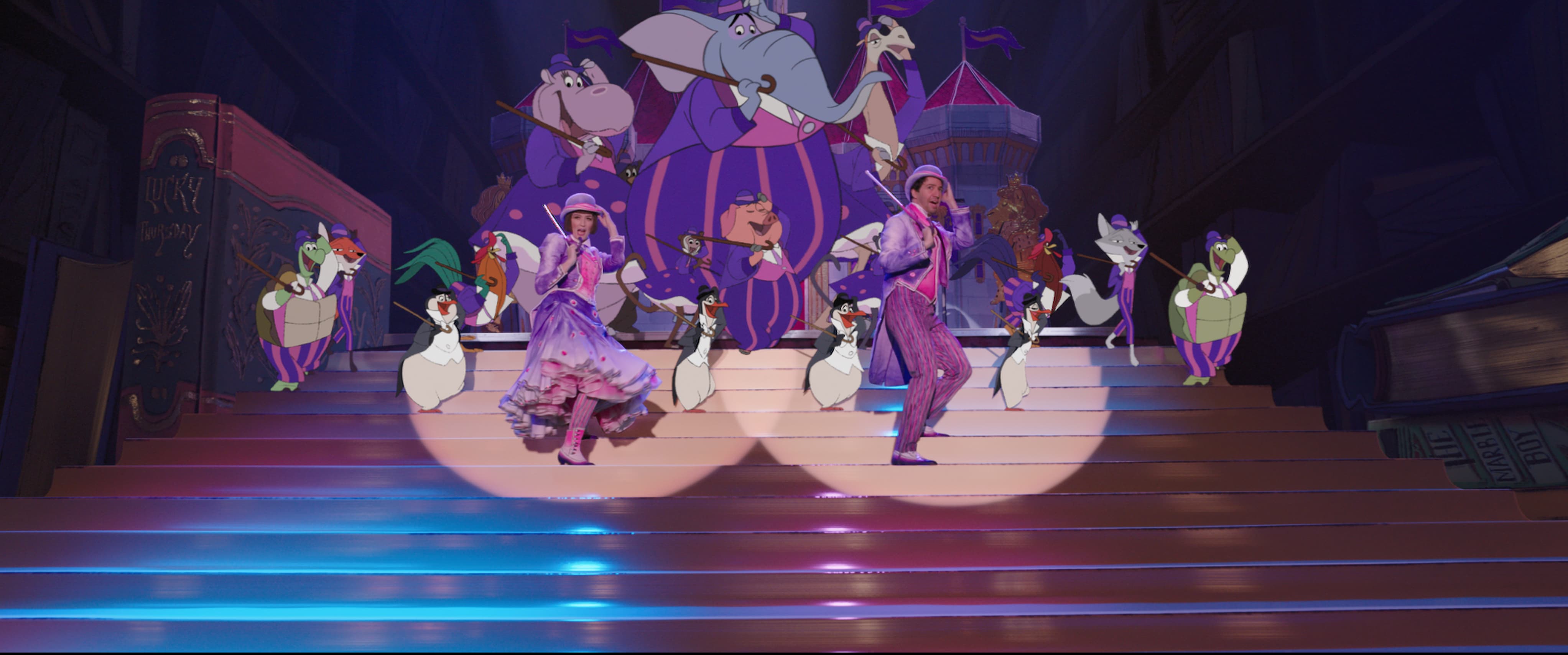 Speaking of the music, I have had the soundtrack of this movie playing in the car for the past week.  My kids and my son, who have not seen the movie yet, are falling in love with the songs. I highly recommend checking it out for yourself, but fair warning you will be humming "Trip a Little Light Fantastic" for the rest of the day!
Is Mary Poppins Returns OK for Kids?
Absolutely!
The film is rated PG, I couldn't really figure out why it wasn't rated G but my guess is that it is because there is one chase scene that might scare really young kids. However, there is not a swear word in the film that I can remember, nor is there any inappropriate adult humor that a lot of  "children's movies" sometimes have.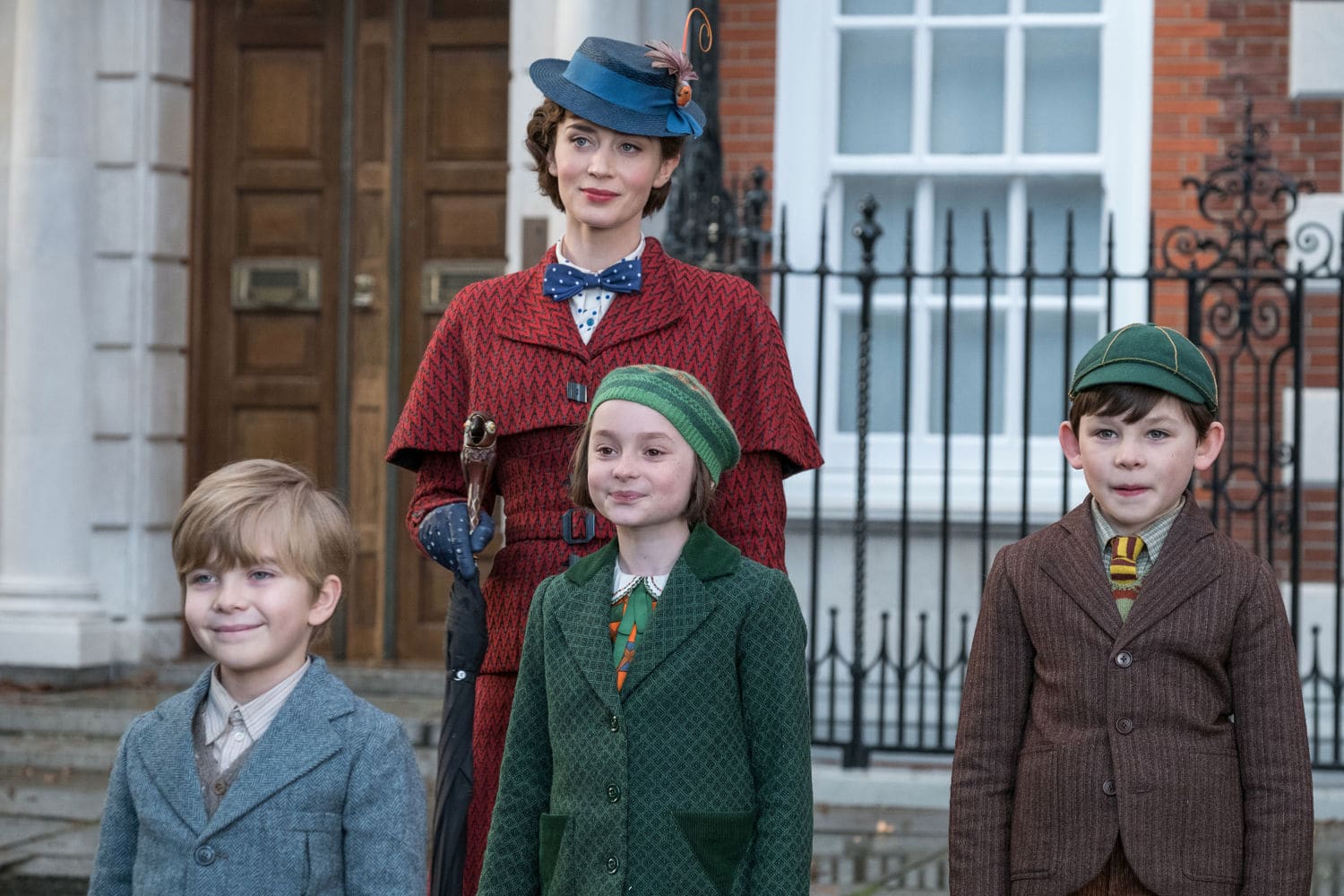 They do tackle the subject of losing a loved one, but it is done very tastefully.  They never talk directly about what happened to the mom, but Mary Poppins sings a beautiful song to the children about how we never really lose those we love.
Kids are going to love all the wonderful songs and adventures that the Banks children, Jack and Mary Poppins go on in the film. One last thing to note is that the film is 2 hours and 10 minutes long. If you have young children who have trouble sitting through a movie, it is worth taking note that it is a rather long film. I thought that the movie kept my attention the entire time and the length didn't bother me.
Mary Poppins Returns releases into theaters everywhere December 19th.
Follow along on Social Media: Twitter | Instagram |YouTube #MaryPoppinsReturns
For more fun, Mary Poppins Returns coverage be sure to check out my interview with Emily Blunt, my Interview with Lin-Manuel Miranda and read what it was like to walk the red carpet at the world premiere.