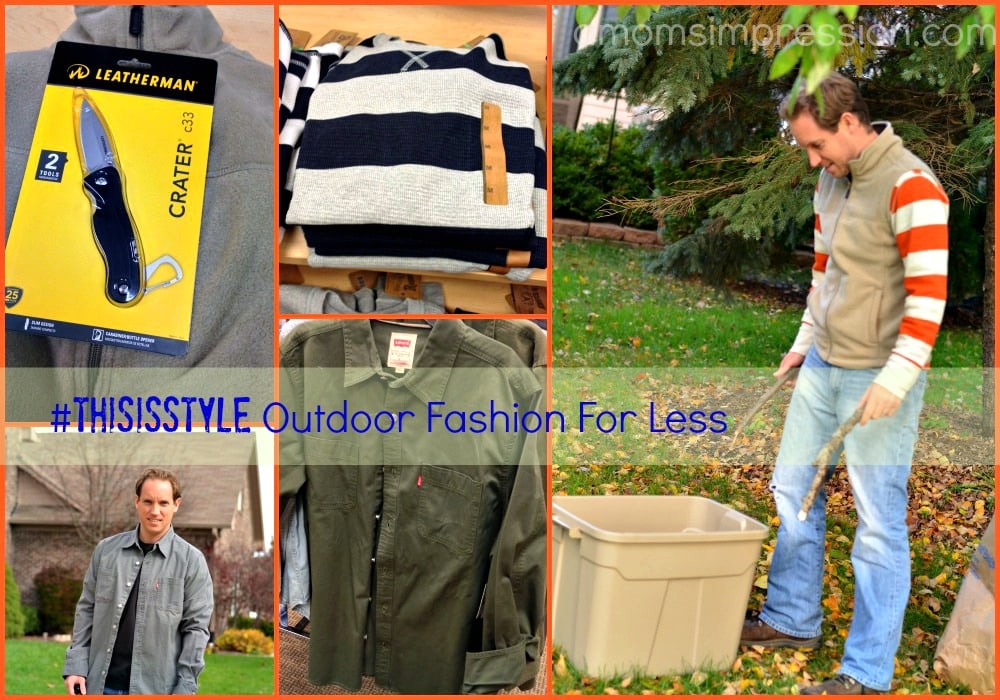 I love my husband's style.  I think that he looks fantastic in a variety of clothing styles. Honestly, I think my husband take more pride in how he looks and presents himself than I do.  The challenge that he faces is that he works outdoors everyday.  He wants to be stylish, yet be protected from the elements of fall and winter.  Not only does he want to be stylish, his wife wants him to stay within a budget (things are tight with two children in daycare).
I love a good challenge, especially one that involves shopping!  I knew I could get some great pieces for him at Sears at affordable prices.  I love putting looks together before going shopping.  I picked out a few pieces before shopping at Sears.  I wanted fall colors (because he looks great in them) as well as functional clothing for someone outside in the elements all day.  Layering is essential, so I would also need to take that into consideration.
I picked out a few layering pieces and an amazing pair of gloves that are perfect for your outdoor man.  My husband practically lives in Jeans during the week so each item that I got looks great with jeans as well as a pair of cords or chinos if he needed to look a little more formal.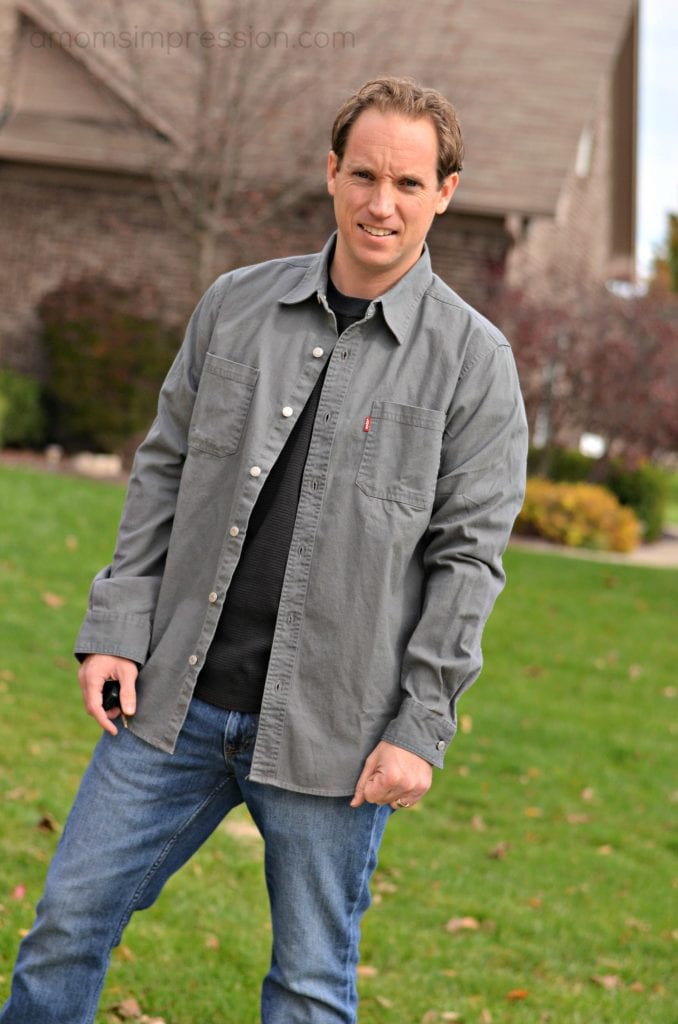 For this look, I paired a Levis grey denim shirt with a Roebuck Co black thermal long sleeved Henley.  I think this look is very modern and practical for those people who need to be protected from the elements.  My husband also wears a bullet-proof vest as a part of his uniform and the Henley is perfect because it protects him yet thin enough not to overheat him.
My husbands favorite look is this one: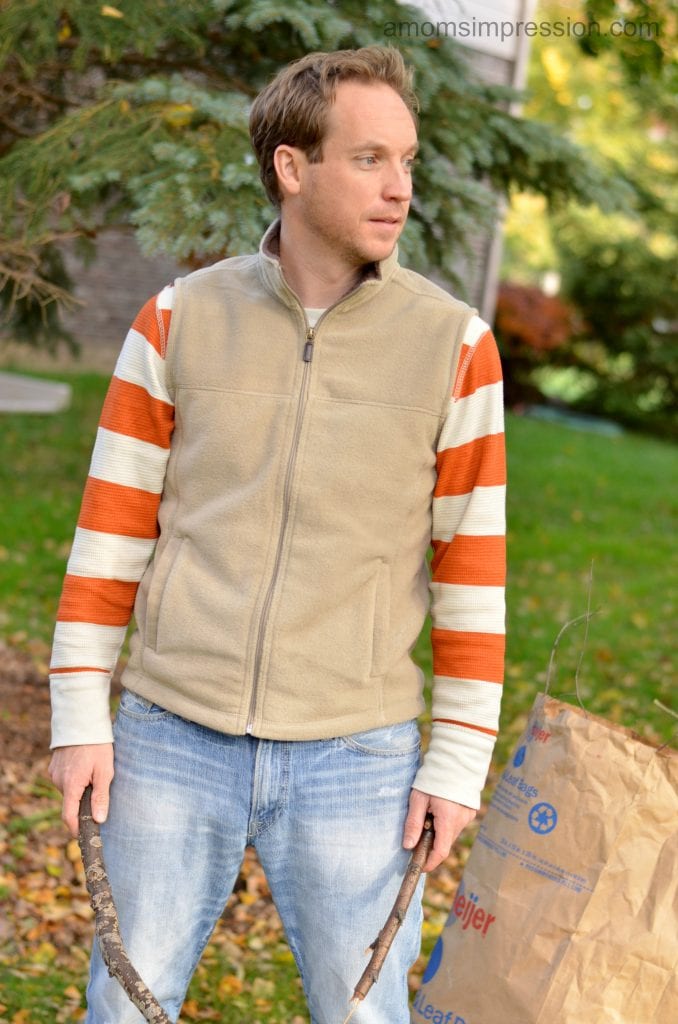 The stripes and color of this Henley are amazing!  The vest is fleece and was only $16.99!  I told you this was a look for less.  In fact, this combination is  $27.98 for both items!   It won't matter if he tears the fabric crawling through a fence or something, I can go and pick him up another one.  He has worn this striped shirt on several occasions since I bought it for him, so if you are thinking of the perfect present for your outdoorsy man, I highly recommend looking through Sears for them.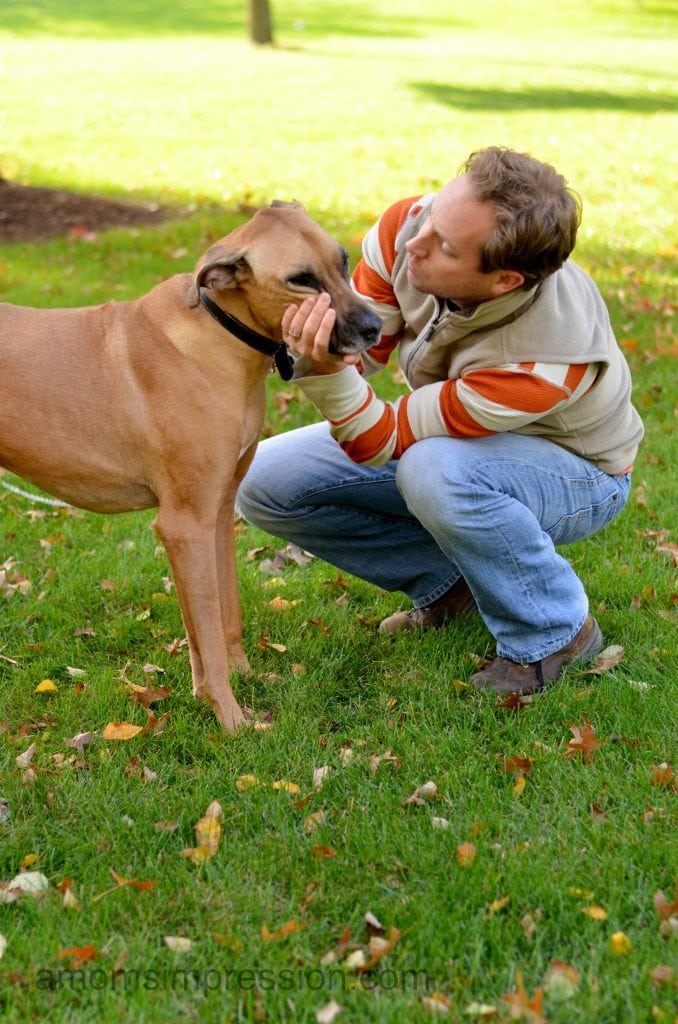 My husband also mentioned that he needed some thiner gloves that he could work in.  I found some fantastic Isotoner Men's Gloves that have a texture on the fingers that allow the wearer to use his cell phone or other tech device while wearing the gloves.  I knew immediately that they were perfect for him.  I decided that they would be the perfect stocking stuffer (along with a great Letherman knife he has been asking for)  so, he hasn't gotten to try them yet.  They are completely black, so I know that I hit this one out of the ballpark!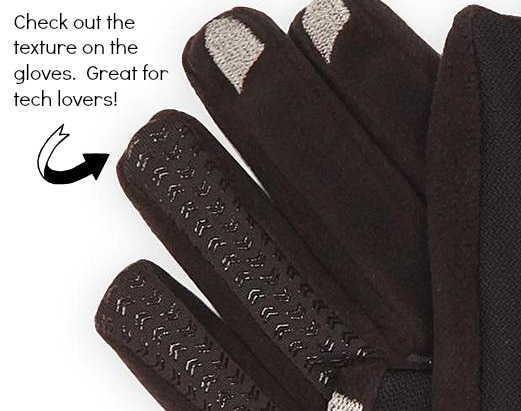 I feel like I got my husband some great 2013 fall fashion gifts that are perfect for his outdoor lifestyle.  I spent a little over $75 for everything that you see pictured (except the jeans), that is 4 tops and a fantastic pair of gloves!  That to me is a win in the look for less department!
Do love savings as much as I do? If so, use your  ShopYourWay card to earn rewards! You earn 10 Points for every $1.00 spent on qualifying purchases and can redeem those points at Kmart, Sears, and Sears Auto Centers!  Even more reason to head to Sears to shop this holiday season! I earn quite a bit of points on my shopping trip that I am planing on using for last minute gifts for the family.
Be sure to check out Sears and follow along on Facebook and Twitter using the hashtags #ThisisStyle & #cbias. You can also check out some of my favorite Outdoor Men's Fashion on my Shop Your Way Sears Catalog profile! You can also view more gift ideas on the Sears Digital Catalog.
For even more ideas check out this Pinterest board: