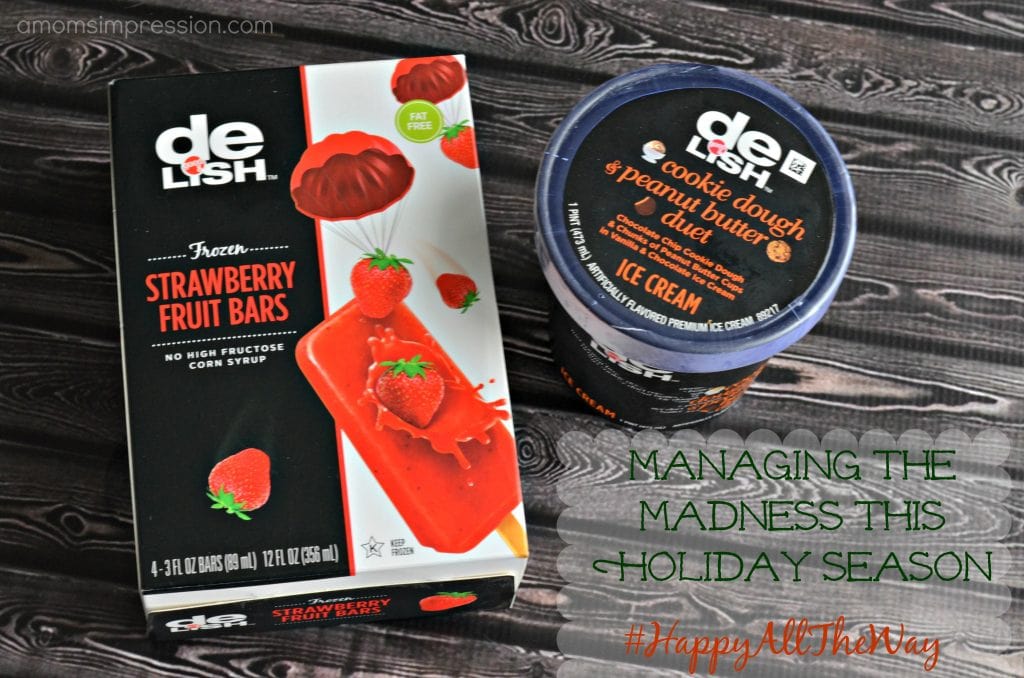 Christmas is about 2 weeks away and my schedule is getting fuller and fuller.  While this time of year is fun and exciting, it is also stressful and busy.  I have a "To Do" list that is longer than my "Done" list, and I can feel my anxiety creeping up when it comes to finding those last minute Christmas gifts.  I was out late the other night doing some shopping when I stopped by Walgreens to pick up some diapers and snacks.  At the entrance, I found the Happy and Healthy with entertaining and gift gift giving ideas.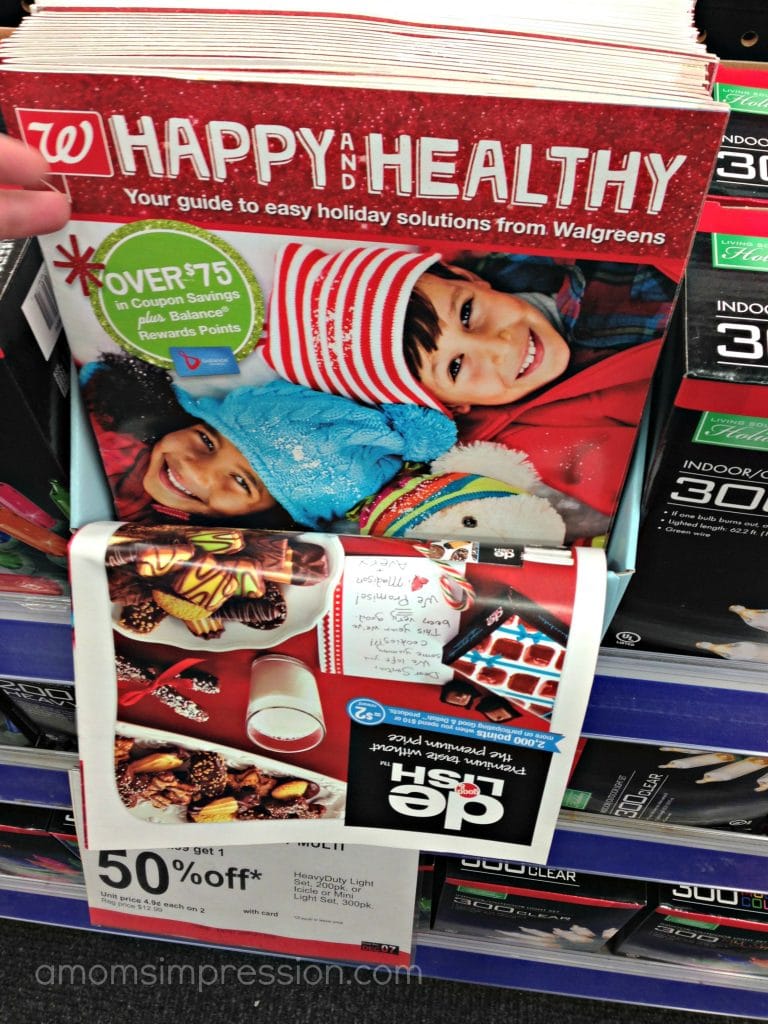 The magazine has some great pictures of a holiday spread made with Good & Delish products that inspired me to purchase some of the items to treat my family.  My husband had a birthday yesterday, so I decided to get some treats to celebrate.  Of course, I headed directly to the chocolate aisle.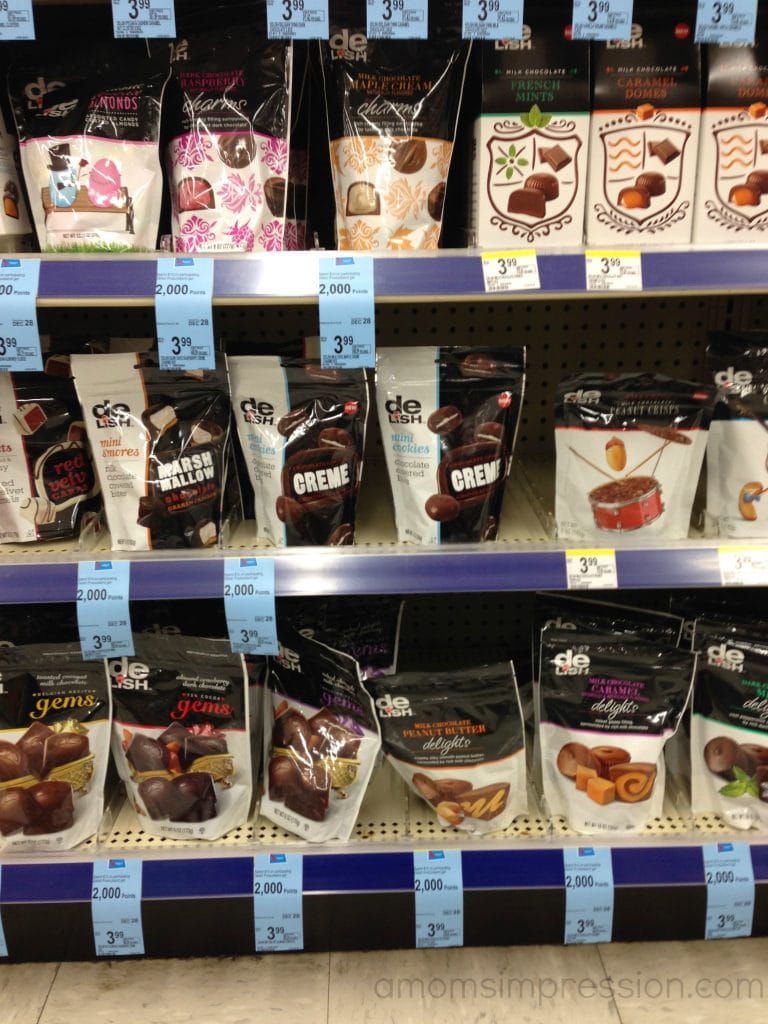 I was pretty impressed with the selection of  Good & Delish chocolate.  There was everything from regular milk chocolate to different chocolate combinations including Pear & Almond and Dark Chocolate and Hazelnut.  These would make delicious stocking stuffers!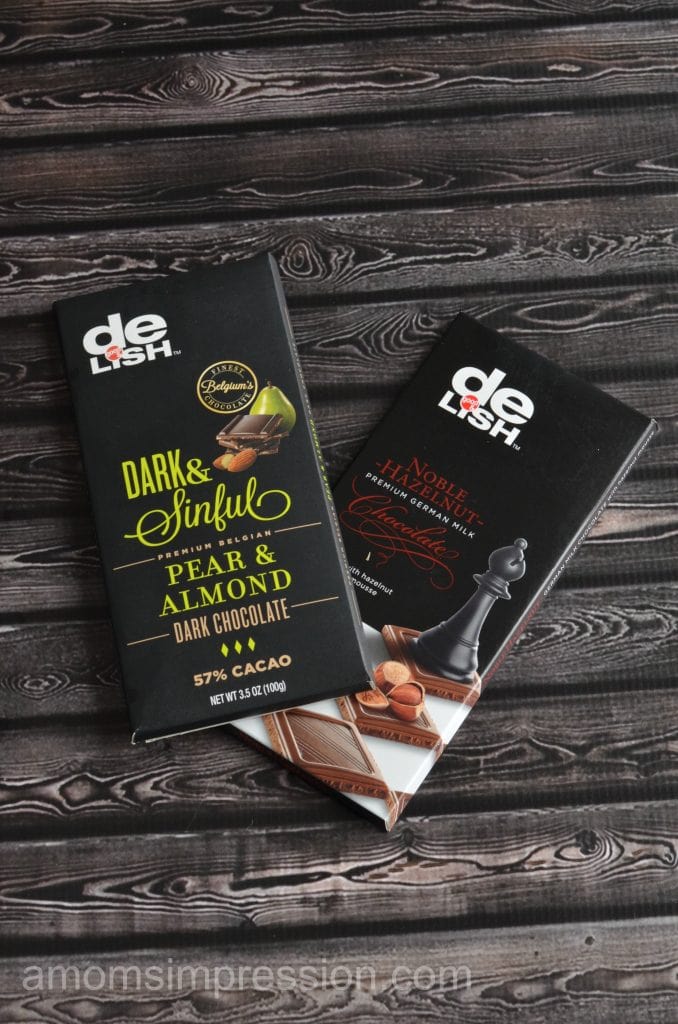 I picked up a few for last minute gifts for teacher friends and relatives.  They will be perfect to add to packages for that little something extra!
Next I headed on over to the frozen section to pick up something I have been craving for a while, some ice cream.  Not just any ice cream, but something with chocolate and peanut butter in it.  I was not disappointed and did a little happy dance in the aisle when I found this gem: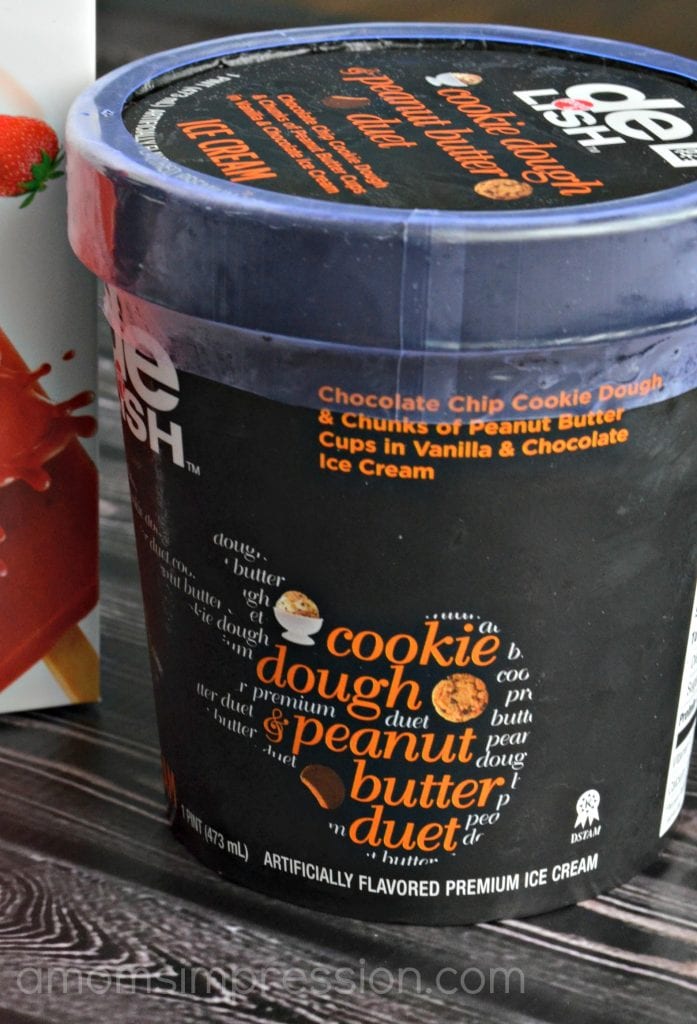 There is nothing better than peanut butter and chocolate, but mix it with some cookie dough and it deserves a little happy dance.  My husband prefers something fruity, so I got him some strawberry bars that I know he will love.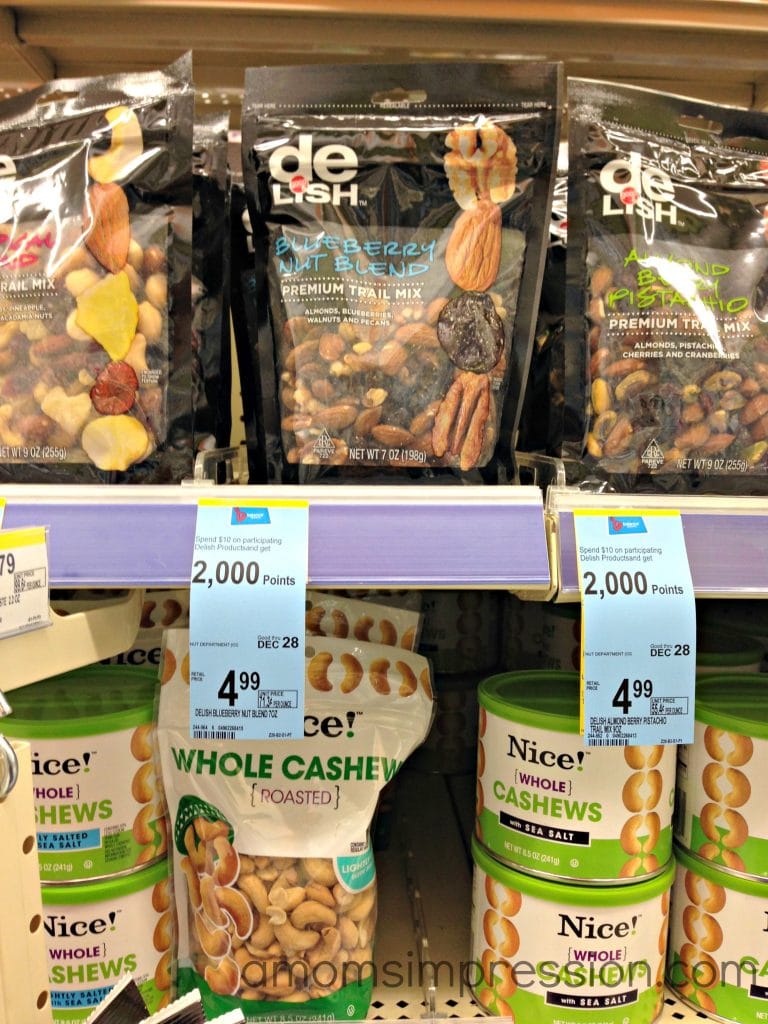 After seeing the spread in the Happy and Healthy magazine, I knew I wanted to get some nuts and dried fruit for my kids.  My daughter especially loves dried fruit.  Its not just mommy and daddy who need to unwind and indulge themselves.  The kids get a little stressed out when mommy gets stressed out, so they deserved a little treat too.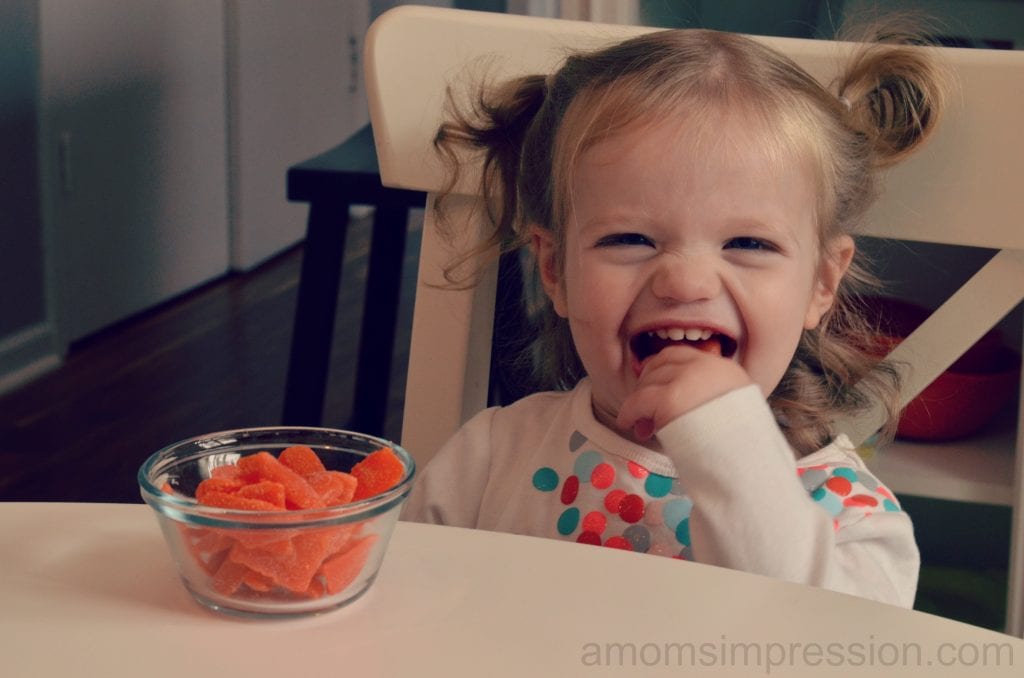 Who can be stressed out about their holiday shopping when they have this little face smiling at them from across the table?  We have been enjoying these small little indulgences all weekend, and I have to say that it has made me feel a little pampered already.  Sometimes this mommy needs to slow down and remember what this season is all about.  While finding the perfect gift is rewarding, there is nothing more important than the health and happiness of my family.
I hope you take time to slow down and treat yourself during this busy holiday season.  Right now Walgreens Balance Rewards Members will receive 2,000 points when you spend $10 or more on participating Good & Delish products.  Even more reason to stop and treat you and your family.
How do you combat holiday stress?