Thank you HGTV HOME™ by Sherwin-Williams for sponsoring this post. Visit HGTV HOME™ by Sherwin-Williams for the latest in color inspo and get started on your home project today!
Man Cave Makeover
We have slowly been redoing every square inch of the house since we bought it almost five years ago. Last summer we painted the outside which means that there are just three rooms left to paint until every square inch of this house has been repainted, the master bath, the mudroom, and the man cave. The man cave makeover was insanely overdue and I couldn't wait to get my hands on it.

Phase One: Man Cave Paint Colors
The biggest thing we needed to do to this room was to repaint it. The ugly, yellowish beige was EVERYWHERE in this house.  Every square inch was builder beige, except for the ceilings. Every room in the house needed a new color on the walls, the trim painted, and overall a more updated look. The trim has been painted white earlier, but this is what the man cave looked like: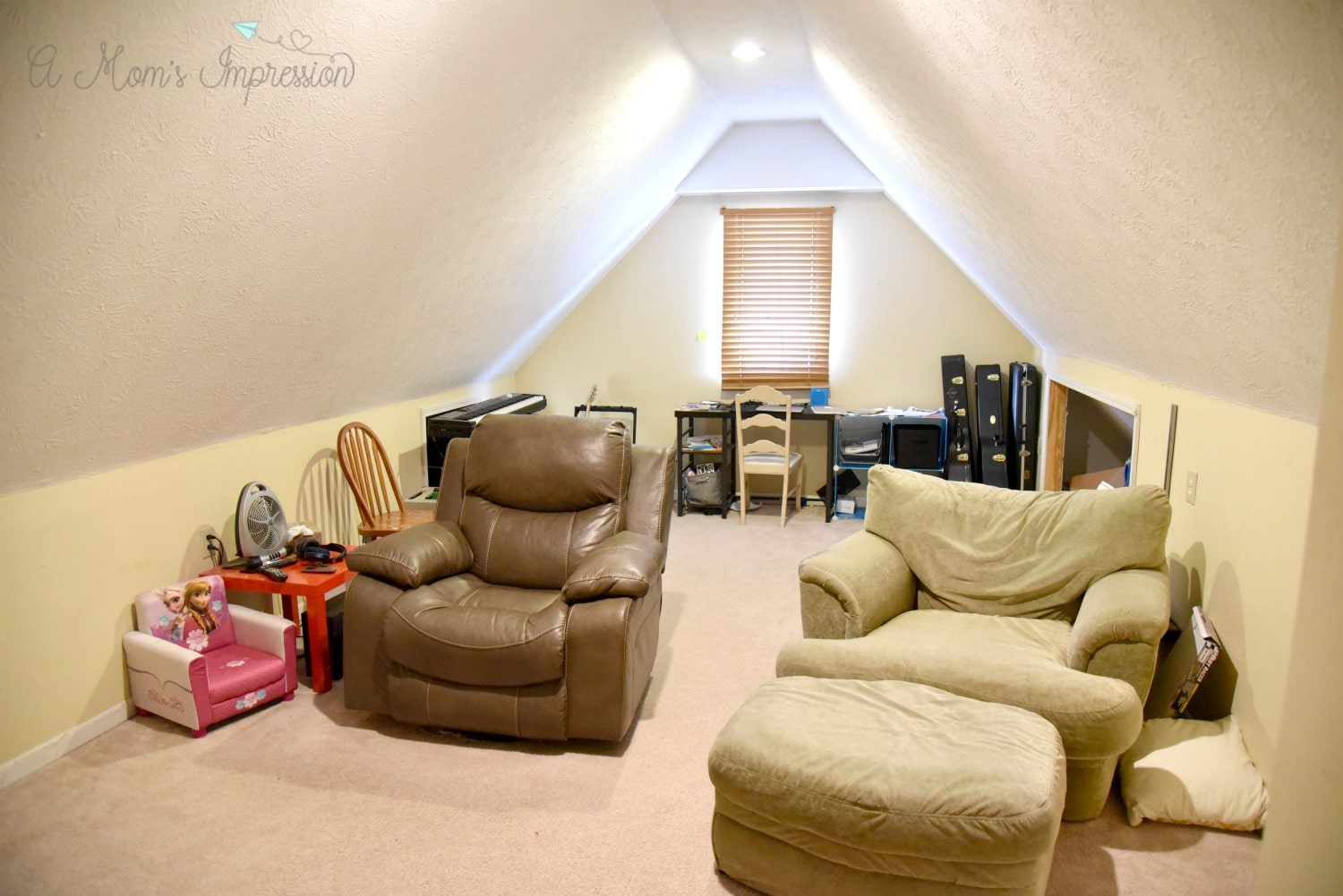 We were in desperate need of an update. For a more contemporary palette, we turned to the 2018 Color Collections of the Year by HGTV HOME™ by Sherwin-Williams with their INFINITY Interior Paint and Primer.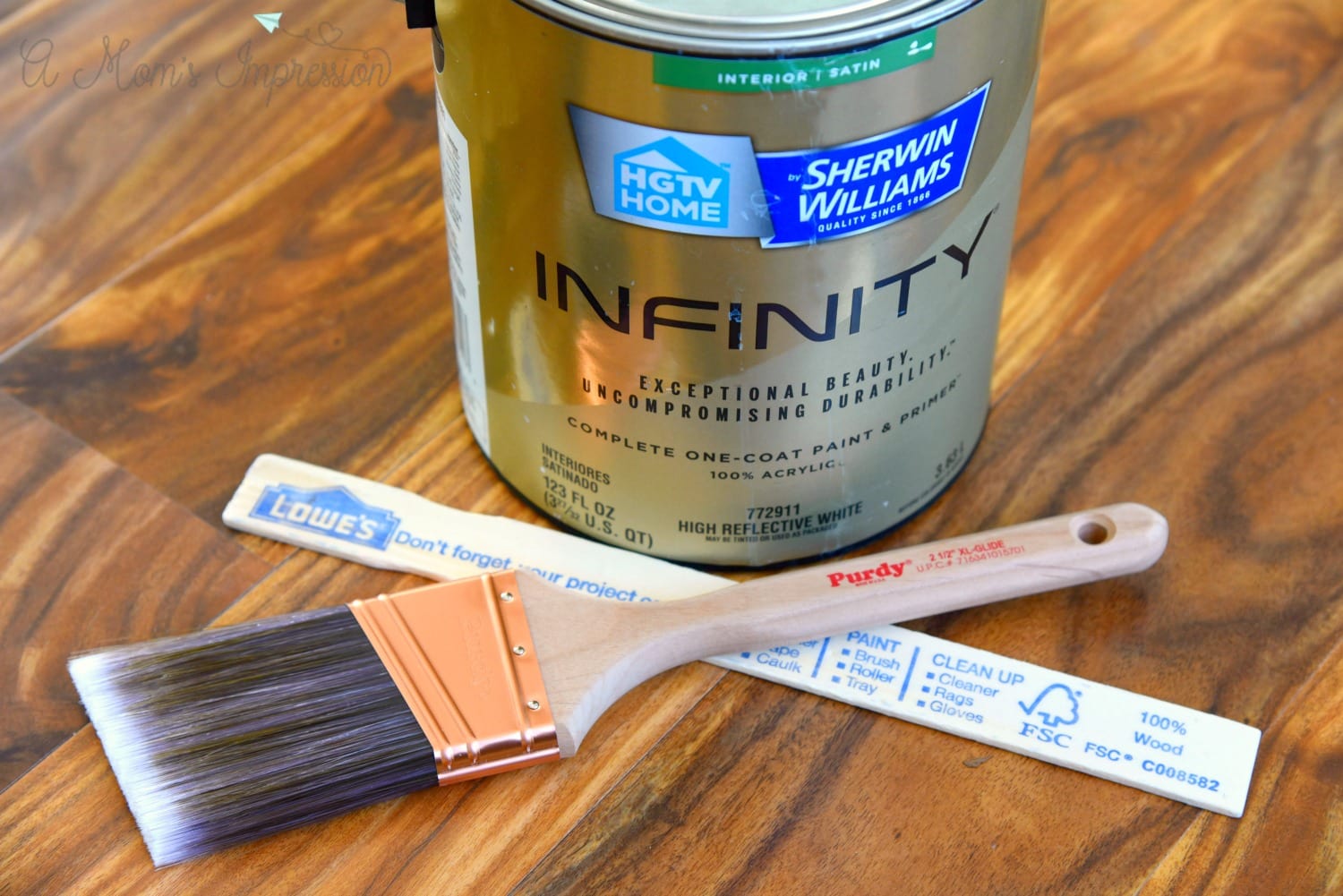 With four on-trend 2018 Color Collections of the Year from HGTV HOME™ by Sherwin-Williams, it's easier than ever to bring harmony to your home. Each Color Collection has a range of colors that go together in any combination, helping take the guesswork out of choosing a color and giving your home a sense of room-to-room harmony.
The Color Collections are designed to work beautifully together in any space. All you have to do is choose the designer-inspired look you want to achieve from themes like Next Journey, Future Thinker, Thoughtful Living or Individual Mix. We chose the HGTV HOME™ by Sherwin-Williams color Grayish (HGSW2447) from the Thoughtful Living Color Collection for the walls.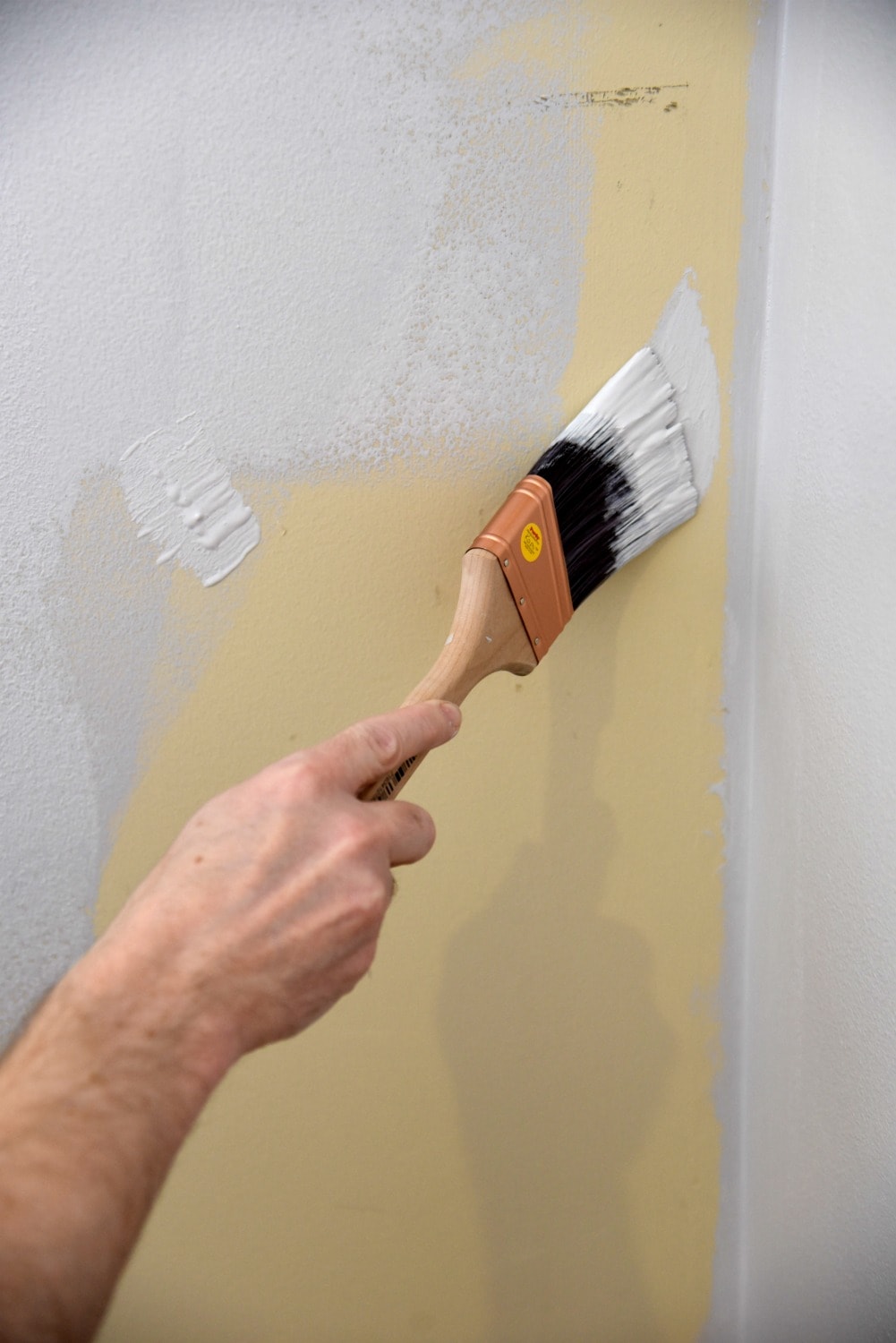 As soon as we started painting I fell in love with the color! This was the perfect complement to our farmhouse style look in the rest of the house.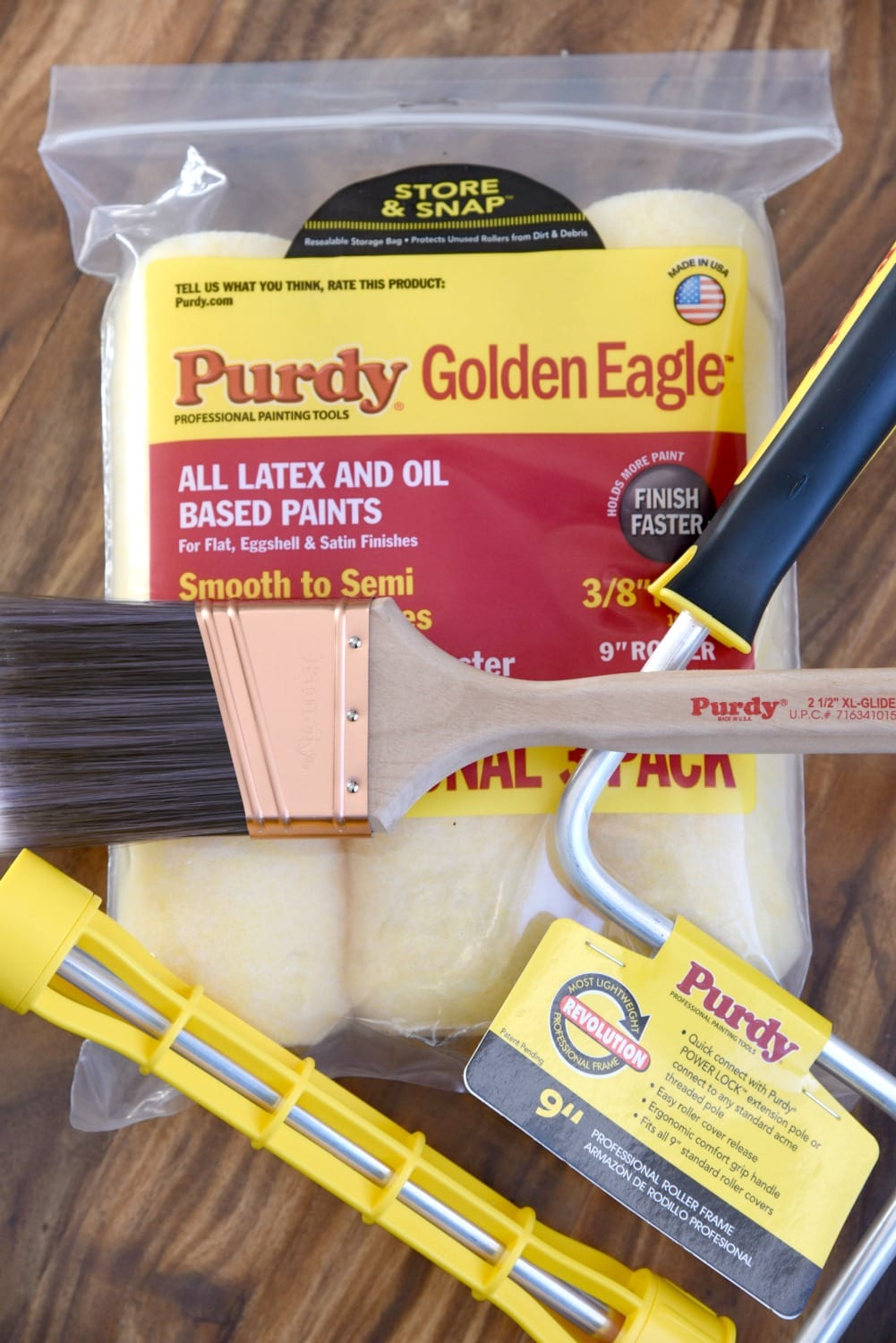 Armed with Purdy brushes and rollers, we got to work and were happily surprised when it only took one coat of HGTV HOME™ by Sherwin-Williams INFINITY Interior Paint and Primer to cover the ugly beige paint!
Look at the amazing difference!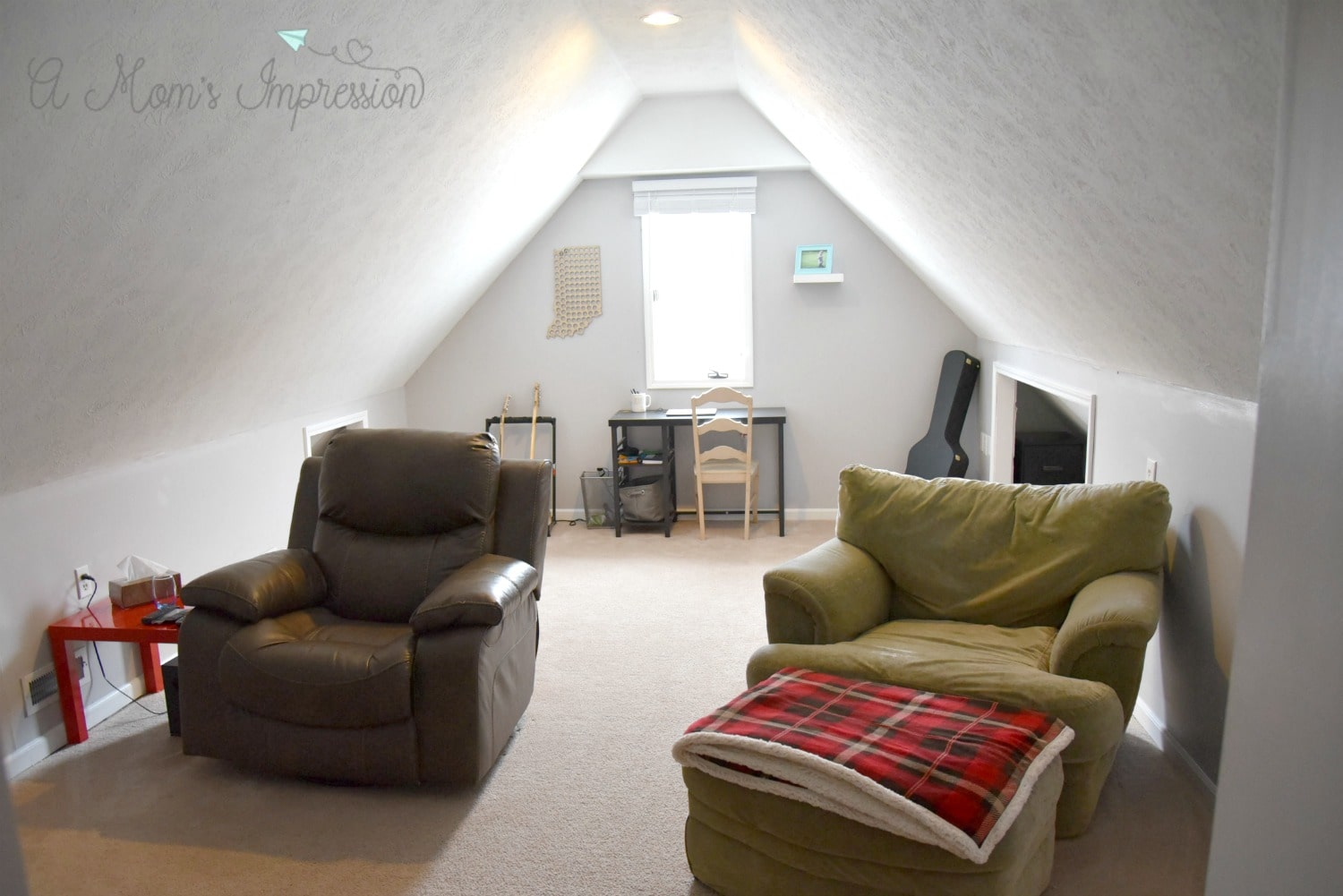 The Thoughtful Living Color Collection's Grayish (HGSW2447) brightened up the space and made it feel bigger. I always felt closed in when I went up to the man cave, and now I feel like it is a room where I could relax in. (If I was allowed, I mean it is a Man Cave after all).
Check out some more before and after pictures.
Before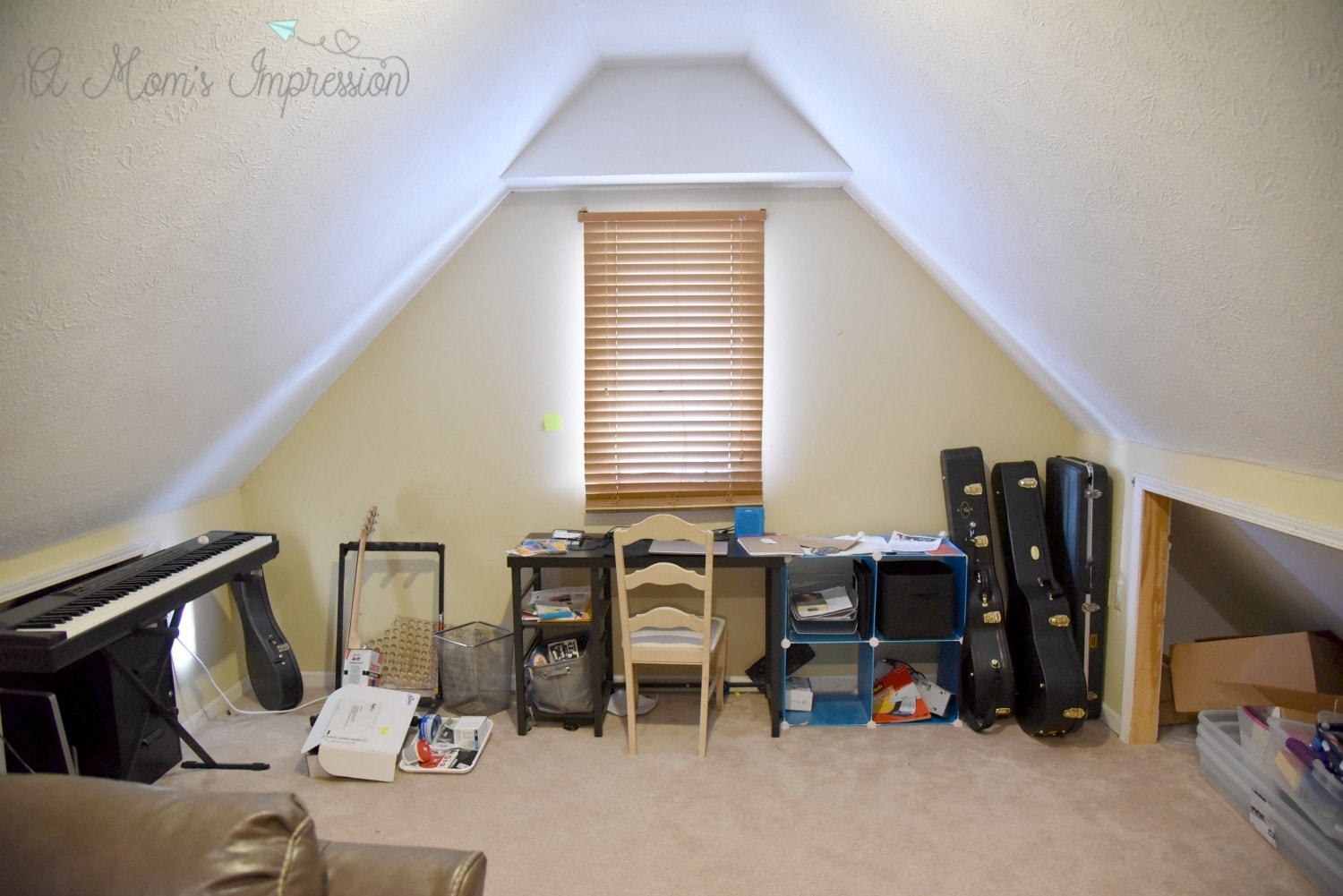 After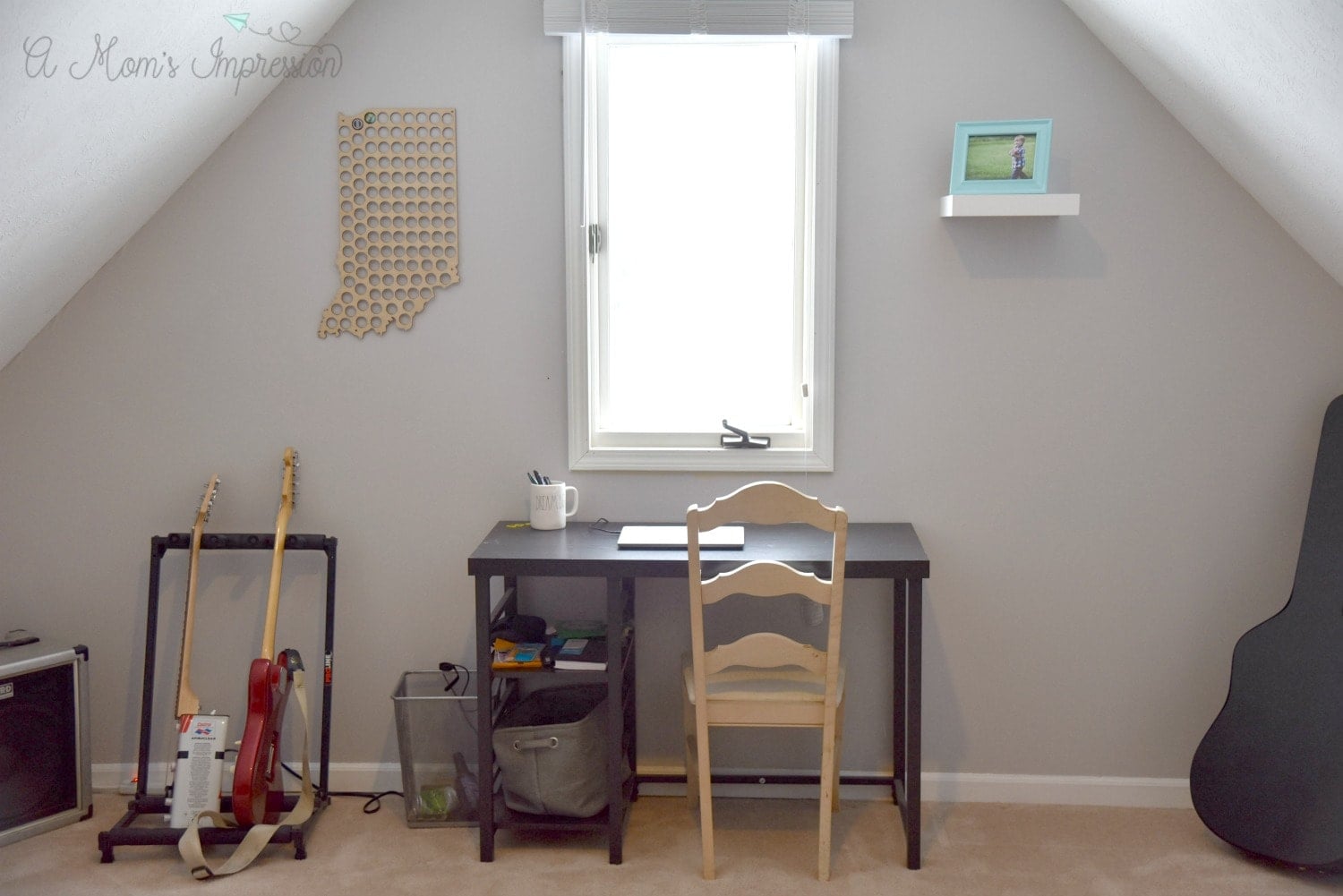 Before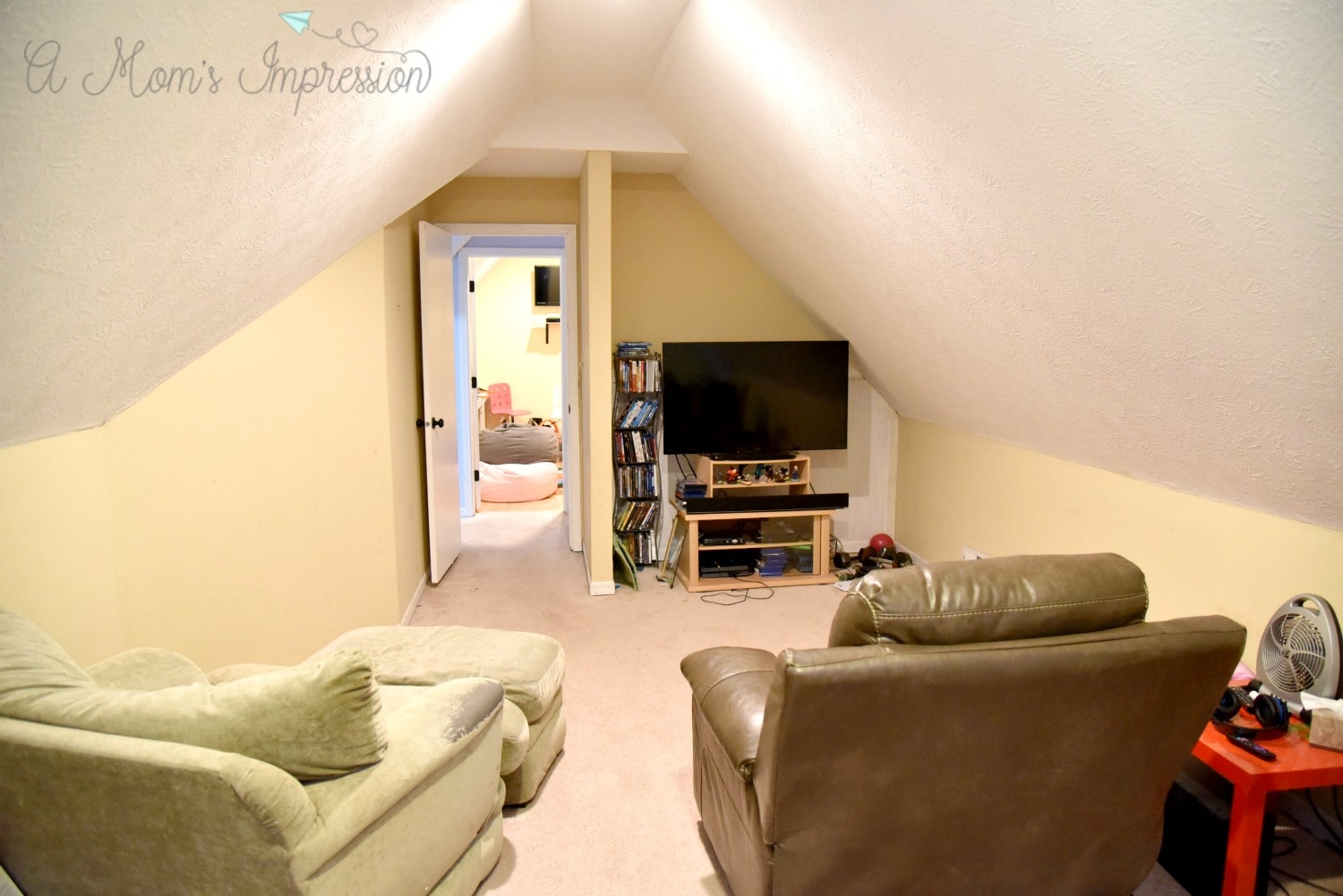 After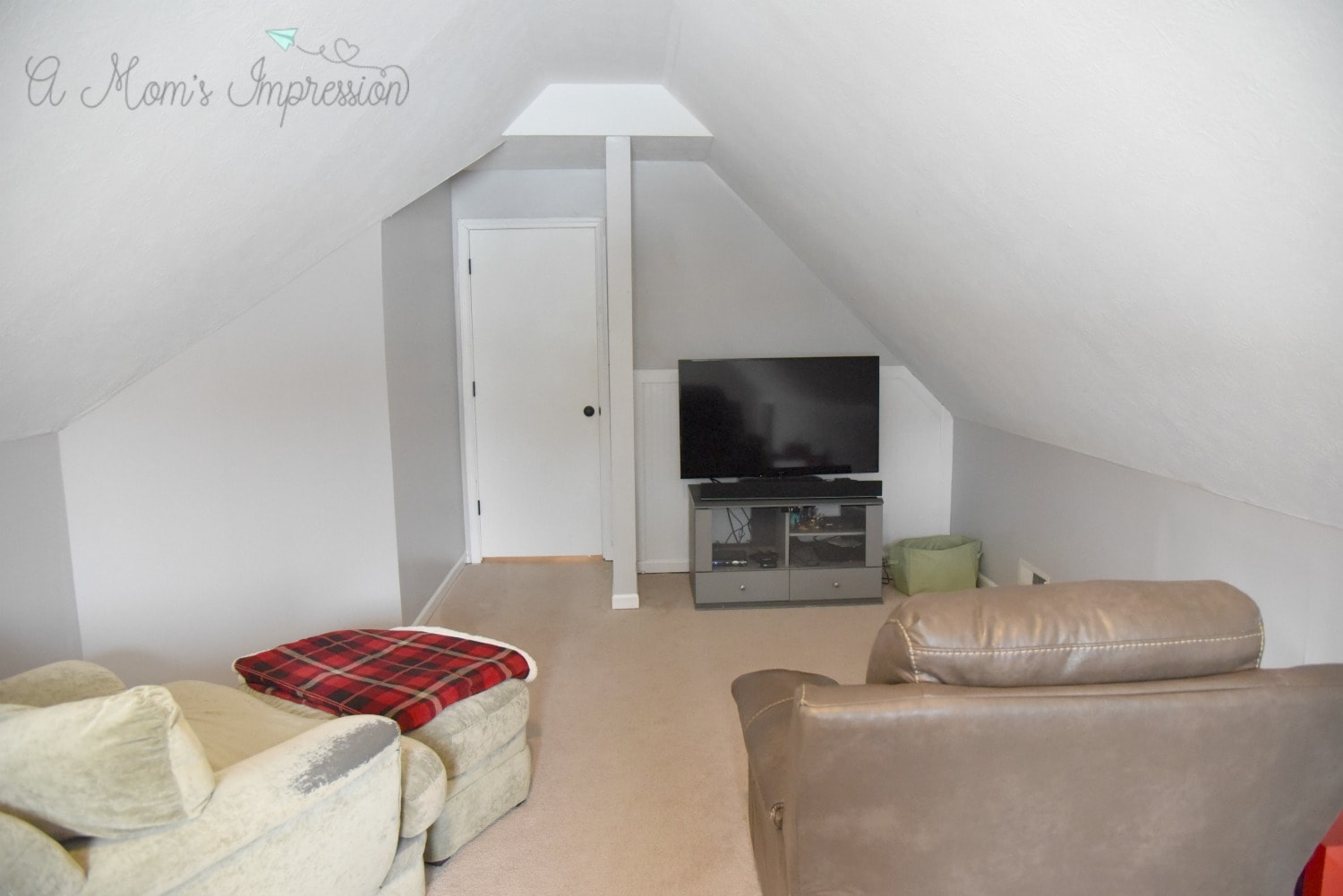 Man Cave Decorating Ideas
You can also use your dedicated Color Collection to inspire more than just paint colors! Look for similar hues in the upholstery, artwork, and other pieces you decorate with for a perfectly coordinated look. The Thoughtful Living Color Collection contained a dark red color, Fired Brick (HGSW2071), that I used as an inspiration for the plaid blanket.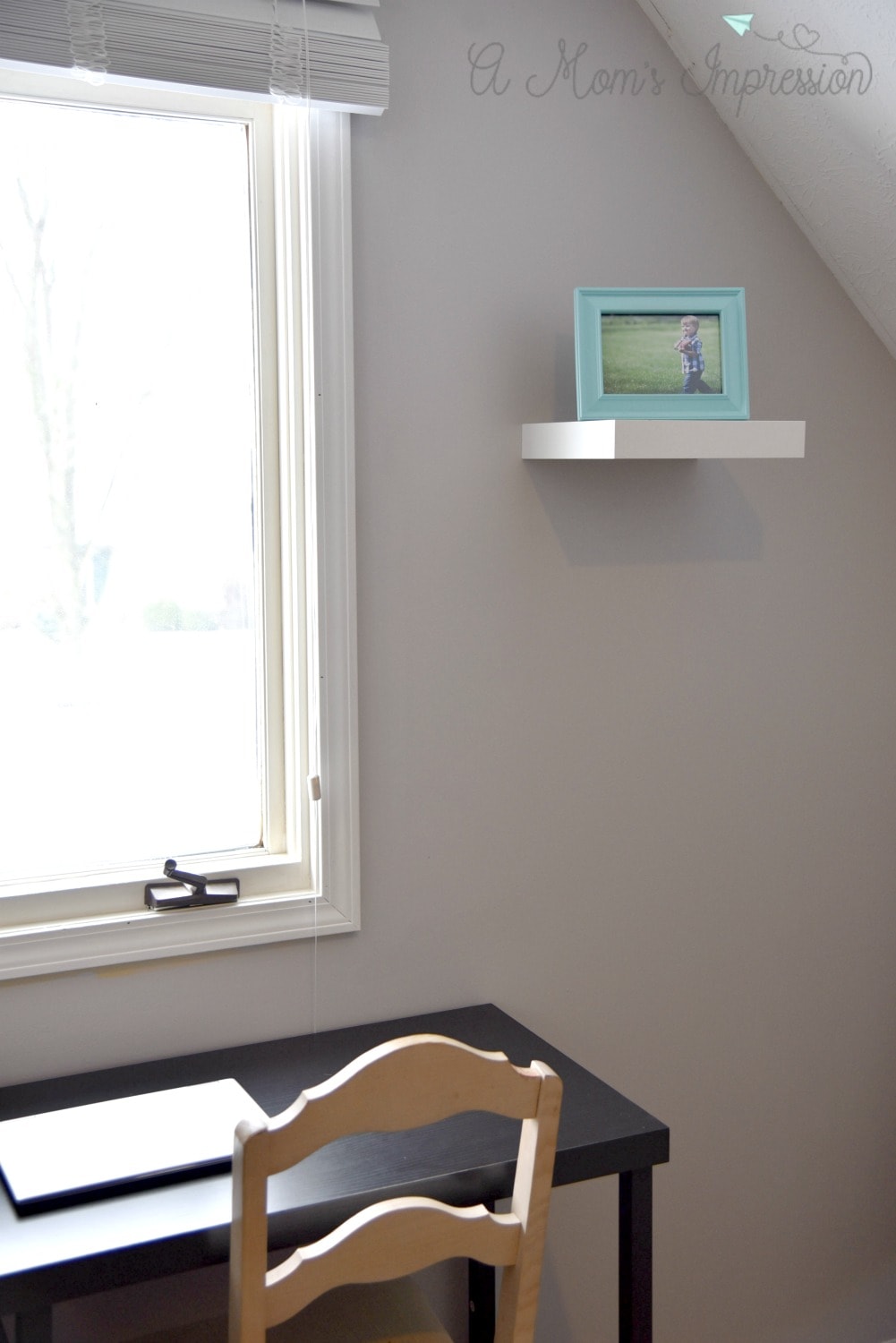 Adding ledges and shelves are a great way to display family photos or mementos that the man in your life would love to have showcased. I love the little pop of color this frame gives the space.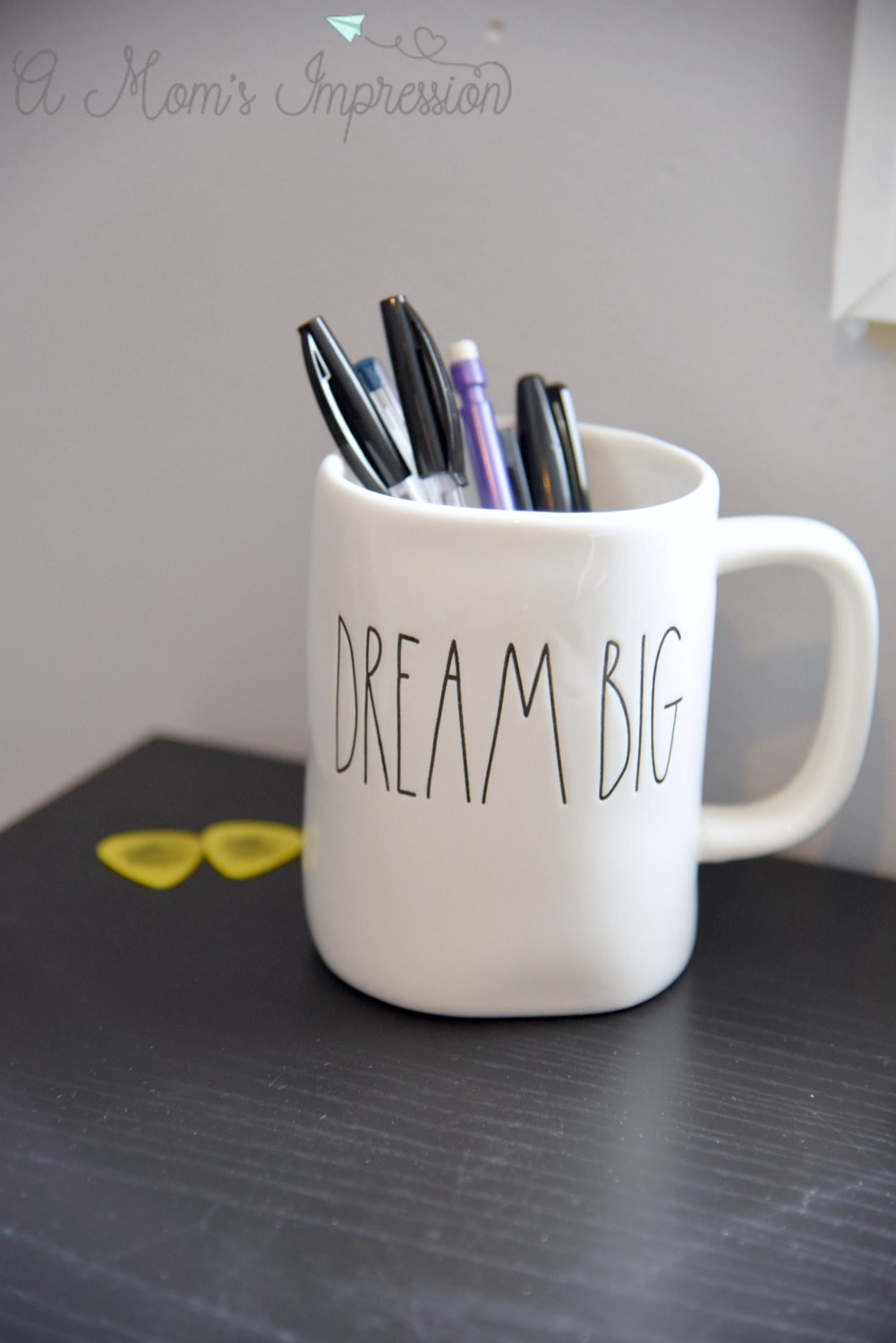 I am a big believer in inspirational sayings and little reminders that it is okay to Dream Big! I love this mug that we are using for my husband's desk.  Putting his writing instruments and guitar picks in it is a way for him to remember to chase his dreams every time he reaches for a pencil. It is the little things sometimes.
We have a little more work to do yet in the room and some new furniture to buy to replace the chair, but I am in love with how it turned out.
Be sure to check out the HGTV HOME™ by Sherwin-Williams ThoughtfulLiving Color Collection available at your local Lowe's Home Improvement store.
I was selected for this opportunity as a member of CLEVER and the content and opinions expressed here are all my own.