It's a story we are all familiar with… or are we?
A princess cursed by an evil woman doomed to prick her finger on a spinning wheel and fall into a deep sleep until awakened by true love's kiss.
Its the tale of Sleeping Beauty.
But what happens when the story is seen through the eyes of the evil fairy, through the eyes of Maleficent?
The story begins with a young Maleficent flying around in her beloved home, the moors.  We learn that there are two kingdoms, the moors and that of the humans.  The humans are envious of the creatures in the Moors and are scared of their magic.  In spite of this, Maleficent befriends a human boy named Stefan who is found stealing a stone from a creak in the moors. Stefan and Maleficent begin a long relationship that ends in betrayal, catapulting a curse being placed upon a baby.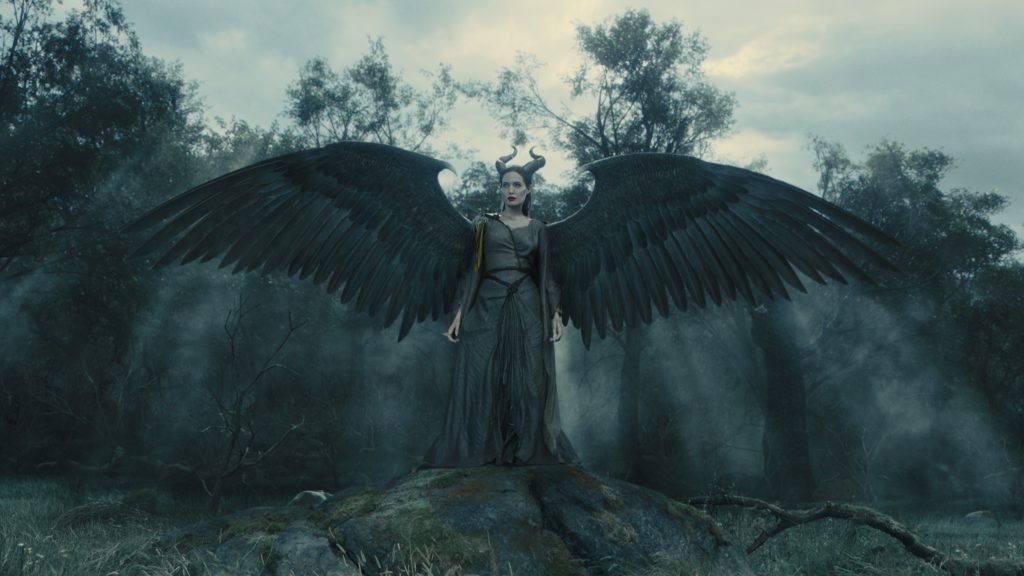 Synopsis:

"Maleficent" explores the untold story of Disney's most iconic villain from the classic "Sleeping Beauty" and the elements of her betrayal that ultimately turn her pure heart to stone. Driven by revenge and a fierce desire to protect the moors over which she presides, Maleficent cruelly places an irrevocable curse upon the human king's newborn infant Aurora. As the child grows, Aurora is caught in the middle of the seething conflict between the forest kingdom she has grown to love and the human kingdom that holds her legacy. Maleficent realizes that Aurora may hold the key to peace in the land and is forced to take drastic actions that will change both worlds forever.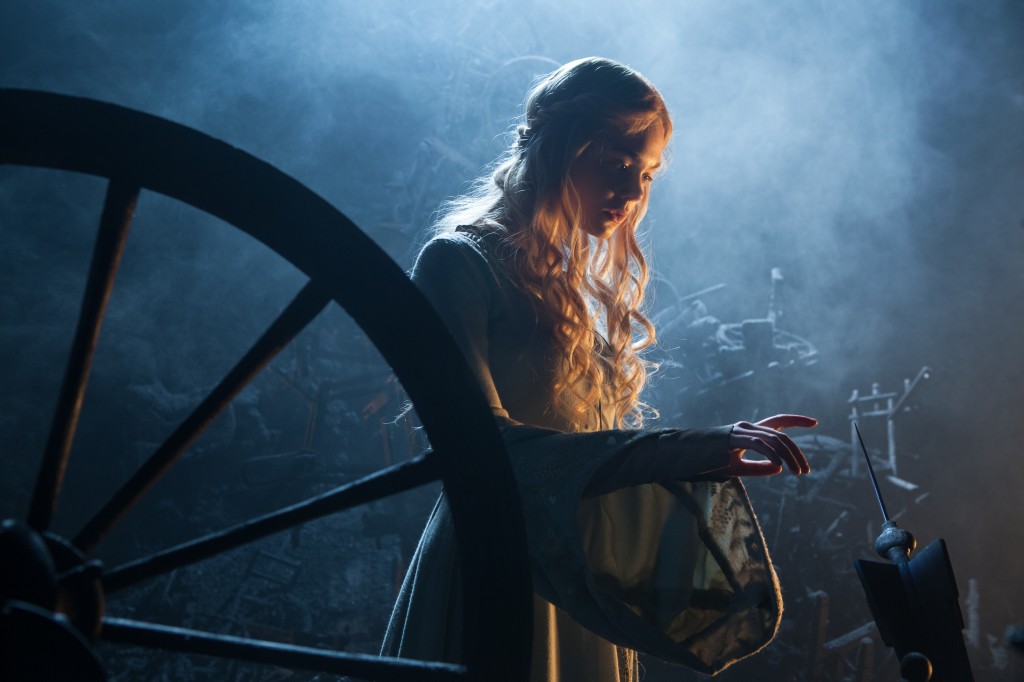 I won't be spoiling the movie for any of you because I remember sitting in the theatre not knowing what to expect and being blown away by how fabulous the story was.  I was laughing, crying, and mesmerized the entire 97 minutes. Angelina's performance was absolute perfection, they cast the most perfect, breathtaking evil fairy the world will ever see.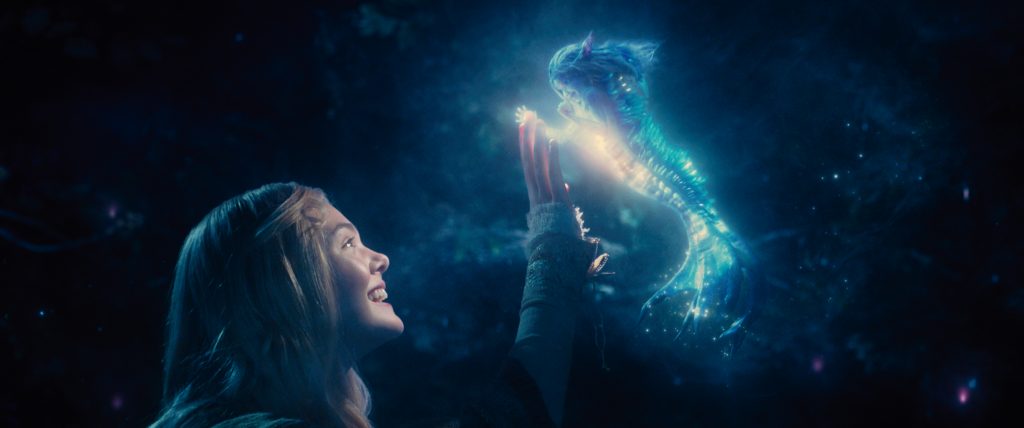 The costumes and set design are magnificent. The moors is a magical place that any little child would love to explore.  The special effects don't distract from the storyline, instead they add a realism to this fairy tale.  Maleficent is distinctly the Maleficent we remember from the original Disney animated movie come to life.  She is beautiful and haunting all at once.  The choice of makeup and props turns Angelina into a believable villain with a deliciously wicked laugh.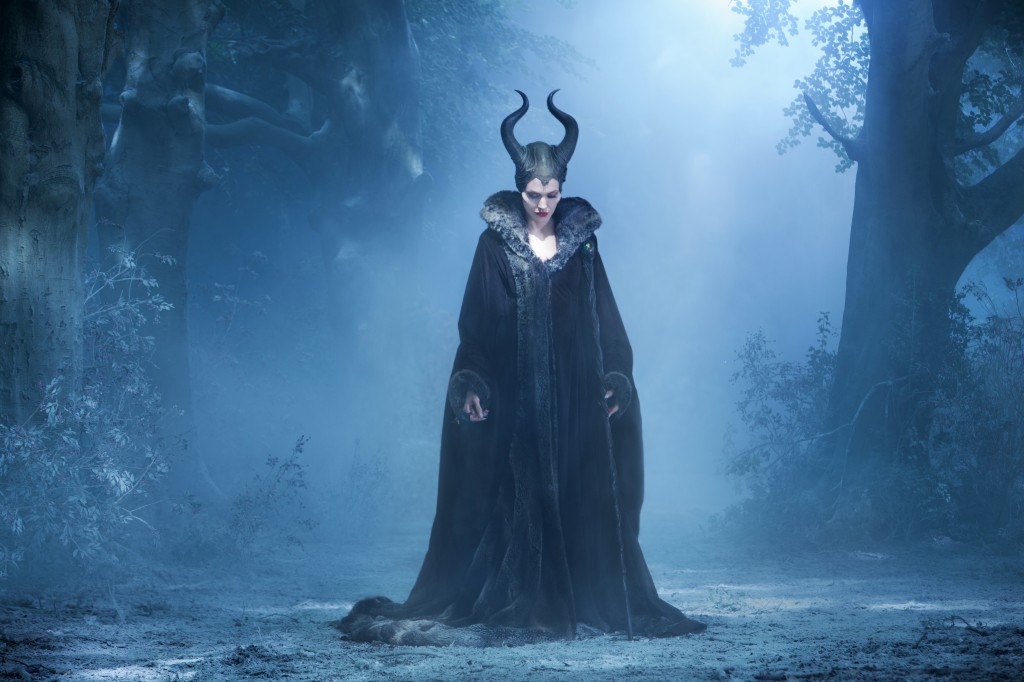 Director Robert Stromberg assembles an amazing supporting cast that brings this tale to life.  My favorite character is Diaval (played by Sam Riley) who is the raven turned human companion of Maleficent.  He is her eyes and ears in the sky and brings some comic relief to a dramatic story.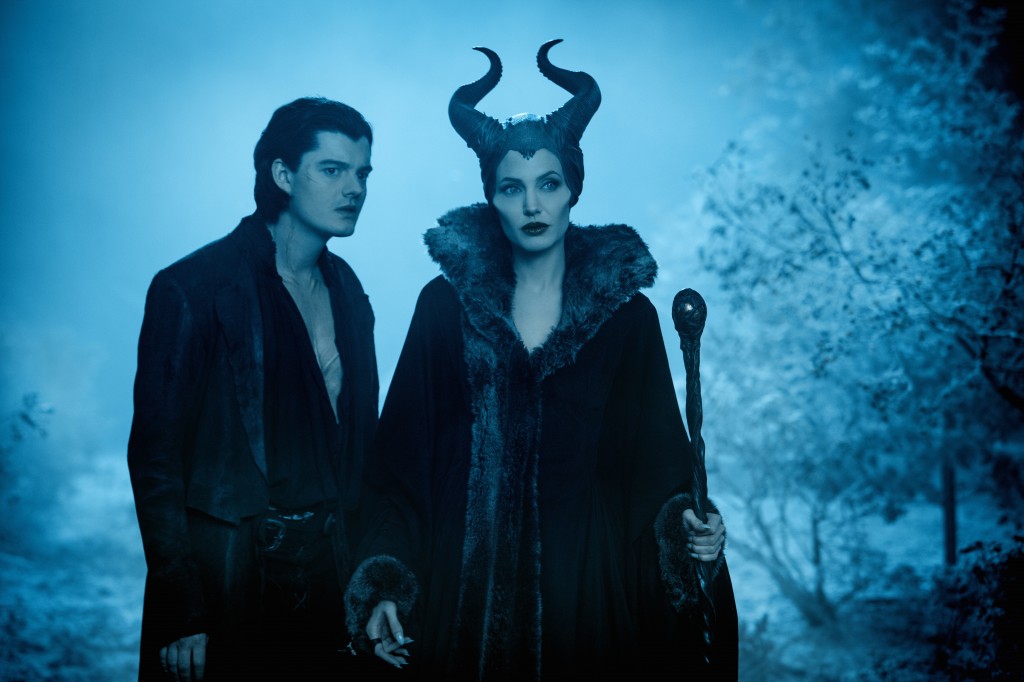 The main question I have been getting from friends and family members about the movie is if it is okay to bring their children to watch it?  The answer is yes!  While the story centers around Maleficent's character, it is a story that I would love my children to see.  There are a few actions sequences that are loud and children under 7 may get a little frightened by the noise.  I was telling my first graders that they should go and see it with their parents.  There is a life lesson that every kid should be aware of in the movie.
I can't say enough how much I loved this film.  I will be the first in line to order it when it comes out on DVD/Blu-Ray.  I am amazed with the creativity of this film.  I can't wait to see it again!
Run to a theatre this weekend and be the first of your friends to watch this twist on a classic.  It will be the summer blockbuster this year!
For more Maleficent Interviews read my Angelina Jolie feature , as well as my interviews with Elle Fanning, Sharlto Copley, and director Robert Stromberg!
A huge thank you to Disney for  providing my flight and hotel during the #MaleficentEvent. All opinions are 100% mine.