Today is the day we get our look at what life has been like for Maleficent and Aurora since we first met them five years ago! Disney's Maleficent: Mistress of Evil is now in theaters and today I am sharing my thoughts on the new adventure.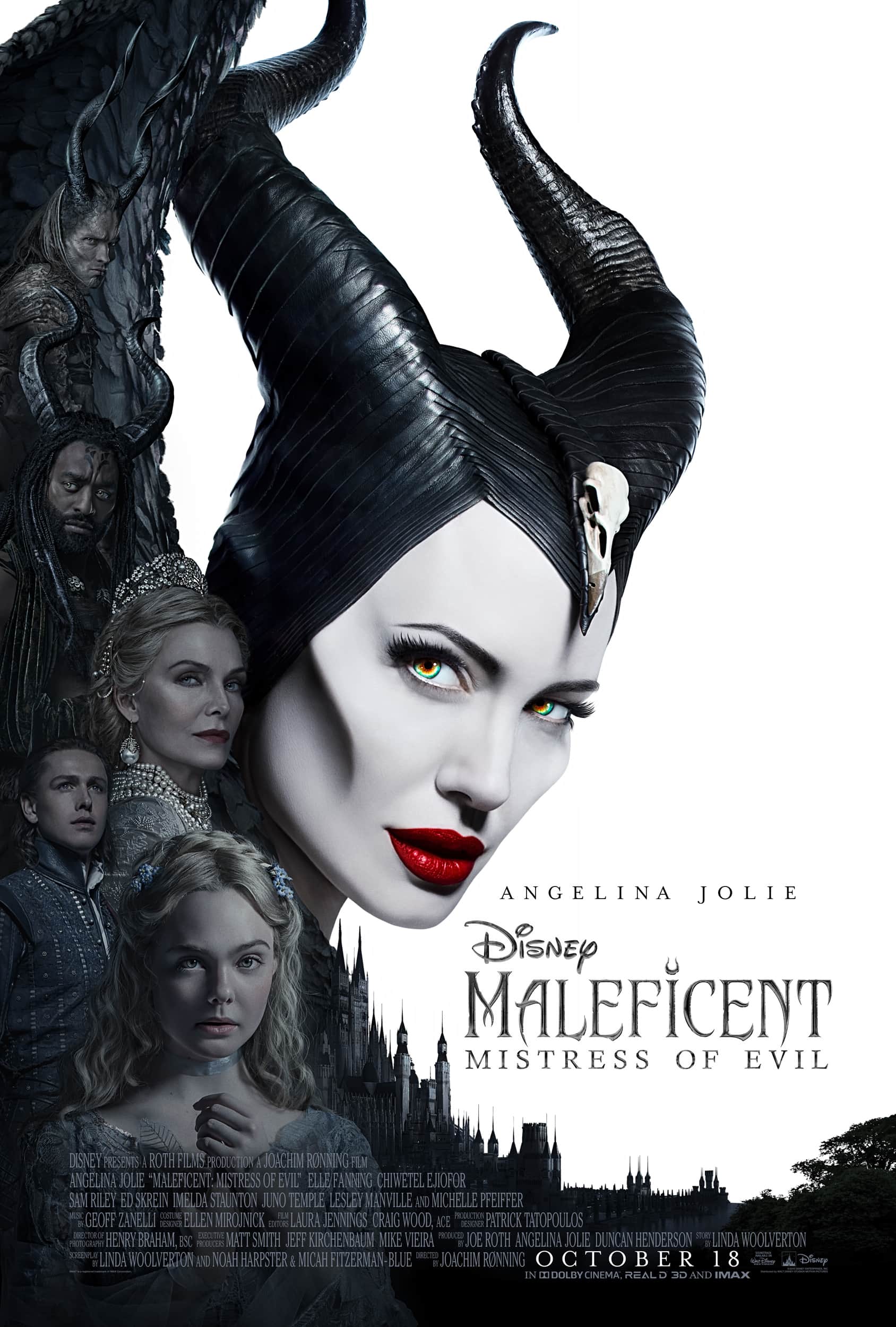 Thank you Disney for inviting me to a screening of the movie.
I remember Maleficent fondly. I was fortunate to be able to attend the Red Carpet Premiere of the movie and interview Angelia Jolie and Elle Fanning about their roles in the film. It was a trip of a lifetime, one that I will never forget.
At the time I hadn't really thought about Disney doing a sequel. I thought the first movie was perfect and that the chapter was closed so I was a little surprised when they announced there would be a part 2.
The wait is over and the newest installment is now in theaters nationwide.
Synopsis
In Disney's Maleficent: Mistress of Evil," a sequel to the 2014 global box office hit, Maleficent and her goddaughter Aurora begin to question the complex family ties that bind them as they are pulled in different directions by impending nuptials, unexpected allies and dark new forces at play. The years have been kind to Maleficent and Aurora. Their relationship, born of heartbreak, revenge and ultimately love, has flourished. Yet the hatred between man and the fairies still exists. Aurora's impending marriage to Prince Phillip is cause for celebration in the kingdom of Ulstead and the neighboring Moors, as the wedding serves to unite the two worlds. When an unexpected encounter introduces a powerful new alliance, Maleficent and Aurora are pulled apart to opposing sides in a Great War, testing their loyalties and causing them to question whether they can truly be family.

My Thoughts
First of all, I really enjoyed the movie. It was full of adventure and surprises and I thought that it was a really good movie. There were a few things I struggled to understand, but the overall message was wonderful and relevant in our day and age. It basically show us that we are all capable of getting along no matter who or what we believe. It is a core message throughout the film and I really appreciated it.
I was a bit confused about the idea that there is a race of fairies like Maleficent that lived within flying distance from her for years and never approached her until now. It was like they all of a sudden showed up when she had been alone for her entire life. I really did enjoy the plot line after we met the new fairies but I am not sure if I totally understand why they have been absent for so long. This was a struggle for me for the film.
I really enjoyed the relationship between Prince Phillip and his father. It was a welcome change to see a father who loves his son so deeply and openly. Michelle Pfeiffer was amazing as Prince Philip's mother. She was the perfect "villain" and it was interesting to see how she became the person that she is in the film.
I will not be spoiling the film as I think it is a good one for you to go see in the theaters. It is full of action and adventure and continues the story of a misunderstood "villain" in a believable way. Its a different kind of "happily ever after".
Is Maleficent Good for Kids?
My seven year-old daughter really wanted to come to the screening with me but it was a little late so I decided to go with some friends instead and I am glad that I did that. My daughter is a little sensitive and this movie is full of fighting scenes and while there isn't blood, there are scenes of creatures and humans dying and I thing it would have been a little too scary for her. I would recommend it for kids over the age of 12 or for those kids who aren't sensitive to those issues.
Maleficent is in theaters now. To stay up to date be sure to follow Maleficent on their social channels using the hashtag #Maleficent.