I absolutely love a good breakfast! One of my favorite breakfast items are pancakes.  Whenever my family and I go out to a dinner for the morning, these are usually what I order.  I have tried making them at home, I am not sure why, but every time I try they turn out awful!  Maybe I am not using the right kind of pan or something, but I needed a foolproof way to make my family some pancakes.  I found a way via Hello Kitty!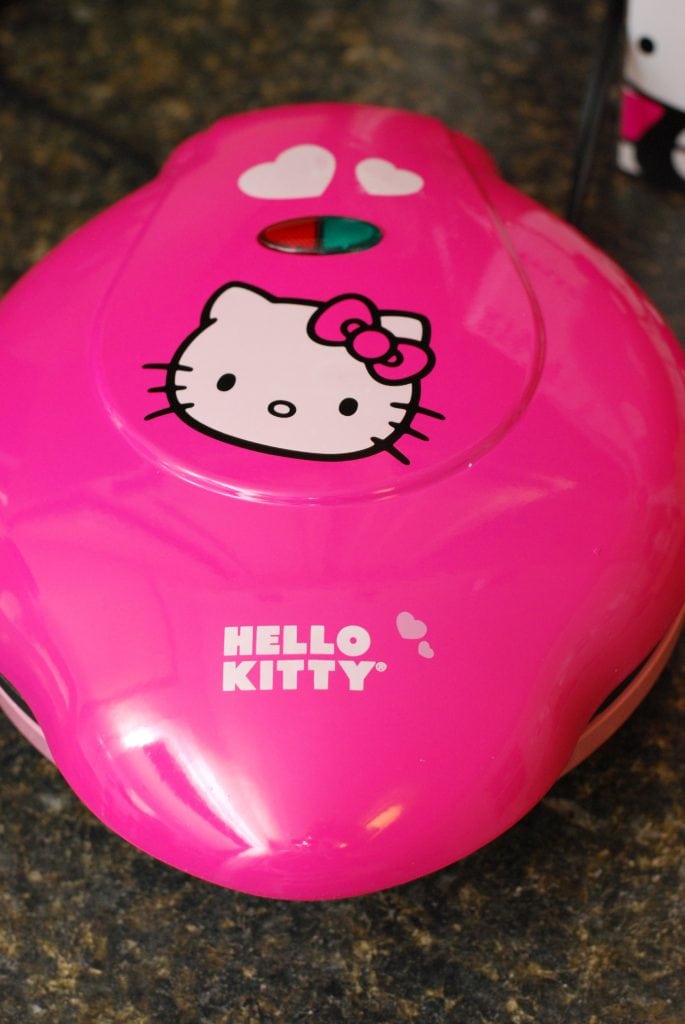 The Hello Kitty Pancake Maker is a very easy way to make pancakes.  All you need to do it plug it in, let it heat up, pour in your batter, and wait a few minutes. It really is that simple.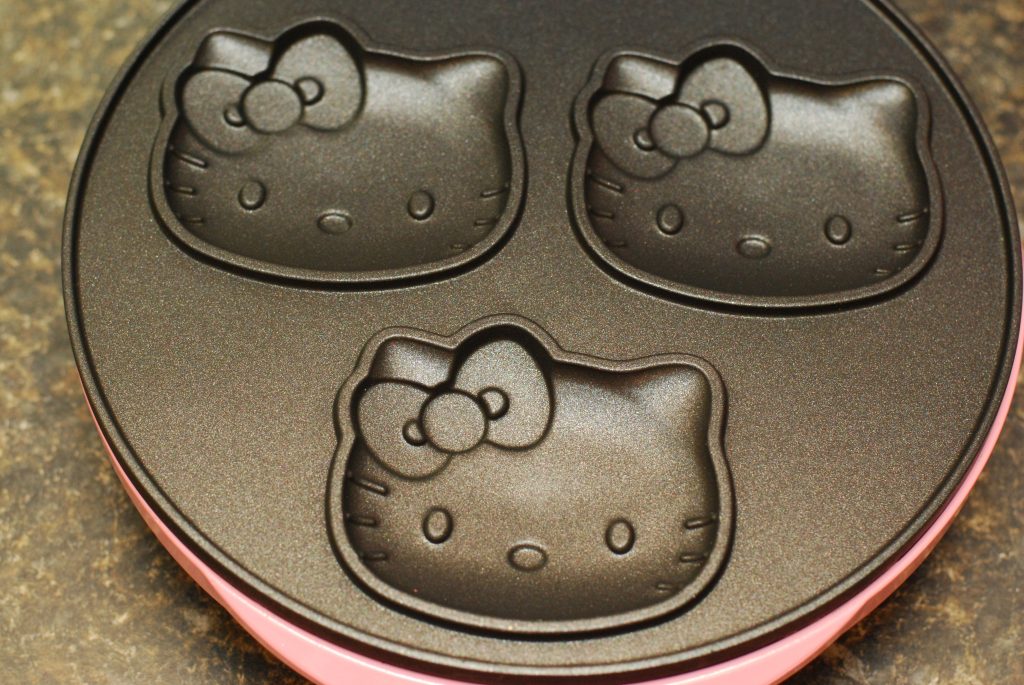 I loved the shape of the pancakes!  I have always been a fan of Hello Kitty, and I love anything pink!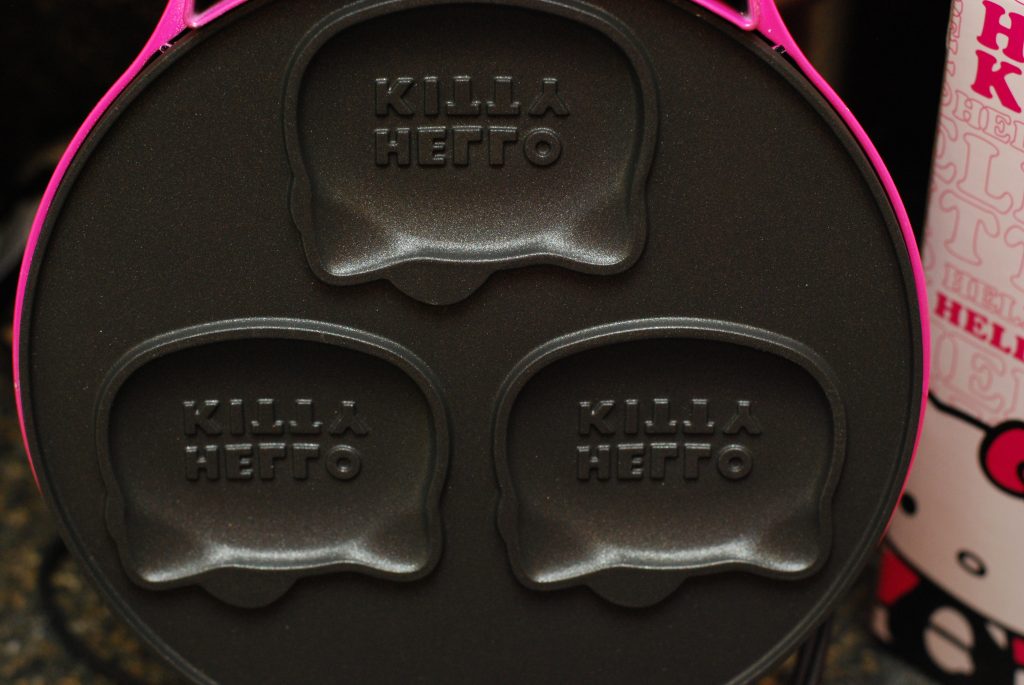 The pancakes came out perfect in the matter of a couple of minutes.  The only downside is that it only makes three at a time so you may need to keep the oven on warm to make sure they are still hot when you are ready to serve your entire family.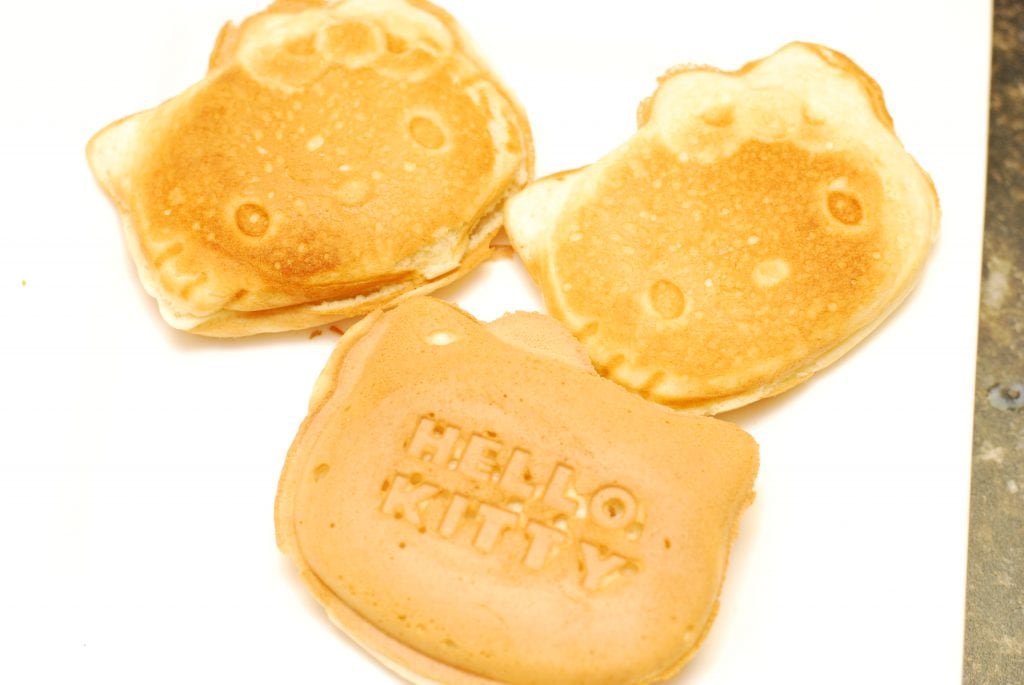 I ate four of these the other night without blinking!  They are the perfect size for toddlers.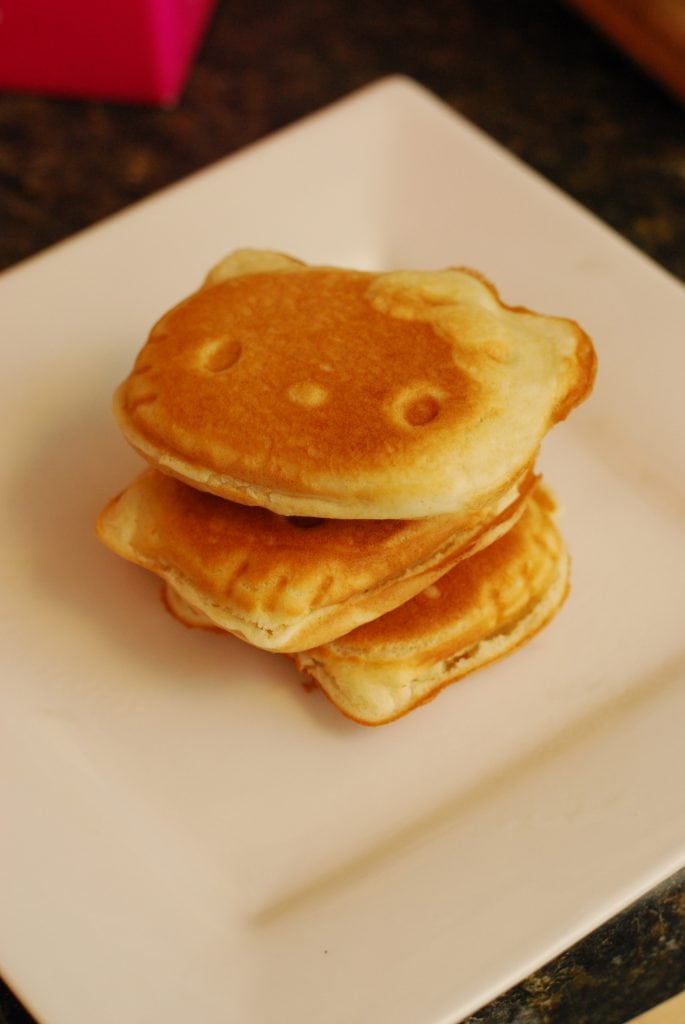 Did you know that there is an entire line of Hello Kitty appliances?  I saw a tea kettle, a microwave, a rice cooker, and more online when I was asked to review this item.  They are all so girly and cute, I may have to invest in a matching Hello Kitty slow cooker.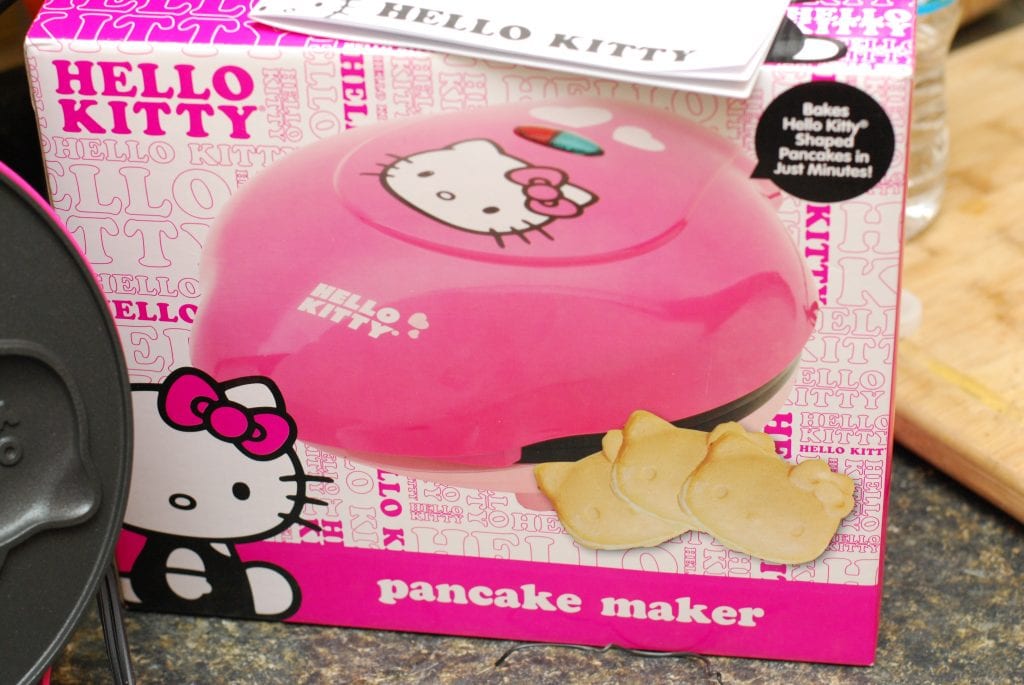 Be sure to check it out.  I found the pancake maker on Amazon for $23.31.  It is perfect gift for the holidays!
This product review was made possible by sspr.  I was not compensated for this review other than a product sample. All opinions are 100% mine.