This post is sponsored by Jigsaw Puzzle but the content and opinions expressed here are my own.
Whether on vacation or just a lazy weekend, I love to unwind by doing jigsaw puzzles. Now, with the Jigsaw Puzzle app, "Me Time" has never been easier!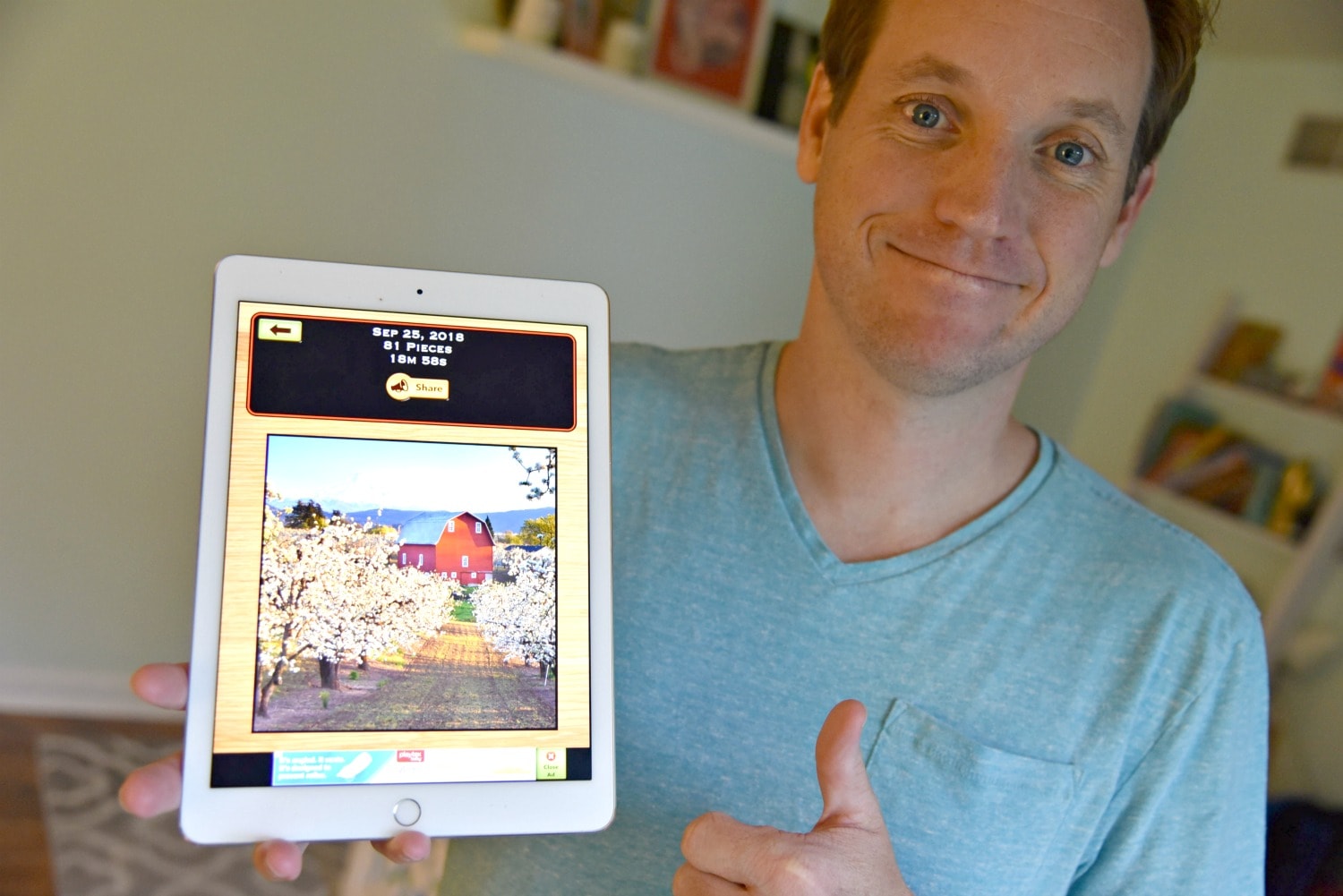 Jigsaw Puzzles-Classic "Me Time"
I sometimes feel like two things are happening at once. On one hand, my life just gets busier and busier. On the other hand, technology seems to be giving us more and more ways in which we can relax. I am one of those people who believe that it is incredibly important to take time out for yourself. You aren't doing anyone any favors if you get burnt out. Whatever it is that is relaxing to you, you should do.
Ever since I was a child, I always loved to do jigsaw puzzles. Often times, the only time we did them was during the holidays or during a vacation. Sitting around the table with my brother, sister and parents will be memories I will always cherish. I can't explain exactly what it is that I love about jigsaw puzzles. I think that it is the reward I get from challenging my brain while still being able to relax.
These days, while my love of jigsaw puzzles is still strong, there are new challenges. The start with, I just don't have the hours to devote to doing a large jigsaw puzzle. I am way too busy to sit at a table for hours on end. The second challenge is space. I just can't see how I could free up a whole table top to do a huge puzzle for a couple days. That just isn't going to happen.
Jigsaw Puzzle App
Well, the days of devoting a large amount of time and space to do a jigsaw puzzle are over. I have found the best free jigsaw puzzles app out there and having my "me time" has never been easier. It is called Jigsaw Puzzle and is available for download in the Apple Store or Google Play. It is also available on Kindle Fire. I've been playing around with it for a while and has made my time to relax with jigsaw puzzles easier than ever.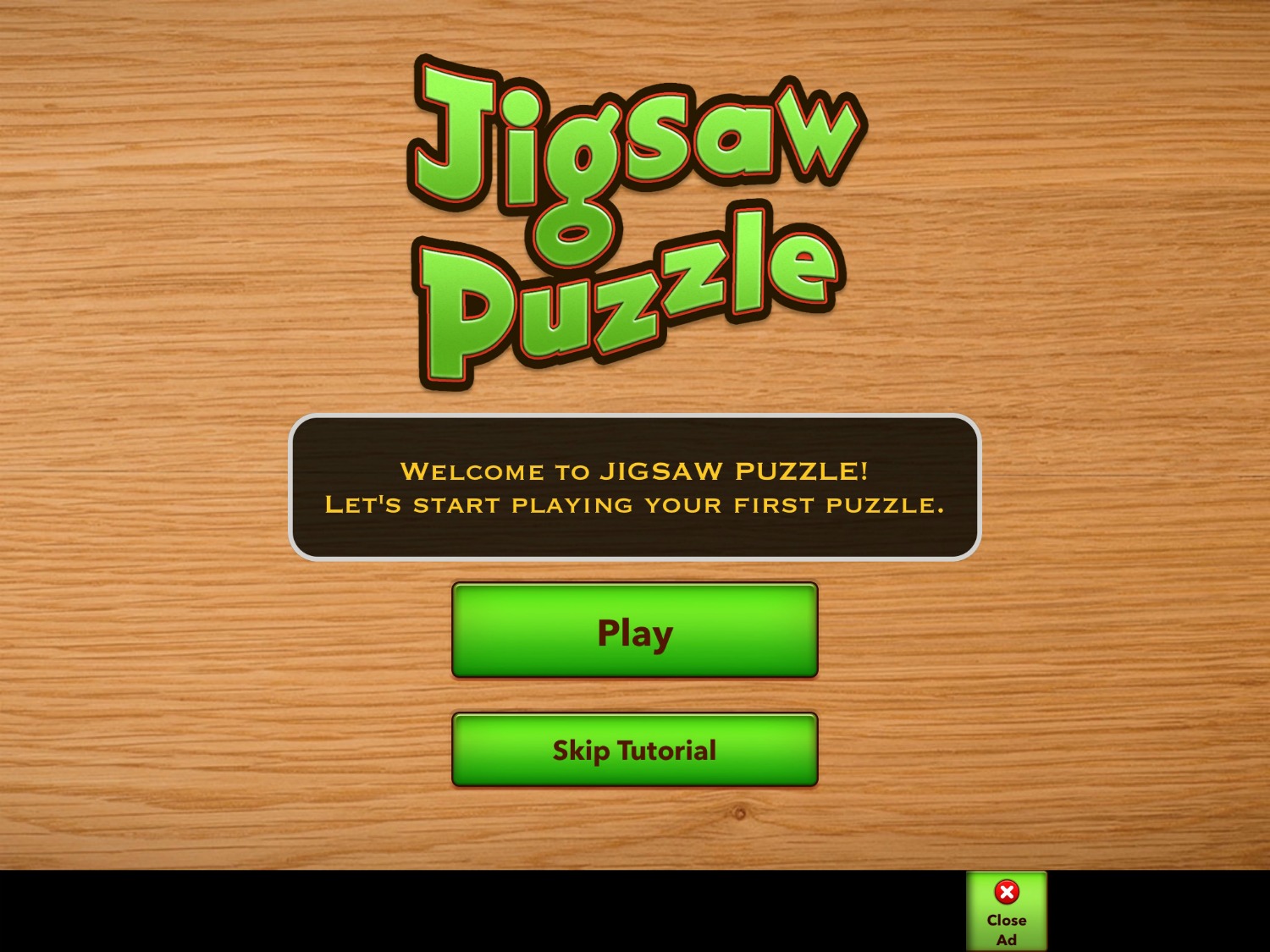 Once you download it, it is easy to get right into starting your first puzzle.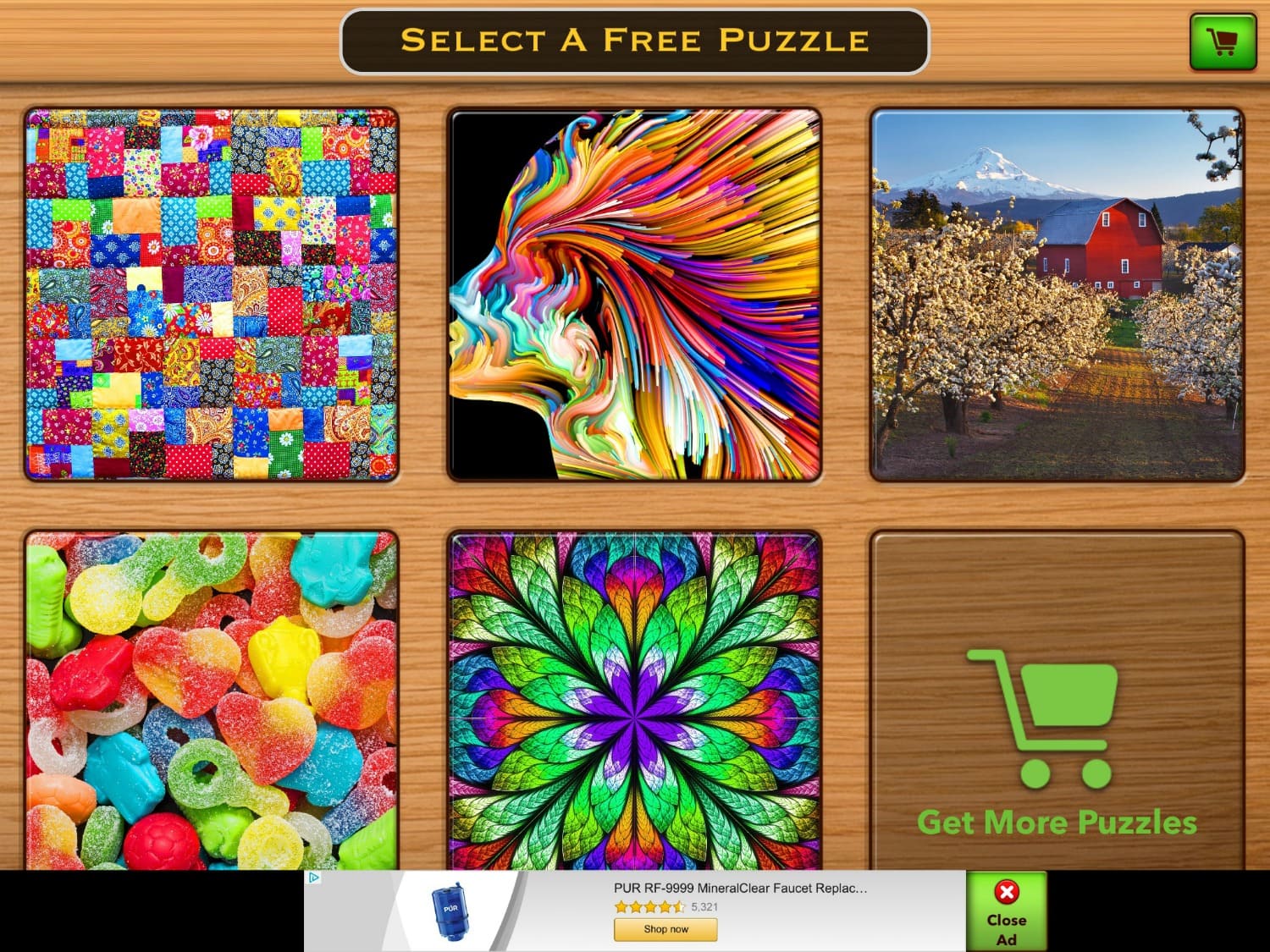 I love this app because it is great for puzzlers of all ages. The images are vivid, colorful and happy and you can customize the jigsaw puzzles app in a lot of different ways. You can change your backgrounds and your music. You can search for puzzles that you may be interested in such as food, nature, etc. There are over 20,000 puzzles to choose from! They also have pictures from famous artists, European Landscapes, Americana Summer and Enchanted Gardens. You can also change how many pieces the puzzle will have, up to 1024 when playing on a tablet and up to 400 on a phone.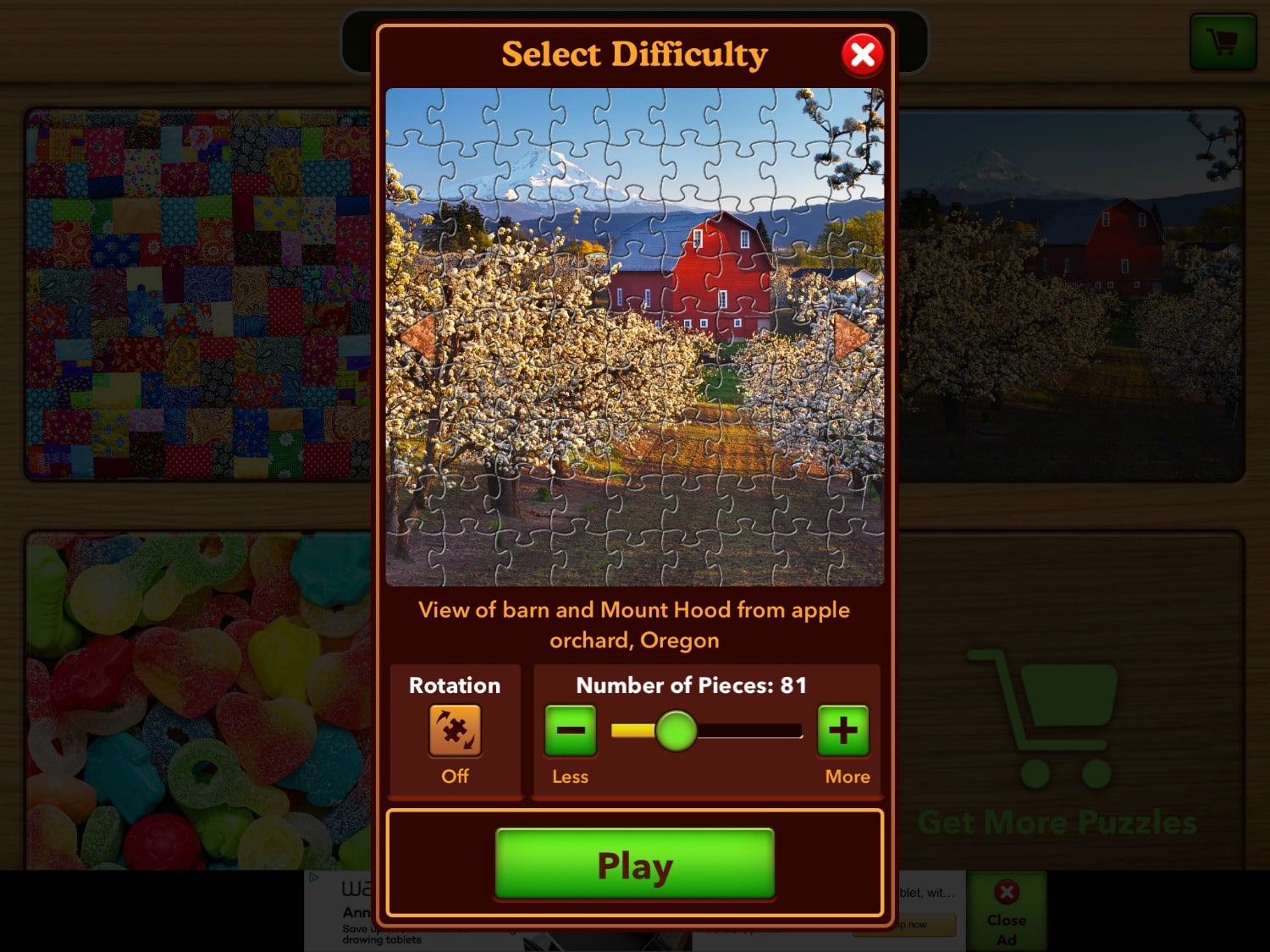 I love using this jigsaw puzzles app because it feels just like I am doing a real puzzle in my pajamas with my mom on Christmas morning. But instead of moving the pieces around the table, I am moving them around my screen. Plus, I can do it from anywhere!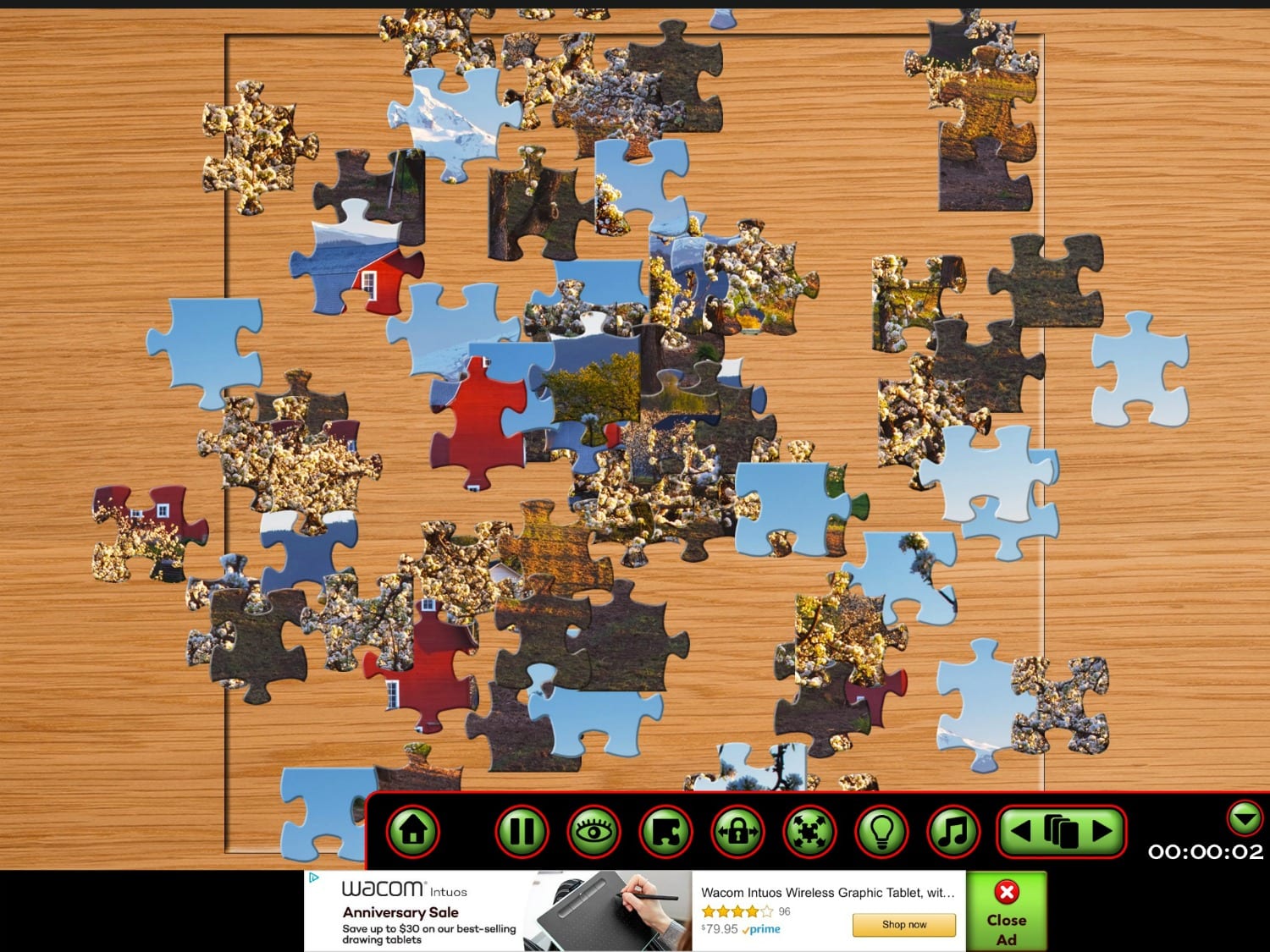 As you put the puzzle together, the pieces connect with a satisfying "click" sound to tell you that you are doing it correctly.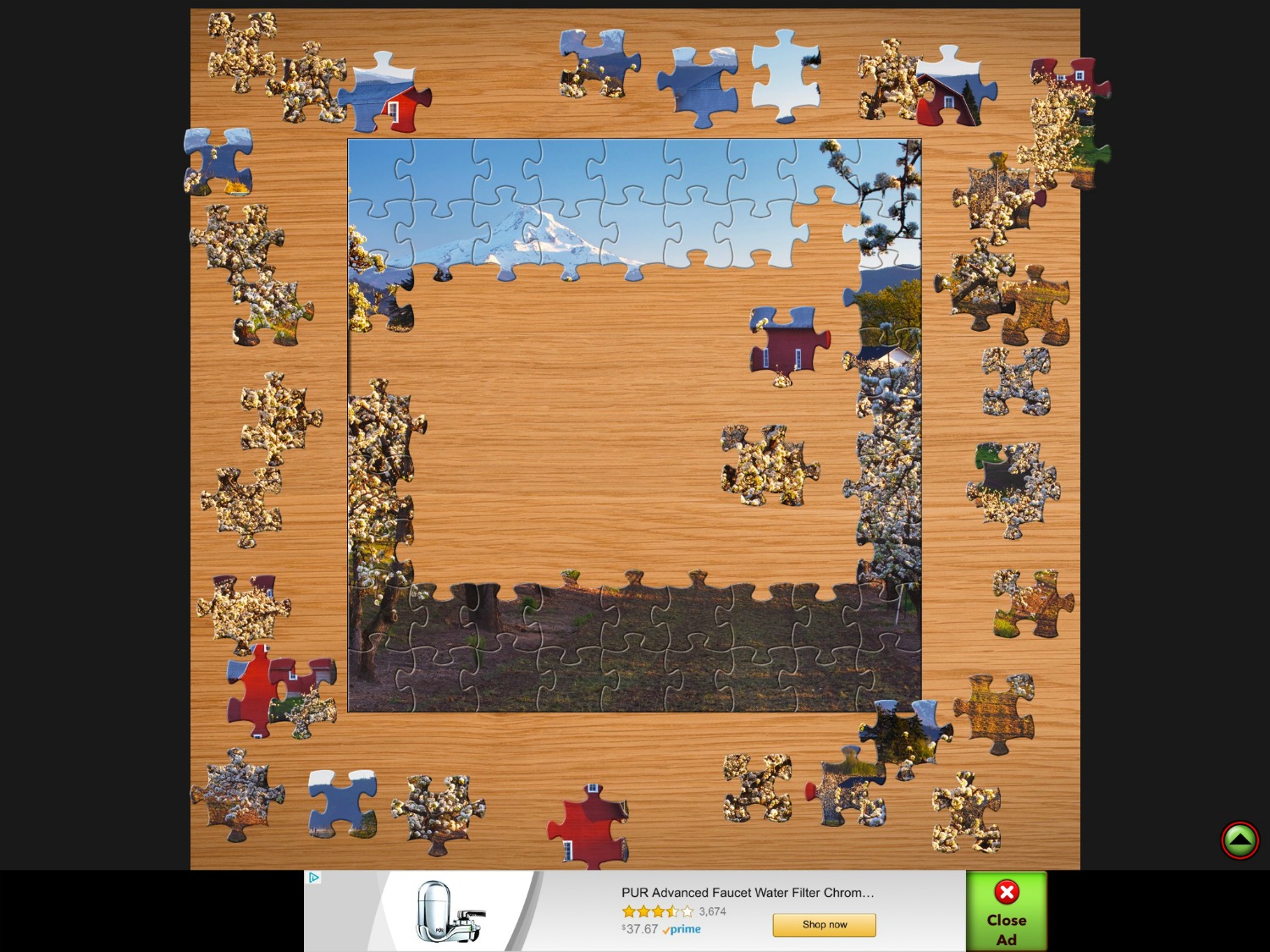 This jigsaw puzzles app feels just like the real experience. Now I can relax and ANYWHERE at any time. I can do a jigsaw puzzle while in the waiting room at the doctor's office, while getting an oil change or while I am keeping an eye on my daughter in the bath! Thank you, technology! You have made relaxing so much easier!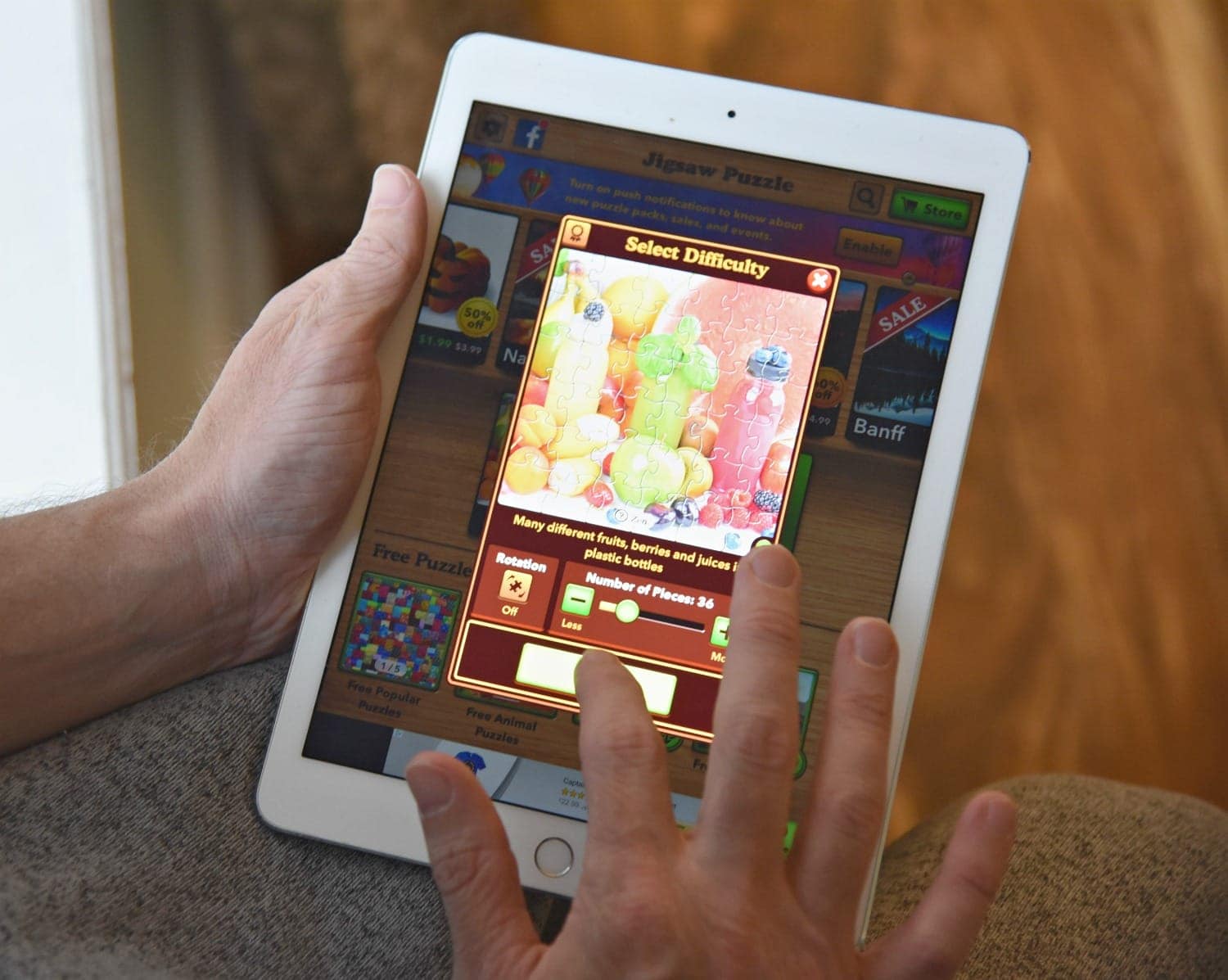 There are also great jigsaw puzzles for kids on this jigsaw puzzles app. I think that the best feature is making your own puzzle out of your own personal photos. My daughter likes to do puzzles made with her own pictures. What a diva!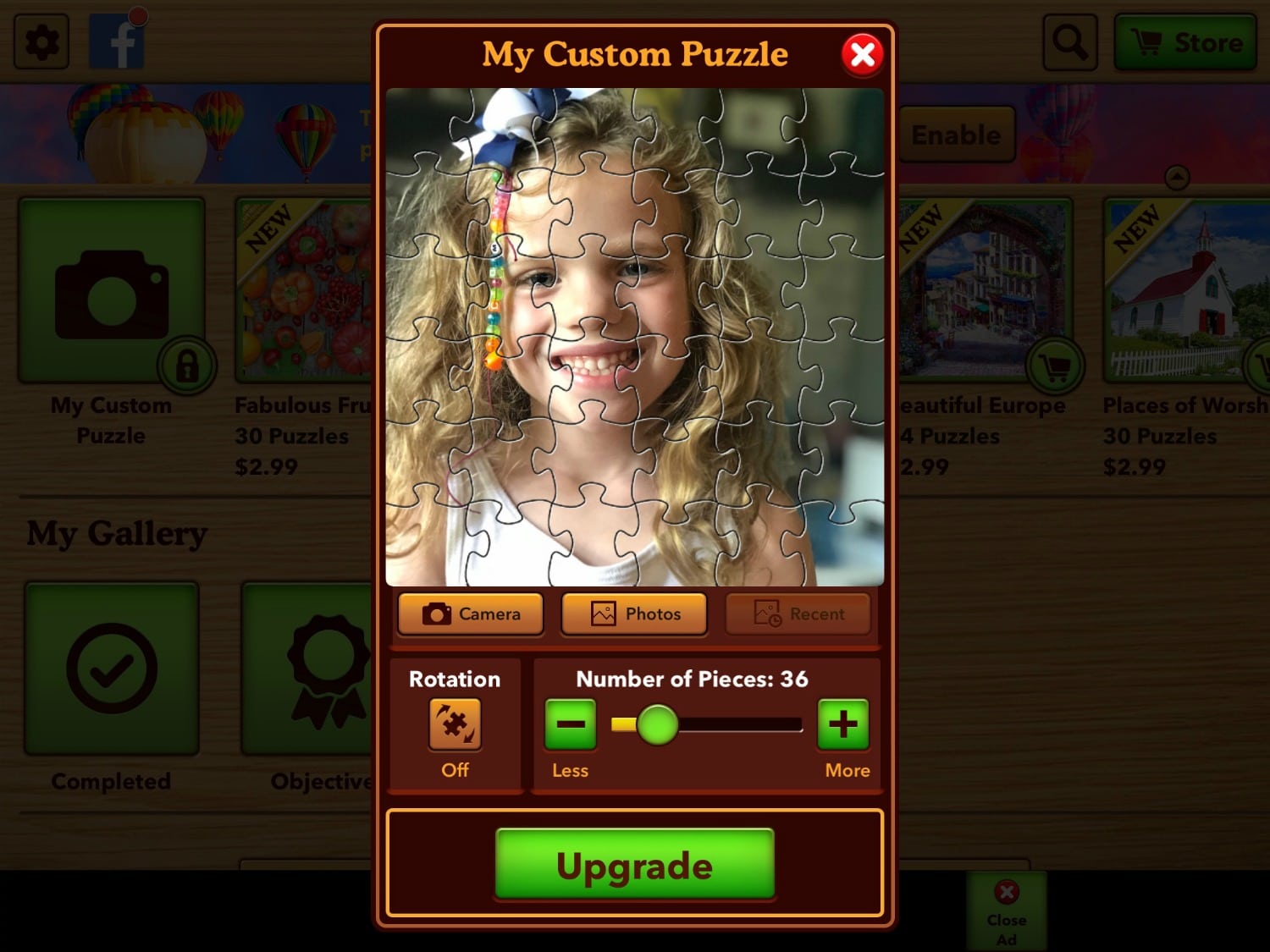 Now, I don't need Christmas morning to do my jigsaw puzzles. With the Jigsaw Puzzle app, just about any time is good for some relaxing "Me Time".
Head to the Apple Store or Google Play today to download your free Jigsaw Puzzle App today!