A huge thank you to Blast Zone for sending us a Magic Castle Bounce House for review.  All opinions are 100% mine!

This winter seemed like it was never going to end.  In fact, we still have only had 2 nice days where we could get outside and play as a family.  The long winter made for some boredom and creative thinking to keep the kids occupied and active.
Our Blast Zone Magic Castle bounce house arrived just in time!
It is still pretty cold and wet here in Indianapolis so we decided to set up our Magic Castle inside our living room. I was very happy to see that it fit perfectly! I love the smaller size as you can inflate inside or outside and the kids will love it either way.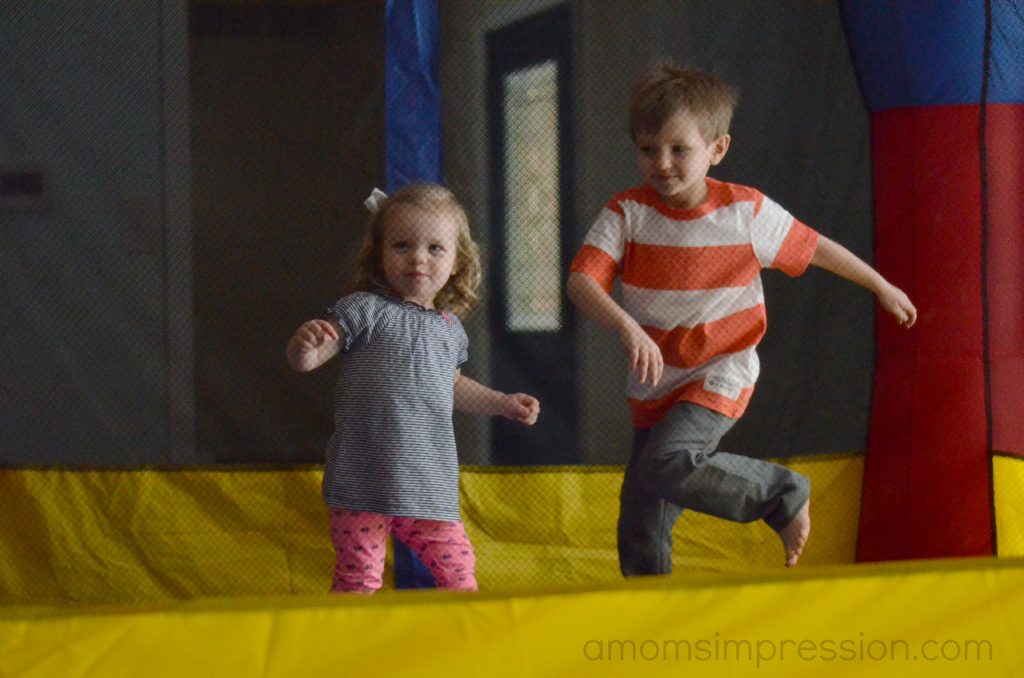 The smaller size was perfect and we didn't need sandbags to keep it still, but I only have 2 small children jumping on it, I could see how you might want to get them if your kids are a little older.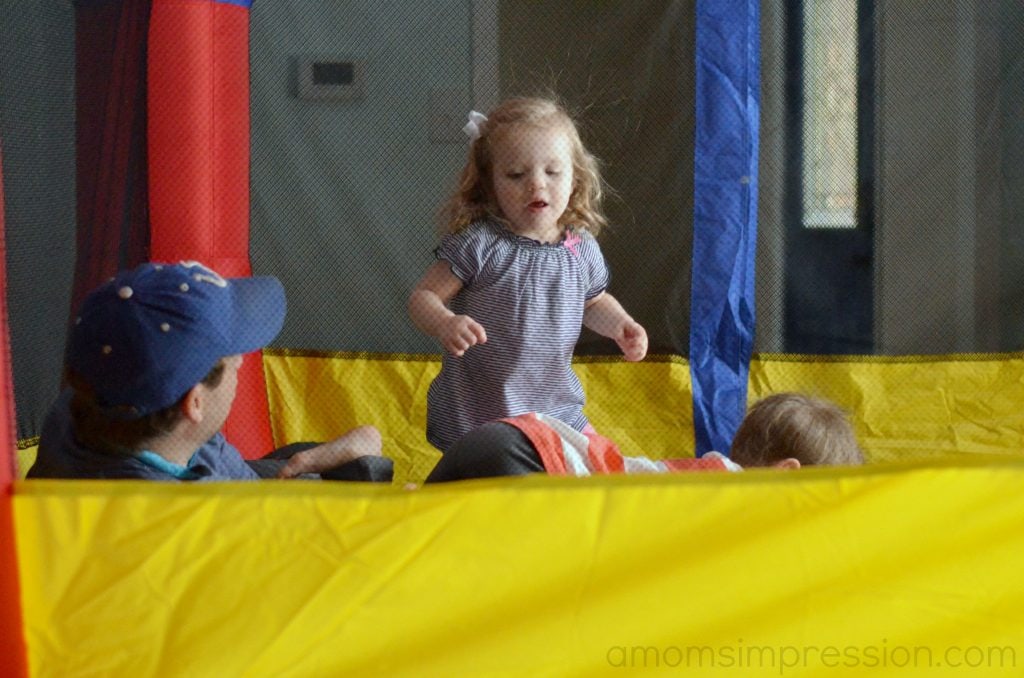 I was very impressed on the durability of the bouncer. I had a friend who purchased one from a different brand a few years back and it tore on the very first use. I can see the superior quality in this product. I don't think I will need the included patches, but I am happy to have them nonetheless.  I am looking forward to setting it up outside in a couple weeks for my son's birthday party, the stakes are included to tie down outside. I am confident that the kids are going to love playing with just as much outdoors as they do indoors.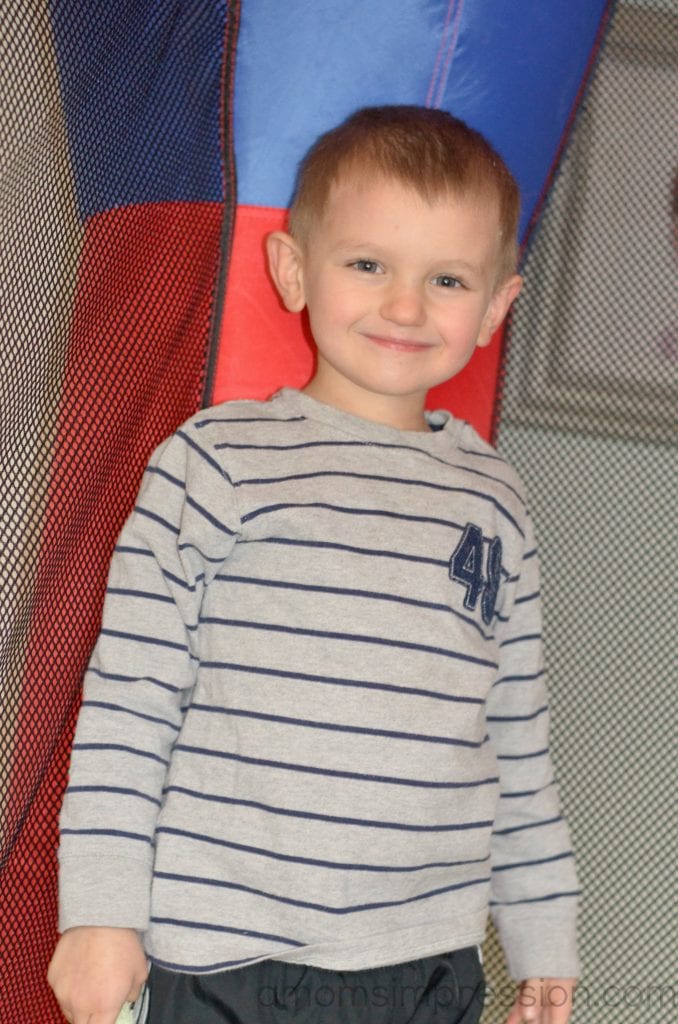 Setup was a breeze. It inflates in just a few seconds. Packing it away couldn't be easier. I was a little skeptical that it would fit in the bag provided but my husband and I folded it up and it fit without any issues. The size is great too. My husband was a little hesitant about getting a bounce house because of the storage issue, but when he saw the compact size he asked why we didn't get one earlier!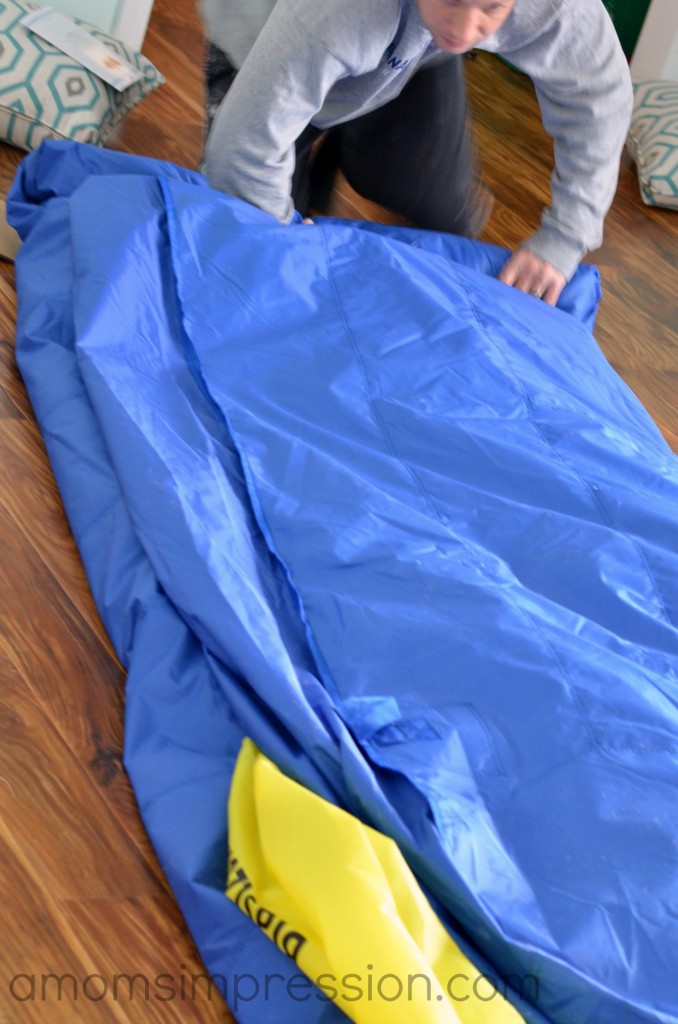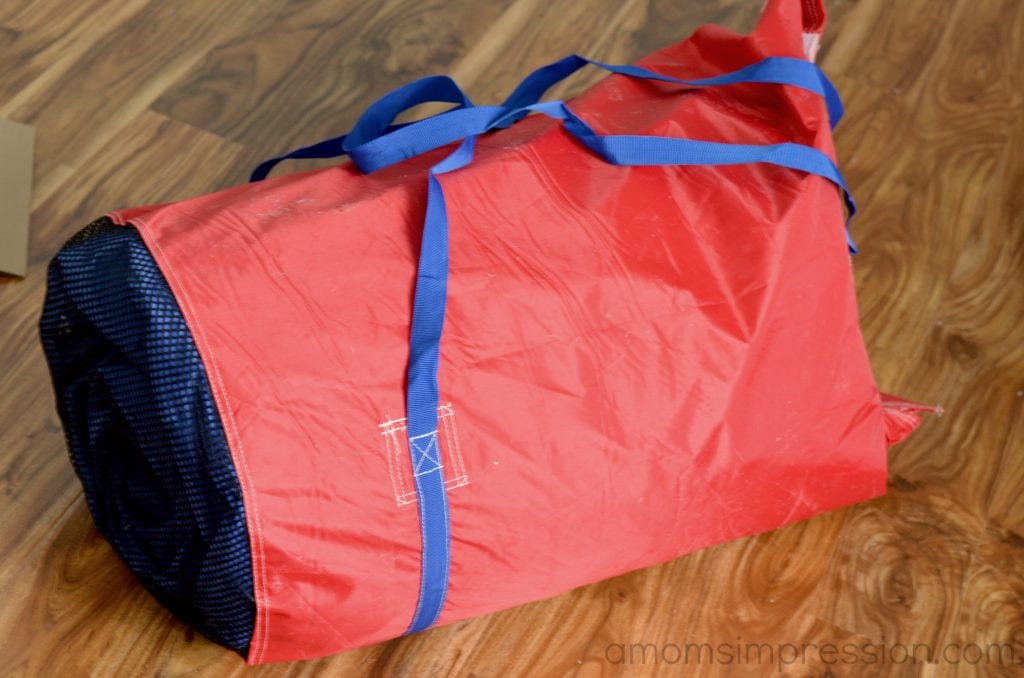 Overall we are extremely satisfied and are looking at purchasing another Blast Zone bouncer soon. The inflatable water parks look amazing for summertime!
Win It
5 lucky winners will win a Magic Castle Bounce House of their very own!